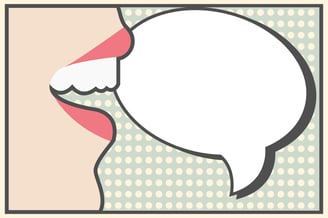 It's pretty well-known that the most economical and effective form of advertising is also its oldest form. Even though we live in a digital world, it's still important to get referrals from your current customers to those who are looking to work with a business like yours. Even though your work can probably be done for clients all over the U.S. or even the world, it's always great to have clients that are nearby so you're able to have face-to-face meetings. Word-of-mouth advertising is verbal gold for businesses, because, not only does it not cost a dime, a good recommendation enhances your reputation, and instantly creates a buzz.
With people recommending your business to others, you can increase your customer retention rate without investing a ton of money. The question is, how can you turn your current customers into folks who swear by your business' work? And furthermore, how can you use your Internet marketing strategy to help do that?
Take Initiative Now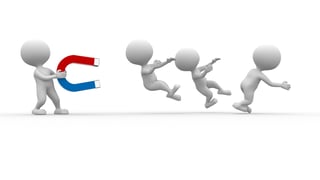 There are a number of ways to get word-of-mouth happening now: great branding, exceptional service, enticing offers and discounts...these are excellent ways to generate word-of-mouth advertising. But you can also use your website, social media like Facebook and email marketing to do it, too. These are all essential parts that make up the whole of inbound marketing. Still, there are specific steps that you can take to increase the buzz about your business. Here are a few big points to make.
3 Standout Features Of A Potent Internet Marketing Strategy Guaranteed To Get People Talking
Word-of-mouth advertising can increase your cash flow incredibly fast, launching your brand from a nowhere square to a local gem in a flash. However, getting from point A to point B doesn't just happen by coincidence. Here are a few ways you can garner a buzz via your Internet marketing strategy.
1. Identify Your Public - It's essential that you know your target audience to fully exploit the advantages of word-of-mouth marketing. To do this, put yourself in their shoes. Understand what your customers want and need from you. We like to call it persona creation, but you can call it whatever you'd like. By placing yourself in their shoes, you can create the perfect content around their needs. What questions are they asking? What should they know about your brand to help them make the buying decision? By understanding this, you'll attract them with the perfect content, tailored to them.
2. Understand How To Maximize Social Media - Yes, we mentioned this before, but in today's world, Facebook, Twitter, LinkedIn and Google+ should be second nature for you. Sparking serious conversation on Facebook, for example, requires you to know your target well. When you use Facebook, studies have shown that if you post something that's related to your business but not necessarily a hard sell, that's likely to get people talking and draw attention to your business.
3. Be The Industry Expert - Back in 1983, bassist Kim Gordon of the rock band Sonic Youth declared that people will pay to see other people have confidence in themselves. This holds true, not only in the performing arts, but across all occupations and professions. You must project authority online and know the ins and outs of your business. Tell your public that you stay atop recent industry advances. Using email lists is one great way to do this, and so is Facebook, LinkedIn and Twitter. You are the leader in your industry. You're the innovator. You have access to the latest equipment, the most advanced training methods for your professionally-trained staff. Project it.
Need Help With Your Internet Marketing Strategy And Generating That Swarm Of Business From Word-Of-Mouth Advertising?
If you have any questions or ideas, we always encourage everyone to comment our blog or contact us. To help you garner more success online, you can download our free guide to social media advertising below to get you started.