In its current form, inbound marketing has the power to grow and drive business in any industry, more so than any other marketing strategy. The effectiveness of every inbound campaign comes down to two core things: the practices put in place and the people behind them.
By its nature, inbound marketing is a slow burn early on, and that's how it's supposed to be. The idea of inbound is to grow visitors, leads and customers over time with content and credibility.
We kicked off this blog by mentioning inbound marketing in its "current form." This is because, like the Web itself, inbound marketing is in a state of constant change; marketers in the field develop and implement new practices every day to help their clients generate higher quality traffic faster. One of such practices (and one we're very excited about sharing with our clients) is Growth-Driven Design (GDD): implementing design changes regularly based on user activity and trends, as opposed to investing in major overhauls every 2+ years.
For businesses new to inbound, lead generation tactics and progressive strategies like GDD can offer much in the first six months.
1. Defining Your Own Market
In the first 90 days of inbound marketing, you'll spend more time defining your target audience and shaping your buyer's journey than anything else. You'll determine viable industry keywords, highlight audience pain points and start unrolling content to cater to your ideal customer profiles - your buyer personas, as they're called by inbound professionals.
Almost everything you do will be tailored to your buyer personas: your content offers, site design, blogging schedule and funnel. This is why so much time is spent early in an inbound marketing campaign identifying buyer personas to a tee. The first result of inbound marketing is a well-defined business scope and plan; learning who your buyers are and how you can help them moving forward, in addition to setting achievable goals.
2. Blogging, SEO and Social for Traffic Growth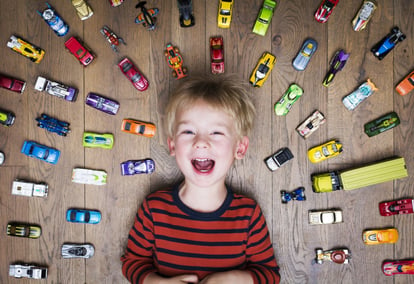 While your business may not close a thousand new deals in the first six months of inbound marketing, it will see a significant jump in website traffic, as visibility grows and more people take the first steps in the buyer's journey. Almost always, this is due to an increased focus on SEO (search engine optimization), consistent blogging and increased social media presence.
As HubSpot points out in their blog on inbound ROI data, 85% of businesses using inbound see a significant increase in traffic in the first seven months. 60.8% of businesses attribute this growth to regular blogging, SEO and social media activity ramped up in the first six months of inbound.
The longer your buyer's journey, the longer it will take to see sales figures grow from inbound. Not every company sees a revenue explosion after 3 months of inbound marketing. It takes time and patience, but ultimately pays off by bringing the right kind of traffic to the right pages on your site.
How effectively your business churns leads out of increased traffic depends on a number of things: your content, your workflows and your site design. Remember Growth-Driven Design? This is one facet of inbound in which GDD shines. GDD allows businesses to use click-through data, popular links and heat-mapping services like HotJar to make ongoing site changes based on user activity. You can improve your design on the fly to suit newfound traffic and, ultimately, drive conversions.
3. More Qualified Leads and Sales Opportunities
As traffic builds throughout the first six months of inbound marketing, eventually leads will come through the funnel - assuming that your team has done inbound correctly, leads will qualify and unqualified themselves as they access offers and fill out more information on your site. One of the most valuable benefits of inbound is that essentially all lead qualifying is done autonomously. By month six (depending on the average length of your buyer's journey), these self-qualifying leads will start turning into sales.

What's important for any business new to inbound is to set realistic expectations. The more content you put out and the smarter design decisions you make, the more you'll be able to convert and ultimately push leads through the buyer's journey.
Inbound isn't done in bursts or sprints. It takes time and effort, but the end results - more qualified leads and greater industry presence - are always worth the investment. Inbound is an organic process and the most successful businesses implementing it acknowledge that.