Does your business have a mission statement? In many companies, a mission statement (if it exists) seems to be little more than a saying on a plaque on the wall with little value.
But the fact is, your mission is a critical piece of your business plan, and a directional guide for your company that needs to be taken seriously by every employee!
What Is A Mission Statement?
A well crafted mission statement can help you to focus your business. It should define who you are, who your customers are, what you offer them and where and how you do it. It should also include what sets you apart from your competitors.
A good statement is short, simple and specific. Avoid using buzzwords or being to general. Google's provides us with a great example of stating their mission:
Google's mission is to organize the world's information and make it universally accessible and useful.
Notice it never mentions "search." This leaves the company open to branch into anything "informational" like mobile shopping, maps, books, apps, online storage, photos, video, analytics and more. And these are all areas that Google has grown into, and often dominates within their business model and their industry.
Why You Need A Mission Statement
A mission statement is much more than a plaque on the wall. In fact it should be a critical piece of your business plan. Why you do what you do is often more important than what you do.
It is a road map for your team to reference when making key decisions. Here are five reasons every company should have one.
It Gives Your Company A Direction
Smart business owners know that a mission statement can help to give their business a focus.
It reminds your employees why they're there and serves as a guidepost that keeps your entire team clear on their purpose...or their mission! See how that works?
It's A Guideline For Decision Making
Your statement is your guideline for thinking within your company. Because it outlines the why of your business, it is a framework and guideline for decision making.
Employees and management can go back and compare their decisions to the overall mission and direction of your company. It's a valuable tool for evaluating whether or not the correct decision was made.
It Focuses on the Company's Future
Many business owners often refer to this as the "vision" of their company. But that is very different than the mission.
The vision is about your preferred future. Where will your business be in 1 years? 3 years? or 5 years? Your mission focuses your vision and tells you what you're doing today that will then get you where you want to go in the future.
It Aligns Your Team
When a new member joins your team, it is critical to align them with the goals and direction of your company. Your mission statement forms the basis of alignment not only for everyone on the team - from the owner, to management, to employees, but aligns the entire organization.
To be effective your entire team needs to be on the same page. Your mission statement outlines what you do and why you do it. This leads to better effectiveness and efficiency within your entire organization!
It Encompasses and Welcomes Healthy Change
When it comes to change, it's a healthy and important part of every business. In fact change is often the key to a businesses success. If your industry moves in a different direction, or your target market's priority or motives change, it's important to adapt your strategy and keep it "front of mind" with consumers of your product or service.
Although change can be challenging, the one aspect that shouldn't change is your company's mission. Throughout change if your mission remains true your team will understand its value and stand by your company. They'll understand how change can point your business in the right direction to accomplish your business goals.
Your mission statement is unique to your company. Once you have developed it fully, share it. Along with your team, let your customers know. Share it on your website, important documents, social media, and throughout your marketing materials.
Your mission is the main focus of your company and everyone from your team to your customers should understand who you are, why you do what you do and why your mission statement is important for your company's growth now and far into the future!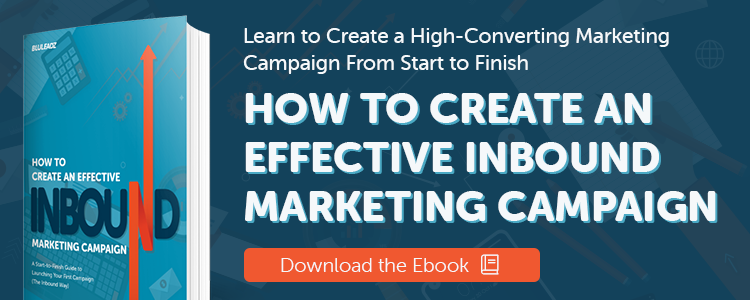 Published on May 21, 2018