If you're thinking of stepping up your Internet presence to increase traffic to your website, you should consider using an established Tampa Internet marketing company with a proven track record. BluLeadz has successfully worked with clients to help improve their return on advertising investment through, among other things, razor sharp focus on elements of content. Keeping a fresh stream of content on your website is crucial to keeping traffic flowing in and, more importantly, getting those clicks to convert.
Content comes in a variety of forms: blogging, white papers, video, ebooks and guides. An exceptional Tampa Internet marketing company like BluLeadz will also guide you across channels and introduce you to the world of social media. But first things first. Here, we'll take a look at video and explore its marketing value for your website.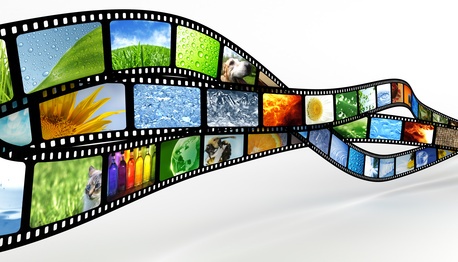 Video Made The Internet Star: How A Tampa Internet Marketing Company Can Increase Your Visibility
Video is a fantastic method for bringing traffic to your website and offers you a little more control over how long visitors will stay at your website. It's a versatile medium as well. You can offer streaming video, video for downloads and make use of sharing sites like YouTube to directly reach your target audience.
Interactive video
Interactive video is a great way to reach your customers. What do we mean by that term? Let's say your site has an extensive FAQ page full of technical questions. By posting links to your custom videos for your FAQ, you can directly answer those questions. The difference here is that your lead will click the link and see a person explaining the answer. It humanizes your website and, if the video is engaging, it will keep people at the site longer. Because of the immediacy of the visual medium, your leads are more likely to glean useful information and will be more likely to return to the site for further reference.
Video downloads
Making your videos available for download makes your site – and your message - portable. If a lead needs to know a particular piece of information, he or she can download it to their iPod, to their phone, their laptop… and save it for future use. They can also pass it on to friends and colleagues. In this way your content can potentially go viral and instantly increase your visibility.
Video sharing
By now everyone knows the power of YouTube. This blockbuster site hosts millions of visitors daily. By creating engaging, instructional or informative videos, you too can take advantage of one of the most flexible and recognized established brands on the Internet to distribute your message. People use YouTube much in the way that they use Google. They use it as a search engine to find useful information about products and how-to's. A savvy Internet marketing company like BluLeadz can help you decide which channels bests suits your business.
BluLeadz: An Internet Marketing Company in Tampa Always At The Fore
It's vital that you find a Tampa Internet marketing company who actively seeks to stay up-to-date with current technological trends. In these days of instant obsolescence, keeping ahead of the curve is absolutely indispensible. A great Tampa Internet marketing company is always tracking the world of information technology and how consumers use it, charting their online behaviors and habits to better isolate your target audience to achieve maximum results. Understanding how effective video can be for your business is just one of the things at which BluLeadz excels. To increase your visibility and convert leads, contact us today.