How is the email list at your website? Small? Small but effective? Large? Large but ineffective? What is your marketing strategy for your email list? Email marketing is an important piece of Inbound Marketing so we'd like to shar a few golden ideas about how to use your email list effectively.
Your business has a remarkable opportunity with welcome emails. According to Skyline Technologies, welcome emails have an average open rate of 50-60%. This just makes sense. After all, your subscriber just opted-in to your list and they have to confirm that they did so. Plus, they signed up for your company's email list with expectations of getting useful information and valuable offers from you. Therefore, with that percentage of your target opening those emails, doesn't it make sense to take advantage of the opportunity? Give the people what they want, and use your Welcome Email to share your finest content and best offers that will remind them that their opt-in was not just a good decision, but a great one! Here are a few ideas to get your juices flowing about how to generate conversions and reconversions from your Welcome Email while simultaneously growing your list through both word-of-mouth and potentially going viral.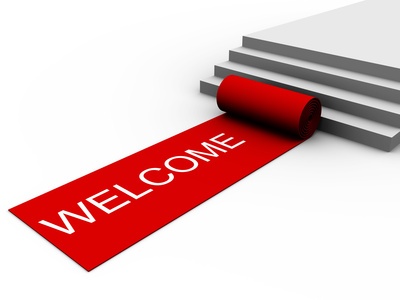 Get More Action From Your Welcome Email
At BluLeadz, our certified HubSpot inbound marketing consultants can assist your business, helping you generate more traffic to your website, then convert it. One way to do that is getting those leads to sign up for your email list. One reason our clients love us is that we have a strategy for all things online, including an "ordinary" Welcome Email. Here are some ideas.
Promote your lead generation content. Include a call-to-action in your welcome email that prompts subscribers to read your latest eBook, whitepaper, or blog. This content will help you reconvert your subscribers on a landing page that will tell you more about those leads than just their name and email address. It will tell you their interests.

Encourage a transaction. Consider including a 'Shop Now' or, if you're a service company, e.g. a plumbing business, a 'Save Now' button. You can incentivize it further with a time-sensitive coupon as a way to say "thank you" for subscribing!

Offer an assessment or consultation. If your sales cycle is based on the long term where "Shop Now" buttons may not be effective, invite your new subscriber to receive a free consultation with an expert within your company. Let them know that the consultation will be customized to their needs. This is an excellent B2B strategy.

Ask what kind of content they want to receive. Nothing says you want to do business with someone like asking them what they need and want from you. You want your new subscriber to stay active on your email list, so use a questionnaire to ask them directly what they want to read from you. Use the opportunity to extend the question from email content to your blog and website content, too.

Encourage them to become a social fan or follower. We've been discussing the reach and power of social media like Facebook, Google+, Pinterest and Twitter a lot here at the BluLeadz blog lately. The benefits of social media are myriad. Click-through-rates (CTR) aren't always a significant indicator of, say, Facebook's real reach. We're only beginning to see how powerful social media is for brand boosting and public relations. Ask your new subscribers to follow you on Twitter, like you on Facebook, follow your LinkedIn Company Page, etc. so your social media marketing benefits from your booming BluLeadz email marketing program, too.
BluLeadz works with a variety of businesses addressing and solving both B2B and B2C inbound marketing issues in a way creates impact. Positive impact. For a customized solution to your online business needs, click or call to schedule a free inbound marketing strategy today.