We seem to be hearing it everywhere lately. Pinterest - one of the latest sites to join the social media lineup. Its popularity has rocketed in the past year, increasing its number of unique visitors by nearly 3000% to over 11 million users. Over a million "pinners" visit the site every day, spending an average of 15.8 minutes on the site during each visit. Of the top social media sites, including Facebook, only YouTube beats out this average with 16.4 minutes spent on site.
What makes Pinterest unique?
Pinterest describes its mission as connecting individuals around the world who share the same tastes or interests – in anything from food to travel to humor. Unlike Facebook, Twitter, and other social media venues, Pinterest is designed to be visual. It allows users to "pin" images then organize them into self-titled virtual boards. Users can pin images found on the Internet or photos they take themselves, or they can "repin" images captured by other pinners.
Demographics of Pinners
Like all marketing channels, it is important to know the demographics of Pinterest to understand how your organization can fit in this social community. Nearly 70% of pinners are women, and half of its users have children. Nearly 1/3 of pinners have an annual household income above $1OOK.
Pinterest and its users focus on lifestyle. Among its most popular board categories are food and drink, home décor, and clothing and accessories. However, Pinterest is not exclusively merchandise-driven. Pins of cleaning tips, DIY projects, and inspirational quotes are prevalent throughout site.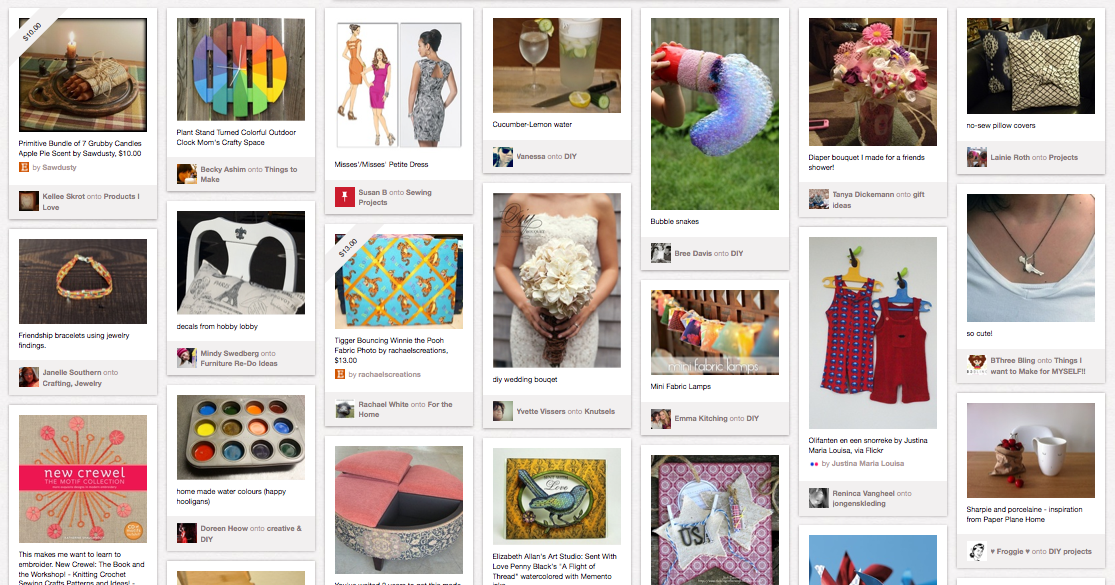 Pinterest and Marketing
How do Pinterest and marketing come together to help you connect with potential customers? While Pinterest originally began as a medium to connect individual users, it didn't take long before organizations realized they could harness the marketing power of Pinterest to increase their customer base and sales. Not only do businesses have the potential to gain a large following, but with each user's ability to "repin," an image can quickly go viral -being seen by all pinners, not just followers.
Here are some tips to get you started:
Build Your Following – Once you have set up your boards and pins, promote your presence on Pinterest through the other social media venues you currently use. You can also share your pins regularly through Facebook and Twitter so your friends and followers not only know what you are pinning, but are reminded to follow you on Pinterest. Be sure to add a Pinterest follow button on your Web site, and add Pinterest to your social media sharing buttons on your own content so users can pin from your site as well.
Don't Oversell Your Product or Service – Like most social media users, pinners can smell a shameless promotion from a mile away. You should include images of your product, but remember that your boards should reflect an overall lifestyle. Your service or product is only part of the theme. If you own a restaurant, pin a book on wine pairings. If you are a florist, include a pin with tips on planning your own wedding.
Keep Up With Your Followers – The beauty of Internet marketing is its ability to instantaneously connect your organization with your potential customers, opening the channels of two-way communication. By following your own followers you can stay abreast of what matters most to your targeted audience.
Direct Pinners Back to Your Web site – Each pin should include a link back to your Web site and landing pages. Be sure to track referral traffic and leads generated from Pinterest so you know how to adjust your marketing efforts in the future if necessary.
Get Creative With Your Campaigns – Create a user-generated pinboard where users can post their favorite ways to use your product. Or, host a contest and offer a prize to the winner (see Pinterest's Terms of Use). For example, if you sell home furnishings, ask pinners to post photographs of a room in their home that incorporates your furniture in their interior design. For even more customer involvement, pin the top entries and have followers vote on the winner. Need more inspiration? Follow the lead of organizations such as Martha Stewart Living and Whole Foods who have successfully merged Pinterest and marketing.
Pinterest and marketing are a natural fit for industries that cater mostly to women, particularly those with discretionary income available for clothing, travel, entertaining, and home design. However, with a little creativity and a commitment to building relationships with potential customers, most organizations will find Pinterest a valuable tool in their overall Internet marketing plan.