If you want to embark on a content strategy that always has something new for your leads and prospects, there's a skill you should master as soon as you can: The ability to repurpose content.
When you repurpose content, you are taking some of your existing content and rebuilding it or expanding on it in a way that captures a new audience.
Some advantages to this approach:
You don't have to head back to the drawing board every time you need new content;
You connect with more prospects, including those less interested in reading your blog;
You can capture visibility across a greater variety of channels, such as video platforms;
You get to amplify your brand's voice on social media with a variety of interesting content.
How to Repurpose Content: Start With Your Blog
In order to repurpose, you first have to have a purpose!
Your company's blog is the launch pad for your content repurposing strategy. To get started, you should develop a strong base of evergreen blog content. Like the name suggests, evergreen content is the perennial content your prospects search for all year around.
Naturally, that starts by knowing your potential buyers, their questions, and pain points.
Sure, you could have a terrific content strategy simply by making sure you regularly post and share optimized blogs on topics that resonate with your audience. By incorporating a plan to repurpose content, however, you can scale up your content strategy in a fraction of the time.
Once you have your blog, what's the best way to repurpose content from it?
There are several approaches that will double or triple the power of every post:
Convert Your Post to a Slide Deck
LinkedIn's integrated slide deck platform, SlideShare, has made slide decks popular again. When you pare a post down into a slide deck, you trim out extraneous details and get down to the most exciting stuff. That's essential to many of your other media options.
Convert Your Slide Deck to Audio
With the popularity of video content, audio often gets overlooked. However, audio is often faster and more convenient to access on the go – for example, while commuting. Lots of business decision-makers still listen to audiobooks this way, so why shouldn't they listen to you?
Convert Your Audio to Video
When you've converted your post to an audio format, you're essentially halfway to your new video. In fact, all you need to do is apply your slide deck back over your audio and you have a video suitable for YouTube – though, of course, going fancier can be more compelling.
Convert Your Video to an Infographic
By the time you've made it from blog post all the way to audio, you've distilled your idea to its essence. It should be getting shorter and shorter with each iteration. By now, the key data points can be married with a snappy design to become an ultra-shareable one-page graphical presentation.
Repurpose Content Outside Your Blog, Too
A good blog can take 3-5 hours to write, even when you have a strong grasp of the subject. With each one of the steps above, you're creating new content that has all the staying power of a blog and takes only a tiny morsel of work time. Suddenly, your brand's voice is everywhere.
Here's the bonus: All your "thought leadership" content can be repurposed, too.
Sure, blog posts will always be the mainstay of a content marketing strategy, precisely because they can be written fast enough to keep up with the newest industry developments.
But, your interviews, white papers, and even product demonstrations can all go through the same process. This means you can expand on your bottom of the funnel offerings, giving your firm more opportunities to make an impact on buyers who are nearing their decision point.
Virtually all text-based content will flow through the process outlined above.
In some special cases, you might have to do things in a different order.
For example, if you want to repurpose a live product demonstration into long-lasting Web content, you'll need to take a video as your team puts your product through its paces. You may find that a simple transcript of the demo doesn't provide enough material, and decide to produce a separate blog post.
When all is said and done, that detailed, deeply-researched content can be just as flexible.
Repurpose Content and Tap Into an Intellectual Gold Mine
Repurposing content may not seem to make much difference at first. Like so much, inbound marketing results compound as you go. In the course of a year, you might end up with 3X more content than you'd have otherwise – while investing a third of the production hours.
That's stretching your time – and your budget – further.
And that's the magic of repurposing.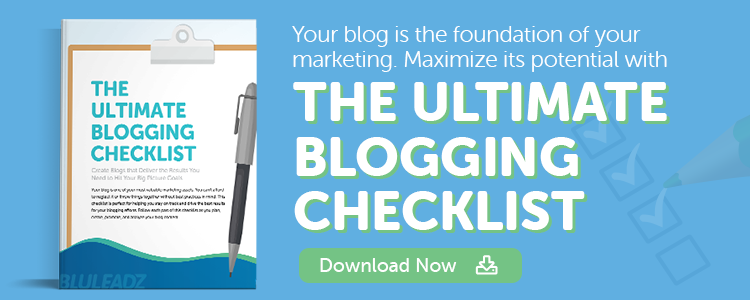 Published on January 13, 2018