Transforming the Way Companies Market, Sell, & Service Their Customers
Meet the Crew
These are the people that make the magic happen.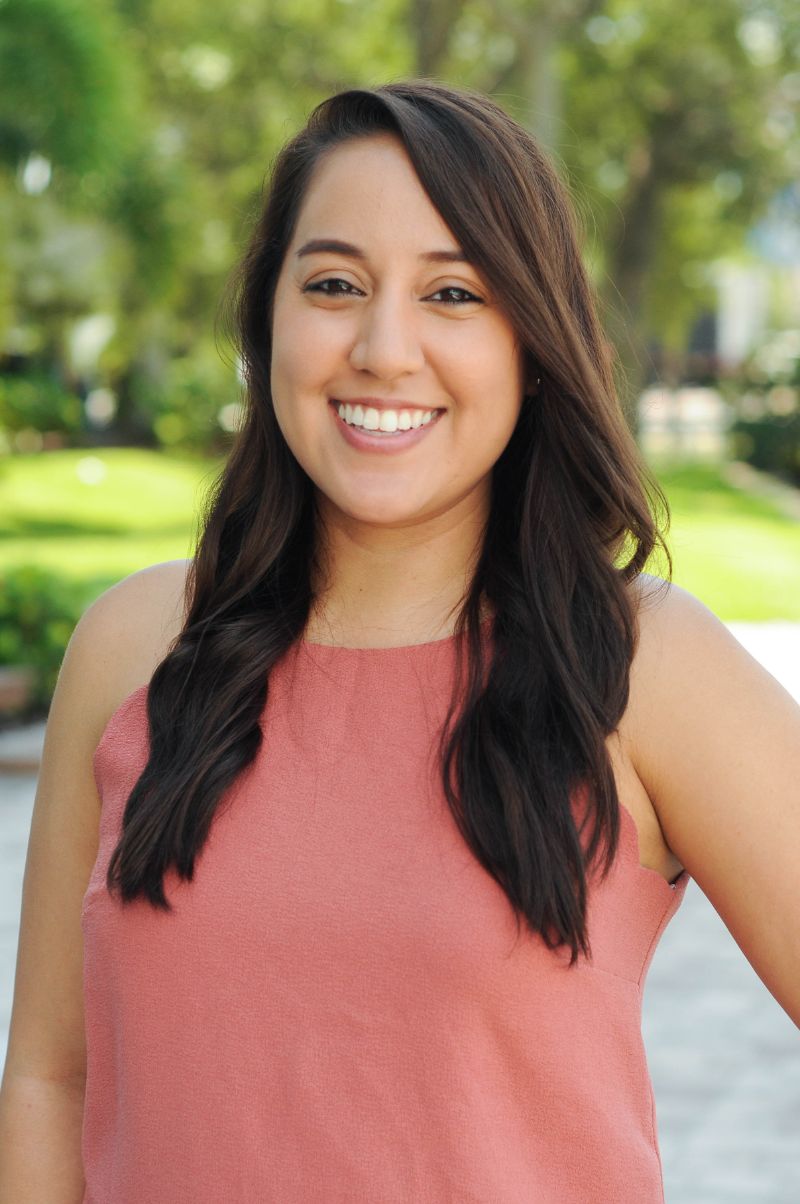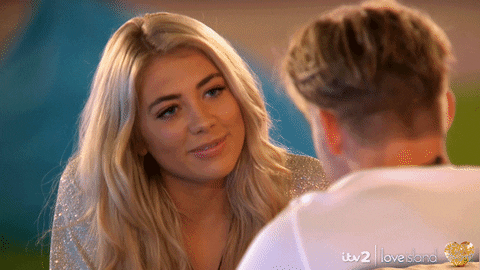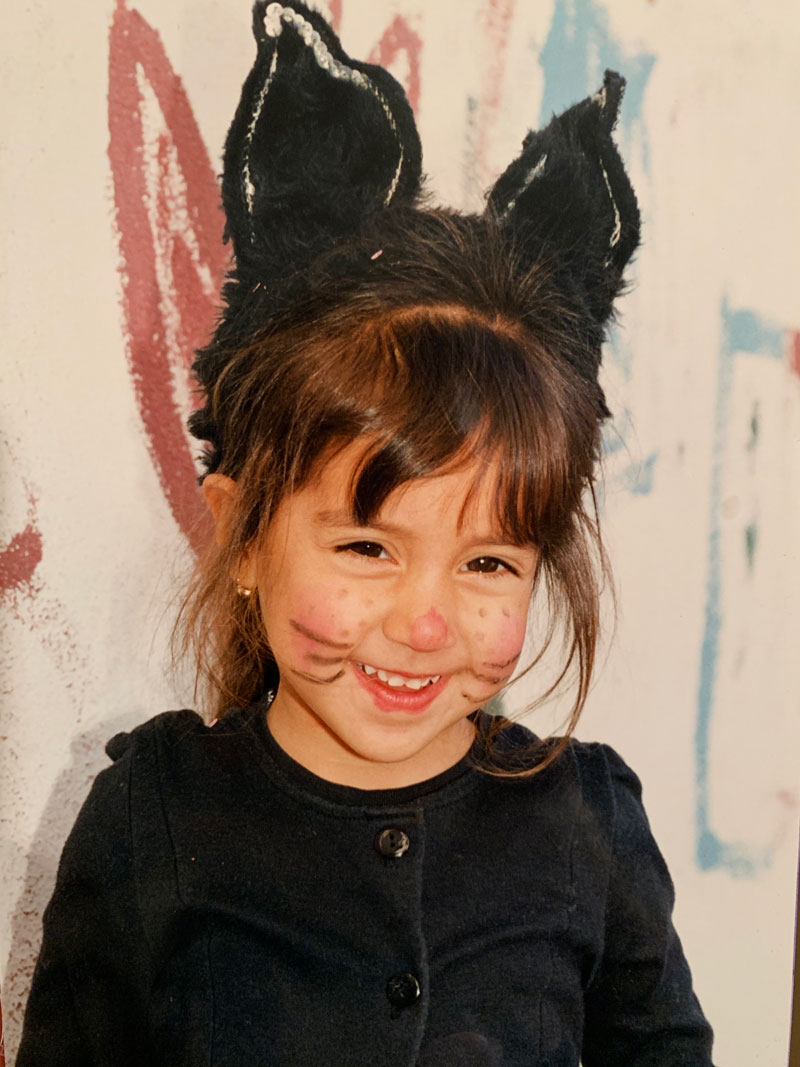 I've been designing and developing here at Bluleadz since 2016 but I've been a computer geek fueling my creative juices since the early 2000's. I love every pixel part of design and constantly pushing myself in new ways to design and improve my craft. I also have a serious addiction to Netflix, all Marvel movies, and everything John Mayer.
Favorites:
Food: Pizza and Pasta
Hobby: Netflix n' Eating
Artist: John Mayer
TV Show: Friends
Place: Colorado
Jackie Baez
Web Designer & Developer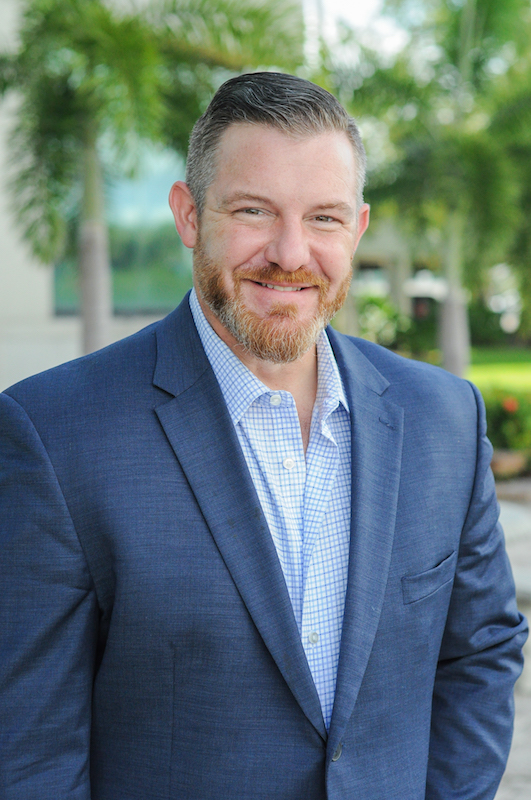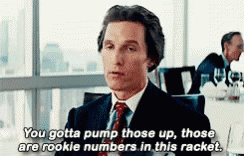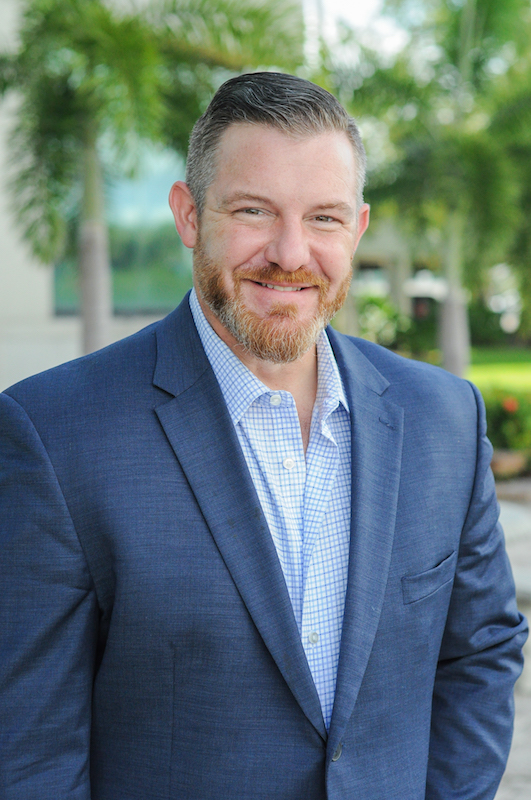 David is a high-energy business development leader that has had a successful career creating solutions that blend strategy, storytelling & technology to drive revenue growth. He has been leading marketing initiatives for over 18 years, he has founded, scaled & sold his own inbound agency, & has lead business transformation initiatives for Fortune 400 Companies such as GE.
Favorites:
Food: Sushi…or Tacos
Hobby: Salt Water Fishing
Artist: Old Dominion
TV Show: UFC & NFL
Place: The Mayan Riviera
David Stout
Inbound Specialist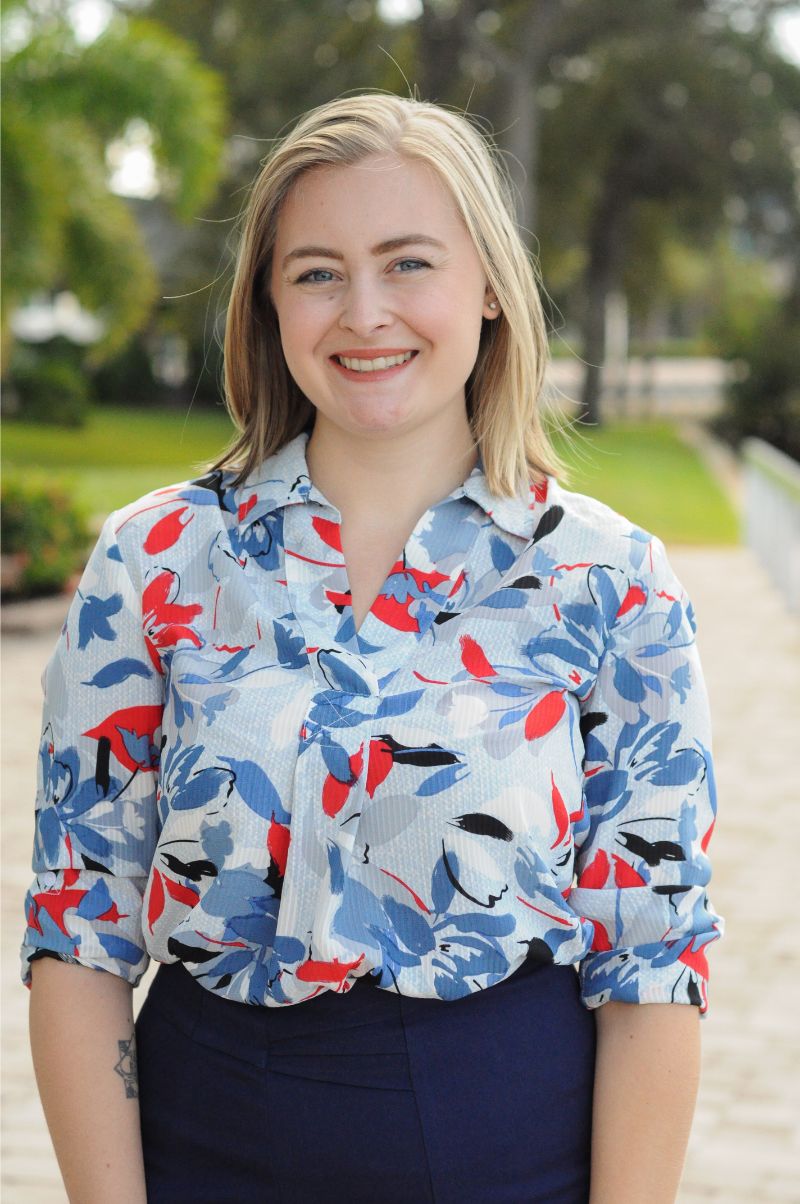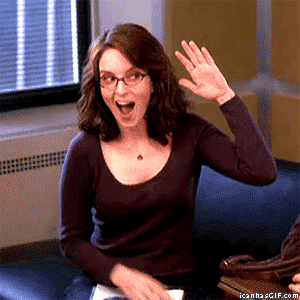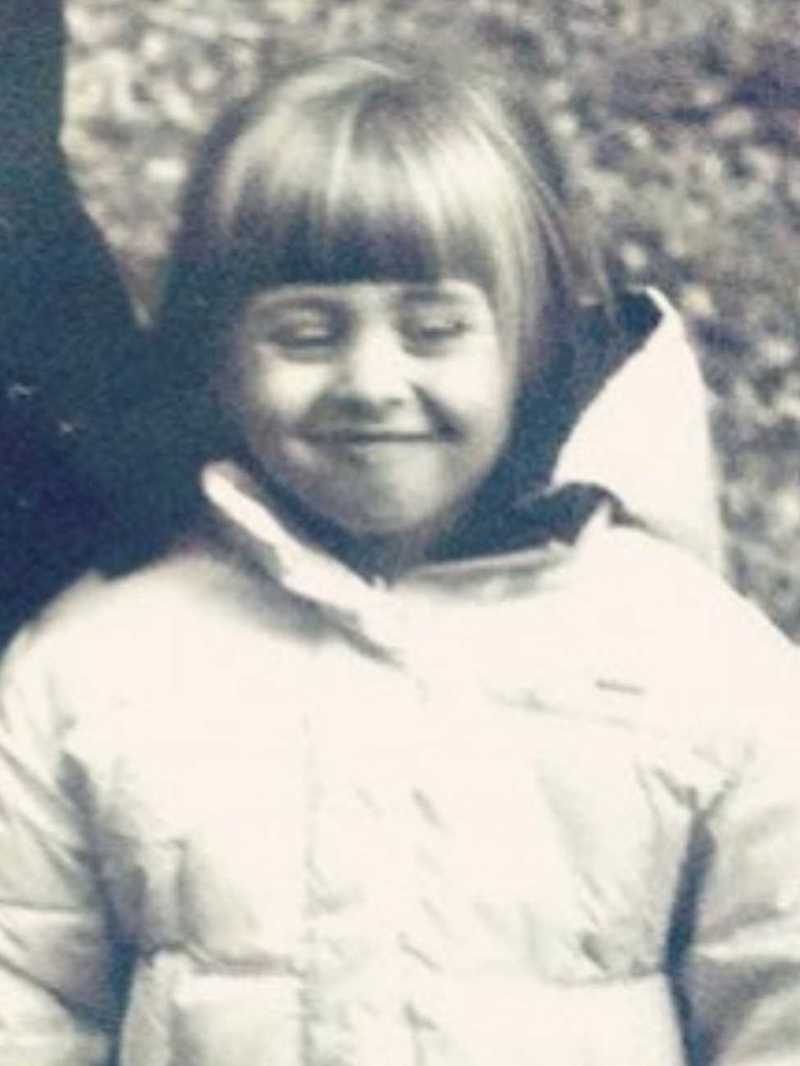 Born and raised in New York, I hold a degree in Psychology from SUNY Old Westbury. I love content's capacity to educate, inspire, and unite the human in all of us. When I'm not working, you can find me at ballet class, painting, or playing board & video games.
Favorites:
Food: Chicken Parmesan
Hobby: Reading
Artist: Marina
TV Show: Crazy Ex-Girlfriend
Place: Long Island
Patti Myers
Marketing Specialist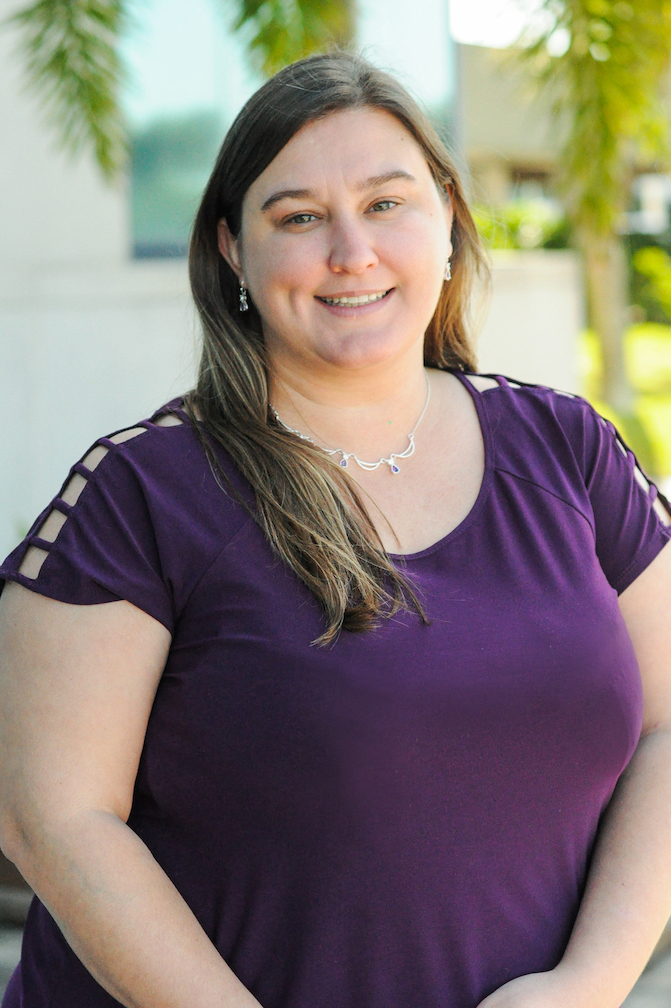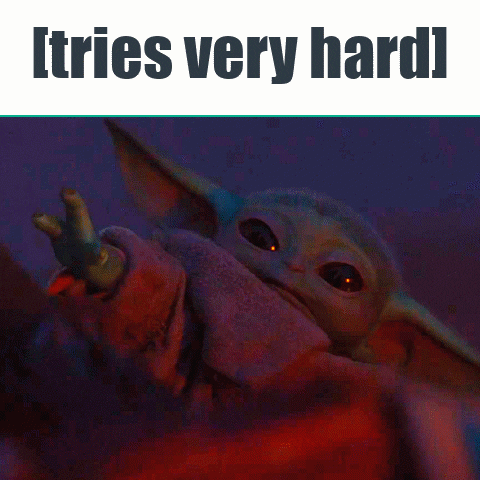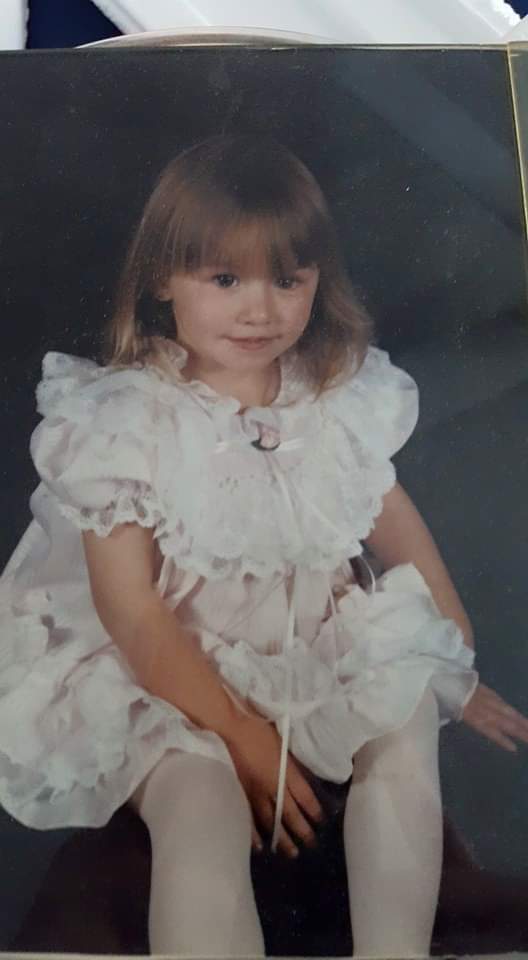 While I may be new to this team, I'm not new to the ever-changing world of marketing! As a marketer, I have more than 8 years of experience in managing digital marketing campaigns. I have a B.A. from the University of Tampa. When not at work, I stretch my knowledge of useless trivia as part of a competitive team. I also enjoy watching sports & managing my fantasy football team.
Favorites:
Food: Chicken Nuggets and Pizza
Hobby: Socializing
Artist: Def Leppard
TV Show: Big Little Lies
Place: The Mountains
Anita Hawkins
Marketing Specialist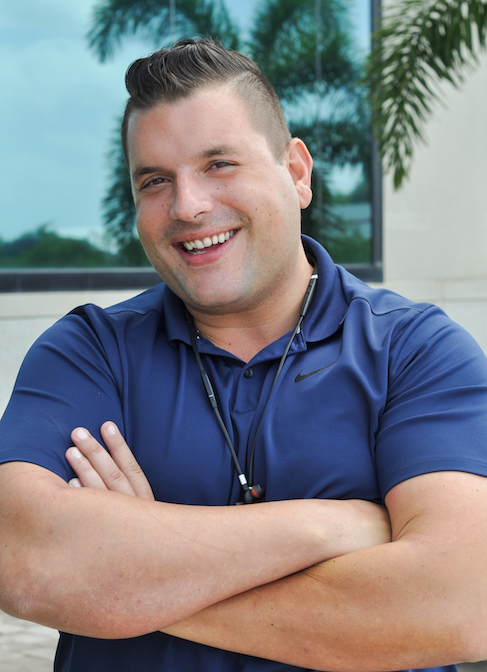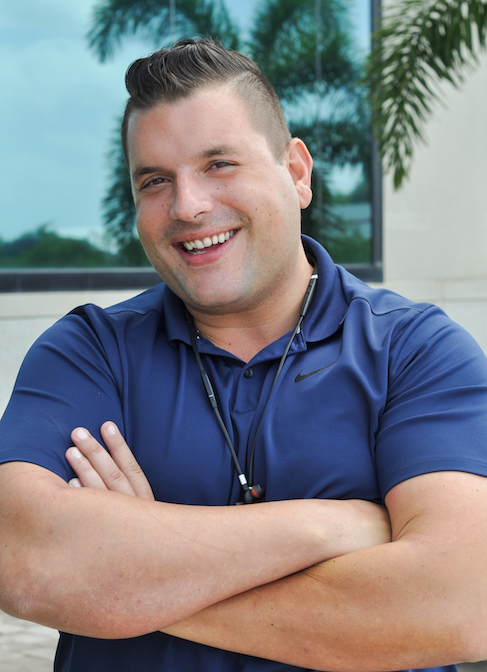 I'm all about the "Big Picture." I believe that true genius lies in simplifying complex processes and ideas. I have a big passion for sales strategy and leveraging finely tuned market intelligence for our clients. I take pride in how our highly-skilled business development personnel run toward adversity and blast through objections. I am everything sales.
Favorites:
Food: Steak
Hobby: Power Lifting
Artist: Bob Marley
TV Show: It's Always Sunny in Philadelphia
Place: St. Maarten
Gabriel Gavrilenko
Sales Development Manager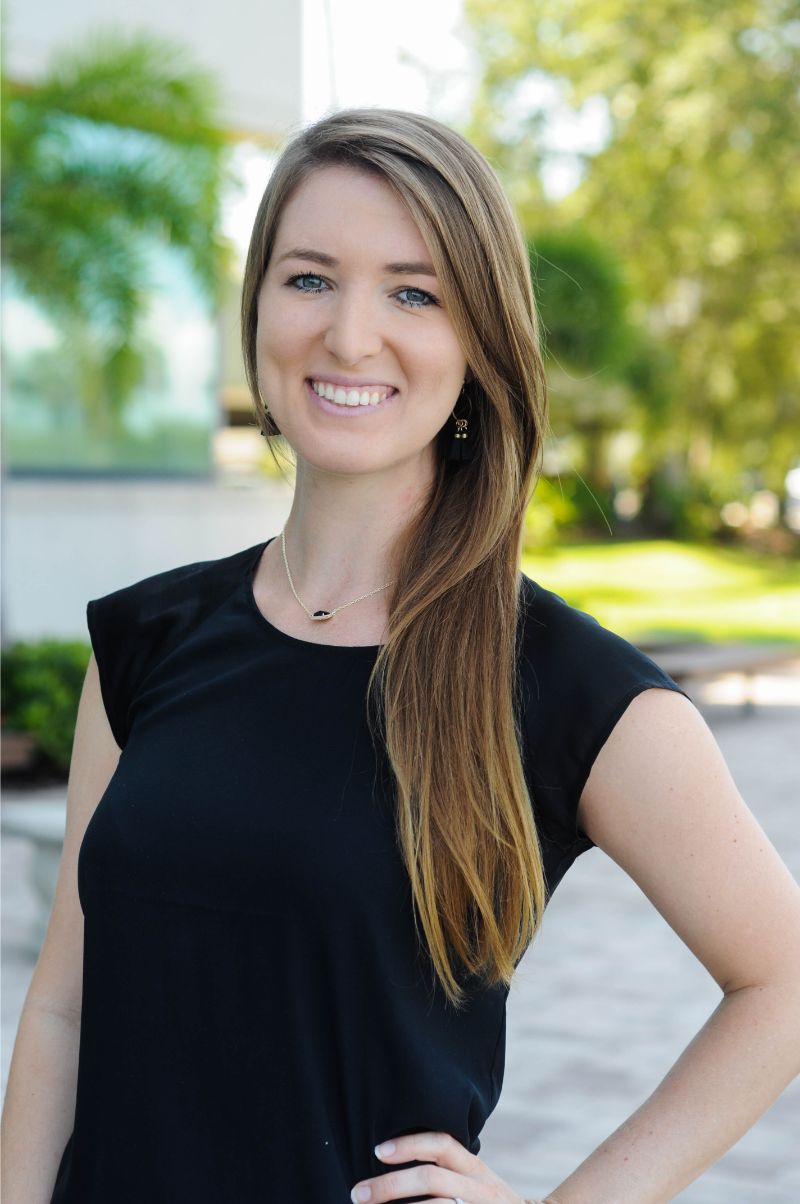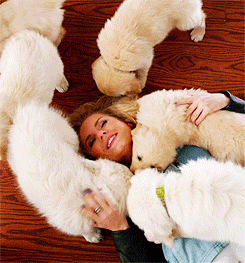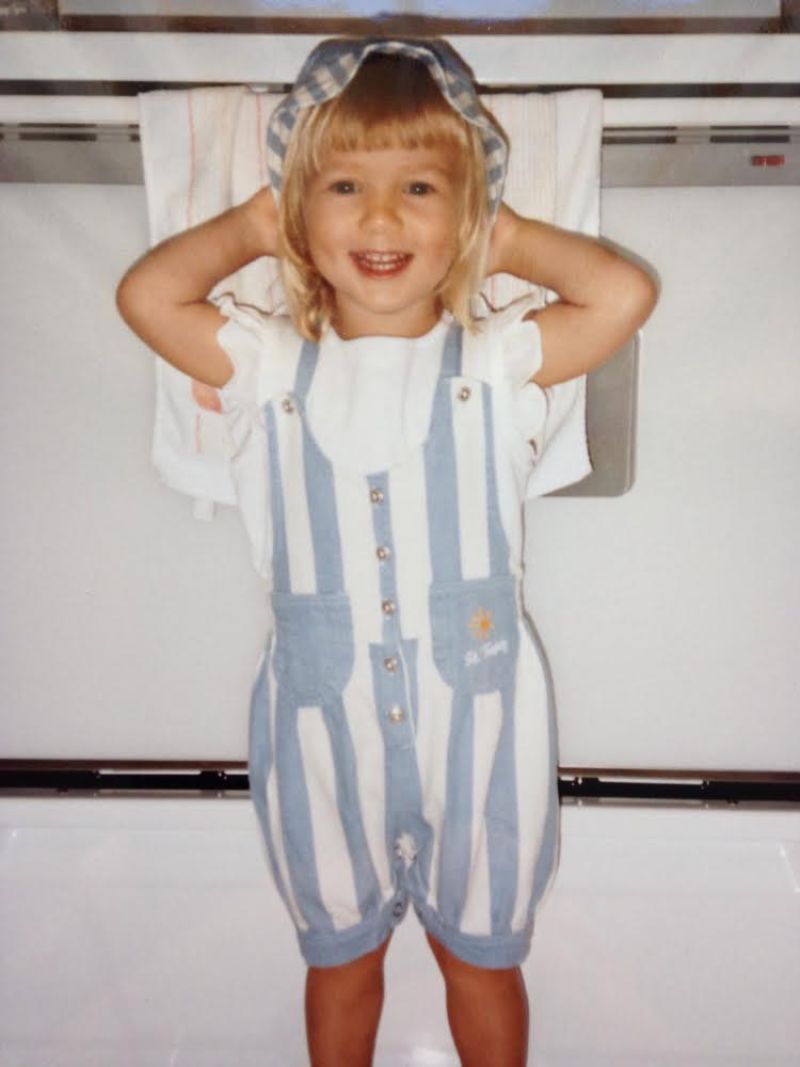 I joined Bluleadz in 2014 after graduating from the University of Tampa. I enjoy building client relationships and helping them transform their business through inbound marketing, sales, and service. Born and raised in Naples, FL, I enjoy watching Friends re-runs, exploring the outdoors with my husband and our golden retriever, and spending time with family and friends.
Favorites:
Food: Garlic Bread
Hobby: Crafting
Artist: Luke Bryan
TV Show: Friends
Place: St. Lucia
Jackie Wiley
Account Manager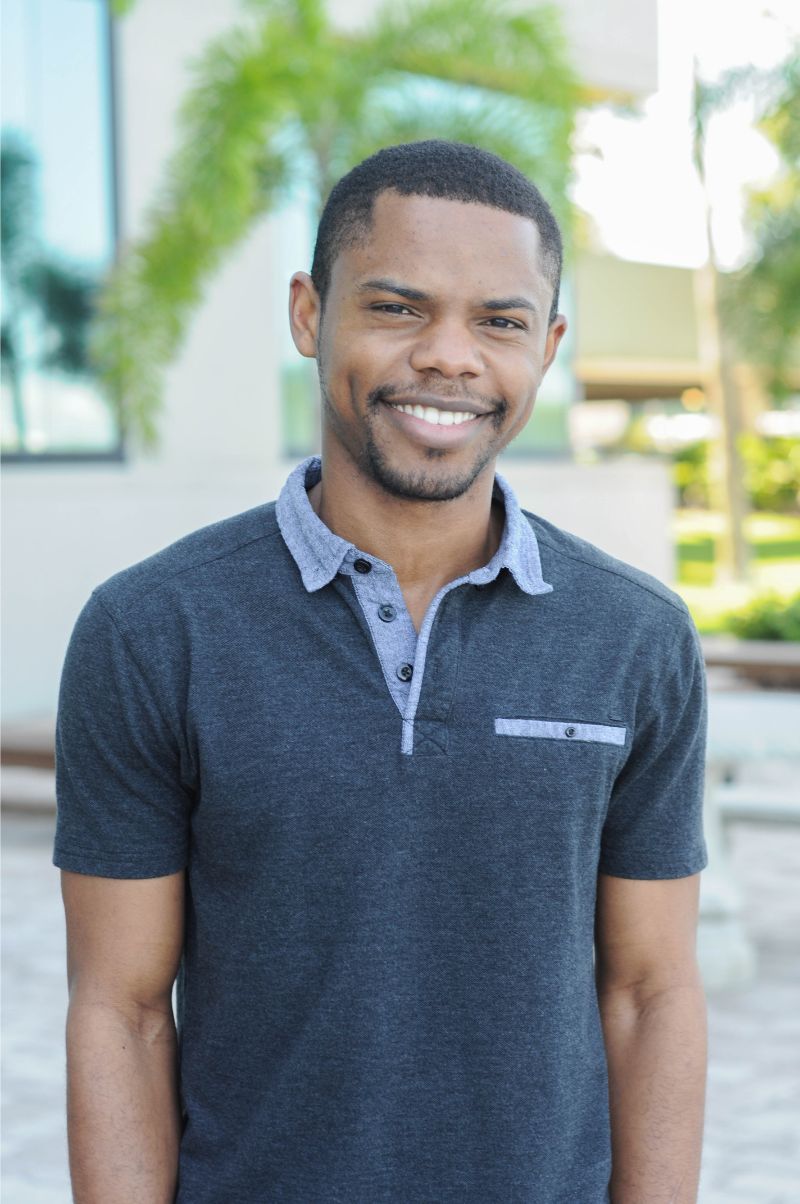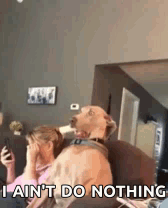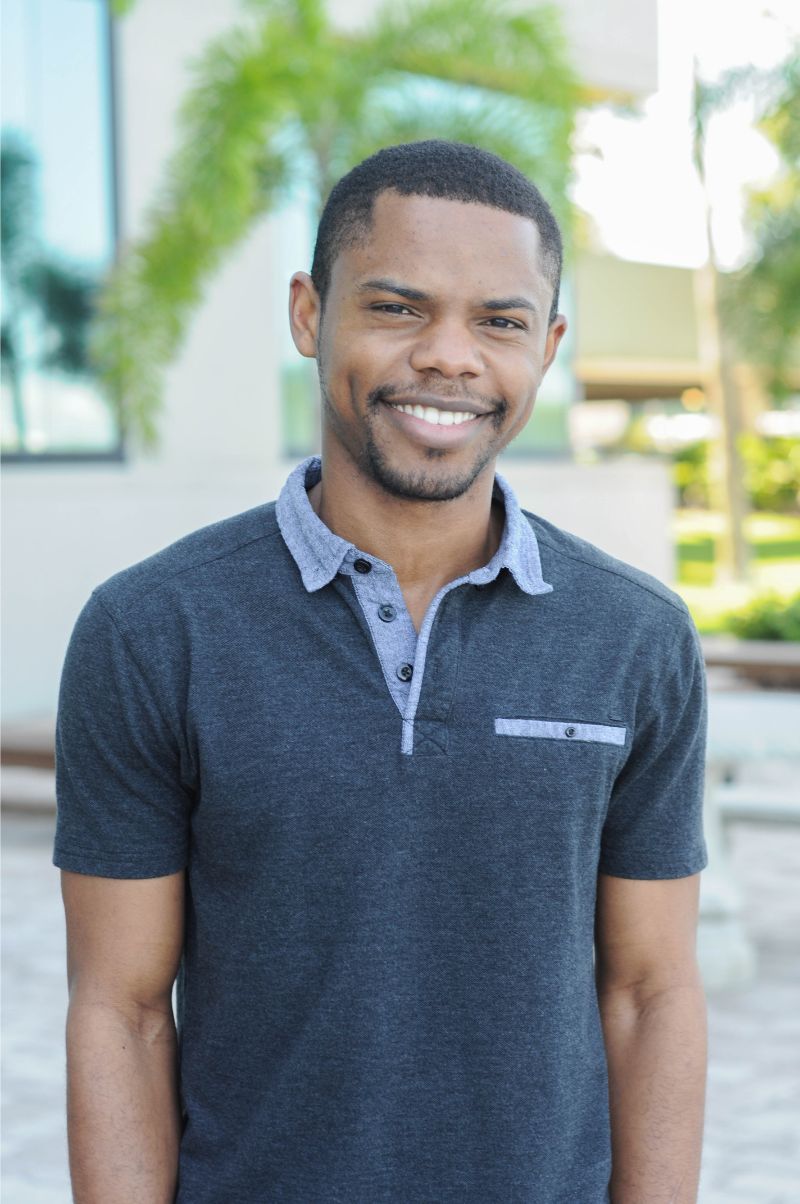 I've been in the Digital Marketing Industry since 2012, but with Bluleadz since 2016. I work closely with our marketing and sales team from brainstorming marketing strategies to making everything look pixel-perfect. I'm a curious person at heart and jump to every opportunity to learn something new or take on a challenge.
Favorites:
Food: Jamaican Jerk Chicken
Hobby: Tennis
Artist: Chris Brown
TV Show: 24
Place: NYC
Karey Mitchell
Web Designer & Developer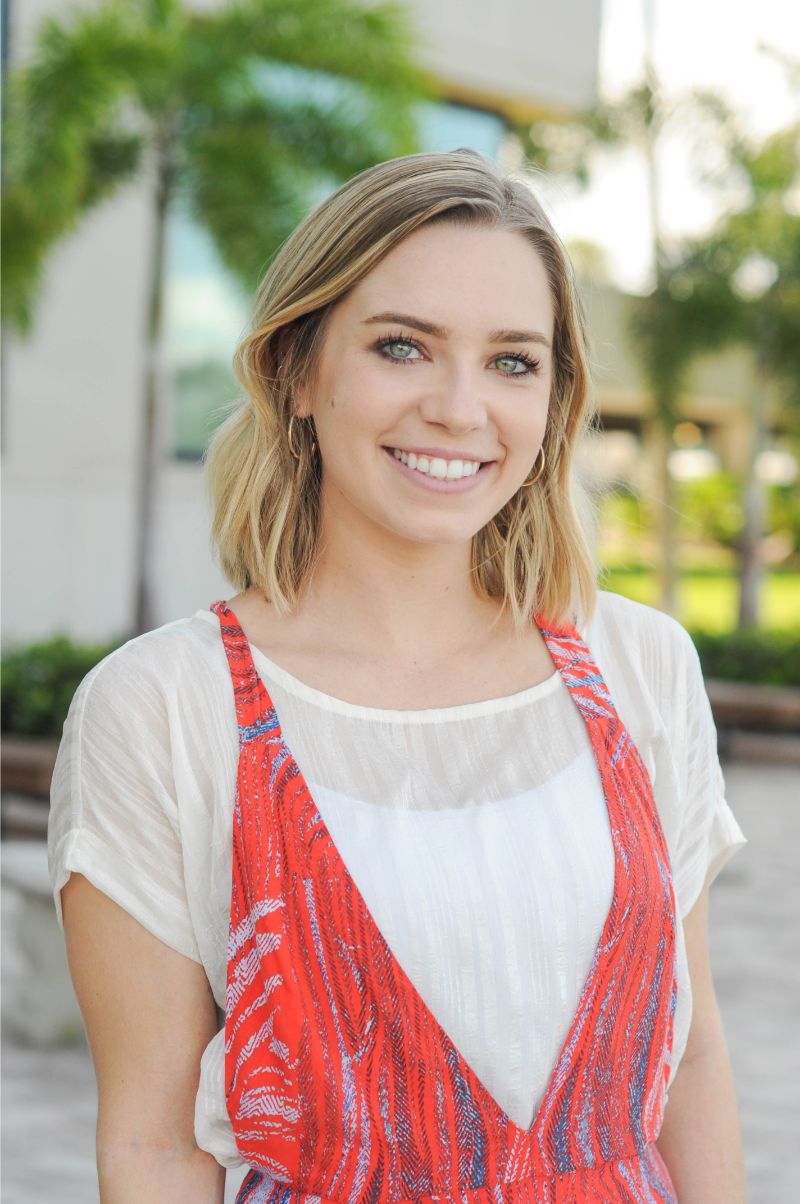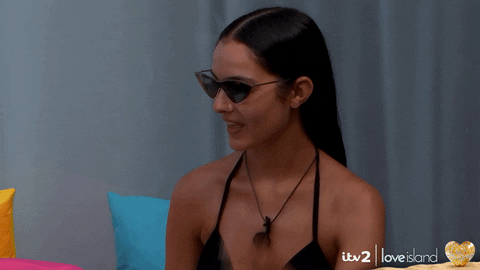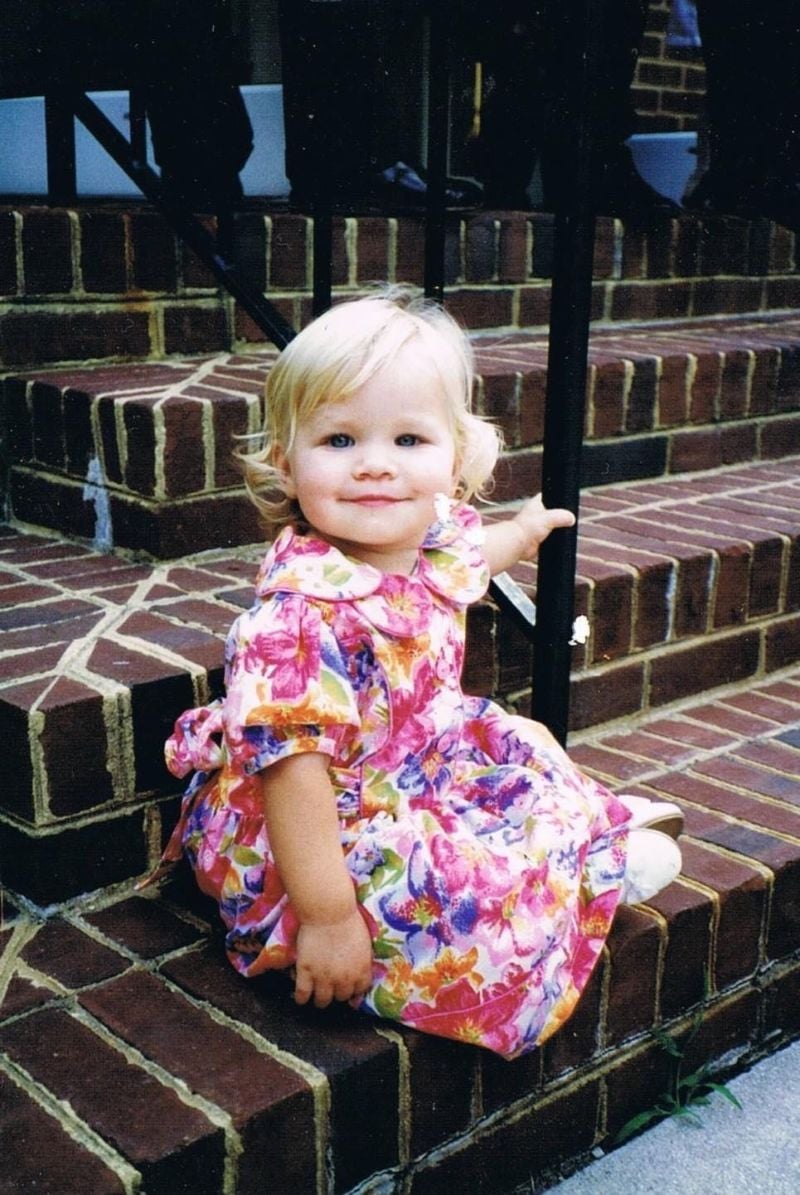 I was born and raised in Florida, and earned a journalism degree from the University of Florida. As the marketing and brand manager for Bluleadz, I help build our brand through content, marketing initiatives, and more. In my free time, I enjoy the beach, playing Animal Crossing (like a 10-year-old), and watching movies.
Favorites:
Food: Tacos
Hobby: Beachin'
Artist: MAGIC GIANT
TV Show: Love Island
Place: Lake Gaston, NC
Baylor Cherry
Marketing & Brand Manager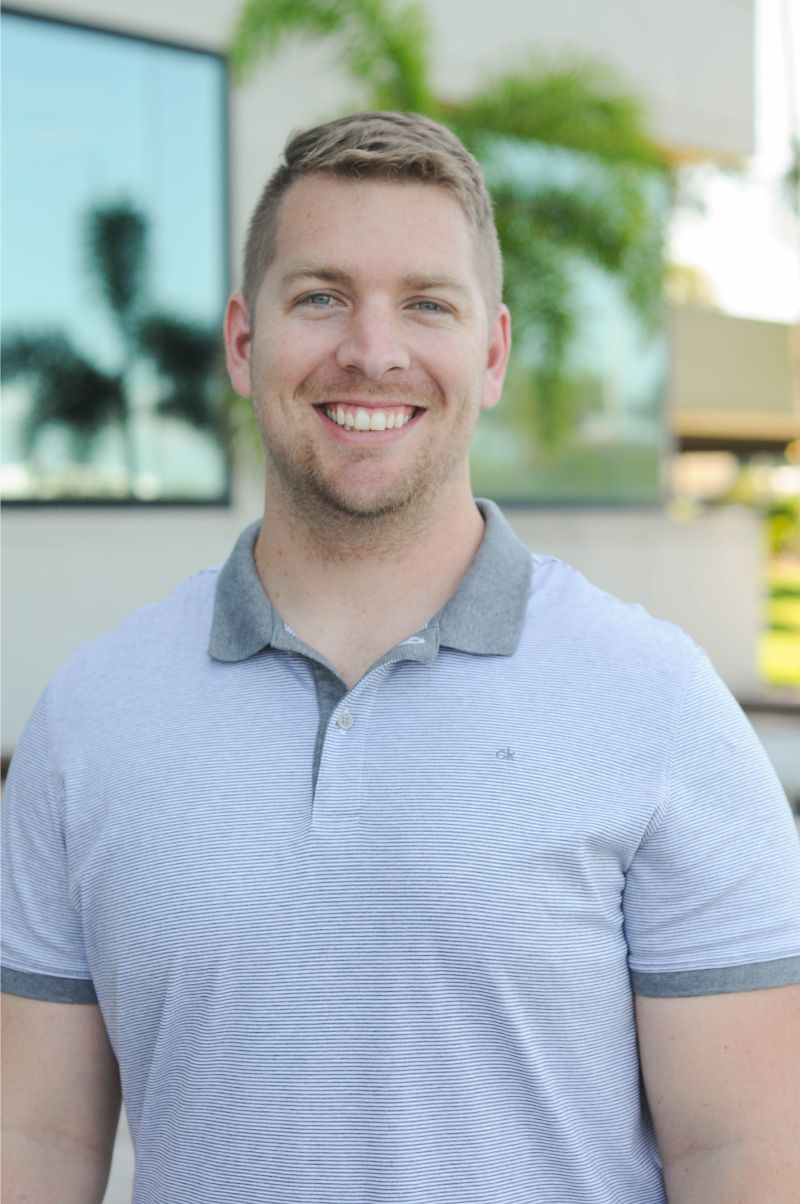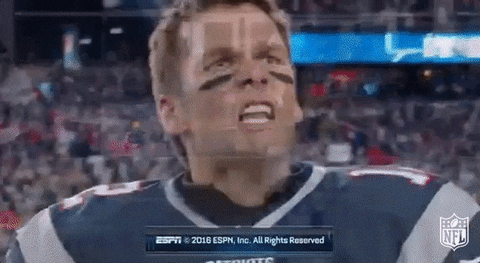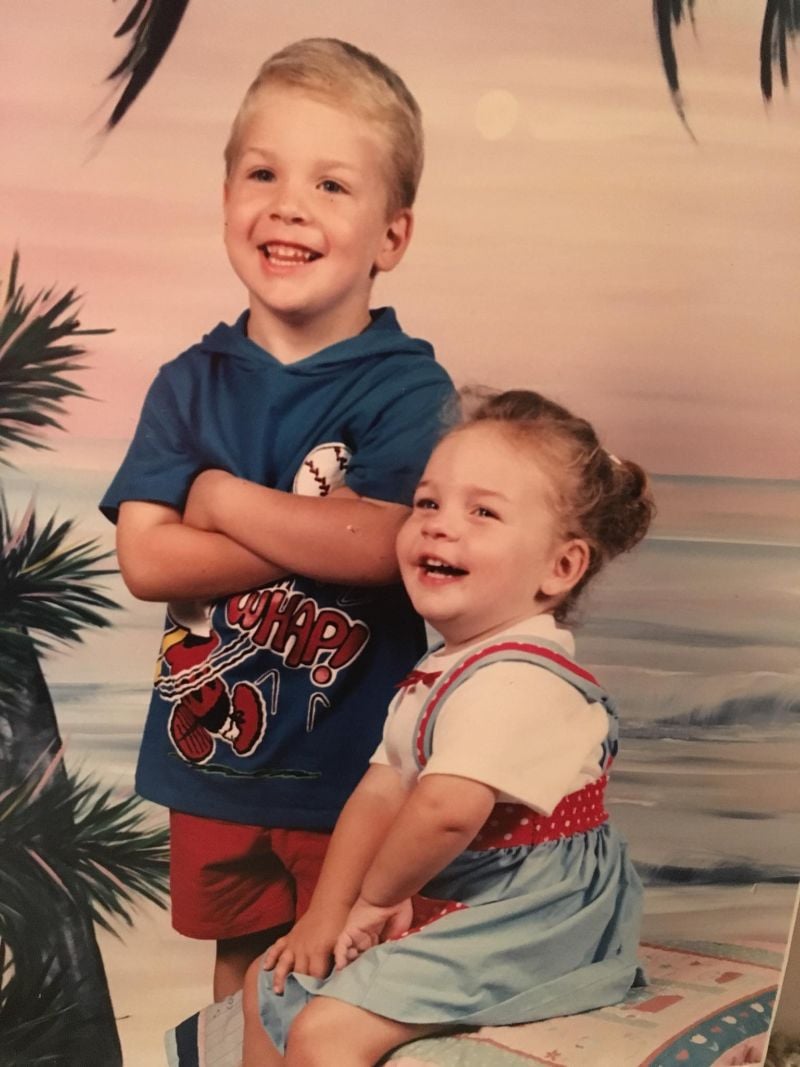 Shortly after graduating from the University of South Florida I joined Bluleadz as a Jr. Inbound Marketing Consultant. Fast-forward 3+ years and 100's of hours of learning later and now I'm a Sr. Inbound Strategist obsessed with helping our clients grow their businesses. I spend my free time enjoying too much coffee while getting better than I was the day before.
Favorites:
Food: Pizza
Hobby: Running
Artist: DMB
TV Show: Game of Thrones
Place: On the trail
Will Polliard
Director of Sales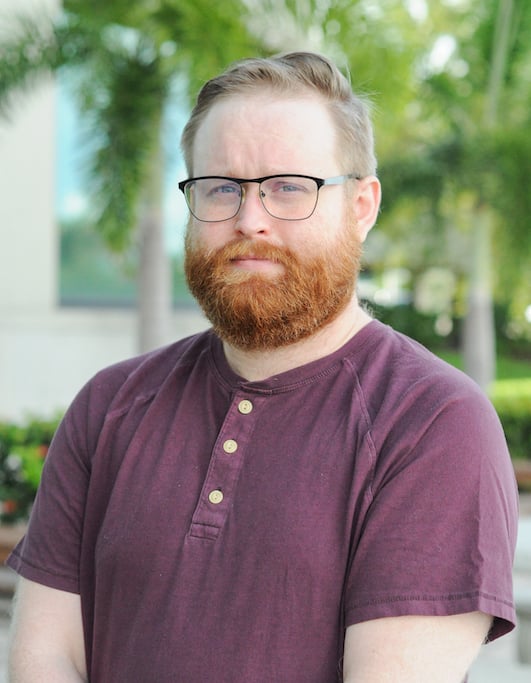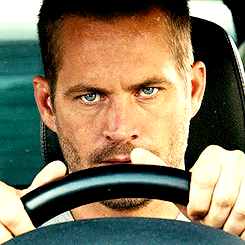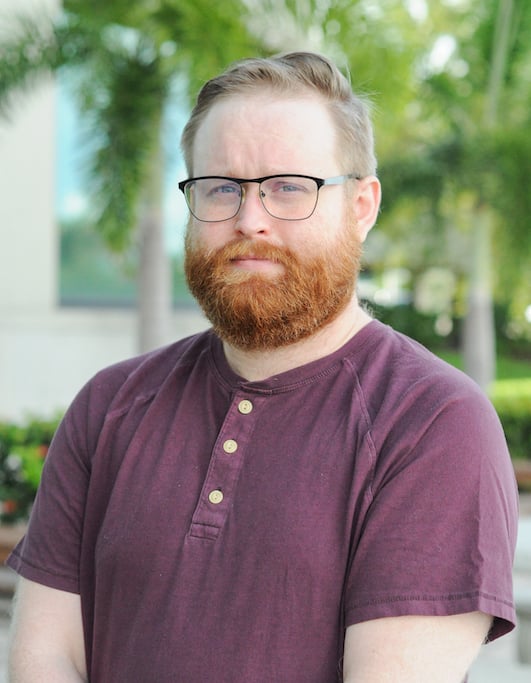 After years of using bad websites, I decided in 2016 to learn how to make great ones! I joined Bluleadz as a developer in 2020 after moving to Tampa from Nashville, TN. In my free time, I'm probably hanging out with my wife & cats, or dreaming up project car builds.
Favorites:
Food: Stuffed Shells
Hobby: Driving
Artist: Run The Jewels
TV Show: Gurren Lagann
Place: Any curvy backroad
Woody Evins
Web Developer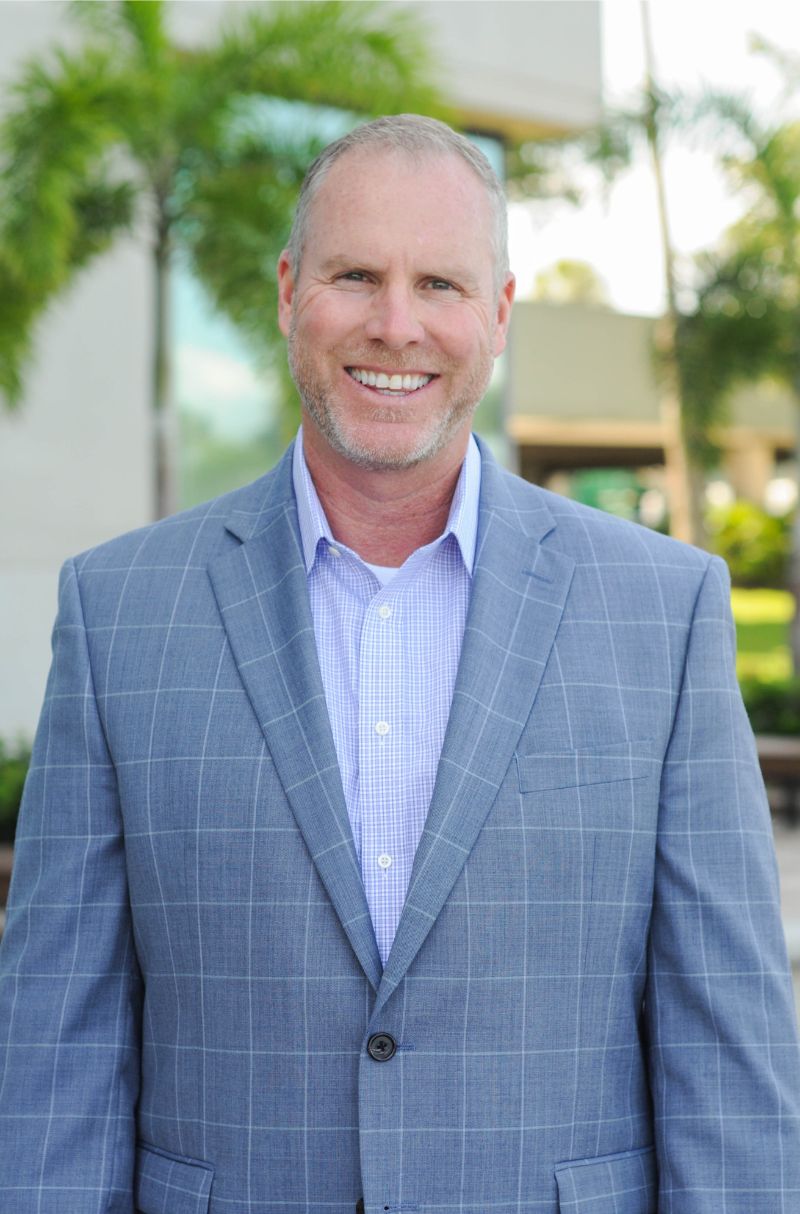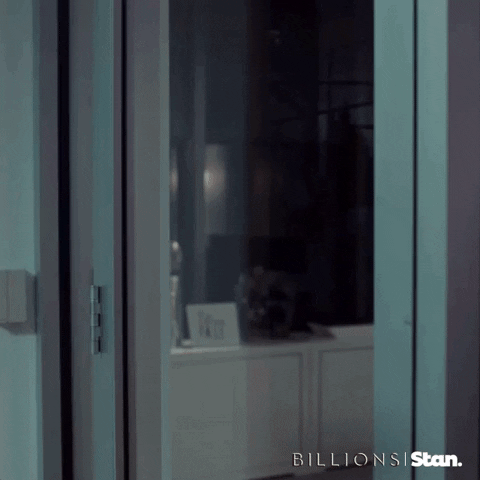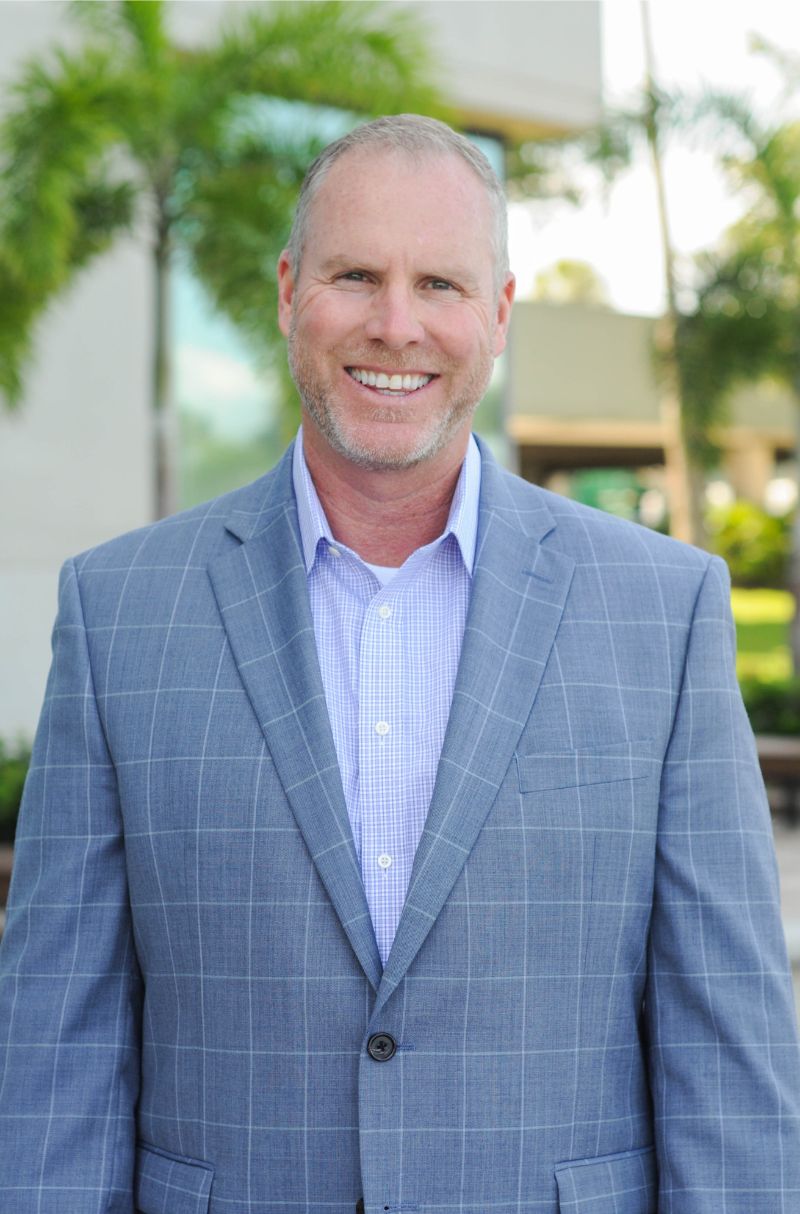 I live and breathe Inbound Marketing. I drank the Kool-aid many years ago and never looked back. I have a passion for helping companies grow their businesses online. I love sales and marketing and getting out on the golf course whenever I can. I'm a huge family man that loves building tree houses, baseball and going to recitals.
Favorites:
Food: Appolo's White Pizza
Hobby: Golf
Artist: Jimmy Buffet
TV Show: Billions
Place: Caribbean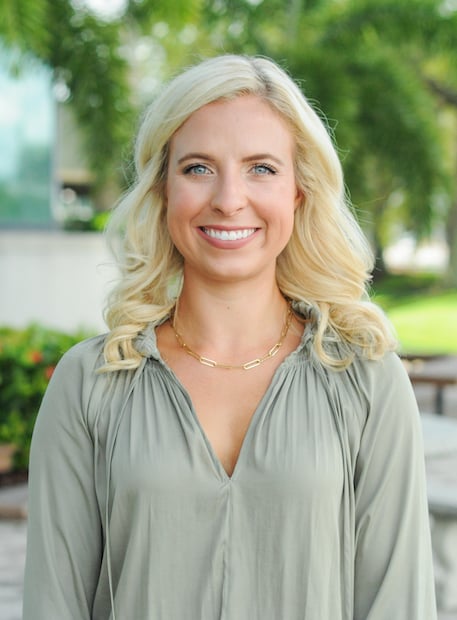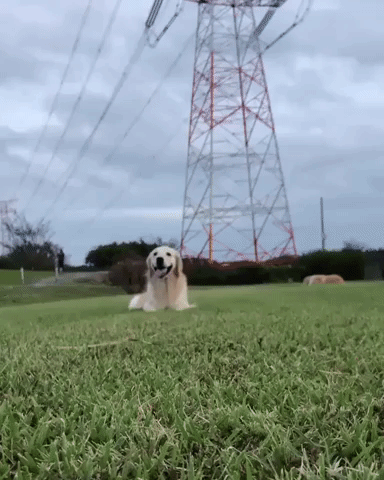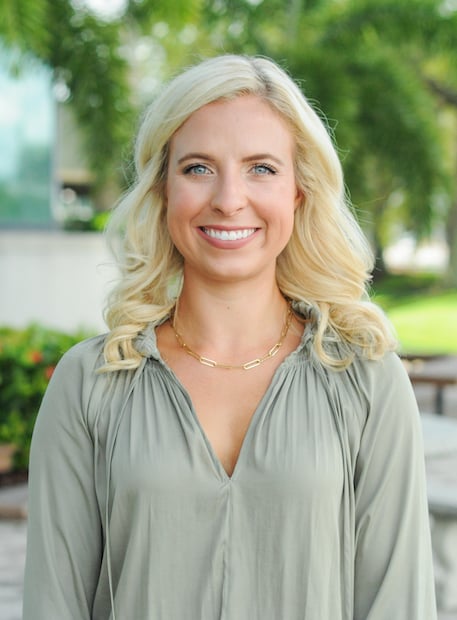 With more than 6 years of digital marketing experience, I love finding creative ways to help clients grow their business. I've managed a variety of accounts in a wide range of industries, including the Baltimore Orioles, Phil Mickelson, The Florida Aquarium, & more. I graduated from UNC Chapel Hill as a Division I athlete & enjoy yoga, DIY projects & golfing in my free time.
Favorites:
Food: Charcuterie Boards
Hobby: Golf
Artist: Bon Iver
TV Show: Fixer Upper
Place: California
Elizabeth Ayers
Account Manager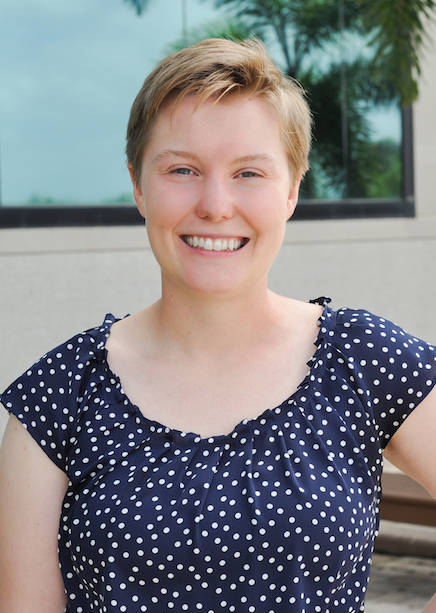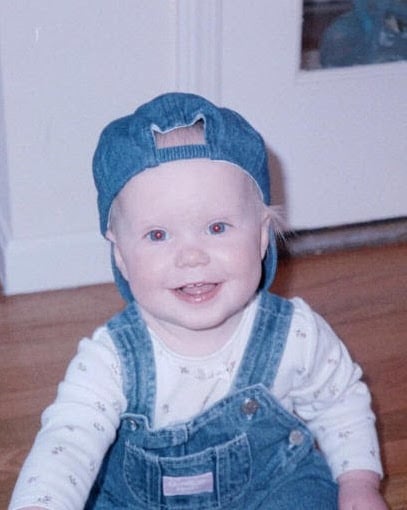 Marketing is all about helping! I am a graduate of Stetson University with a degree in Marketing and Professional Sales, and I started working with BluLeadz in September 2020. I used HubSpot for the first time when I was 16. In my spare time, I enjoy painting, playing guitar, cooking, and hiking.
Favorites:
Food: Avocado
Hobby: Painting
Artist: Interpol
TV Show: Breaking Bad
Place: The Beach
Abby Hockenberry
Marketer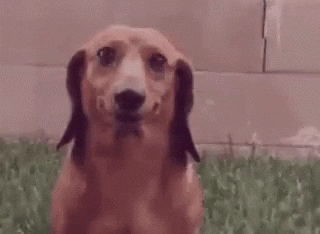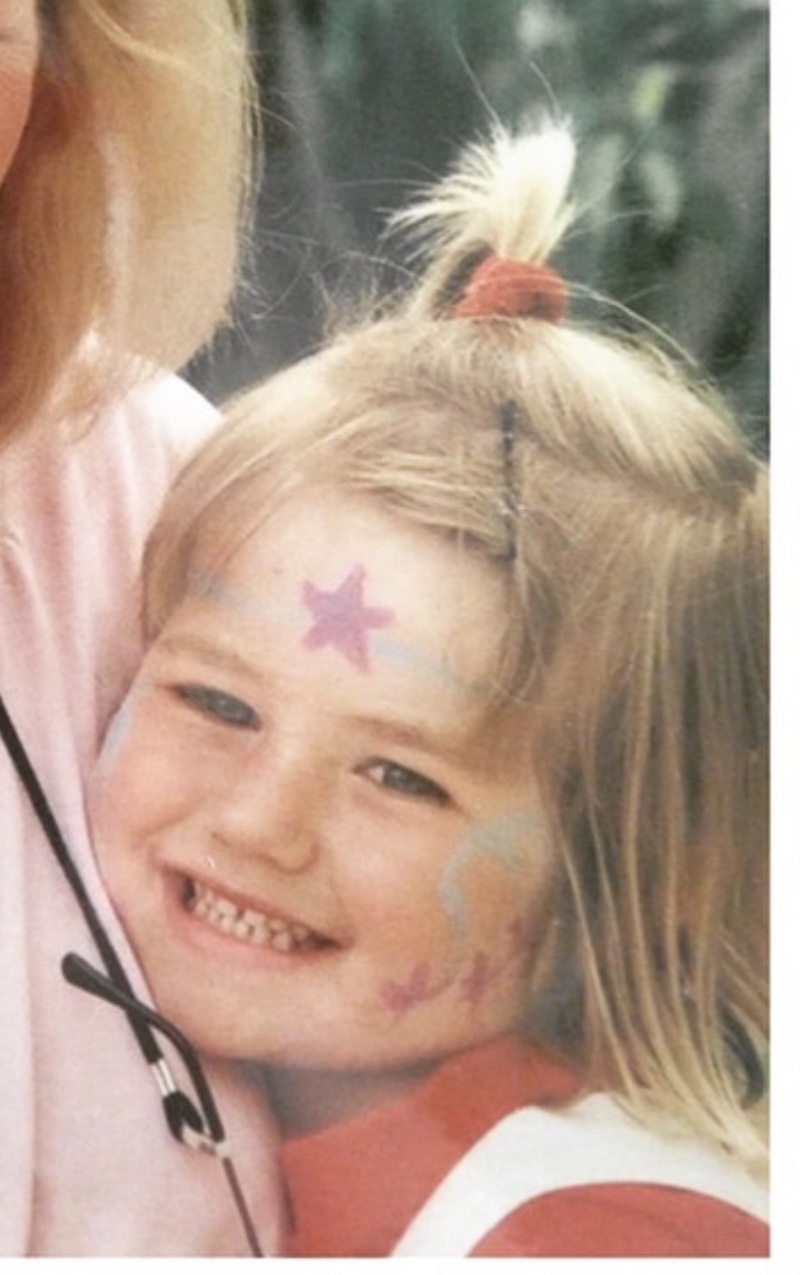 I join Bluleadz with just over a year of marketing experience, graduating from Northern Arizona University in 2018. My previous roles and background have led me to be passionate about all types of marketing, but I am very eager to learn more. I look forward to expanding my knowledge and skillset as a Jr. Account Manager. In my free time, I like to snowboard, play soccer or go to concerts.
Favorites:
Food: Ramen
Hobby: Attending Concerts
Artist: Odesza
TV Show: The Office
Place: Amsterdam
Sara Sprenger
Marketing Specialist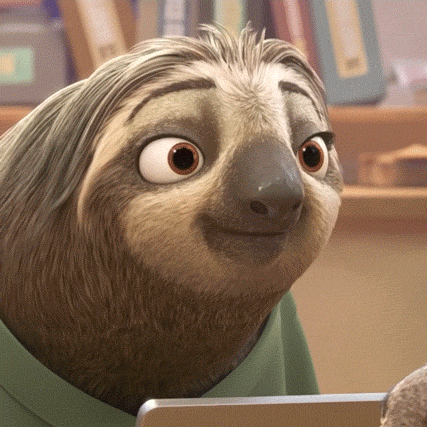 I grew up in Cincinnati, Ohio, and soon later became a Bearcat at the University of Cincinnati. Florida being my favorite place in the world to travel to, I decided to make the move down to Tampa! I am looking forward to implementing what I have learned in my professional and college career thus far into Bluleadz. In my free time I enjoy the beach, reading, and yoga.
Favorites:
Food: Pineapple
Hobby: Yoga
Artist: Lumineers
TV Show: America's Got Talent
Place: Denver, CO
Kayla Tager
Sales Development Representative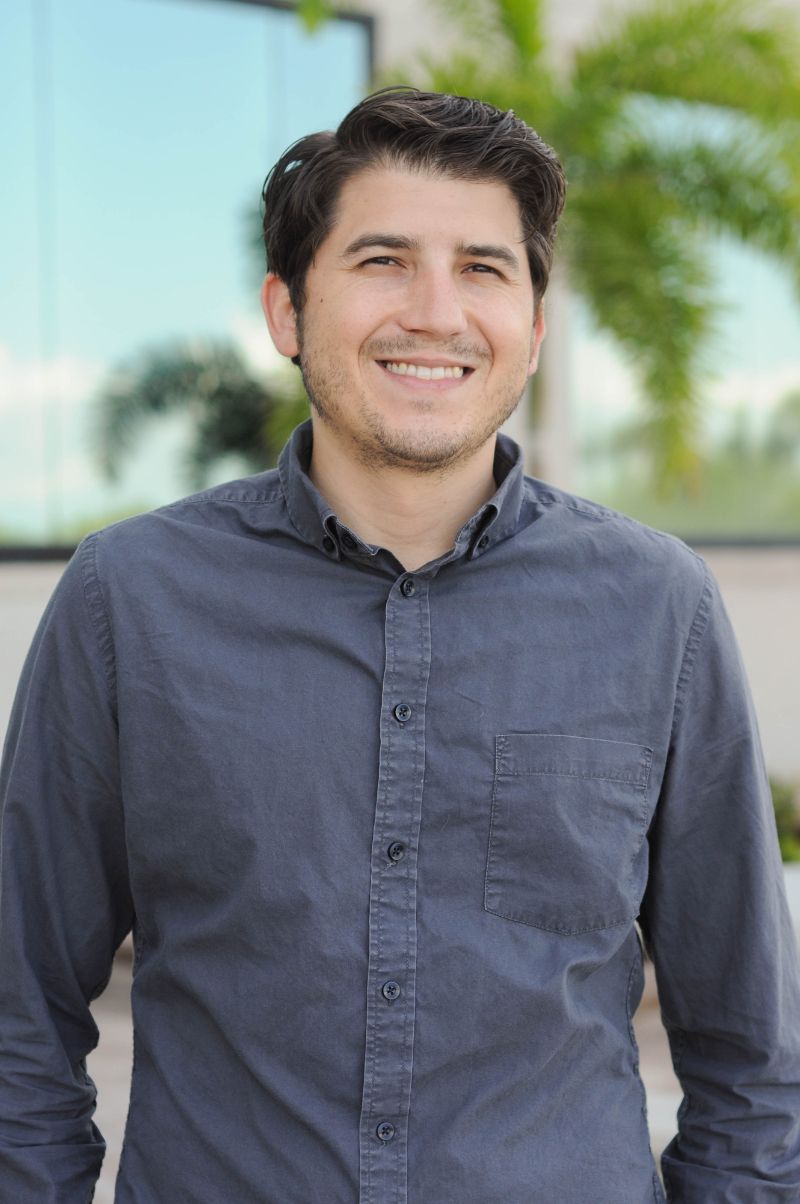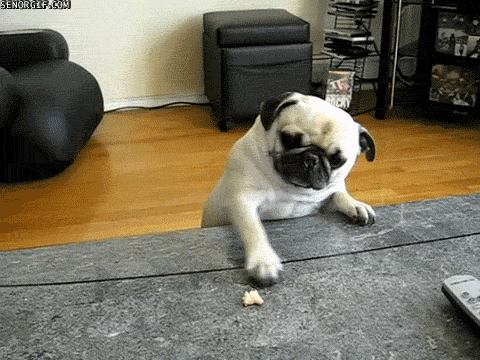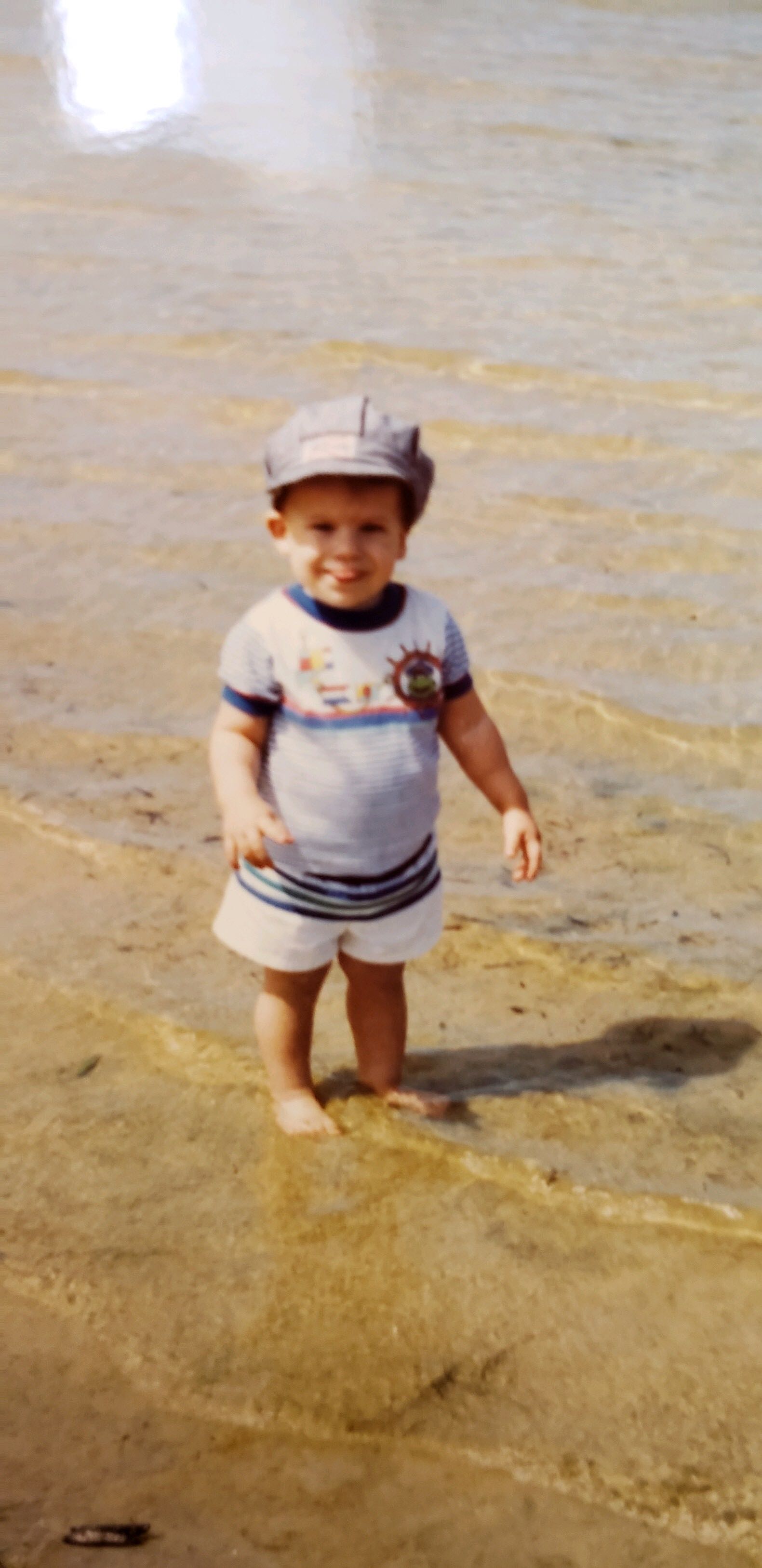 As a Content Marketing Specialist, I'm part of the awesome team building the Bluleadz following. I earned my English degree at University of South Florida, and I've been working in content marketing since 2015. I joined Bluleadz in 2018. Outside the office, I enjoy watching baseball, reading, and outdoor recreation.
Favorites:
Food: Pizza
Hobby: Hammocking
Artist: Kevin Devine
TV Show: Arrested Development
Place: Colorado
Jeff Previte
Content Manager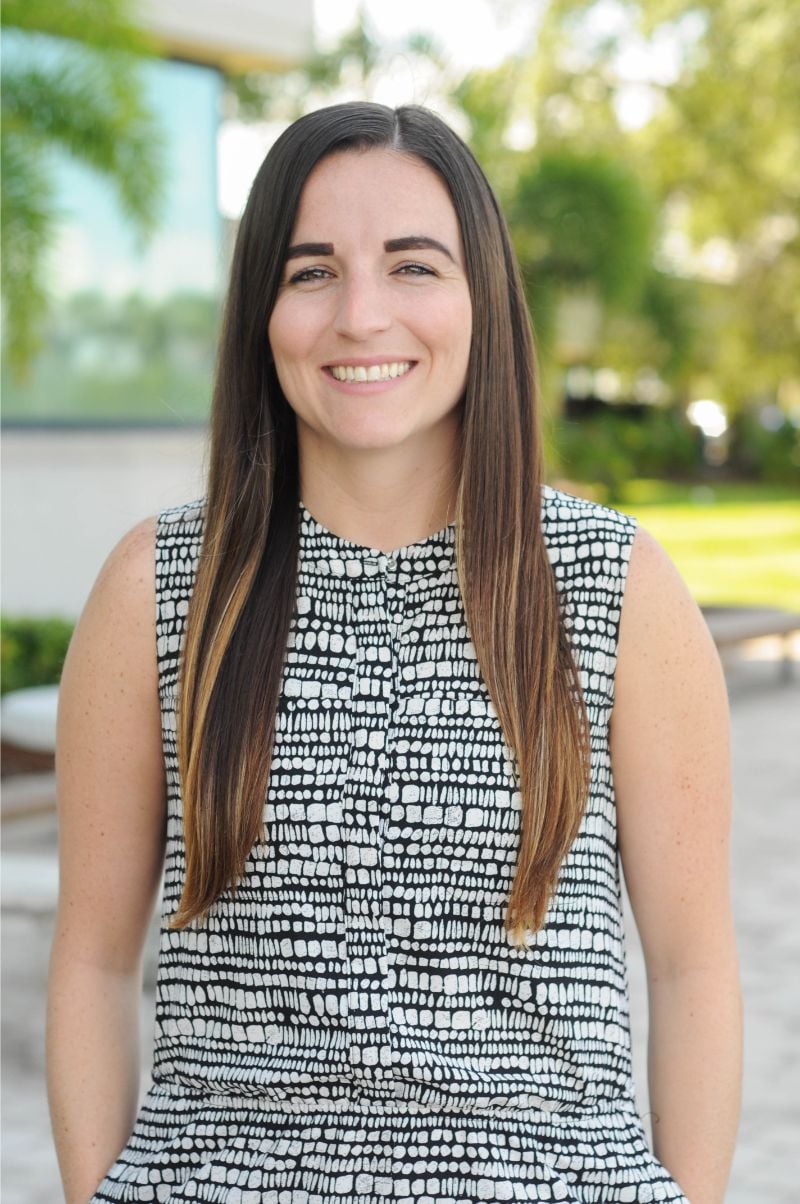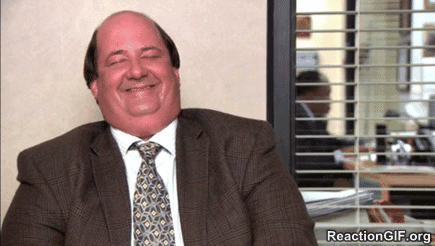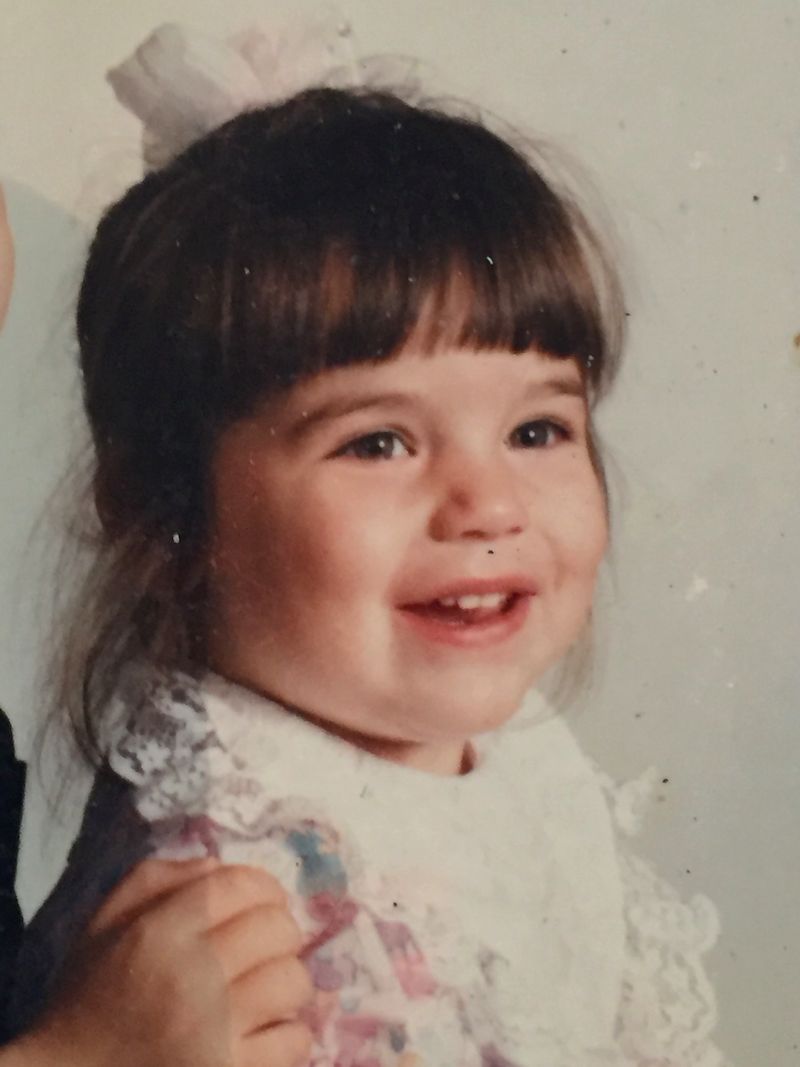 I joined Bluleadz in 2018 as an Inbound Marketing Consultant. My background is diverse in account management, business development and marketing. I love being able to help clients discover what marketing can do for their business. A native from New Hampshire, I now reside in the Tampa Bay area after graduating from the University of South Florida in 2013.
Favorites:
Food: Bacon
Hobby: Sports
Artist: Chris Stapleton
TV Show: The Office
Place: Baxter Lake
Kristin Jordan
Account Manager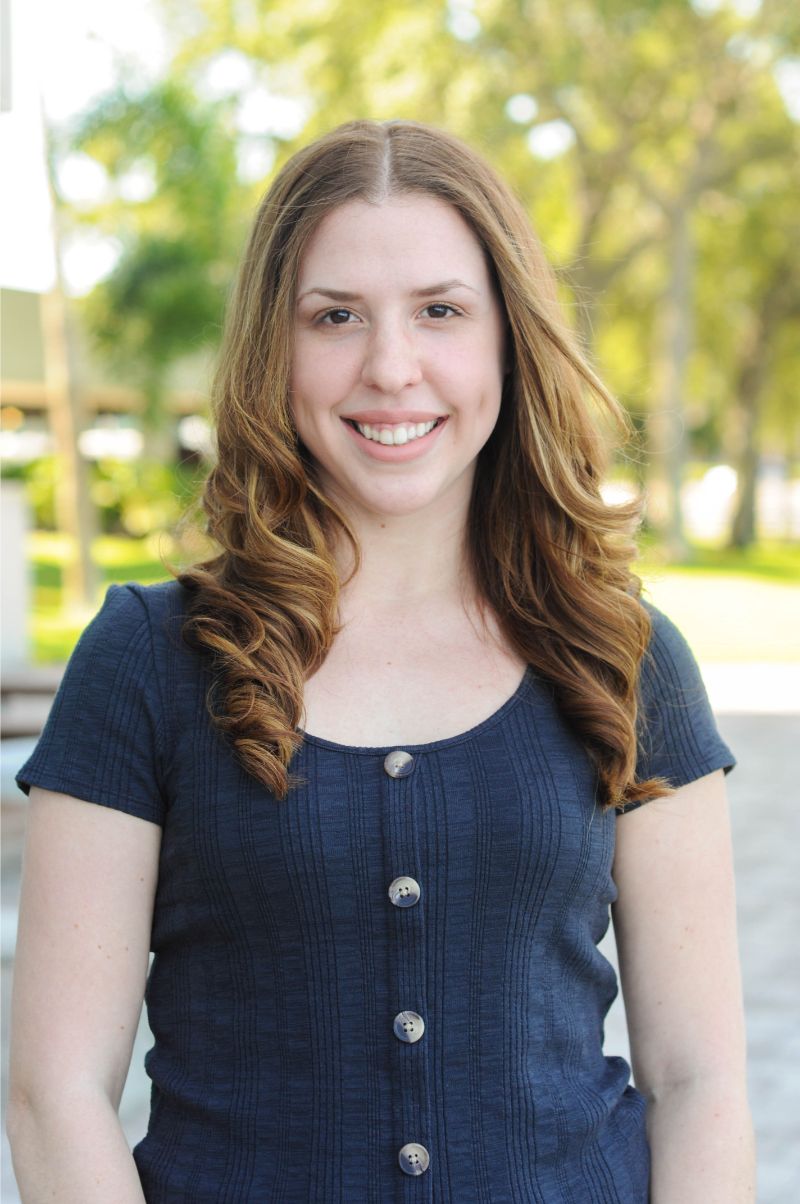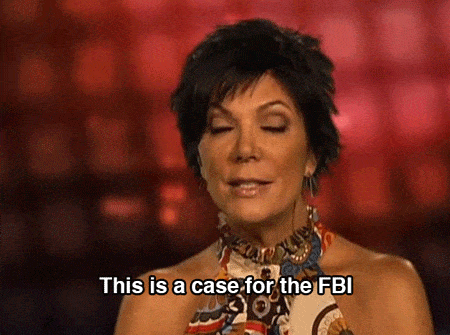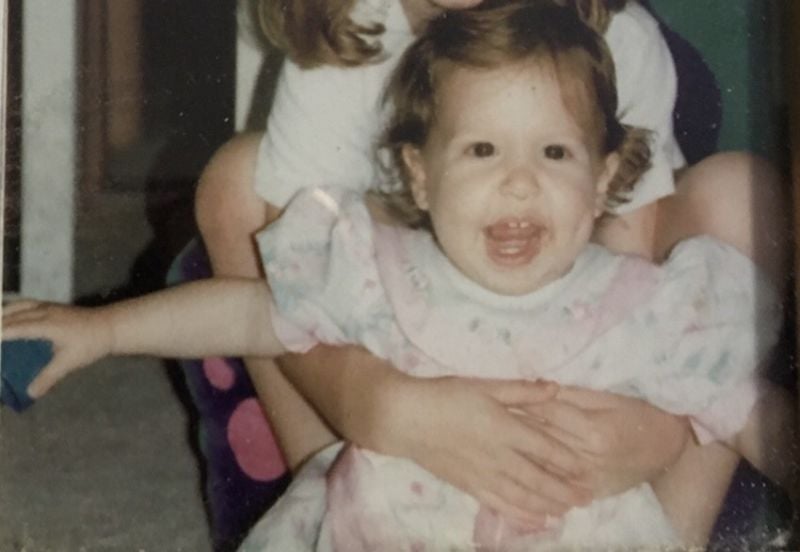 Born and raised in Tampa, I graduated from UT with a Marketing & Economics degree and joined the Bluleadz team in 2019. My passions include branding, content strategy, and cutting-edge digital marketing techniques! When I'm not busy building brands, you can find me with my nose in a good book, playing with my Aussiedoodle pup, or exploring the outdoors.
Favorites:
Food: Tacos
Hobby: Exploring the outdoors with my pup
Artist: Travis Scott
TV Show: Narcos
Place: Colorado
Katherine Wolf
Marketing Specialist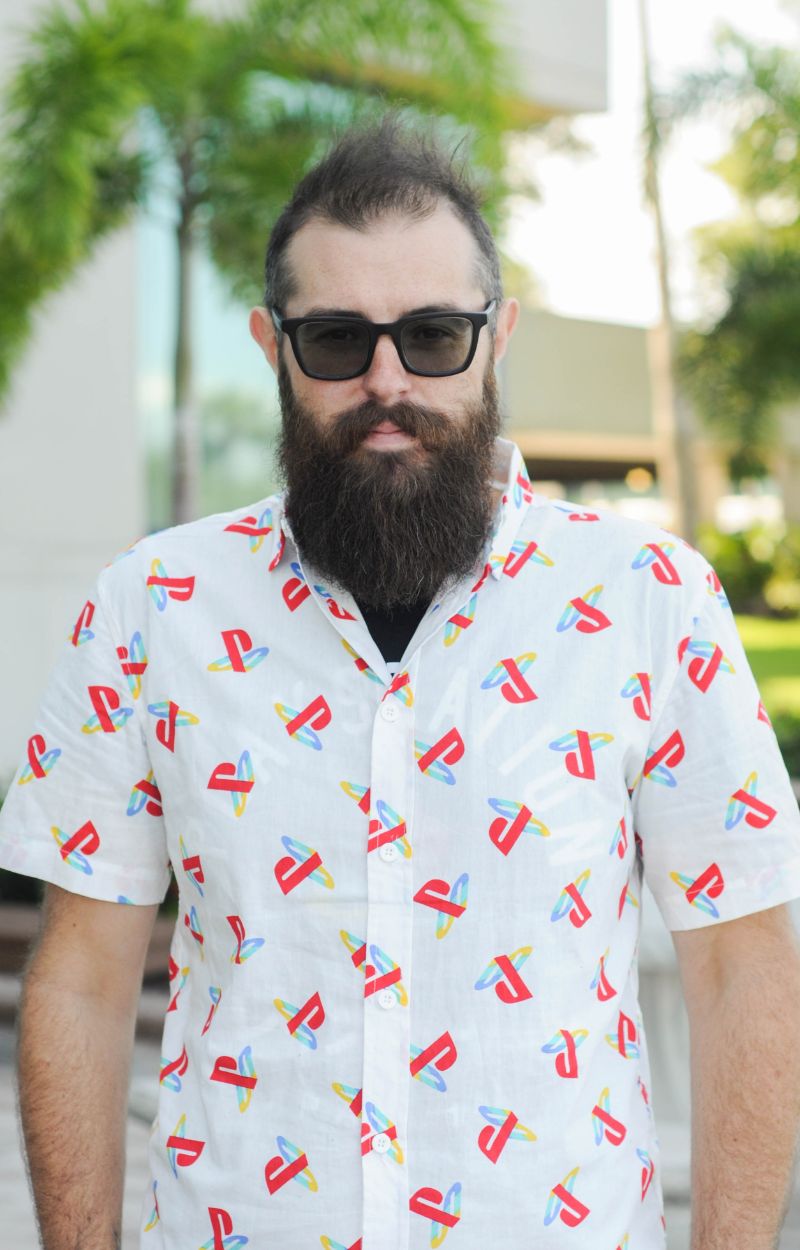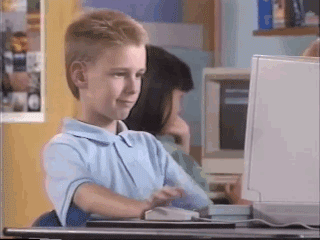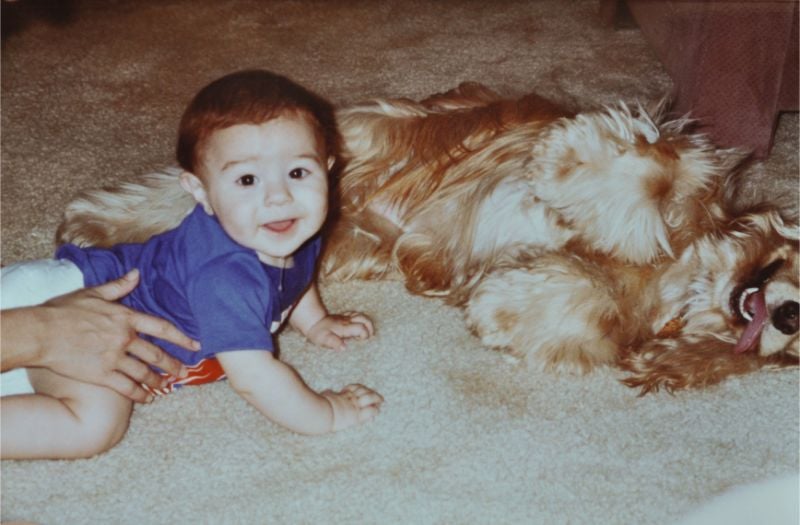 I've been with Bluleadz for going on three years and have been working in the industry for five years. My role is to design and implement awesome interactive experiences. I'm also a dad, gamer, yoyoer, fixed-gear cyclist and all around nerd. I graduated from The Art Institute of Tampa in the summer of 2012 with my BFA in graphic design.
Favorites:
Food: Pierogi
Hobby: Cycling
Artist: Alkaline Trio
TV Show: Home Improvement
Place: Not Florida
Steven Kielbasa
Web Designer & Developer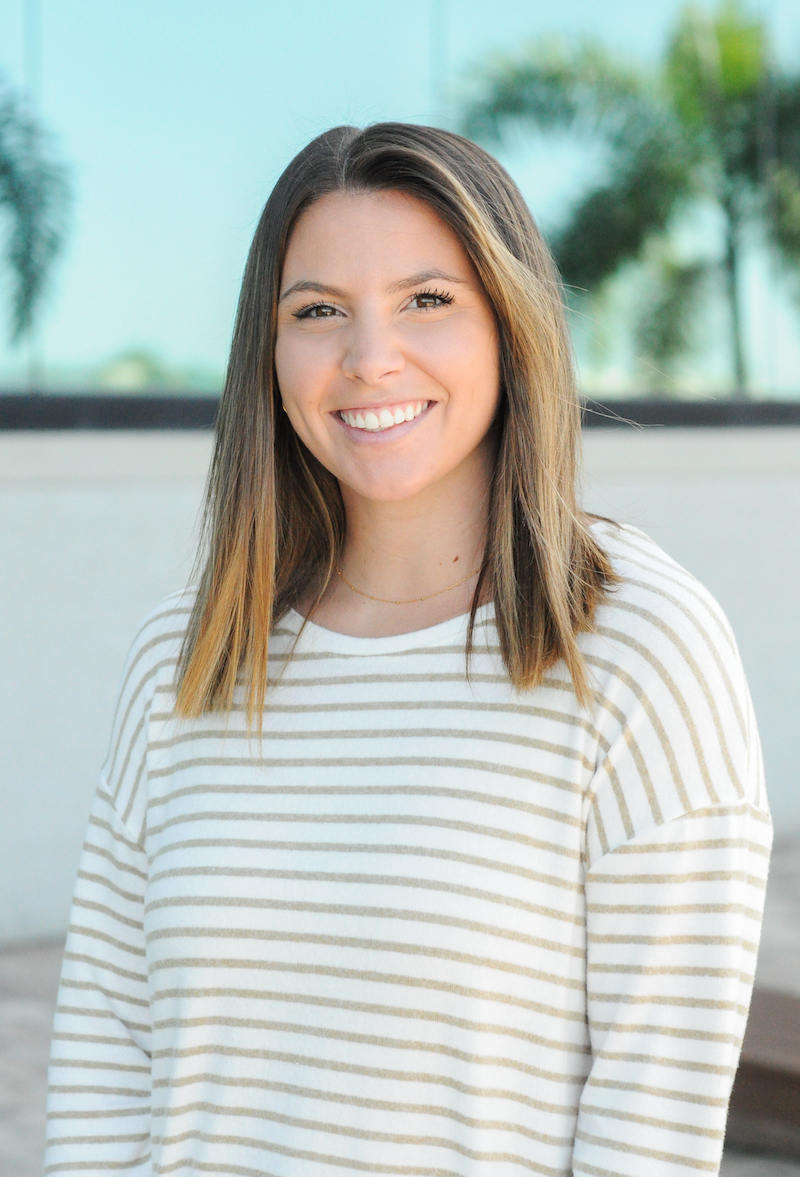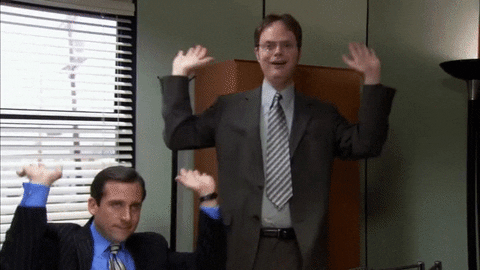 Born & raised in Boston, I moved down to the Sunshine State to attend UF where I graduated with a degree in advertising. I'm excited to use my skills to successfully sell our services by sparking engagement with qualified leads. In my spare time, you'll find me relaxing at the beach, binge-watching Netflix, or snuggling with my pug.
Favorites:
Food: Chips & Guac
Hobby: Traveling
Artist: The Lumineers
TV Show: The Office
Place: Duxbury, MA
Anne Marie McCluskey
Sales Development Representative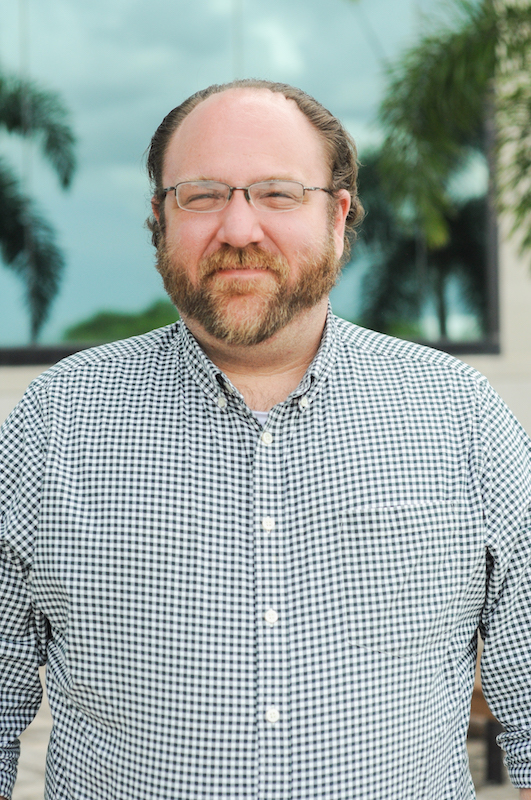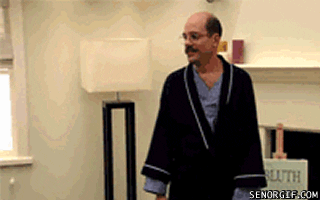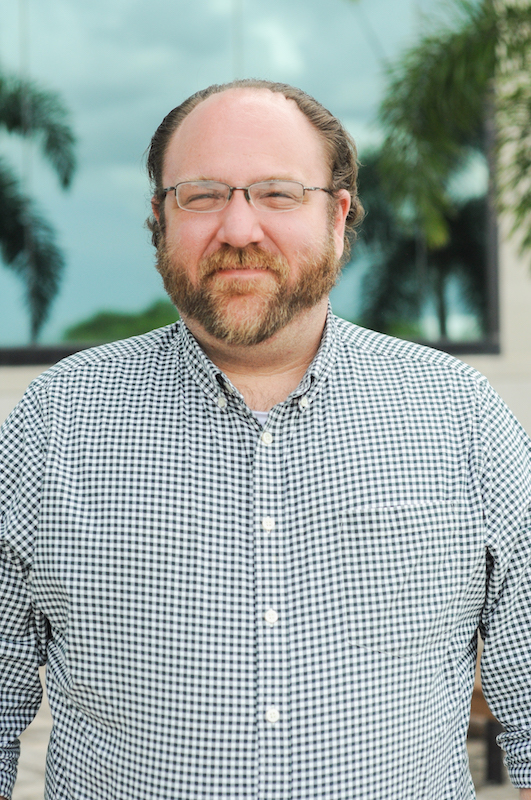 I am here to help. A clever and sincere leader with uniquely diverse qualifications in development as well as marketing that cares exactly what your goals are plus how I can empower you in accomplishing them. Being a part of Bluleadz and in a position to contribute is an honor, so please tell me how I can be of service!
Favorites:
Food: Bison
Hobby: Sports
Artist: Daft Punk
TV Show: 30 Rock
Place: New Orleans
Travis Stringfellow
Sales Development Representative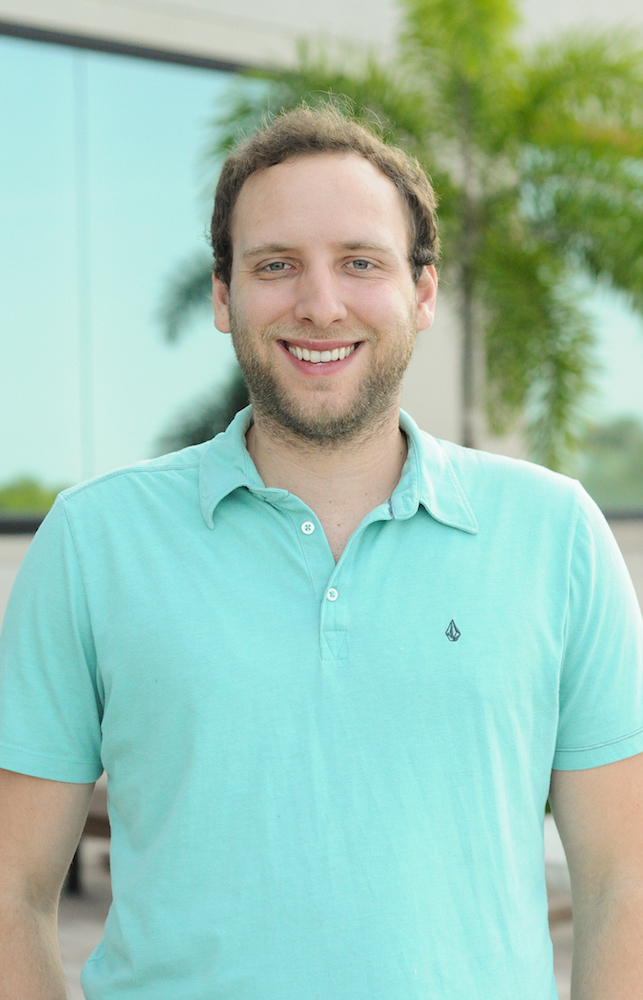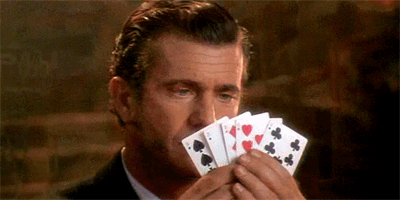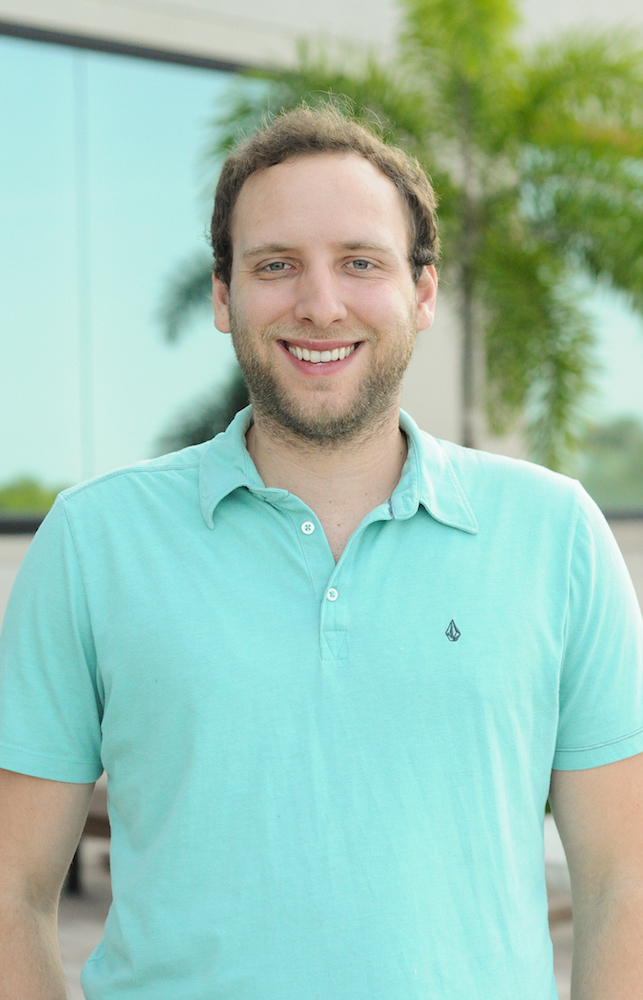 I joined the Bluleadz team about a year ago as a web developer. I have always had a passion for working with computers and always enjoy a good challenge. I am an avid gamer/programmer so between work and play, you will pretty much always find me at my desk. I take great pride in my work, bringing beautiful web designs to life.
Favorites:
Food: Ribeye Steak
Hobby: Any Game
Artist: My Wife
TV Show: Brooklyn 99
Place: Home
Stephen Brown
Web Developer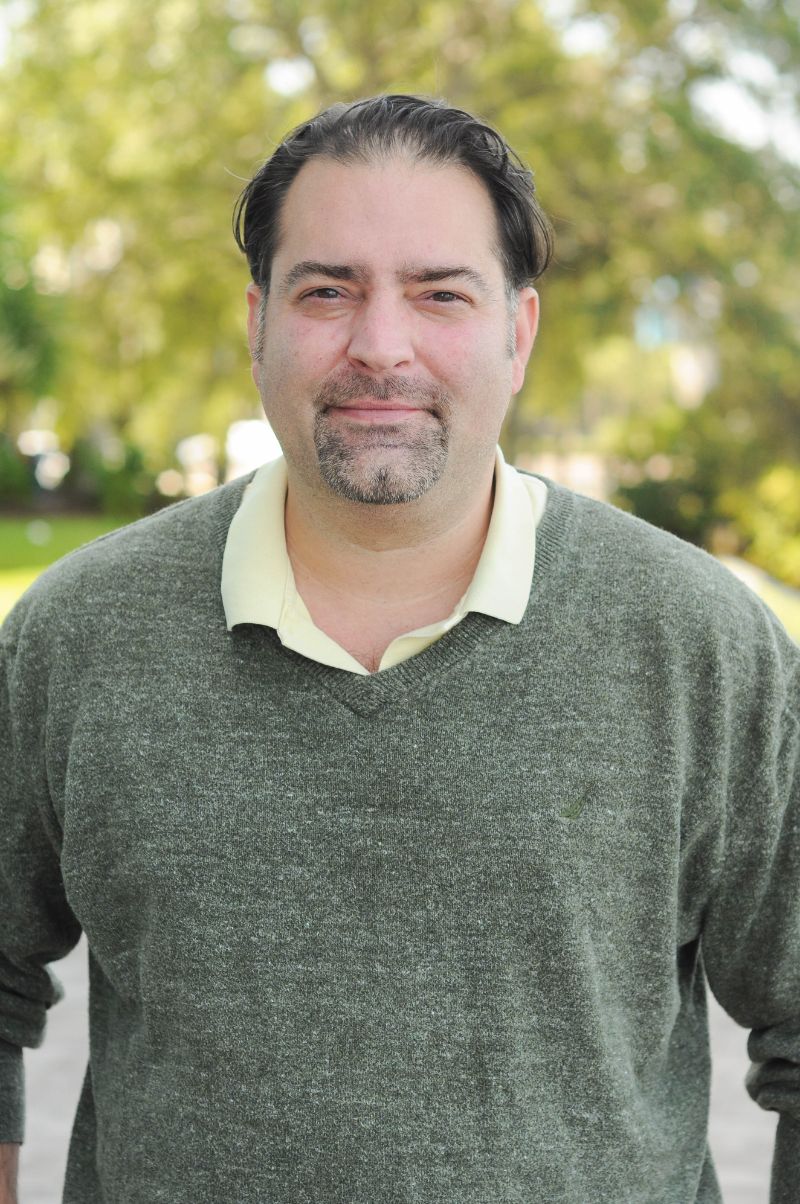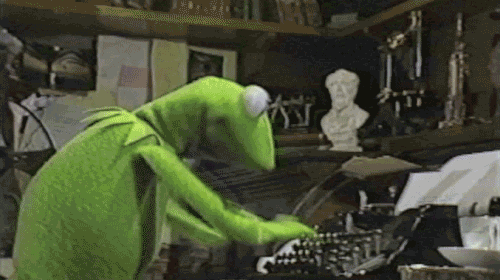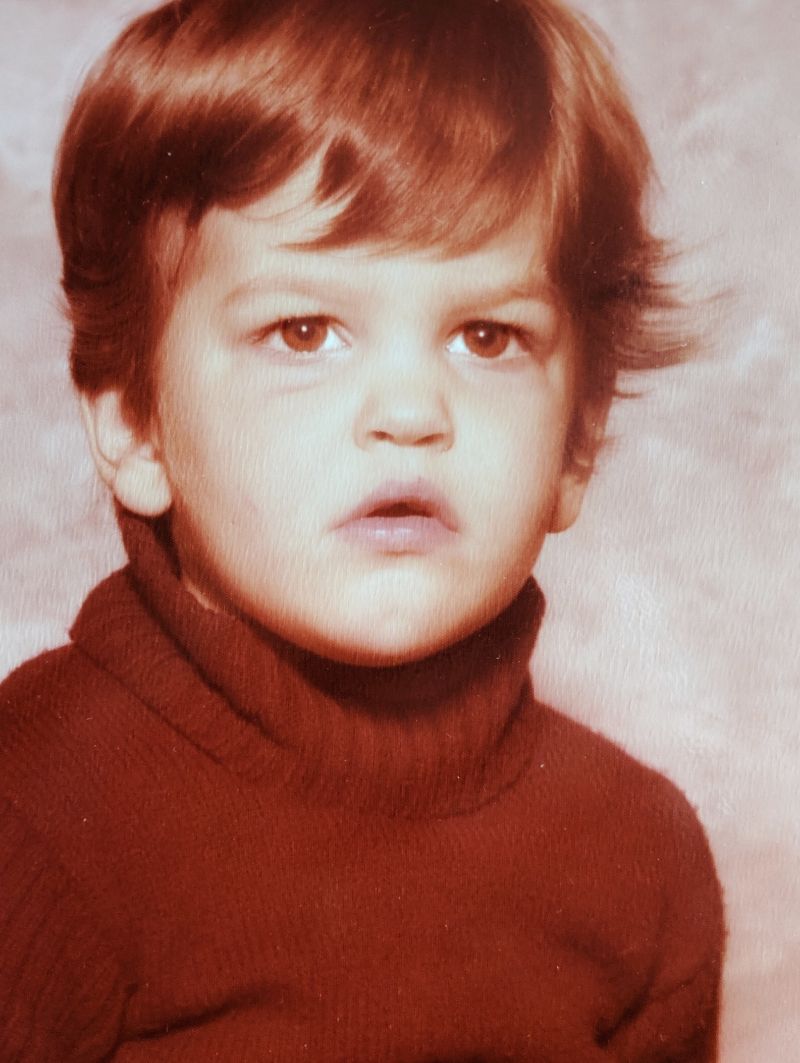 With 20 years of advertising experience, I've written for many brands across all forms of media. Now, crafting engaging content as an inbound marketer is what gets me up in the morning—and keeps me up late. A WMU graduate, I moved to Florida for year-round boating. When not on the water, I'm probably on a plane (28 countries and counting).
Favorites:
Food: Saganaki
Hobby: Boating & Traveling
Artist: Fleetwood Mac
TV Show: The Sopranos
Place: Paris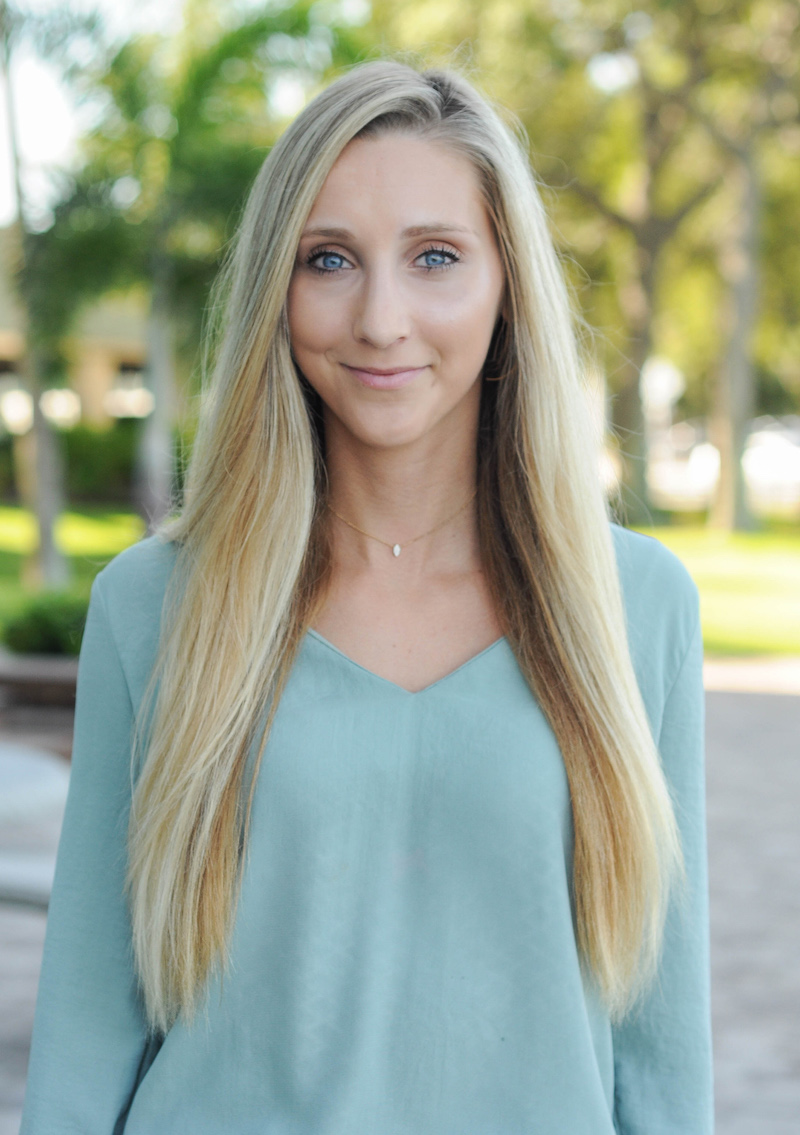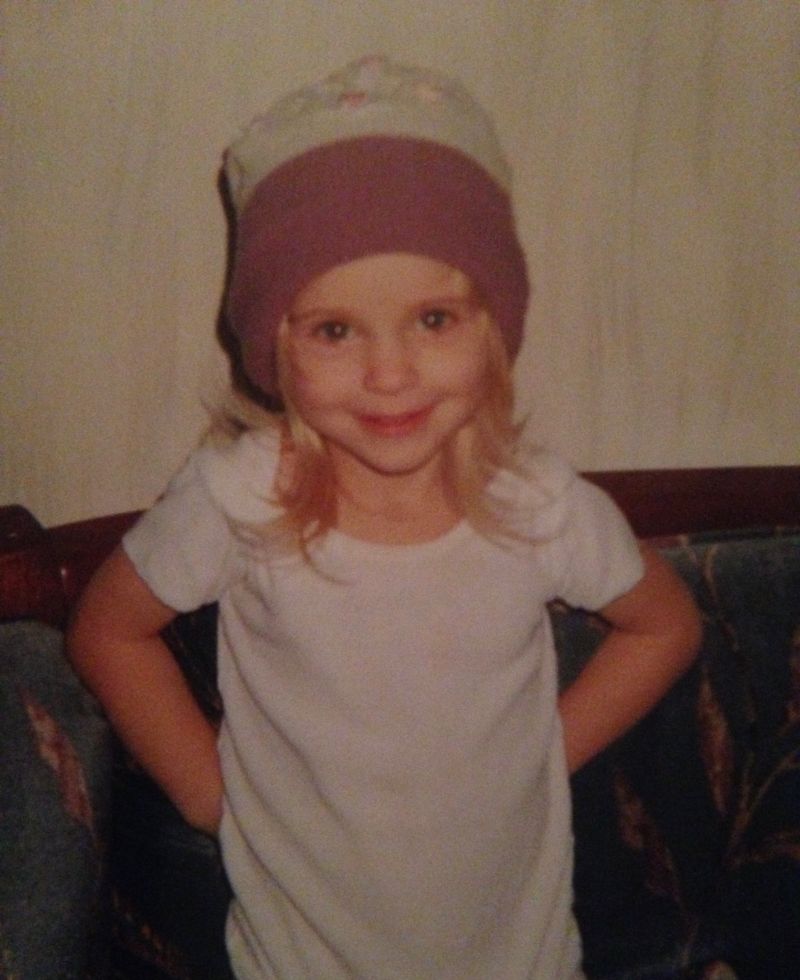 As the token 'young one' of the office, I haven't let this slow down my journey to a Senior Strategist. With the basis of my career at Bluleadz, my dedication has always been capitalizing on a strong online presence. I truly enjoy building client relationships, developing new ideas and putting a plan in place to provide value and grow businesses.
Favorites:
Food: Nachos
Hobby: Beachin'
Artist: Maren Morris
TV Show: New Girl
Place: California
Cassandra Leonard
Strategist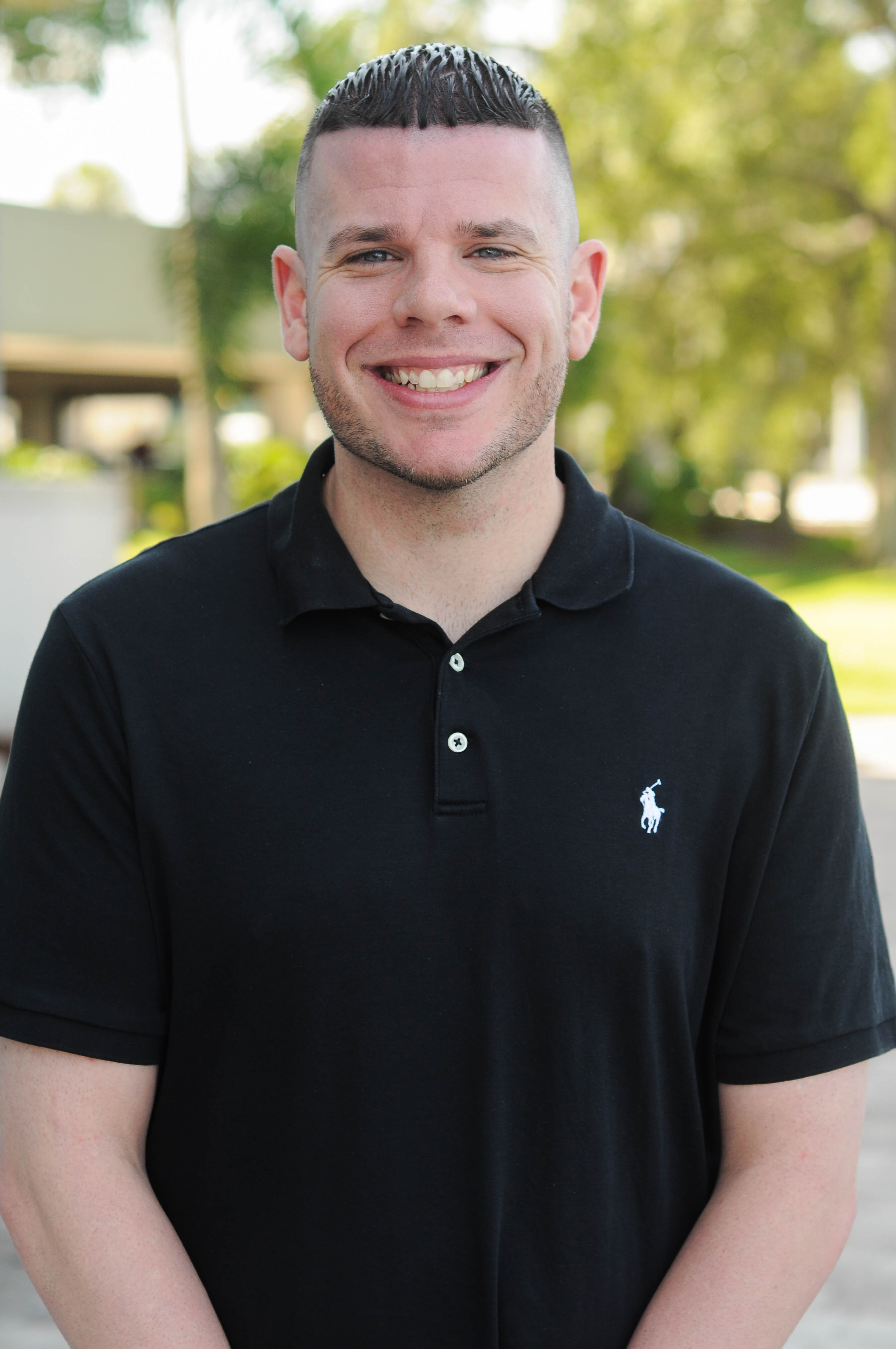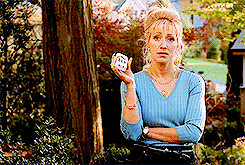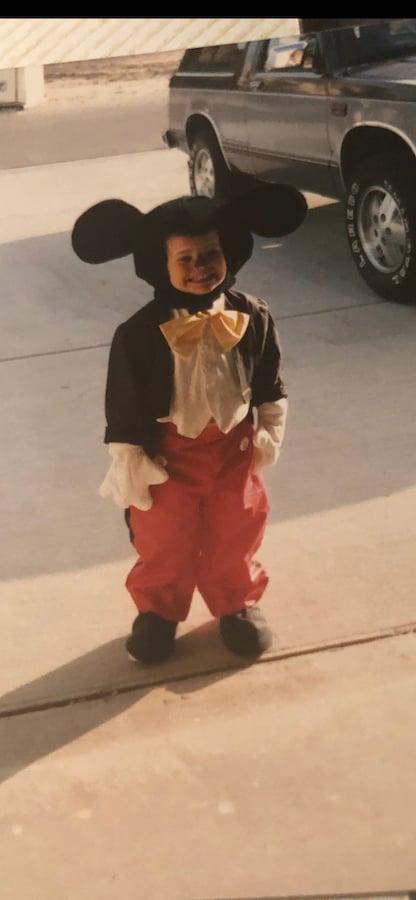 As the Director of Marketing, I'm responsible for attracting and engaging our target market and supplying our sales department with a qualified pipeline that will fuel the growth of our agency. Marketing minded with a bunch of crazy ideas... that sometimes work.
Favorites:
Food: Pizza
Hobby: Racquetball
Artist: Billy Joel
TV Show: Seinfeld
Place: NYC
Rob Steffens
Director of Marketing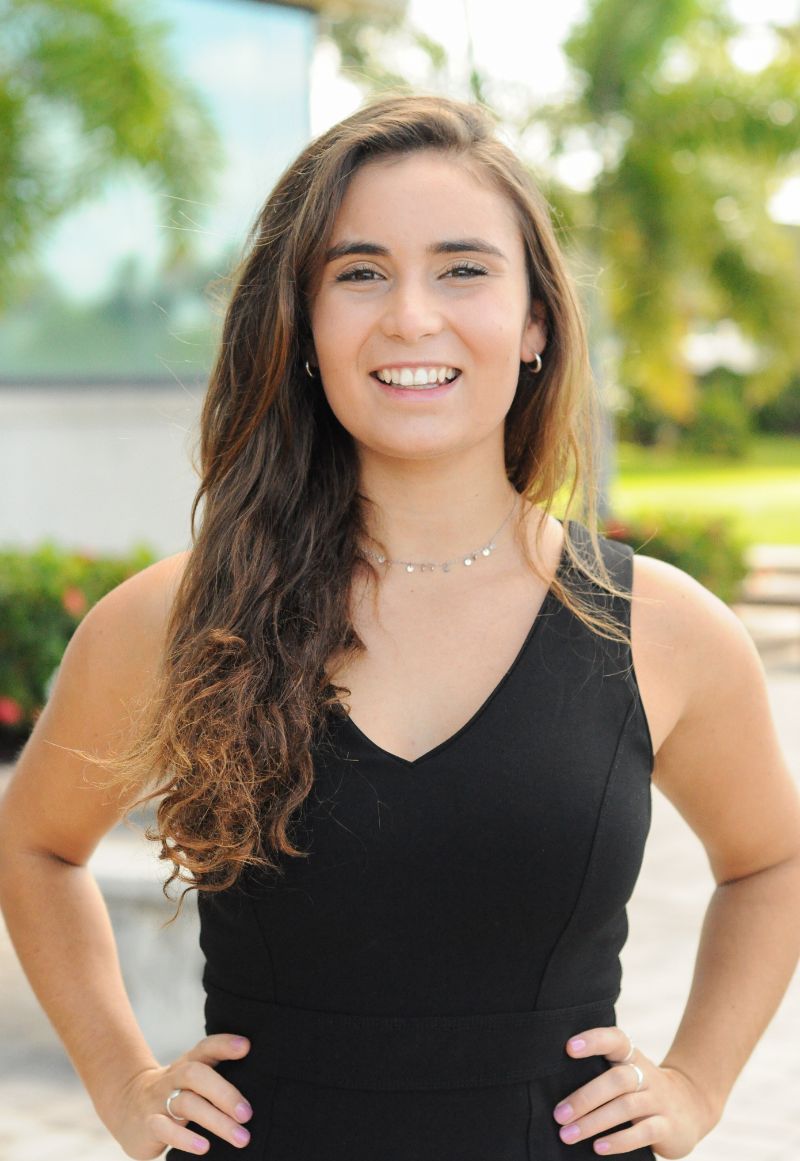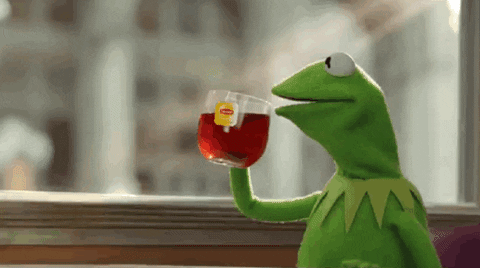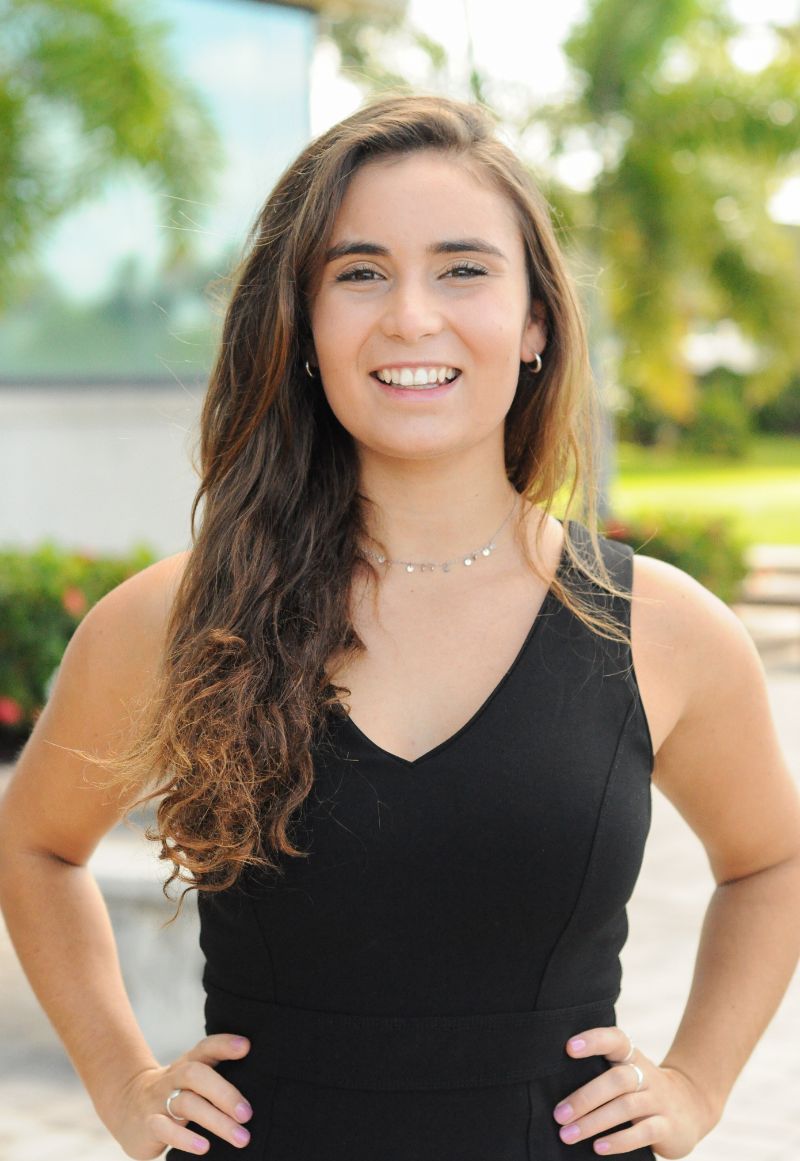 Born and bred in Boston, I left the cold behind and migrated to Florida where I graduated from Stetson University with a degree in history and journalism. I'm passionate about the ability of words being able to reach and influence people from a variety of backgrounds. If I'm not at the beach, I'm probably on a spontaneous adventure with friends and always with a coffee in hand.
Favorites:
Food: Sushi
Hobby: Drinking Coffee
Artist: Louis the Child
TV Show: Succession
Place: Boston (in Summer)
Shaylen Vitale
Copywriter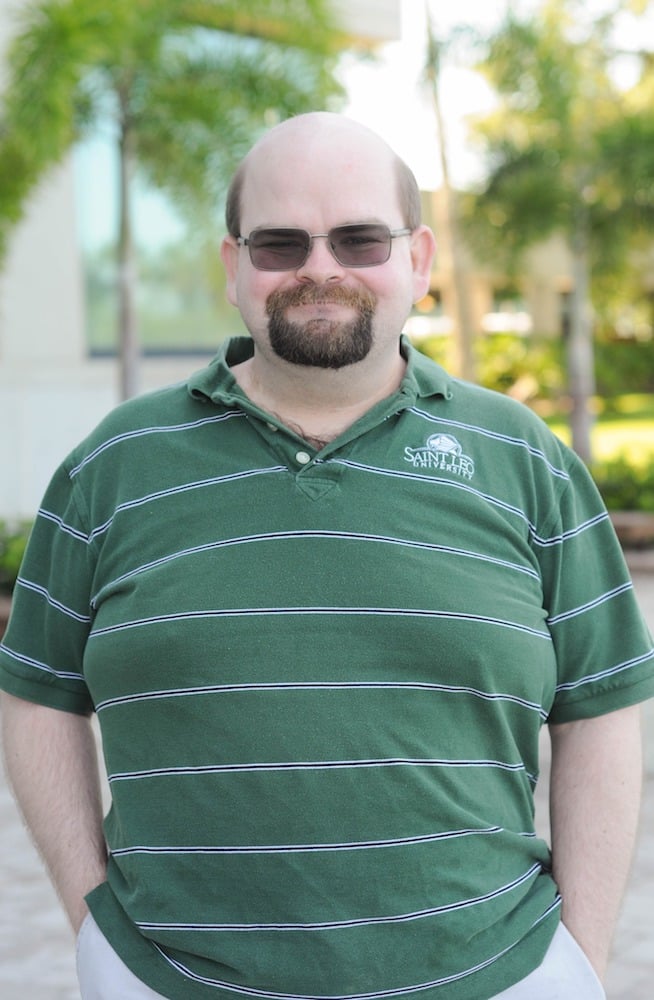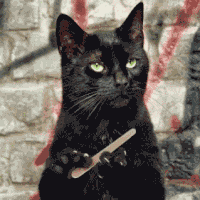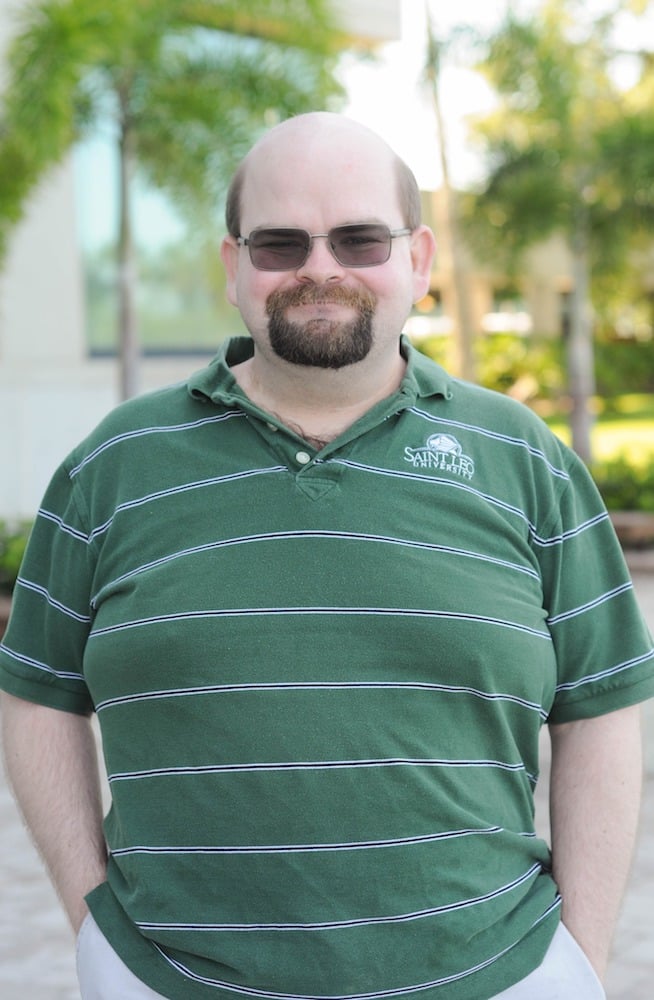 Content creator extraodinaire for Bluleadz. I have been with the company since 2013 and have worked with clients in numerous industries to create valuable and informative content that attracts leads organically. On my days off, I like indulging in my tabletop gaming and model-building hobbies.
Favorites:
Food: Lasagna
Hobby: Model Kits
Artist: Billy Joel
TV Show: Babylon 5
Place: Bed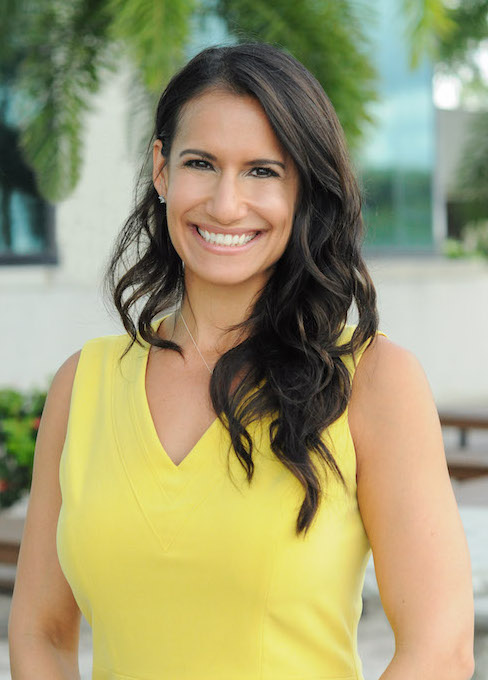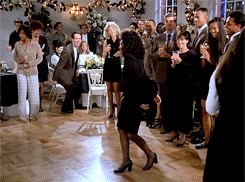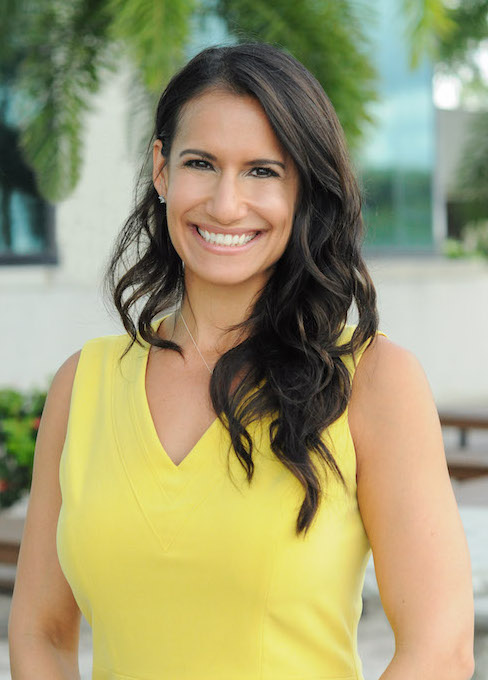 With over 10 years of marketing experience, I have done everything from content creation to high-level campaign deployment. As a Strategist for Bluleadz, I identify the optimal path to elevate the business of each unique client. I am passionate about inbound strategy, live by checklists, and love reporting transformative results to my clients.
Favorites:
Food: Pickles
Hobby: Yoga
Artist: Bob Dylan
TV Show: Homeland
Place: North Carolina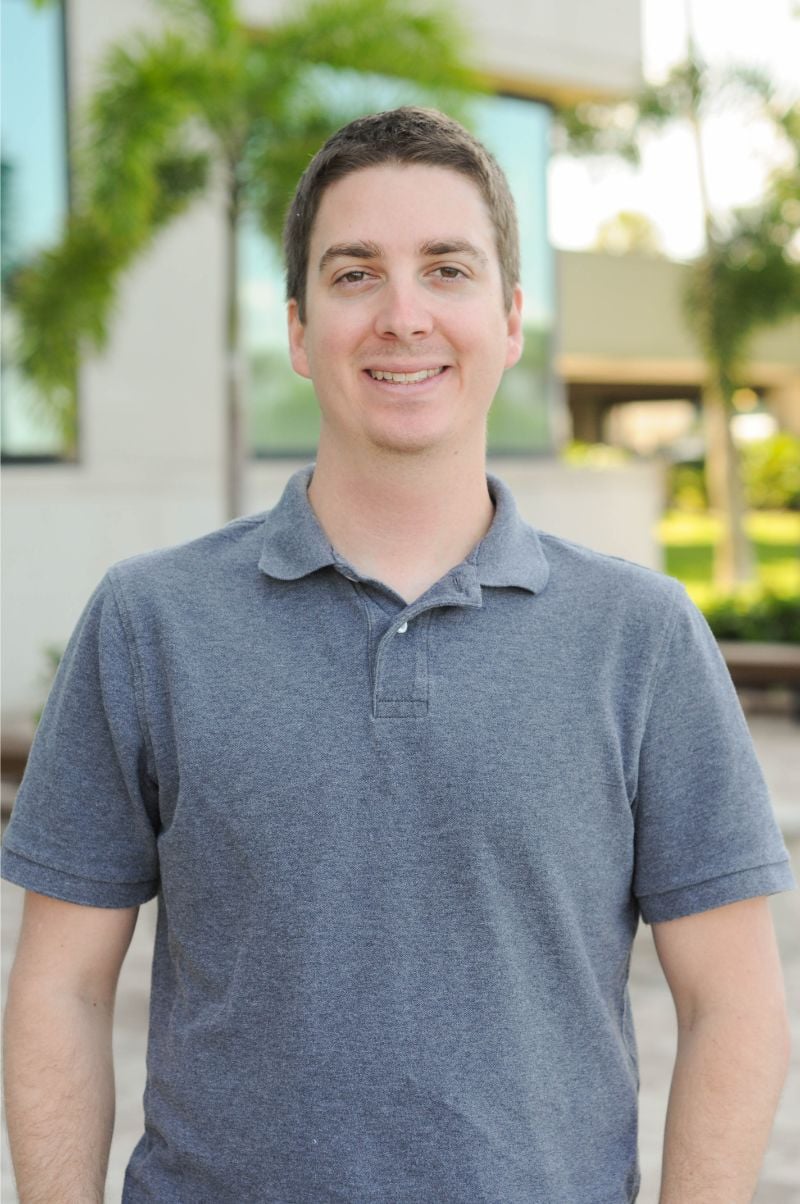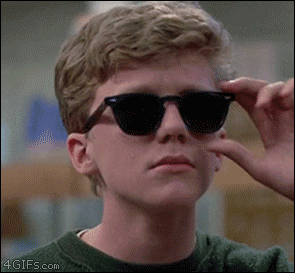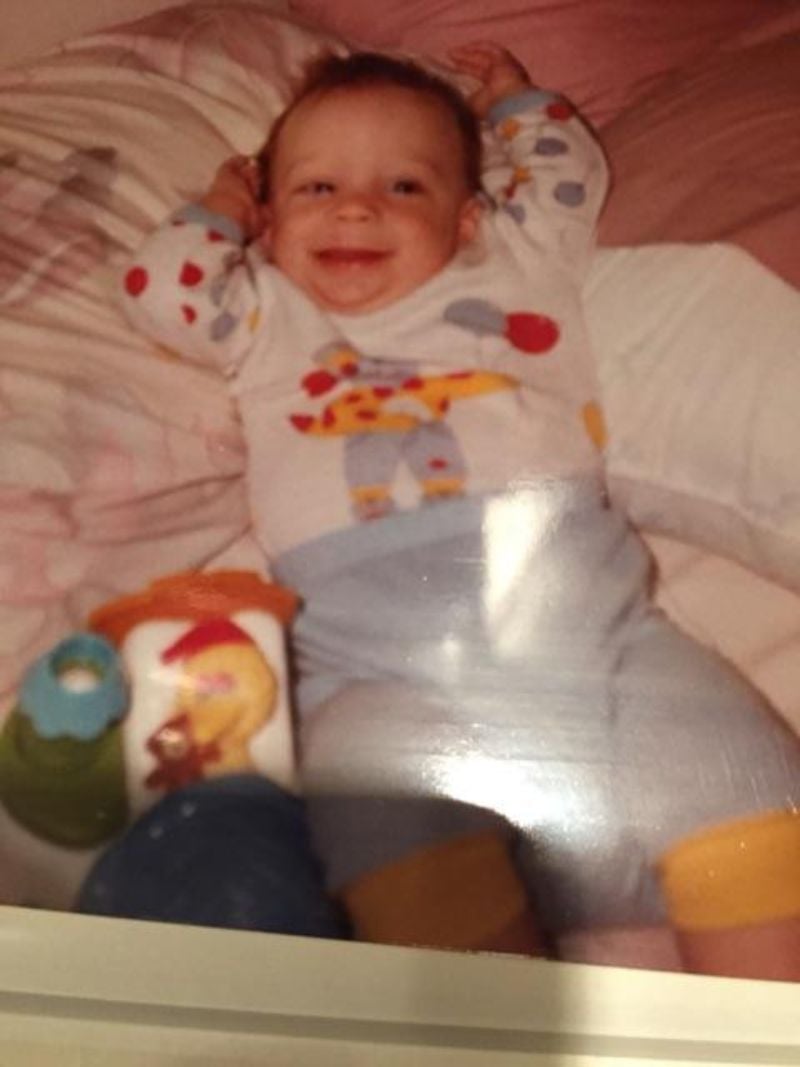 As a PPC Specialist, I'm part of the amazing team building the Bluleadz following. I graduated from USF in 2016 with my Advertising degree, and I've been working in the PPC space ever since. Outside of the office, I enjoy many things including baseball (Go Braves), video games, cars, and the beach.
Favorites:
Food: Chicken Alfredo
Hobby: Cars
Artist: Linkin Park
TV Show: Rick And Morty
Place: Nags Head, NC
Corey Lapp
PPC Specialist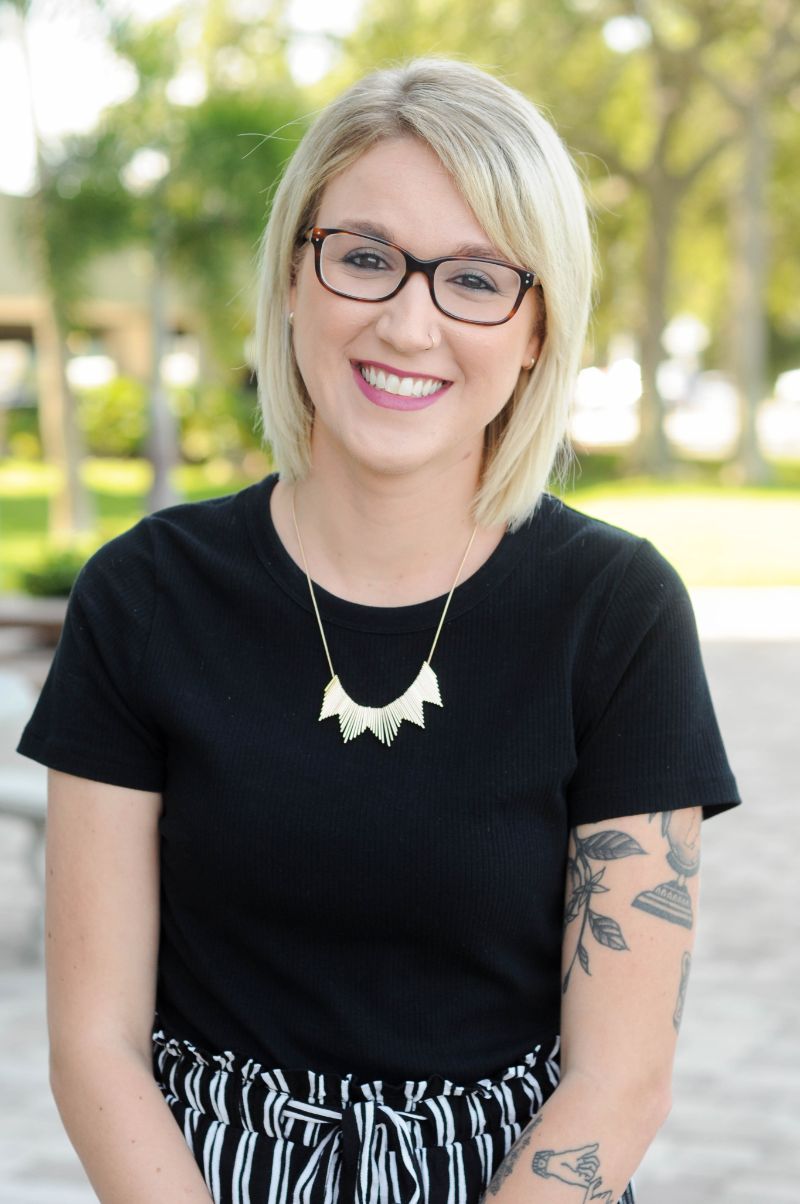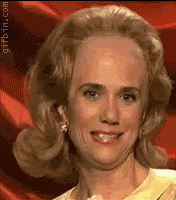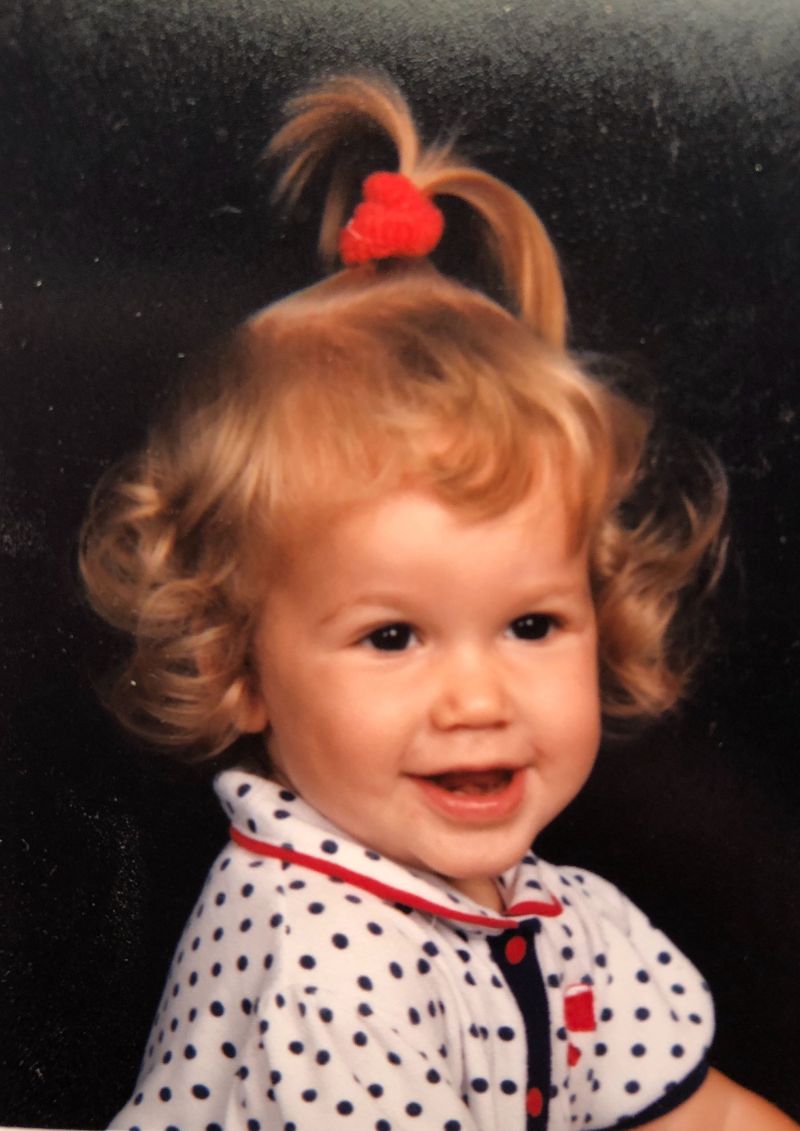 My passion for graphic design began in high school yearbook class over a decade ago. I have experience designing for inbound, traditional, and nonprofit marketing. I earned my Bachelor's Degree in Mass Communication from Southeastern University. In my spare time I enjoy spending time with friends & family, traveling, & being outdoors.
Favorites:
Food: Tacos
Hobby: Traveling
Artist: Bon Iver
TV Show: New Girl
Place: California
Brittany McMillen
Graphic Designer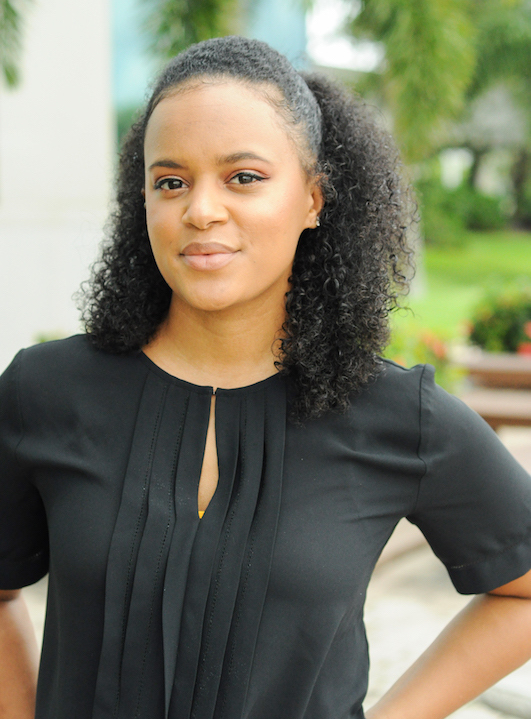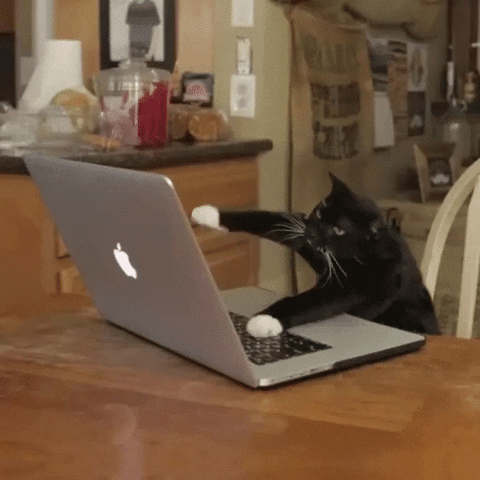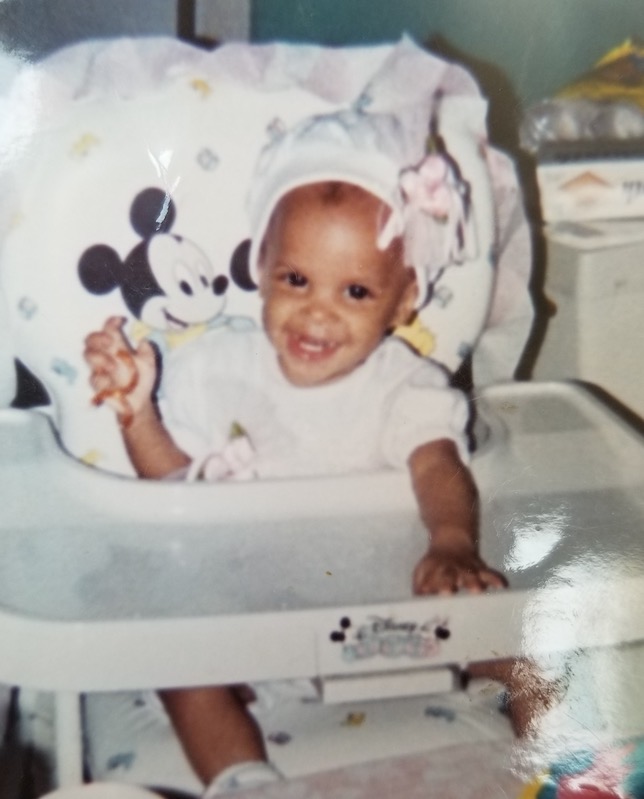 I moved from California to Tampa to jumpstart my career in 2018. I finished my degree in English and Creative Writing in 2019 and immediately started my new adventure as a copywriter. When I'm not writing great content for Bluleadz, I am buying houseplants that I have no more space for, reading, or enjoying the sunshine.
Favorites:
Food: Street tacos
Hobby: Hiking
Artist: Panic at the Disco
TV Show: One Tree Hill
Place: Lake Tahoe, CA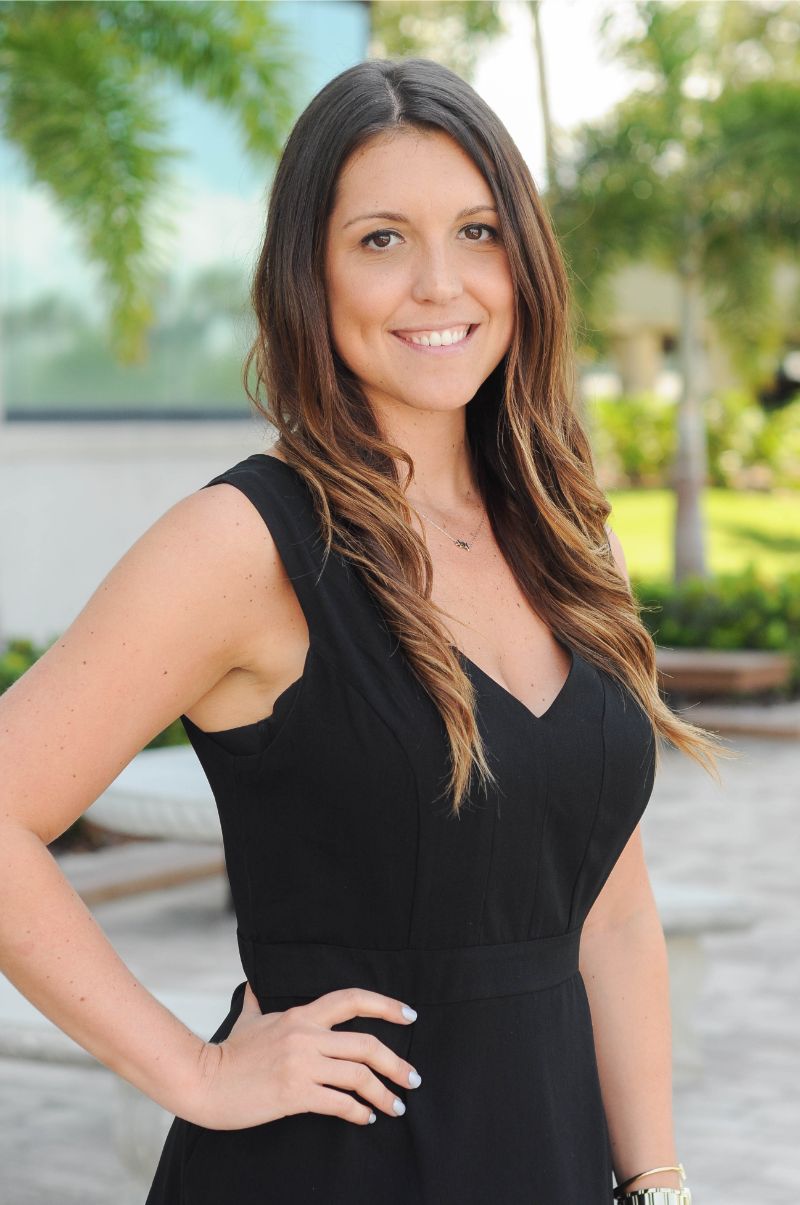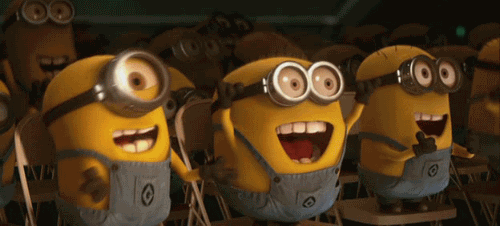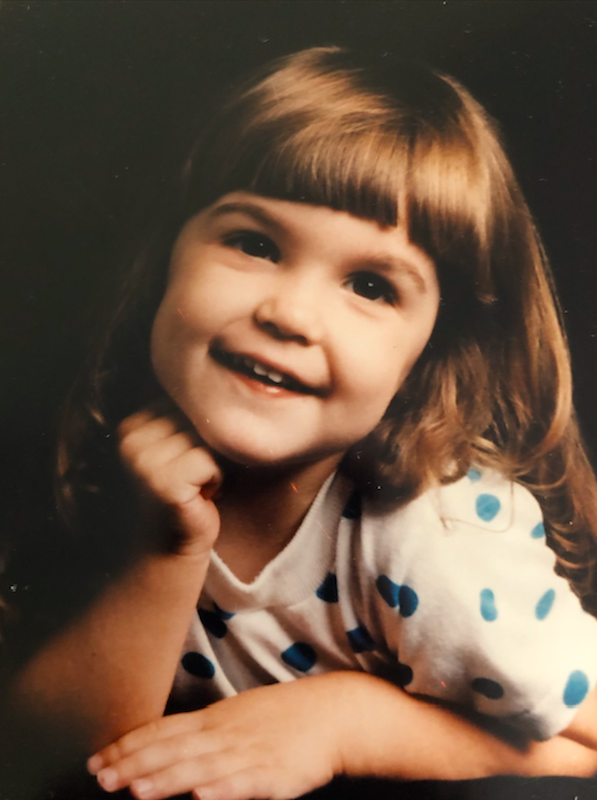 A true inbound marketing believer. Since entering the workforce I have worked with dozens of clients at 2 HubSpot Diamond Agencies. Beginning as an account manager, to a Sr. Account Manager and now Director of Client Services my goal is to help clients grow their businesses through Inbound Marketing and train the Bluleadz team to effectively do the same.
Favorites:
Food: Mac n' Cheese
Hobby: Traveling
Artist: Jake Owen
TV Show: Entourage
Place: Nashville
Brittany Balog
Director of Client Services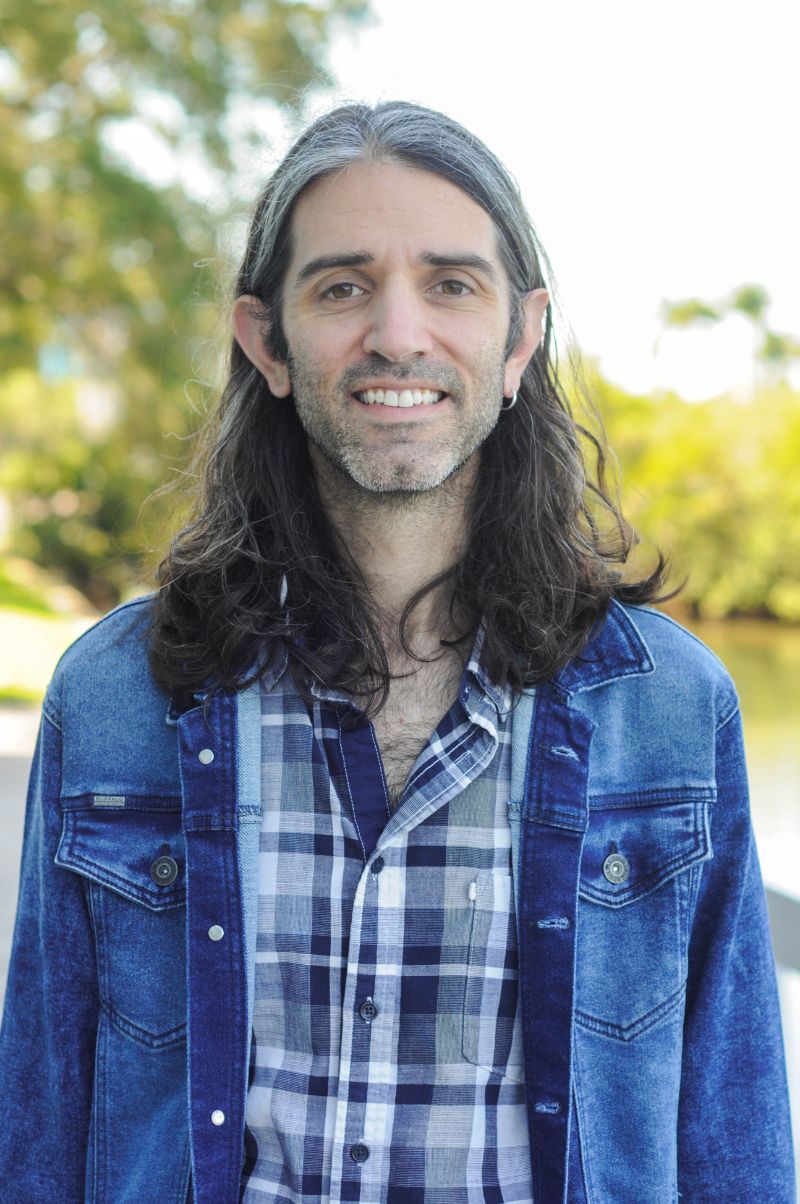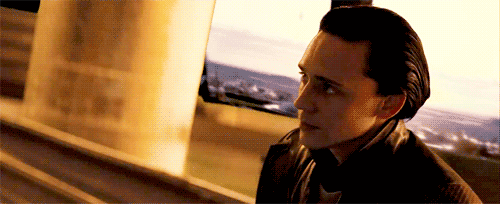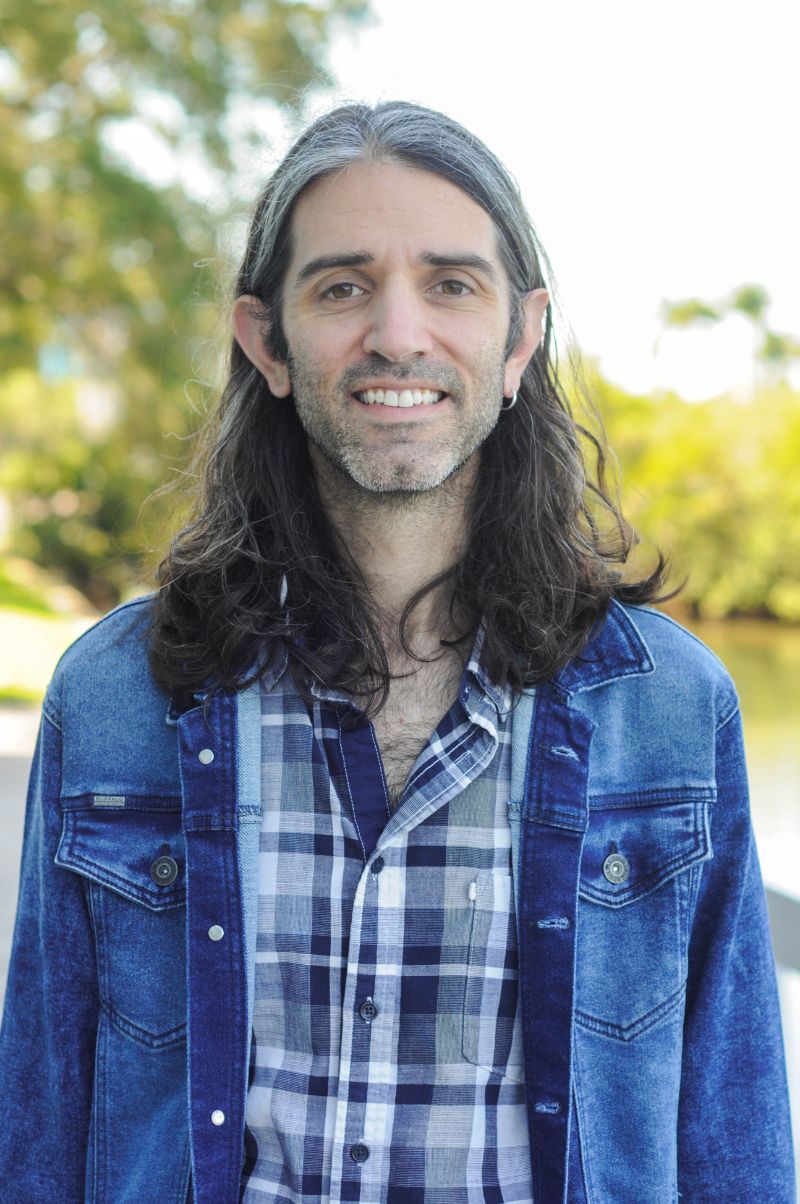 My background is primarily in academics, with several years in teaching and editing for a peer-reviewed journal. As a copywriter, I'm focused on creating exciting content that tells engaging stories about a wide range of industries. In my free time, you can find me working on my latest novel or trying to get a new band off the ground.


Favorites:
Food: BBQ Potato Chips
Hobby: Playing Guitar
Artist: Paradise Lost
TV Show: Game of Thrones
Place: Helsinki, Finland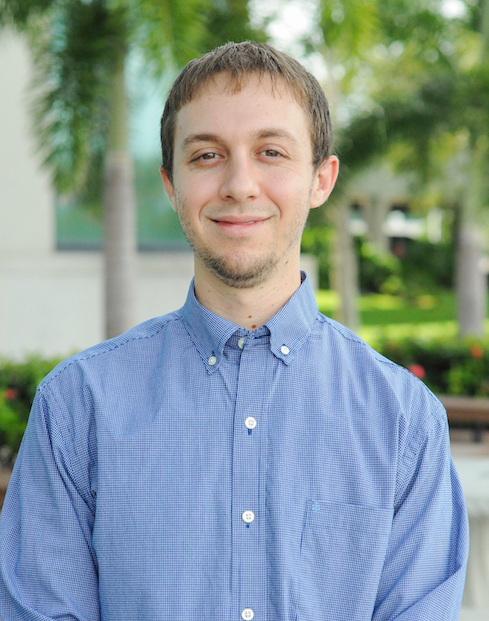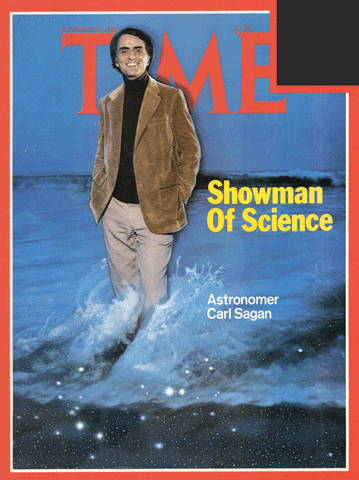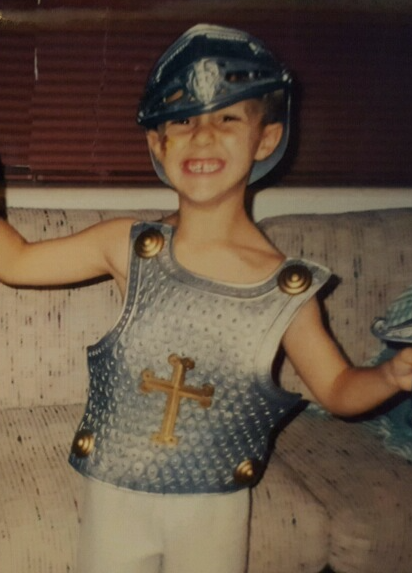 I am a passionate individual with a meticulous approach to problem solving. I have a strong work ethic with a desire to improve myself and the world around me. I have a curious intellect and have spent my life pursuing knowledge. I gravitate toward challenges and enjoy working with others. People consider me a well-rounded individual with a wide variety of interests.
Favorites:
Food: Fruit
Hobby: Collecting Vinyl
Artist: David Tipper
TV Show: Westworld
Place: Istanbul, Turkey
Nathanael Swander
Sales Development Representative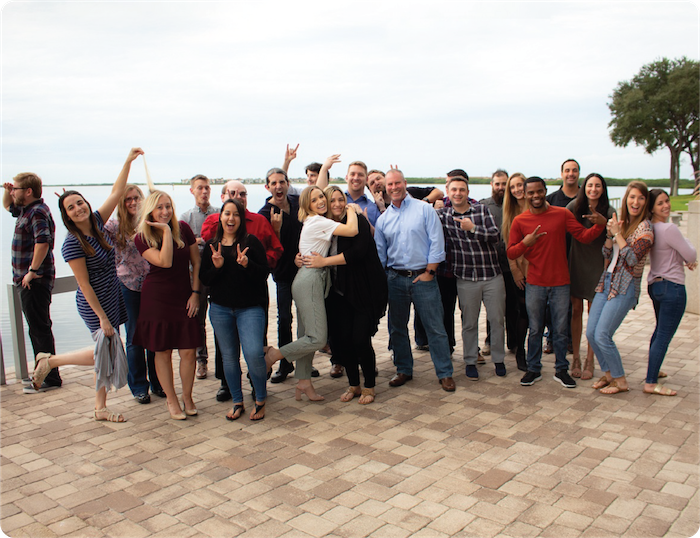 Where It All Started
In 2009, Bluleadz CEO Eric Baum noticed a shift in the ways companies could market to their customers. After digging deeper into what this evolution consisted of, he discovered the power of inbound marketing thanks to HubSpot TV.
Cut to over 10 years later: Bluleadz stands tall in the HubSpot Solutions Partner space as an early adopter of the inbound methodology. As a Diamond Certified Agency, Bluleadz continues to educate and guide companies on how to implement inbound in everything they do.
Since its founding, Bluleadz has grown in size while delivering the results clients deserve, influencing hundreds of millions of dollars in revenue and generating millions of leads. Their Tampa headquarters is home of the Tampa HubSpot User Group (HUG), as well as the go-to venue for epic ping pong tournaments.
The History of Bluleadz
Let's walk down memory lane to see how Bluleadz grew out of its roots from PPC and SEO to becoming the world's first inbound agency.
2009
The small but mighty team of four BZ employees learns and adopts inbound marketing while watching HubSpot TV. 🎓 Awesomeness ensues.
2009
2010
Bluleadz officially joins as a HubSpot Solutions Partner, registering their first client with HubSpot – the first of many delighted clients.😀
2010
2014
The hyper-growth phase kicks into full swing, doubling the size of the BZ team to 12, leading to bigger office spaces. 🚀 The highlight of the five year mark – welcoming Brian Halligan, CEO of HubSpot, as the guest speaker at the Tampa HUG workshop.
2014
2015
More hyper-growth: The team size, number of clients, and revenue doubles, and Bluleadz becomes more recognizable in the world of marketing. The team wins two American Marketing Association awards in the Tampa Bay chapter.🏆
2015
2016
A big year in the HubSpot world: Bluleadz earns the highest milestone for certified agencies, reaching Diamond Partner Agency status. 💎 They also win a HubSpot Impact Award for best client blog series.
2016
2018
Continued rapid growth moves the headquarters to a brand new office overlooking the water in Tampa Bay. The new digs inspired a new look, leading to a successful rebranding and launching of a new website. 🍾
2018
2020 (& Beyond)
A growing team opens the doors for an expansion of services, including the launch of their HubSpot onboarding and implementation program. 📈 Both the Bluleadz marketing team and client services team win five big awards, including a Telly Award and Communicator Awards.
2020
Partners & Certifications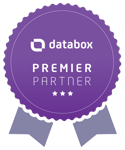 Looking to Partner With Us?
Our team is here to help you. Fill out the form below to get a better understanding of the impact of teaming up with Bluleadz!