Search Engine Optimization
(SEO) Services
Outrank Your Competitors. Get Found Online.
Search engine optimization (SEO) is the foundation for every digital marketing strategy.
Simply put, if you're not getting found when your target audience is searching for information and solutions in search engines, you're not going to hit your goals. And without an SEO strategy in place, you are falling behind your competitors.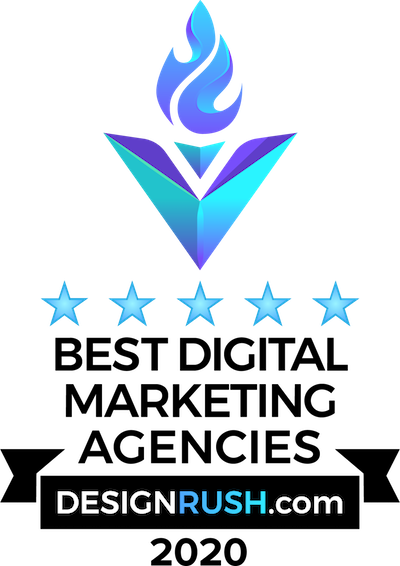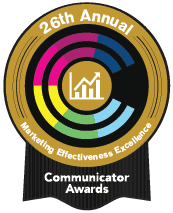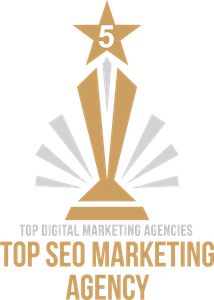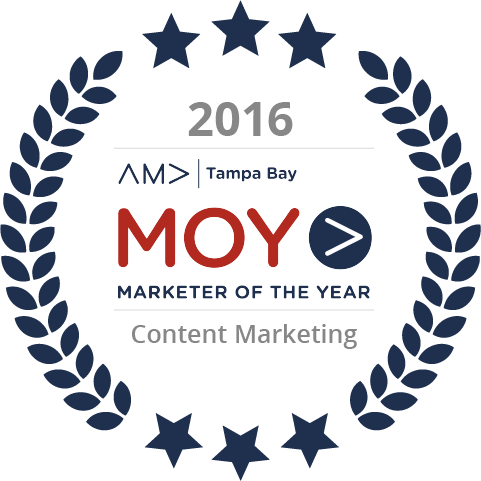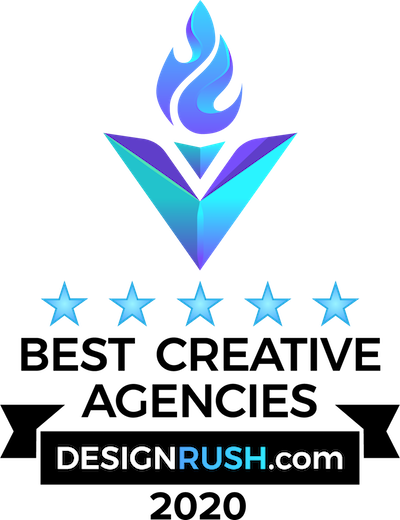 Hear about our kickass work directly from our happy clients.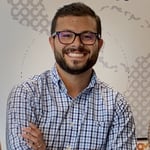 Jack Shonkwiler
BrightGauge Software
Working with Bluleadz has been a phenomenal experience. They are very responsive and have been a great addition to our ongoing marketing efforts to increase our brand awareness and website conversion rates... Bluleadz has also helped guide our in-house content creation with SEO best practices. Bluleadz has shown professionalism and expertise while assisting us with SEO, email marketing campaigns, lead nurturing, paid media, video animation, website development, and more.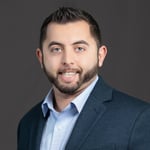 Paul Funaro
QKA, TriNet
I was interested in learning about the benefits of inbound marketing after seeing several topical Bluleadz articles online. After downloading a few helpful ebooks from the Bluleadz's website I decided to reach out directly to learn more... During our consultation, we explored best practices in content creation, lead management, and SEO strategy. They highlighted the value of specific HubSpot features like workflow automation and lead flows. I don't write reviews often but was too pleased with what I took away from my interactions to let it go unnoticed. Very impressed!
Selecting an SEO Agency
It's exciting to get started on your SEO journey. But despite what many people think, SEO requires a lot more than just one person.
Too often, companies make SEO a secondary concern. They will put aspects like keyword research and technical SEO audits on the back burner for too long.
The result: minimal growth in ranking potential and big losses to competitors.
Every passing day where companies don't execute an SEO strategy is time wasted. The harsh reality of SEO is that it requires a good amount of time and resources to see real results.
Why Hire an SEO Company
The simplest reason comes down to cost. SEO is a long game to play, but hiring a full in-house team can be really costly.
In order to drive results and see sustainable success over time, you will need a team of web designers, copywriters, an SEO specialist, a PR manager, and a content manager. Each role can range widely in salary.
Web Designer: $80,000 – $115,000
Copywriter: $70,000 – $109,000
Content Manager: $66,000 – $90,000
SEO Specialist: $73,000 – $100,000
PR Manager: $80,000 – $100,000
Not to mention, you need to provide benefits, supplies, and time for training and continuing career development.
On the other hand, you can outsource all your SEO needs to an experienced team at an SEO company. Typically, you can find a few variations of SEO pricing plans, which are based on the following:
Individual projects – These plans include a one time cost to finish a task.
Monthly retainers – This is perfect for building a long-term relationship with an SEO company.
Performance – A rare find, performance-based plans are based on if your SEO firm achieves the results you pay for.
Hourly – This option is based on hourly rates for the services provided by the agency.
But picking an SEO company and finding the pricing plan that works for you can be difficult. Worse, it can actually be dangerous if you're not properly vetting each of your options.
Warning Signs of SEO Agencies You Want to Avoid
Referred to as black hat SEO, there are many tactics agencies will use on your site that can lead to harsh penalties from search engines. It can even lead to your site being temporarily shut down.
And your company suffers the consequences, while the sketchy SEO company you already paid continues to take advantage of other businesses who don't know any better.
Look out for these red flags:
They Offer False Guarantees.
Nobody can guarantee top ranking on Google, so if you see any companies offering guaranteed SEO results, look elsewhere.
They Push for Long-Term Contracts.
You don't want to sign a big commitment right at the start. Yes, SEO takes time, but you should not feel pressured to a minimum of 12 months because if it's not a good fit, you're stuck.
They Have Minimal Online Presence.
If you're hiring a marketing agency that provides SEO services that are meant to get you found online and you can't even find the agency through simple Google searches, something is wrong.
This means they can't even get their own site to rank. How could they possibly get yours to?
They Don't Provide Reports or Analysis.
Time for some truth: Nobody has a secret formula or perfect strategy that will always drive SEO results for you.
You deserve to work with an agency that builds SEO strategies, measures performance over time, and shares those reports with you. Then, they should describe their analysis and make suggestions to strategy changes based on their expertise.
You want to hire an SEO agency that is transparent and actively communicates with you throughout the course of your relationship.
This is how we operate here at Bluleadz.
The Bluleadz Difference: Our Uniques
Our approach is different from the nearly 14,000 agencies in the U.S. and thousands more worldwide.
The Bluleadz client experience is built around our uniques.
We don't stick you in a standard box because your needs are unique to your goals. We offer month-to-month agreements and use a flexible points pricing model. This way, we can evolve and adjust your strategy and allocate resources as needed. We stay agile in our planning and execution.
Our SEO services are aligned with your unique needs.
Also, we offer other services in marketing, sales, and customer service, helping companies take a holistic approach to their entire business strategy. And our team is in house. We never outsource. We hire talented, driven professionals that deliver results.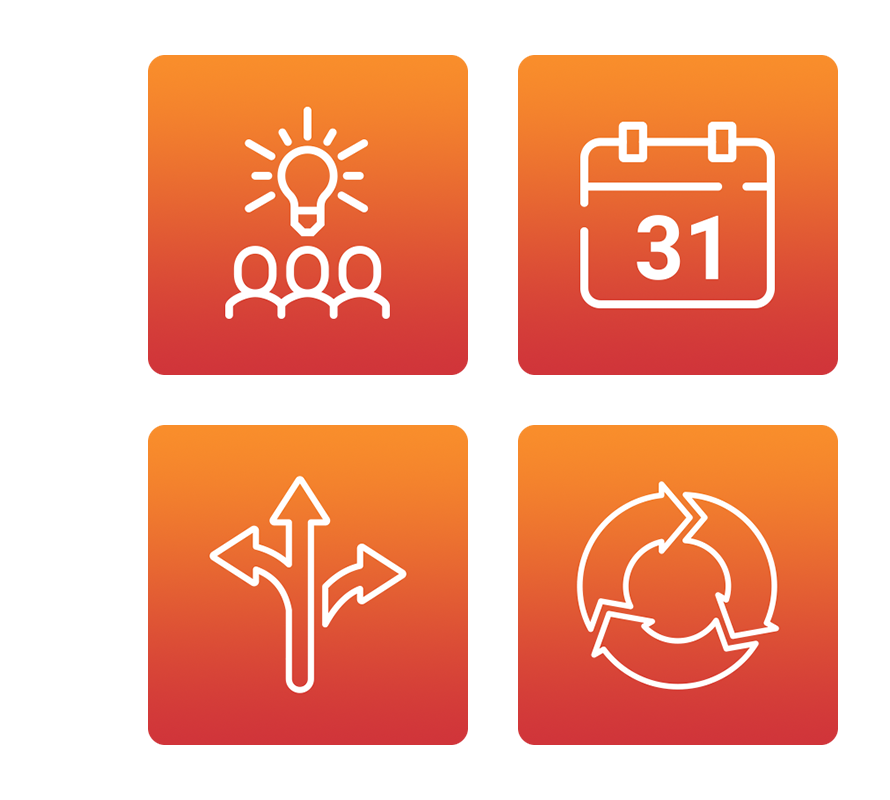 What Is SEO?
SEO consists of so many different elements. You need to take a holistic approach to optimizing your website and digital content, focusing on every aspect, including:


Keyword Research Basics
The process of researching keywords involves analyzing what people are looking for in search engines and identifying what terms and phrases you should create content around.
This is just one small component of SEO. And it's changed a lot since the days of keyword stuffing.
Now, the intent behind the keywords should inform your content strategy. Basically, you want to determine how you can create content that solves for the intent of the person searching for specific keywords.
The best way to approach keyword research is to follow a few basic steps:
List relevant topics.
Fill topic buckets with targeted keywords.
Identify related search terms.
Diversify buckets with short, general keywords and long-tail keywords.
Conduct an SEO competitor analysis.
Narrow down keyword list using SEO tools.


On-Page SEO Fundamentals
On-page SEO is the process of optimizing every aspect of a webpage that is on the actual page, like the content itself and the source code. This included a lot of factors, like:
The quality of the content
The URL
The title tag
Image alt-text
Rich snippets
Ultimately, you want to consider the user experience while ensuring your webpages are crawlable for search engine bots.
On-page SEO fundamentals require a good amount of resources to ensure you're getting the most value out of your content. Otherwise, you're holding your company back.


Off-Page SEO Fundamentals
Off-page SEO, on the other hand, refers to the activities you do outside of your site to boosting your ranking potential. Factors of off-page SEO include:
Guest blogging

Link building campaigns

PR

Social media marketing

Reputation management
You can build a positive reputation, expand brand awareness by getting in front of your audience outside of your site, and generate high-value links.
Links to your website act as votes of confidence in your brand, signaling to search engines that you are a credible resource in the eyes of others.


Local SEO
This is the process of optimizing your business to appear in local search. This way, when your target audience in your area search terms related to you and your offerings, you show up at a top result.
You want to use tools like Google My Business to set up and optimize your local listings on Google.
For example, people might search queries using phrases like, "near me" and "in [location]." Search engines will understand the intent and display results based on their location.
The Bluleadz Process
Our process for maximizing SEO results for our clients is broken into three stages.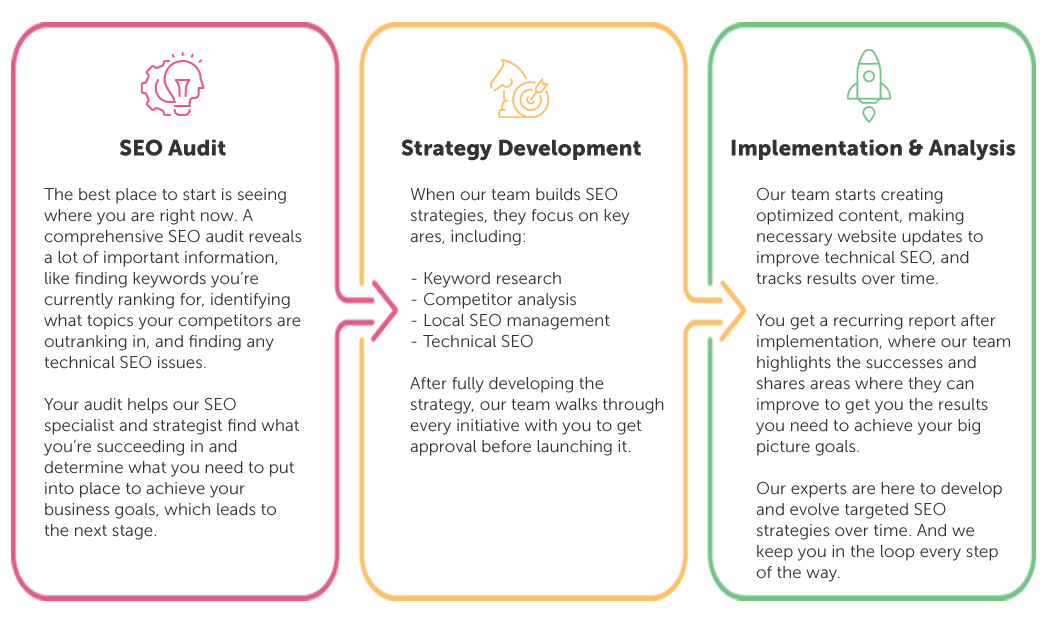 Tampa-Based Agency. Global Results.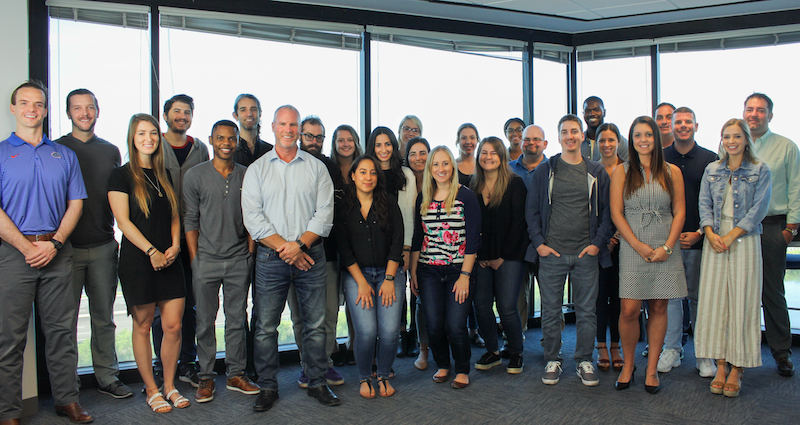 Bluleadz started in the Tampa Bay area in 2009, when our CEO and founder Eric Baum embraced the inbound methodology by watching HubSpot TV.
Fast forward 10 years, and we continue to proudly serve our clients as a HubSpot Diamond Partner Agency. Our beautiful office overlooks Tampa Bay, constantly reminding us of our proud Florida roots.
While we work with several companies based in Tampa, we also serve many clients throughout the world. Our mission is simple.


Transform the Way Companies Market, Sell, and Service Their Customers.

And that mission extends to all businesses worldwide. Let's get started.
Get Your Free SEO Strategy Assessment
Schedule a complimentary SEO audit and strategy discussion with our inbound specialists.