What Our Clients Say
Don't just take our word, see what our client's have to say

Abram Mendal
Vice President
Pan Am Leathers
Improved Sales Significantly

Bluleadz manages our whole online marketing business. They create content, manage PPC, SEO and help with strategy. As a direct result of their work, we have been able to build a solid online retail business from scratch and it has also improved our wholesale business and brand awareness in measurable ways. I highly recommend them.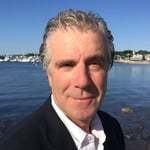 Marc Braunstein
Vice President
These Guys Know Their HubSpot

Just completed a project and am VERY satisfied with both execution and how they handled the client (me) throughout the process. They responded to all my questions/concerns quickly and thoroughly. Wouldn't hesitate for a moment to get them involved in my business again.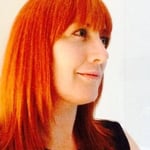 Joanne Ayres
Marketing Director
AVI Networks
Go Above & Beyond

A great hardworking team! They go above and beyond more often than they need to. They are incredibly responsive, and always willing to get stuck in.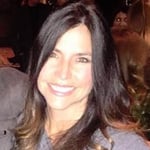 Camie Dubar
Experiential Director
Innovative Group
Bluleadz Is a Great Partner

We have been working with Brittany Balog and her team for almost a year now, and I would highly recommend Bluleadz. They have been instrumental in working with us on strategies for our social media campaigns, as well as our internal strategies. Brittany acts as if she is part of our team and she is always looking out for us, insuring we are not just another client.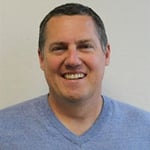 Vaughn Mordecai
Vice President
Top-Notch Organization

Bluleadz have done an excellent job for my organization. They've been responsive, they're very good to work with, and they really seem to care about the work they're doing. I've been very impressed with them. I started with a simple website update, was impressed enough that I had them manage my inbound marketing, and more recently have had them do an entire website migration. In all cases, they did top-notch work unlike any other vendor I've worked with in this space. Well done!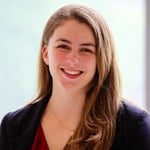 Allie Bollman
Director of Client Services & Marketing
Big Think Edge
Great to Work With

Bluleadz was easy to get started with and has now been a partner of ours for months. They're very thoughtful, flexible, and organized - they make it seem so easy! They've totally redone our website, launched our blog (which is doing really well now), created new social channels, and helped us with a million other things. We interviewed a lot of marketing firms before choosing them & are very happy that we did.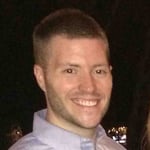 Brian Radford
Marketing Director
Chargeback Gurus
Great Website Development Experience

I really enjoyed working with Bluleadz to develop our new website (www.chargebackgurus.com) in HubSpot's CMS. The Client Team was very accommodating to ensure our complete satisfaction and their developer was very competent, reliable and enjoyable to work with. I hope to work with Bluleadz again in the future and would highly recommend them to anyone looking for a HubSpot resource.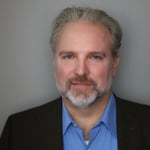 Todd Hockenberry
CEO
TopLine Results
Excellent Work

Bluleadz does excellent work and is value priced making them an asset to our business. We will continue to work with them on as many projects as possible!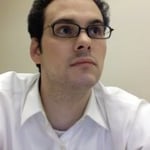 Eric Powers
Director, Marketing and Communications
PCT
Responsiveness, Expertise and Flexibility

I've worked with Bluleadz for more than 8 months and they've shown great flexibilty, deep understanding of content marketing and the Hubspot platform, and great responsiveness to our support needs. They double as a strategic and delivery partners for our content marketing.
Nicoline Perné
Marketing & Demand Gen
AVI Networks
Very Well Organised and Fast Response

Love working with Bluleadz! The team is very responsive, fast and helpful and they are very organised! A lot of knowledge, keep up the good work!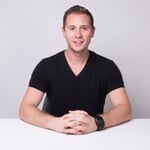 Mike Swigunski
Marketing & Sales Coordinator
Empire Flippers
Great Quality Work! 5/5 Star

Working with Bluleadz was a really great experience and the work they delivered was top notch. We were experiencing gmail clipping issues and they were able to resolve this issue and completely revamp all of our emails to make them perform better and improve the overall design. I highly recommend Bluleadz!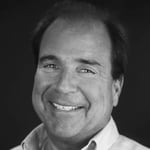 Bradley Chazin
President
Western Construction
Patience

I've had my website on HubSpot for many years so when it came time to convert over to the new COS platform Bluleadz was recommended to me by Hubspot with several other names to consider. I like to joke that I know enough about SEO and website design to be dangerous. However, they listened to my ideas about what I wanted and at the same time made excellent recommendations based on their experience. I really appreciated the patience they showed when I wasn't sure which way I wanted to go. I'm also a bit of a procrastinator and they politely kept me on schedule. The entire team at Bluleadz were a pleasure to work with and I get lots of compliments on my new website design. Thanks Guys!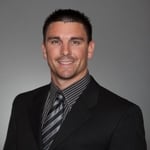 Nicholas Eberenz
Creative Manager
Nextech
Great Company, Amazing People

Bluleadz has been with us from the start. We were on the fence about HubSpot 5 years ago and they sold us in one short demo. Bluleadz delivers award winning designs and amazing customer service. We have been through 3 website designs and multiple projects with Bluleadz and have never been disappointed. We highly recommend using them as your HubSpot partner.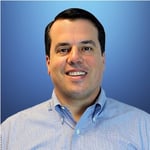 Eric Dosal
CEO
Compuquip Technologies
Bluleadz is PHENOMENAL

Bluleadz has impressed me and my team from the moment they started working with us. The biggest benefit was having a full inbound marketing team at my disposal as soon as we started the contract. For any business that doesn't have the time or expertise to launch and/or manage an inbound marketing effort I would highly recommend working with Bluleadz.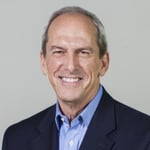 Jim Heffernan
Leaders

Bluleadz demonstrated what they do and how they do it. It was easy to see the guidance and value that would result from working with them. After just 2 months of working with them my web traffic and leads are up 200% and more.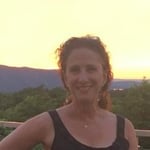 Caryn Komensky
Director of Digital Marketing
Gladstone Marketing Group
Bluleadz is Tops!

We've been working with Bluleadz for over 3 years, and throughout they have always been responsive, informative, interesting, as well as interested in hearing what we have to say, and extremely thorough. There's a great sense of teamwork as well. There aren't many 'obstacles', there are lots of 'opportunities' and we definitely recommend working with this 5 star HubSpot Agency!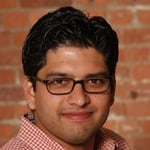 Ranjeet Vidwans
Go-to-Market Exec for B2B Security Startups
Marketing and GTM Strategy for Various Clients
They're Awesome and Just Keep Getting Better

I've worked with the Bluleadz team across four of my employers / clients. In each instance, they offered practical, expert guidance on inbound marketing, driving quality traffic to our site, and creating great blogs and assets to drive conversion and loyalty. From time to time I've done due diligence on the market and each time it's brought me back to Bluleadz.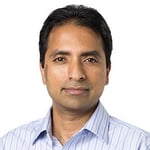 Chandra Sekar
Vice President of Marketing
AVI Networks
One of the Most Responsive Teams

The Bluleadz team is a true partner in our marketing efforts. I like that Bluleadz is proactive and efficient in the areas that they are able to help us and clear about areas that they are unable to contribute. Cassandra, Steven, and the extended team are a pleasure to work with and an extension of our internal team.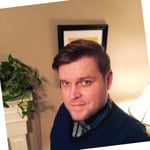 Brian Dziuk
Marketing Director
RASTRAC
Bluleadz is AWESOME!

We've been working with Bluleadz for over one year now, and I have been thrilled with the results. They have produced excellent materials for us, and the entire team is an absolute delight. We have seen positive growth in our blog views, leads and overall web traffic since we have partnered with Bluleadz.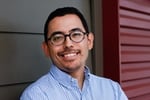 Richard Pena
Architectural Designer
Heimsath Architects
Bluleadz = Website "Tromper" Extroadinaire

Bluleadz never stopped impressing us at every stage of our websites completeness. Their attention to detail and communication is something to be admired, as we never felt forgotten and put aside at any stage. Bluleadz Project Manager, Chad Pierce, went above and beyond to make sure we were satisfied with each set of changes and his team helped to visualize our needs as they grew at all stages.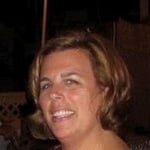 Tracey Tinsley
Community Manager
In The News
Thank You!

I have loved working with Bluleadz, they have done everything for us from the top down. From helping to redesign our website and making sure it is optimized to helping us put together a clear plan of attack not only for our marketing but also our social media presence, They are a wonderful resource and the service they offer is outstanding.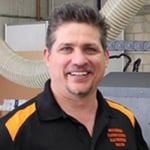 Andy Kamashian
President
Southern Fabricating Machinery Sales
Winning Team


Bluleadz counseled with us to develop a strategy to help us meet our marketing and growth objectives. From Web Design and Digital Marketing, to Hubspot Workflows and so much more working tirelessly to help us create better strategies, content, layouts and blogs. Eric, Brittany Jackie, Steven and the team working hard on the success of Southern Fabricating Machinery Sales are second to none!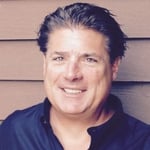 Kevin Ryan
Director of Sales
Southern States Enterprises
Very Talented and Highly Effective

Working with the team at Bluleadz has been a true pleasure. Their team of experts are knowledgeable, very responsive and extremely thorough. They have mastered website design and the inbound marketing process which is reflective of their work. We have been impressed with their results and highly recommend the Bluleadz team.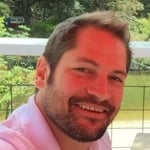 Jared Shattuck
COO
Innovative Group
After a BluLeadz = GROWTH!

If you are even thinking about a social media strategy I strongly suggest you call these guys first. The pricing model was perfect, their litany of add-on services are amazingly available at anytime, and the people are all first class and will represent your brand with the utmost professionalism. Our company would not be where it is today without them.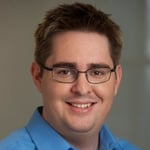 Chris Heggem
Marketing and Content Strategist
AVI Networks
Proactive, Responsive, and Thorough


I've worked with several marketing agencies, and can confidently say that Bluleadz sets the bar for quality service. They feel like an extension of my team and I trust them to deliver quality results on projects in a timely fashion. The Bluleadz team members are great communicators, exceptionally organized, and talented in their roles. I know what to expect, when to expect it, with deliverables exceeding my expectations. Looking forward to maintaining and growing in our relationship!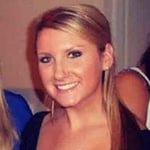 Katie Sloane
Sr. Marketing Manager
Align
Great Partner and An Awesome Team!

Bluleadz brings website design and inbound strategy ideations to life. We evaluated multiple certified agencies before selecting Bluleadz, and they exceeded our expectations. The Bluleadz team was efficient, responsive, knowledgeable and a pleasure to work with. In Bluleadz, we found a real partner that we could rely on. I would recommend Bluleadz to any business seeking to redesign and optimize their site. Looking forward to working with them again and fostering our relationship!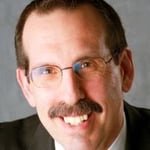 Richard Lepsinger
Managing Partner
OnPoint Consulting
A Knowledgeable and Responsive Team

Bluleadz put together a very knowledgeable, responsive and hard working team to work on our account. They understand the HupSpot technology and how to leverage it. They've improved the look and feel of our website making it crisper, more accessible and easier to navigate. Since working with BZ we've more than doubled the number of visits to our site by high quality leads.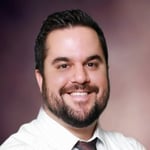 Gabe Martin
Business Development Manager
Compuquip Technologies
They Make a Great Partner

Lightening fast response time, large team with specialists able to tackle anything needed, deadlines met. I can't speak highly enough about the team at Bluleadz.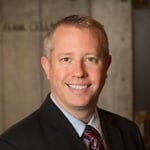 Vincent Dolan
Director of Operations
SpinalCord.com
Five Times as Many Leads, 2X Traffic in 1 Year

We approached Bluleadz with a problem, despite great traffic lead flow did not match it. Both short and long range plans were made and executed over the course of a year resulting in an immediate increase in conversion rates. Our inquiries doubled within a 6 week time period. As those numbers grew we actually made changes to the site in order to reduce the volume and increase the quality of responses. The secondary goal of increasing traffic was also accomplished and we have seen traffic nearly double in the year since we began working with them. The result has been a five fold increase in conversions (including an marked improvement in quality) and nearly doubling of our traffic. In my opinion these numbers speak for themselves. Having spent time working at an agency I understood better than most the challenges we would face as a client and pushed them to excel. These demands were met wholeheartedly as a challenge accepted and met. I am happy to provide follow up offline.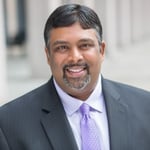 Vinod Paul
COO
Align
A Pleasure to Work With!

We evaluated several Hubspot partners before picking bluleadz. Blueleadz was an easy decision for my they understood my requirements to develop a new website and had excellent references. It's been a pleasure working with the team and we are excited about the launch of our new website fully utilizing Hubspot's functionality shortly!
Website Audit
Schedule a complimentary website consultation to learn what can be improved on your website