See What Our Clients Are Saying
We don't like to toot our own horn. Thankfully, our clients often do it for us.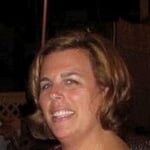 Tracey Tinsley
Community Manager
In The News
Thank You!

I have loved working with Bluleadz, they have done everything for us from the top down. From helping to redesign our website and making sure it is optimized to helping us put together a clear plan of attack not only for our marketing but also our social media presence, They are a wonderful resource and the service they offer is outstanding.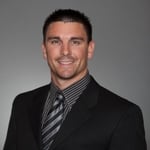 Nicholas Eberenz
Creative Manager
Nextech
Great Company, Amazing People

Bluleadz has been with us from the start. We were on the fence about HubSpot 5 years ago and they sold us in one short demo. Bluleadz delivers award-winning designs and amazing customer service. We have been through three website designs and multiple projects with Bluleadz and have never been disappointed. We highly recommend using them as your HubSpot partner.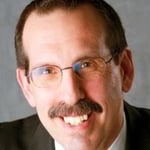 Richard Lepsinger
Managing Partner
OnPoint Consulting
A Knowledgeable and Responsive Team

Bluleadz put together a very knowledgeable, responsive and hard-working team to work on our account. They understand the HubSpot technology and how to leverage it. They've improved the look and feel of our website making it crisper, more accessible and easier to navigate. Since working with BZ we've more than doubled the number of visits to our site by high-quality leads.

Abram Mendal
Vice President
Pan Am Leathers
Improved Sales Significantly

Bluleadz manages our whole online marketing business. They create content, manage PPC, SEO and help with strategy. As a direct result of their work, we have been able to build a solid online retail business from scratch and it has also improved our wholesale business and brand awareness in measurable ways. I highly recommend them.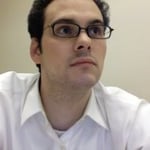 Eric Powers
Director, Marketing and Communications
PCT
Responsiveness, Expertise and Flexibility

I've worked with Bluleadz for more than 8 months and they've shown great flexibility, deep understanding of content marketing and the Hubspot platform, and great responsiveness to our support needs. They double as a strategic and delivery partners for our content marketing.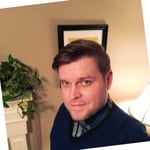 Brian Dziuk
Marketing Director
RASTRAC
Bluleadz is AWESOME!

We've been working with Bluleadz for over one year now, and I have been thrilled with the results. They have produced excellent materials for us, and the entire team is an absolute delight. We have seen positive growth in our blog views, leads and overall web traffic since we have partnered with Bluleadz.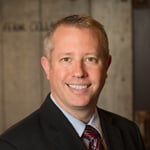 Vincent Dolan
Director of Operations
SpinalCord.com
5X as Many Leads, 2X Traffic in 1 Year

We approached Bluleadz with a problem: Despite great traffic, lead flow did not match it. Both short- and long-range plans were made and executed over the course of a year resulting in an immediate increase in conversion rates. Our inquiries doubled within a six-week time period. As those numbers grew we actually made changes to the site in order to reduce the volume and increase the quality of responses. The secondary goal of increasing traffic was also accomplished and we have seen traffic nearly double in the year since we began working with Bluleadz. The result has been a five-fold increase in conversions (including an marked improvement in quality) and nearly doubling of our traffic. In my opinion these numbers speak for themselves. Having spent time working at an agency I understood better than most the challenges we would face as a client and pushed them to excel. These demands were met wholeheartedly as a challenge accepted and met. I am happy to provide follow up offline.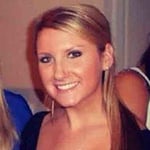 Katie Sloane
Sr. Marketing Manager
Align
Great Partner and an Awesome Team!

Bluleadz brings website design and inbound strategy ideations to life. We evaluated multiple certified agencies before selecting Bluleadz, and they exceeded our expectations. The Bluleadz team was efficient, responsive, knowledgeable and a pleasure to work with. In Bluleadz, we found a real partner that we could rely on. I would recommend Bluleadz to any business seeking to redesign and optimize their site. Looking forward to working with them again and fostering our relationship!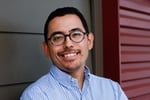 Richard Pena
Architectural Designer
Heimsath Architects
Bluleadz = Website "Tromper" Extraordinaire

Bluleadz never stopped impressing us at every stage of our websites completeness. Their attention to detail and communication is something to be admired, as we never felt forgotten and put aside at any stage. Bluleadz Project Manager, Chad Pierce, went above and beyond to make sure we were satisfied with each set of changes and his team helped to visualize our needs as they grew at all stages.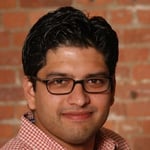 Ranjeet Vidwans
Go-to-Market Exec for B2B Security Startups
Marketing and GTM Strategy for Various Clients
They're Awesome and Just Keep Getting Better

I've worked with the Bluleadz team across four of my employers / clients. In each instance, they offered practical, expert guidance on inbound marketing, driving quality traffic to our site, and creating great blogs and assets to drive conversion and loyalty. From time to time I've done due diligence on the market and each time it's brought me back to Bluleadz.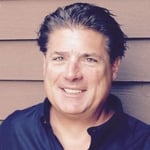 Kevin Ryan
Director of Sales
Southern States Enterprises
Very Talented and Highly Effective

Working with the team at Bluleadz has been a true pleasure. Their team of experts are knowledgeable, very responsive and extremely thorough. They have mastered website design and the inbound marketing process which is reflective of their work. We have been impressed with their results and highly recommend the Bluleadz team.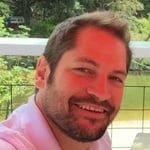 Jared Shattuck
COO
Innovative Group
After a Bluleadz = GROWTH!

If you are even thinking about a social media strategy I strongly suggest you call these guys first. The pricing model was perfect, their litany of add-on services are amazingly available at anytime, and the people are all first class and will represent your brand with the utmost professionalism. Our company would not be where it is today without them.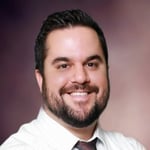 Gabe Martin
Business Development Manager
Compuquip Cybersecurity
They Make a Great Partner

Lightning-fast response time, large team with specialists able to tackle anything needed, deadlines met. I can't speak highly enough about the team at Bluleadz.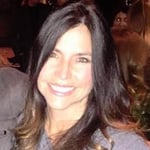 Camie Dubar
Experiential Director
Innovative Group
Bluleadz is a Great Partner

We have been working with Brittany Balog and her team for almost a year now, and I would highly recommend Bluleadz. They have been instrumental in working with us on strategies for our social media campaigns, as well as our internal strategies. Brittany acts as if she is part of our team and she is always looking out for us, insuring we are not just another client.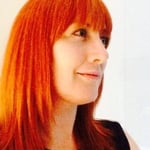 Joanne Ayres
Marketing Director
AVI Networks
Go Above & Beyond

A great hardworking team! They go above and beyond more often than they need to. They are incredibly responsive, and always willing to get stuck in.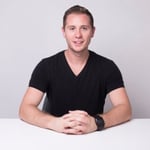 Mike Swigunski
Marketing & Sales Coordinator
Empire Flippers
Great Quality Work! 5/5 Stars

Working with Bluleadz was a really great experience and the work they delivered was top notch. We were experiencing gmail clipping issues and they were able to resolve this issue and completely revamp all of our emails to make them perform better and improve the overall design. I highly recommend Bluleadz!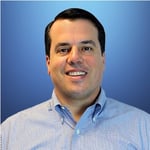 Eric Dosal
CEO
Compuquip Cybersecurity
Bluleadz is PHENOMENAL

Bluleadz has impressed me and my team from the moment they started working with us. The biggest benefit was having a full inbound marketing team at my disposal as soon as we started the contract. For any business that doesn't have the time or expertise to launch and/or manage an inbound marketing effort I would highly recommend working with Bluleadz.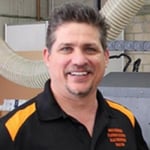 Andy Kamashian
President
Southern Fabricating Machinery Sales
Winning Team


Bluleadz counseled with us to develop a strategy to help us meet our marketing and growth objectives. From Web Design and Digital Marketing, to Hubspot Workflows and so much more working tirelessly to help us create better strategies, content, layouts and blogs. Eric, Brittany Jackie, Steven and the team working hard on the success of Southern Fabricating Machinery Sales are second to none!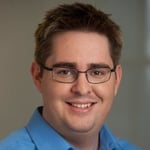 Chris Heggem
Marketing and Content Strategist
AVI Networks
Proactive, Responsive, and Thorough


I've worked with several marketing agencies, and can confidently say that Bluleadz sets the bar for quality service. They feel like an extension of my team and I trust them to deliver quality results on projects in a timely fashion. The Bluleadz team members are great communicators, exceptionally organized, and talented in their roles. I know what to expect, when to expect it, with deliverables exceeding my expectations. Looking forward to maintaining and growing in our relationship!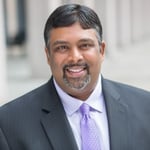 Vinod Paul
COO
Align
A Pleasure to Work With!

We evaluated several Hubspot partners before picking bluleadz. Bluleadz was an easy decision for me, they understood my requirements to develop a new website and had excellent references. It's been a pleasure working with the team and we are excited about the launch of our new website fully utilizing Hubspot's functionality shortly!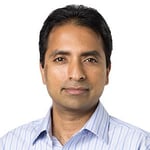 Chandra Sekar
Vice President of Marketing
AVI Networks
One of the Most Responsive Teams

The Bluleadz team is a true partner in our marketing efforts. I like that Bluleadz is proactive and efficient in the areas that they are able to help us and clear about areas that they are unable to contribute. Cassandra, Steven, and the extended team are a pleasure to work with and an extension of our internal team.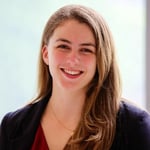 Allie Bollman
Director of Client Services & Marketing
Big Think Edge
Great to Work With

Bluleadz was easy to get started with and has now been a partner of ours for months. They're very thoughtful, flexible, and organized - they make it seem so easy! They've totally redone our website, launched our blog (which is doing really well now), created new social channels, and helped us with a million other things. We interviewed a lot of marketing firms before choosing them & are very happy that we did.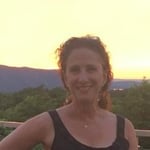 Caryn Komensky
Director of Digital Marketing
Gladstone Marketing Group
Bluleadz is Tops!

We've been working with Bluleadz for over 3 years, and throughout they have always been responsive, informative, interesting, as well as interested in hearing what we have to say, and extremely thorough. There's a great sense of teamwork as well. There aren't many 'obstacles', there are lots of 'opportunities' and we definitely recommend working with this 5-Star HubSpot Agency!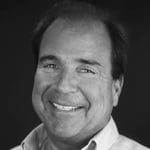 Bradley Chazin
President
Western Construction
Patience

I've had my website on HubSpot for many years so when it came time to convert over to the new COS platform Bluleadz was recommended to me by Hubspot with several other names to consider. I like to joke that I know enough about SEO and website design to be dangerous. However, they listened to my ideas about what I wanted and at the same time made excellent recommendations based on their experience. I really appreciated the patience they showed when I wasn't sure which way I wanted to go. I'm also a bit of a procrastinator and they politely kept me on schedule. The entire team at Bluleadz were a pleasure to work with and I get lots of compliments on my new website design. Thanks guys!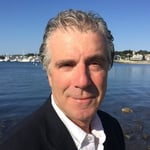 Marc Braunstein
Vice President
These Guys Know Their HubSpot

Just completed a project and am VERY satisfied with both execution and how they handled the client (me) throughout the process. They responded to all my questions/concerns quickly and thoroughly. Wouldn't hesitate for a moment to get them involved in my business again.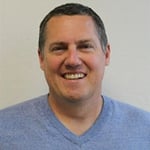 Vaughn Mordecai
Vice President
Top-Notch Organization

Bluleadz has done an excellent job for my organization. They've been responsive, they're very good to work with, and they really seem to care about the work they're doing. I've been very impressed with them. I started with a simple website update, was impressed enough that I had them manage my inbound marketing, and more recently have had them do an entire website migration. In all cases, they did top-notch work unlike any other vendor I've worked with in this space. Well done!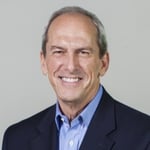 Jim Heffernan
Leaders

Bluleadz demonstrated what they do and how they do it. It was easy to see the guidance and value that would result from working with them. After just two months of working with them my web traffic and leads are up 200% and more.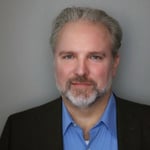 Todd Hockenberry
CEO
TopLine Results
Excellent Work

Bluleadz does excellent work and is value priced making them an asset to our business. We will continue to work with them on as many projects as possible!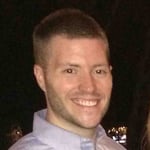 Brian Radford
Marketing Director
Chargeback Gurus
Great Website Development Experience

I really enjoyed working with Bluleadz to develop our new website (www.chargebackgurus.com) in HubSpot's CMS. The Client Team was very accommodating to ensure our complete satisfaction and their developer was very competent, reliable and enjoyable to work with. I hope to work with Bluleadz again in the future and would highly recommend them to anyone looking for a HubSpot resource.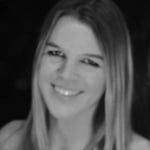 Laura Mauersberger
Communications Manager
LeanIX
Excellent, Understandable and EXTREMELY Useful

Chad of BluLeadz exceeded all my expectations. He worked with me and my team to help us get a better understanding of the Hubspot design manager. We wanted to be able to do things on our own and Chad really helped us understand how more deep things, like custom modules, work. Specifically we also really enjoyed that he showed us how to build them in an easy but reliable way. Other than this, we also learned best practices and many other things. Bluleadz is a really amazing agency! 100% recommend!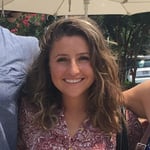 Rebecca Arent
Sales and Marketing Associate
Big Think Edge
Consistent, Reliable, Fun

If you choose Bluleadz you can expect a strong, reliable partnership. Working with Jackie, Summer and the rest of our Bluleadz team has been a joy. They go the extra mile to provide valuable insight and availability. Overall, they provide wonderful customer service.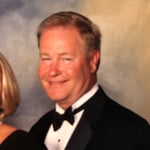 Jeffrey Fischer
President
Southern State Enterprises
New Web Site - On Time, On Budget, Live Today

Great experience in getting a long awaited re-design—upgraded, linked to CRM and Nurture Campaign planned and on paper. New site live today. Dedicated, smart and focused team and a pleasure to work with. All "A's". thanks to Eric and this team.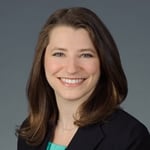 Leanne Ramsey
Vice President of Marketing and Public Relations
logicpath
Great Web Design, HubSpot Experts, Talented Team

Bluleadz was wonderful to work with on our websites. Yes, plural. Our first project moved our software firm's website to HubSpot COS and updated the design during our rebrand of our company. Bluleadz knows HubSpot inside-out and guided us on the right path with our inbound strategy and web design. Chad and Ashley were responsive, knowledgeable and talented. Throughout the project they implemented and educated us on best practices. Chad has a fantastic eye for design and we absolutely love our site. The deadline was aggressive; we launched right on time. We still receive complements. Our second project, we updated the design and moved our consulting firm's HubSpot COS. We went back to Bluleadz. They were dedicated to producing a website that we loved. Our site recently launched and our team is impressed with the results. We would recommend Bluleadz to anyone that is looking for a talented team to assist you with implementing an inbound strategy and creating an enticing new web design.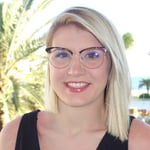 Paige Larkin
Client Success Associate
Big Think Edge
Proactive & Responsive

Bluleadz has been instrumental in kick-starting and growing our website for our product. Jackie is extremely proactive and is always directing us with best practices. Casey, our writer, has been very responsive to our feedback and implemented the changes quickly. Working with the team has been a great learning experience!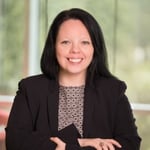 Patricia Jimenez
Sales & Marketing Specialist
Handex Consulting & Remediation (HCR)
Bluleadz is an Amazing Team!


I can't say enough about Bluleadz. In 2016, they helped us get our website up and running in only a few months. They continued to help us throughout the process with inbound, all while working with our internal challenges. They always went above and beyond to help us with any project and continue to this day. At the drop of a dime, they continually support us when ever we need help. I am truly thankful that HCR has been able to partner with Bluleadz.; I hope to continue working with them in the future.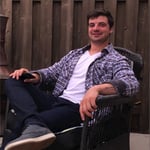 Julian Luciani
Technical Sales & Accounts Manager
Banding Systems
Casey Continues To Create Valuable Content

Casey has done a great job creating new and exciting content. When needed, she researches quotes, statistic, and other useful information to create an educational experience for our readers. This gets our customers curious and offers us the opportunity to answer their questions after reading these blogs. Great work!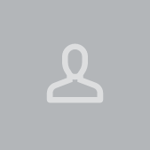 Beth Morgan
Senior Project Manager
Southern State Enterprises
Amazing Team


Bluleadz has been amazing to work with. They support and assist us in all aspects of our marketing. I would highly recommend them.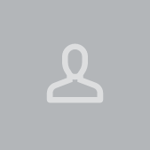 Molly Flax
Special Projects Manager
Marlin Steel
Great Company and Stellar Team to Work With


Bluleadz has been a great partner to work with. Their team always communicative, extremely responsive, organized and thorough. They were able to understand our vision and help create content that is both engaging and user friendly. With their assistance our marketing initiatives have become more targeted and effective. The team at Bluleadz has really helped us take our website to the next level and present our company in the best possible light.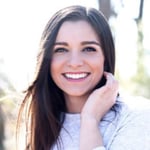 Kaylie Lynn Gyarmathy
Marketing Manager
vXchange
Very Knowledgable In HubSpot


We've been with BL for about 9 months and use them for a variety of marketing projects. They are a huge help with HubSpot related tasks. Ben, our copywriter, always hits spot on when writing for our industry. Ryanne and Will always work very hard to meet our ever-changing needs to keep up with the large workloads we constantly give to BluLeadz. They've been a great partner to us.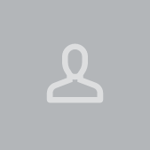 Criss Marshall
Head of Marketing
Espressive
Amazing Agency -- Superstar Lead on Our Account


Bluleadz is an amazing agency. They listened to our early requirements, did an audit, came back with recommendations, and push us every day to be better. I don't want to put Cassandra's name on here (I know I'm going to regret that!) because everyone will want her. But, she truly rocks. I absolutely recommend Bluleadz.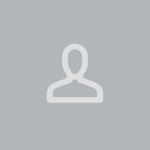 Andrew Ciaccia
VP of Marketing
Uniken
Responsive and Effective Marketing Agency


The Bluleadz team is a delight to work with! They've become an extension of my marketing team and an invaluable resource.. My account manager, Jenna, is extremely responsive to our needs and has taken the time to understand my business. And their designer, Karrey, has help given our company a visual upgrade. I highly recommend them, especially for companies in growth mode, that need several marketing disciplines (design, copy writing, social, etc), but can't afford it, as they have knowledgeable specialists in each area.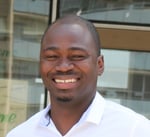 Quacy Barry
CEO
BCR Basements
Best Buying Experience Ever

This is one or the best buying experiences ever, the guys are great. I feel like I'm a part of something great. I actually want to incorporate some of what I've experienced into my own sales process.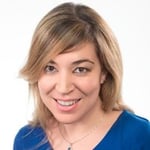 Adriana Molina
Communications Manager
Credit Canada Debt Solutions
Our agency has been working with BluLeadz for nearly two years and they have been instrumental in all of our marketing activities. The service we receive has been exceptional and they are always willing to accommodate our needs no matter what the deadline. More than an inbound marketing team, BluLeadz has become a partner in our agency's success.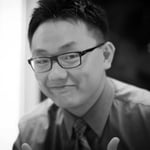 Stephen Tong
Marketing Operations Manager
Ingram Micro Commerce & Lifescycle Services
Lifesaver for Day to Day Operations!

Having inherited the Bluleadz relationship through some internal moves, I can honestly say these folks are some of the best people to work with. They have helped us a tremendous amount, putting in efforts into areas we lack, as well as provided help on a day-to-day basis. The best thing is they're constantly hungry, looking for areas to improve and optimize. Shout outs to Kristin for carrying our workload and making it look easy!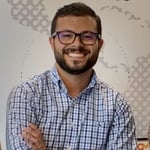 Jack Shonkwiler
Marekting Director
BrightGauge
A Phenomenal Experience!

Working with Bluleadz has been a phenomenal experience. They are very responsive and have been a great addition to our ongoing marketing efforts to increase our brand awareness and website conversion rates. They initially migrated our website onto HubSpot and have been assisting us with our website redesign. We have web designers in-house but rely heavily on Bluleadz for website development in which they have shown superior knowledge and quick response times. Bluleadz has also helped guide our in-house content creation with SEO best practices. Bluleadz has shown professionalism and expertise while assisting us with SEO, email marketing campaigns, lead nurturing, paid media, video animation, website development, and more.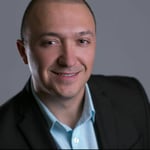 Romano Muniz
COO
Blue Modo Media
BEST OF THE BEST! Thank you Bluleadz!

Working with the Bluleadz team, specifically Brittany, has made a tremendous impact on our marketing efforts, transforming our approach on how we engage, monetize, and scale our business. The team takes an authentic, genuine, and holistic approach towards evaluating the overall model of the business for marketing purposes, and provided new vantage points allowing up to grow! The team was patient in educating our team on the inbound sales and service processes, helping us get out of our own way to take the company to the next level. Without a doubt, I'd recommend Bluleadz and their team for any company looking for their services!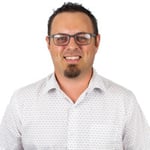 Nolan Pierce
CEO
A Design Link
One of the Greats

I have worked with and for these guys for many years. They have a highly competent staff and are willing to go the entire way with you, then take another step just to make sure you're satisfied. I would recommend any company looking to improve their marketing and strategy contact these guys! They Rock!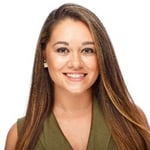 Erica Dube
Head of Marketing
Glass House Real Estate
Great Service, Great People, Great Results!

We work with BluLeadz to develop our Hubspot COS website pages and are always very happy with their responsiveness and ability to deliver on the vision we have for the site. Their team is very dependable and they communicate well throughout each phase of the process. We recommend BluLeadz to any companies using or thinking of using Hubspot for their business!!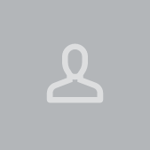 Elizabeth Nixon Ruhl
Director of Operations & Marketing
Glass House Real Estate
Amazing Team That Values Their Customers

The entire Bluleadz team is amazing! Weeks before having Bluleadz start a refresh of our website (second time using them we loved them so much the first time) we noticed that our site was running slow – really slow. When we asked the Bluleadz team to help, they bent over backwards to troubleshoot, diagnose, and fix our problem. Never once did they make us feel like they were too busy to immediately help us. They are customer service-oriented and results-driven. Bonus, they are just really nice people who are easy to work with.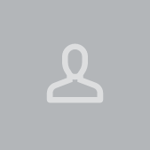 Stacey Haley
Director
Energy Planning Associates
Great Teamwork!

BluLeadz has implemented our inbound marketing plan. They started by fixing the foundation and have expanded from there. The ongoing relationship has been great! They continue to hold us accountable and keep us on target. When we reach a fork in the road they are able to provide direction based on their knowledge and experience versus our "gut".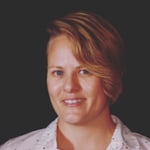 Janine Lyman
Marketing Operations Manager
Indexic
The Honeymoon Phase is Not a Phase with Bluleadz

Every encounter I've had with the Bluleadz team has surpassed my expectations. The business impact they've had has been remarkable as well as continuously going the extra mile without being prompted to. They present themselves as true partners not "just another marketing agency". I fully trust that my team will continue to grow with Bluleadz as we are able to make full use of the expertise they offer in sales and marketing. What makes them truly a member of our team is getting to know the people and really connecting. From sales to account manager... the quick-witted Brian and my partner in crime as we aspire to do "tour industry research" crashing over waves on jet skis... Will, the strategist who makes everyone look good... and No-nonsense-Jenna who gets everything done before her deadline and is likely juggling 10 additional things unbeknownst to you and carries herself effortlessly! They do what they do well and everyone has a good time in the process.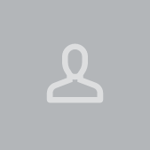 Kathryn Barry
Marketing & Client Services Manager
Sandler Training of Tampa Bay
So Pleased!

From the very first contact, our experience with Blueleadz has been fantastic. Will and Brian took the time to ask questions and better understand exactly what we were looking to do with our Hubspot CRM. They helped us design a CRM that works for what we do, not something generic that we have to "live with". Finally, they spent time training us so that we have the knowledge to actually know how to use it. Thank you, Blueleadz!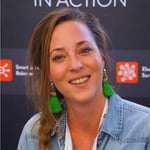 Nicoline Perné
Marketing & Demand Gen
AVI Networks
Very Well Organised and Fast Response

Love working with Bluleadz! The team is very responsive, fast and helpful and they are very organized! A lot of knowledge, keep up the good work!
Are You Our Next Happy Client?
Let's chat to see if we can help you accomplish your revenue goals!