See What Our Clients Are Saying
We don't like to toot our own horn. Thankfully, our clients often do it for us.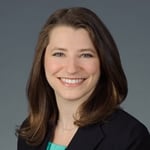 Leanne Ramsey
Vice President of Marketing and Public Relations
logicpath
Great Web Design, HubSpot Experts, Talented Team

Bluleadz was wonderful to work with on our websites. Yes, plural. Our first project moved our software firm's website to HubSpot COS and updated the design during our rebrand of our company. Bluleadz knows HubSpot inside-out and guided us on the right path with our inbound strategy and web design. Chad and Ashley were responsive, knowledgeable and talented. Throughout the project they implemented and educated us on best practices. Chad has a fantastic eye for design and we absolutely love our site. The deadline was aggressive; we launched right on time. We still receive complements. Our second project, we updated the design and moved our consulting firm's HubSpot COS. We went back to Bluleadz. They were dedicated to producing a website that we loved. Our site recently launched and our team is impressed with the results. We would recommend Bluleadz to anyone that is looking for a talented team to assist you with implementing an inbound strategy and creating an enticing new web design.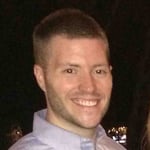 Brian Radford
Marketing Director
Chargeback Gurus
Great Website Development Experience

I really enjoyed working with Bluleadz to develop our new website (www.chargebackgurus.com) in HubSpot's CMS. The Client Team was very accommodating to ensure our complete satisfaction and their developer was very competent, reliable and enjoyable to work with. I hope to work with Bluleadz again in the future and would highly recommend them to anyone looking for a HubSpot resource.
Are You Our Next Happy Client?
Let's chat to see if we can help you accomplish your revenue goals!