See What Our Clients Are Saying
We don't like to toot our own horn. Thankfully, our clients often do it for us.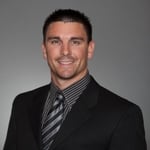 Nicholas Eberenz
Creative Manager
Nextech
Great Company, Amazing People

Bluleadz has been with us from the start. We were on the fence about HubSpot 5 years ago and they sold us in one short demo. Bluleadz delivers award-winning designs and amazing customer service. We have been through three website designs and multiple projects with Bluleadz and have never been disappointed. We highly recommend using them as your HubSpot partner.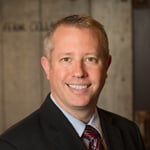 Vincent Dolan
Director of Operations
SpinalCord.com
5X as Many Leads, 2X Traffic in 1 Year

We approached Bluleadz with a problem: Despite great traffic, lead flow did not match it. Both short- and long-range plans were made and executed over the course of a year resulting in an immediate increase in conversion rates. Our inquiries doubled within a six-week time period. As those numbers grew we actually made changes to the site in order to reduce the volume and increase the quality of responses. The secondary goal of increasing traffic was also accomplished and we have seen traffic nearly double in the year since we began working with Bluleadz. The result has been a five-fold increase in conversions (including an marked improvement in quality) and nearly doubling of our traffic. In my opinion these numbers speak for themselves. Having spent time working at an agency I understood better than most the challenges we would face as a client and pushed them to excel. These demands were met wholeheartedly as a challenge accepted and met. I am happy to provide follow up offline.
Are You Our Next Happy Client?
Let's chat to see if we can help you accomplish your revenue goals!