See What Our Clients Are Saying
We don't like to toot our own horn. Thankfully, our clients often do it for us.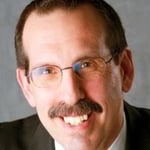 Richard Lepsinger
Managing Partner
OnPoint Consulting
A Knowledgeable and Responsive Team

Bluleadz put together a very knowledgeable, responsive and hard-working team to work on our account. They understand the HubSpot technology and how to leverage it. They've improved the look and feel of our website making it crisper, more accessible and easier to navigate. Since working with BZ we've more than doubled the number of visits to our site by high-quality leads.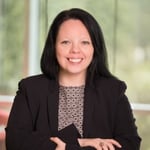 Patricia Jimenez
Sales & Marketing Specialist
Handex Consulting & Remediation (HCR)
Bluleadz is an Amazing Team!


I can't say enough about Bluleadz. In 2016, they helped us get our website up and running in only a few months. They continued to help us throughout the process with inbound, all while working with our internal challenges. They always went above and beyond to help us with any project and continue to this day. At the drop of a dime, they continually support us when ever we need help. I am truly thankful that HCR has been able to partner with Bluleadz.; I hope to continue working with them in the future.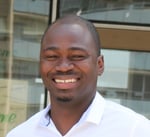 Quacy Barry
CEO
BCR Basements
Best Buying Experience Ever

This is one or the best buying experiences ever, the guys are great. I feel like I'm a part of something great. I actually want to incorporate some of what I've experienced into my own sales process.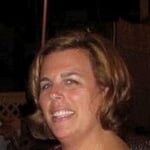 Tracey Tinsley
Community Manager
In The News
Thank You!

I have loved working with Bluleadz, they have done everything for us from the top down. From helping to redesign our website and making sure it is optimized to helping us put together a clear plan of attack not only for our marketing but also our social media presence, They are a wonderful resource and the service they offer is outstanding.

Abram Mendal
Vice President
Pan Am Leathers
Improved Sales Significantly

Bluleadz manages our whole online marketing business. They create content, manage PPC, SEO and help with strategy. As a direct result of their work, we have been able to build a solid online retail business from scratch and it has also improved our wholesale business and brand awareness in measurable ways. I highly recommend them.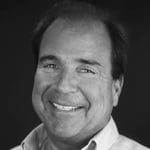 Bradley Chazin
President
Western Construction
Patience

I've had my website on HubSpot for many years so when it came time to convert over to the new COS platform Bluleadz was recommended to me by Hubspot with several other names to consider. I like to joke that I know enough about SEO and website design to be dangerous. However, they listened to my ideas about what I wanted and at the same time made excellent recommendations based on their experience. I really appreciated the patience they showed when I wasn't sure which way I wanted to go. I'm also a bit of a procrastinator and they politely kept me on schedule. The entire team at Bluleadz were a pleasure to work with and I get lots of compliments on my new website design. Thanks guys!
Are You Our Next Happy Client?
Let's chat to see if we can help you accomplish your revenue goals!