See What Our Clients Are Saying
We don't like to toot our own horn. Thankfully, our clients often do it for us.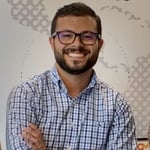 Jack Shonkwiler
Marekting Director
BrightGauge
A Phenomenal Experience!

Working with Bluleadz has been a phenomenal experience. They are very responsive and have been a great addition to our ongoing marketing efforts to increase our brand awareness and website conversion rates. They initially migrated our website onto HubSpot and have been assisting us with our website redesign. We have web designers in-house but rely heavily on Bluleadz for website development in which they have shown superior knowledge and quick response times. Bluleadz has also helped guide our in-house content creation with SEO best practices. Bluleadz has shown professionalism and expertise while assisting us with SEO, email marketing campaigns, lead nurturing, paid media, video animation, website development, and more.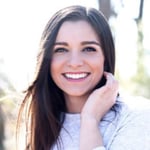 Kaylie Lynn Gyarmathy
Marketing Manager
vXchange
Very Knowledgable In HubSpot


We've been with BL for about 9 months and use them for a variety of marketing projects. They are a huge help with HubSpot related tasks. Ben, our copywriter, always hits spot on when writing for our industry. Ryanne and Will always work very hard to meet our ever-changing needs to keep up with the large workloads we constantly give to BluLeadz. They've been a great partner to us.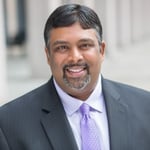 Vinod Paul
COO
Align
A Pleasure to Work With!

We evaluated several Hubspot partners before picking bluleadz. Bluleadz was an easy decision for me, they understood my requirements to develop a new website and had excellent references. It's been a pleasure working with the team and we are excited about the launch of our new website fully utilizing Hubspot's functionality shortly!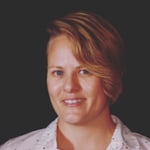 Janine Lyman
Marketing Operations Manager
Indexic
The Honeymoon Phase is Not a Phase with Bluleadz

Every encounter I've had with the Bluleadz team has surpassed my expectations. The business impact they've had has been remarkable as well as continuously going the extra mile without being prompted to. They present themselves as true partners not "just another marketing agency". I fully trust that my team will continue to grow with Bluleadz as we are able to make full use of the expertise they offer in sales and marketing. What makes them truly a member of our team is getting to know the people and really connecting. From sales to account manager... the quick-witted Brian and my partner in crime as we aspire to do "tour industry research" crashing over waves on jet skis... Will, the strategist who makes everyone look good... and No-nonsense-Jenna who gets everything done before her deadline and is likely juggling 10 additional things unbeknownst to you and carries herself effortlessly! They do what they do well and everyone has a good time in the process.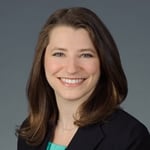 Leanne Ramsey
Vice President of Marketing and Public Relations
logicpath
Great Web Design, HubSpot Experts, Talented Team

Bluleadz was wonderful to work with on our websites. Yes, plural. Our first project moved our software firm's website to HubSpot COS and updated the design during our rebrand of our company. Bluleadz knows HubSpot inside-out and guided us on the right path with our inbound strategy and web design. Chad and Ashley were responsive, knowledgeable and talented. Throughout the project they implemented and educated us on best practices. Chad has a fantastic eye for design and we absolutely love our site. The deadline was aggressive; we launched right on time. We still receive complements. Our second project, we updated the design and moved our consulting firm's HubSpot COS. We went back to Bluleadz. They were dedicated to producing a website that we loved. Our site recently launched and our team is impressed with the results. We would recommend Bluleadz to anyone that is looking for a talented team to assist you with implementing an inbound strategy and creating an enticing new web design.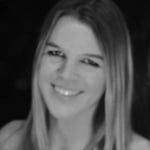 Laura Mauersberger
Communications Manager
LeanIX
Excellent, Understandable and EXTREMELY Useful

Chad of BluLeadz exceeded all my expectations. He worked with me and my team to help us get a better understanding of the Hubspot design manager. We wanted to be able to do things on our own and Chad really helped us understand how more deep things, like custom modules, work. Specifically we also really enjoyed that he showed us how to build them in an easy but reliable way. Other than this, we also learned best practices and many other things. Bluleadz is a really amazing agency! 100% recommend!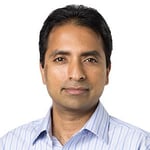 Chandra Sekar
Vice President of Marketing
AVI Networks
One of the Most Responsive Teams

The Bluleadz team is a true partner in our marketing efforts. I like that Bluleadz is proactive and efficient in the areas that they are able to help us and clear about areas that they are unable to contribute. Cassandra, Steven, and the extended team are a pleasure to work with and an extension of our internal team.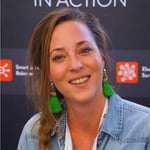 Nicoline Perné
Marketing & Demand Gen
AVI Networks
Very Well Organised and Fast Response

Love working with Bluleadz! The team is very responsive, fast and helpful and they are very organized! A lot of knowledge, keep up the good work!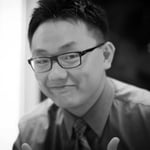 Stephen Tong
Marketing Operations Manager
Ingram Micro Commerce & Lifescycle Services
Lifesaver for Day to Day Operations!

Having inherited the Bluleadz relationship through some internal moves, I can honestly say these folks are some of the best people to work with. They have helped us a tremendous amount, putting in efforts into areas we lack, as well as provided help on a day-to-day basis. The best thing is they're constantly hungry, looking for areas to improve and optimize. Shout outs to Kristin for carrying our workload and making it look easy!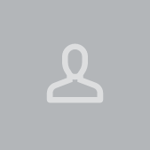 Stacey Haley
Director
Energy Planning Associates
Great Teamwork!

BluLeadz has implemented our inbound marketing plan. They started by fixing the foundation and have expanded from there. The ongoing relationship has been great! They continue to hold us accountable and keep us on target. When we reach a fork in the road they are able to provide direction based on their knowledge and experience versus our "gut".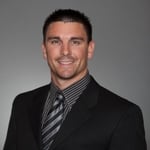 Nicholas Eberenz
Creative Manager
Nextech
Great Company, Amazing People

Bluleadz has been with us from the start. We were on the fence about HubSpot 5 years ago and they sold us in one short demo. Bluleadz delivers award-winning designs and amazing customer service. We have been through three website designs and multiple projects with Bluleadz and have never been disappointed. We highly recommend using them as your HubSpot partner.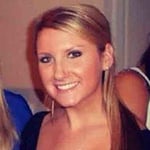 Katie Sloane
Sr. Marketing Manager
Align
Great Partner and an Awesome Team!

Bluleadz brings website design and inbound strategy ideations to life. We evaluated multiple certified agencies before selecting Bluleadz, and they exceeded our expectations. The Bluleadz team was efficient, responsive, knowledgeable and a pleasure to work with. In Bluleadz, we found a real partner that we could rely on. I would recommend Bluleadz to any business seeking to redesign and optimize their site. Looking forward to working with them again and fostering our relationship!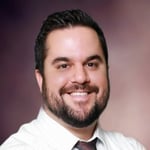 Gabe Martin
Business Development Manager
Compuquip Cybersecurity
They Make a Great Partner

Lightning-fast response time, large team with specialists able to tackle anything needed, deadlines met. I can't speak highly enough about the team at Bluleadz.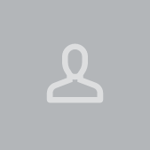 Criss Marshall
Head of Marketing
Espressive
Amazing Agency -- Superstar Lead on Our Account


Bluleadz is an amazing agency. They listened to our early requirements, did an audit, came back with recommendations, and push us every day to be better. I don't want to put Cassandra's name on here (I know I'm going to regret that!) because everyone will want her. But, she truly rocks. I absolutely recommend Bluleadz.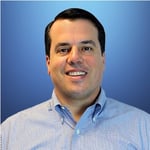 Eric Dosal
CEO
Compuquip Cybersecurity
Bluleadz is PHENOMENAL

Bluleadz has impressed me and my team from the moment they started working with us. The biggest benefit was having a full inbound marketing team at my disposal as soon as we started the contract. For any business that doesn't have the time or expertise to launch and/or manage an inbound marketing effort I would highly recommend working with Bluleadz.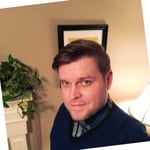 Brian Dziuk
Marketing Director
RASTRAC
Bluleadz is AWESOME!

We've been working with Bluleadz for over one year now, and I have been thrilled with the results. They have produced excellent materials for us, and the entire team is an absolute delight. We have seen positive growth in our blog views, leads and overall web traffic since we have partnered with Bluleadz.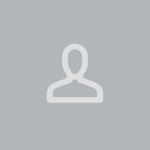 Andrew Ciaccia
VP of Marketing
Uniken
Responsive and Effective Marketing Agency


The Bluleadz team is a delight to work with! They've become an extension of my marketing team and an invaluable resource.. My account manager, Jenna, is extremely responsive to our needs and has taken the time to understand my business. And their designer, Karrey, has help given our company a visual upgrade. I highly recommend them, especially for companies in growth mode, that need several marketing disciplines (design, copy writing, social, etc), but can't afford it, as they have knowledgeable specialists in each area.

Are You Our Next Happy Client?
Let's chat to see if we can help you accomplish your revenue goals!