ROI Assessment and
Reporting Services
Tampa-Based Digital Agency
Understand the Impact of Your Marketing Efforts.
Return on investment (ROI) should be a major area of focus for you. When you're not looking at the ROI of your strategies, how do you know what's working and what's not?
More importantly, how can you identify opportunities for improving your strategies and maximizing the impact of them?
You need a plan in place for gathering the right metrics and tracking how your efforts are aligning with your goals. If you're coming up short, you will know exactly when and how to shift your approaches.
ROI assessment can be really difficult, especially when you don't have enough resources to commit to building reporting dashboards that help you see your ROI.
This is where we can help you.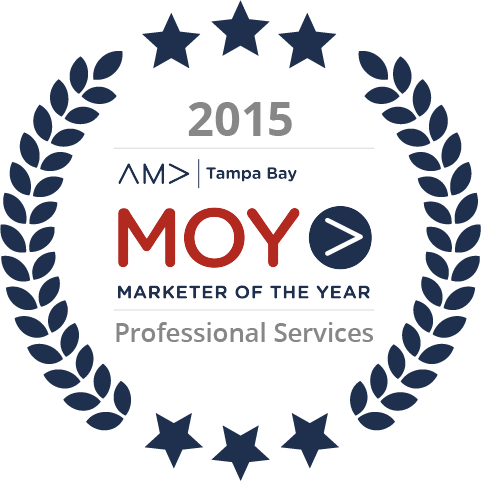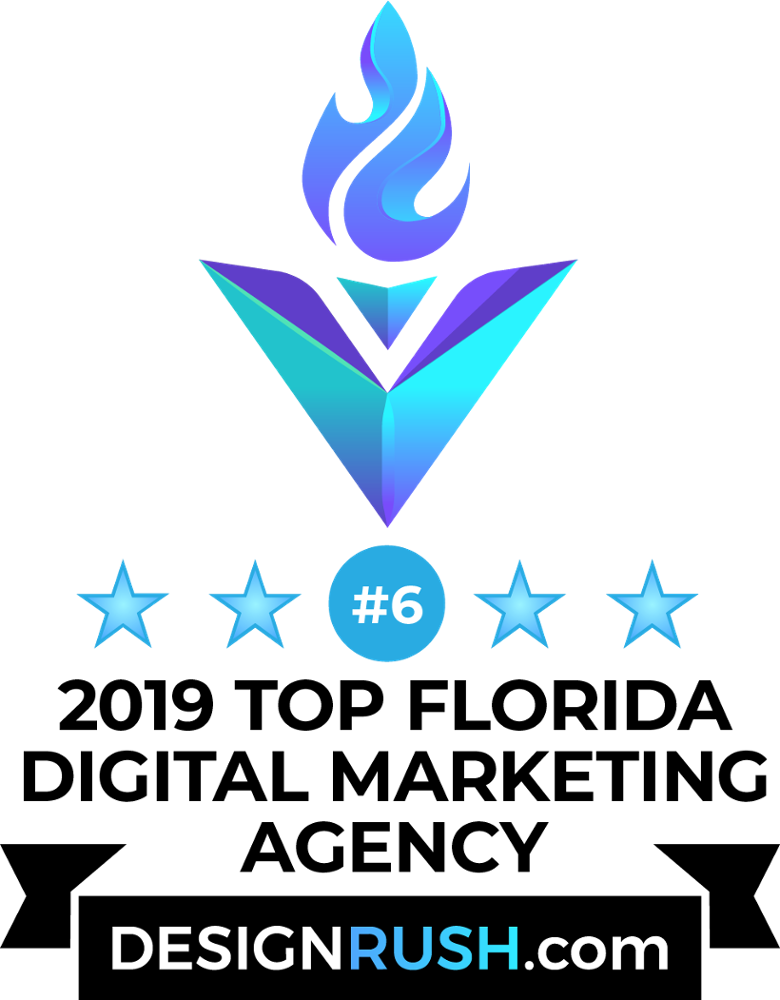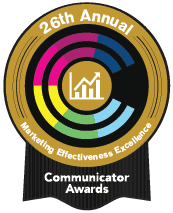 Hear about our kickass work directly from our happy clients.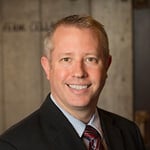 Vincent Dolan
SpinalCord.com
We approached Bluleadz with a problem, despite great traffic lead flow did not match it. Both short and long-range plans were made and executed over the course of a year resulting in an immediate increase in conversion rates. Our inquiries doubled within a 6 week time period. As those numbers grew we actually made changes to the site in order to reduce the volume and increase the quality of responses. The secondary goal of increasing traffic was also accomplished and we have seen traffic nearly double in the year since we began working with them. The result has been a fivefold increase in conversions (including a marked improvement in quality) and nearly doubling of our traffic. In my opinion, these numbers speak for themselves.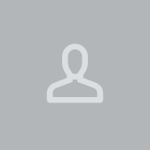 Stacey Haley
Energy Planning Associates Corporation
Bluleadz has implemented our inbound marketing plan. They started by fixing the foundation and have expanded from there. The ongoing relationship has been great! They continue to hold us accountable and keep us on target. When we reach a fork in the road they are able to provide direction based on their knowledge and experience versus our "gut".
ROI Assessment Services: Why You Need Them
Measuring ROI can feel overwhelming because it requires a lot of measuring, analyzing, and reporting. And with a look at your business as a whole, you can measure every initiative in your marketing, sales, and service efforts.
The truth is that calculating ROI can be really difficult for a variety of reasons.


ROI Is Not Just About Spending and Revenue.
When you look at ROI of a marketing campaign, for example, you often factor in the costs of creating the content, designing the campaign lead magnet, and other aspects.
However, there are several other metrics outside of how much you spend and the amount of revenue you generate that can be overlooked. For example, indirect or soft ROI measures include aspects that are not easy to quantify but still make a big contribution to the success of your efforts over time.
Indirect ROI measures might include improved brand reputation, increase in company morale, or a positive level of employee well-being. All of this is so important to your business efforts, but they're easy to overlook because they're hard to measure and track.


ROI Is Not Immediately Known.
Most business strategies require a significant investment of time. And results might not be apparent for a while.
For example, SEO campaigns do not immediately get your blog content ranked on Google's first page of results. The more content you create and the more links you earn, the higher your ranking potential will be. But this takes a long time, especially if your website doesn't have an established level of authority.


Attribution Is Not Linear.
Let's say that SEO campaign you started last year generated a massive increase in organic traffic and lead generation. Can you say that the keyword research you did directly influenced the revenue you earned from those newly acquired leads?
Not really. Most strategies require many moving parts. So in terms of the SEO campaign, you might have generated more leads because your developer made big changes to improve website performance, which kept readers on your page and guided them to conversion paths.
This is just one example of how calculating ROI can be difficult.
The Bluleadz Difference: Our Uniques
Many agencies outsource their talent and stick their clients in rigid, long-term plans. You're simply dumped into a tier, with a standardized plan that lasts the life of your contract.
And that's it.
With Bluleadz, you get a customized strategy that's built around your unique goals. A major part of your strategy is assessing your ROI and using reporting dashboards to track progress toward goal achievement.
We offer month-to-month agreements and use a flexible points pricing model. This way, we can evolve and adjust your strategy and allocate resources as needed. We stay agile in our planning and execution.
Also, we offer other services in marketing, sales, and customer service, helping companies take a holistic approach to their entire business strategy. And our team is in house. We never outsource. We hire talented, driven professionals that deliver results.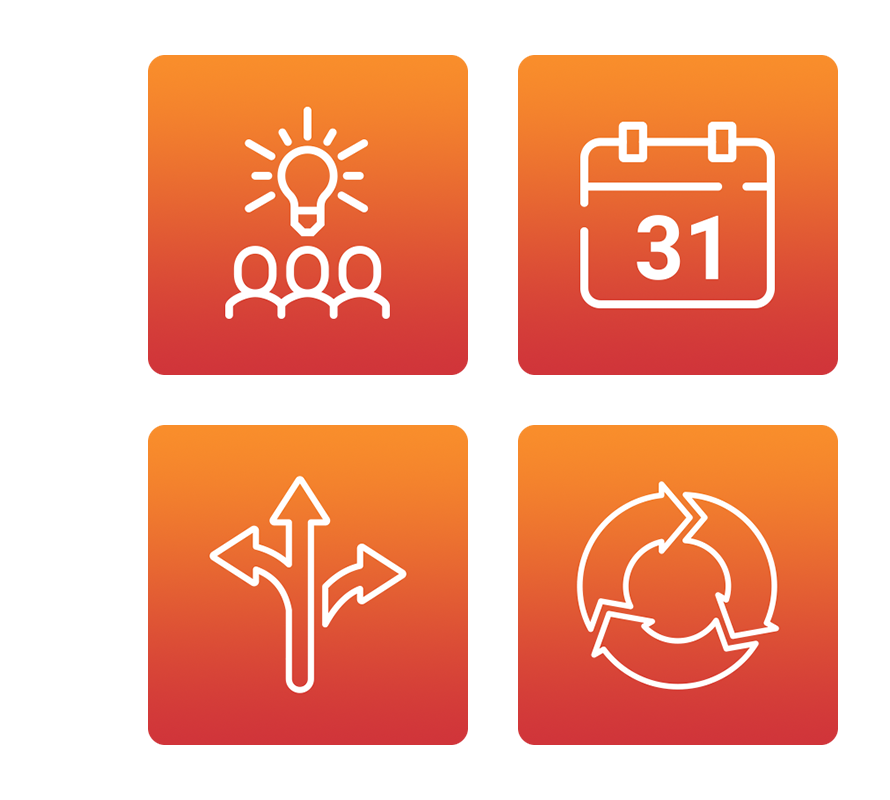 What Is Return on Investment (ROI)?
Your return on investment (ROI) is a metric that shows you the amount of money you either gained or lost for a specific investment.
In terms of business, ROI is often associated with the effectiveness of your marketing strategies. However, you can measure the ROI of various business initiatives and investments, like software tools and services.
How to Calculate ROI for Your Business: The ROI Formula
Let's look at how to assess the ROI of your marketing efforts. You want to measure specific tactics so you can see the return for each one you invest in.
For example, PPC campaigns can show you exactly how much your advertising returns in terms of impressions, clicks, leads, and sales deals closed.
The basic formula you can use to calculate marketing ROI is as follows:
[((number of leads x lead-to-customer rate x average sales price) - cost or ad spend) ÷ cost or ad spend] x 100
As you can see, you need to know:
The number of leads you earned
The percentage of leads who became customers
The average price of your product or service
The amount you spent on the tactic
This provides visibility on all the tactics you're using.

How Tracking ROI Steers Decision Making
When you track this metric, you can guide your strategy in a way to maximize your return on everything you do.
Let's look at a quick example of how companies use marketing ROI to guide their planning.
An HR software company paid its internal content marketing team to write five blog posts about the importance of using software to ensure compliance. Their paid media specialist spent $100 on targeted ads to promote their content.
Their employees cost $900 total to create the blog posts and promote them. They earned a total of eight leads, with four of them turning into customers, the average revenue for each new client being $2,000.
Using the ROI formula, the company can see a $700 return:
[((8 x 0.5 x $2,000) - $1,000) ÷ $1,000] x 100 = $700
This should inform their strategy. They can train their team to create more content at a faster rate or reduce their ad budget and see if they can yield more revenue.


What to Track With Reporting
Your ROI assessment and reporting strategy can be tailored to whatever you need it to be. Some of the most common business reports include:
Social media marketing performance
Paid ad campaigns performance
Content marketing performance
Landing page performance
SEO campaign performance
Email campaign performance
Sales call outcomes
Sales activity leaders
Deals closed vs. goals
Contact lifecycle funnel
Meetings booked report
Time in deal stages
As you develop your reporting strategy, make sure you have the right software tools in place.

HubSpot Reporting Dashboards: Your Best Option for ROI Assessment
Reporting is key to how your business calculates ROI and evolves strategy over time. And with HubSpot reports, you can get all the data you need.

You get access to a bird's eye view of all your marketing, sales, and service data. You can build customized report dashboards for all your teams.

For example, your sales team can look at the length of your sales cycle by evaluating reports for average days to close. This dashboard example is organized by contact owner.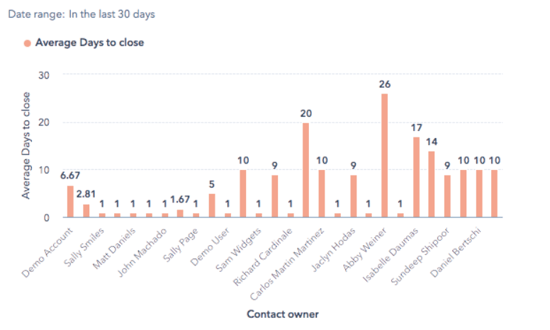 Source: HubSpot
Make the most of your business software by looking at reporting features and learning how to build valuable reports.
The Bluleadz Process
Our team follows three simple steps in developing your ROI assessment and reporting process.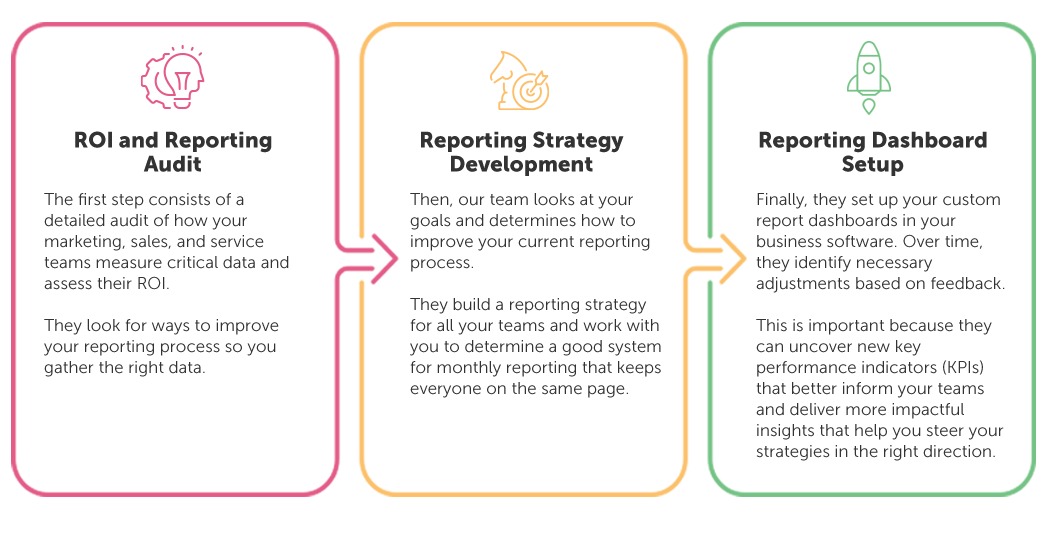 Tampa-Based Agency. Global Results.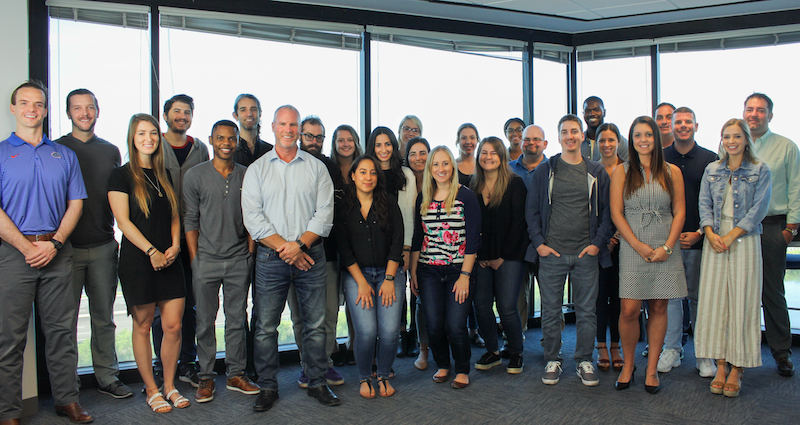 Bluleadz started in the Tampa Bay area in 2009, when our CEO and founder Eric Baum embraced the inbound methodology by watching HubSpot TV.
Fast forward 10 years, and we continue to proudly serve our clients as a HubSpot Diamond Partner Agency. Our beautiful office overlooks Tampa Bay, constantly reminding us of our proud Florida roots.
While we work with several companies based in Tampa, we also serve many clients throughout the world. Our mission is simple.


Transform the Way Companies Market, Sell, and Service Their Customers.

And that mission extends to all businesses worldwide. Let's get started.
Sign Up for Your Free ROI Reporting Evaluation
Our inbound specialists are ready to help you develop your reporting strategy.