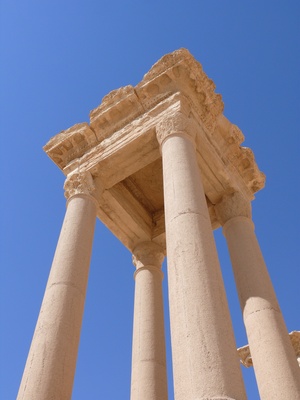 Most entrepreneurs know that to be successful, a strong presence on the Web is essential. But internet marketing requires more than just establishing an attractive Web site, setting up a Facebook page and hoping for the best. So how do you ensure your site will generate traffic, and more importantly, convert visitors into customers? The secret is in these four internet marketing pillars:
Create
When creating content for your business, think beyond your Web site. Use your expertise in your industry to produce informative blogs, videos, ebooks, reports, podcasts, and enewsletters to educate your readers on important topics in your industry.
Resist the temptation to make your content too product-centric. The goal is to produce relevant information that benefits your readers, establishing you as a credible and valued source. While you don't want to overly sell your business or product in the content you create, it is important that all marketing pieces consistently reflect your brand. Also, don't miss the opportunity to include your company's logo, Web site, and phone number on each piece you publish.
How do you create fresh, engaging, content for your readers? Successful internet marketing requires you to think like a customer, not a seller. One of the easiest ways to develop topics for blogs and other content is to create a list of questions that are frequently asked by your customers. You can even use these questions as the titles of each piece you create to help engage the reader. Once you have wriiten a blog post on each of these topics you can then assemble all of these questions and answers into an free downlodable eBook.
Optimize (Search Egnine Optimization)
The content you create must attract not only readers, but also search engines, which help your targeted market find you. To optimize your site for search engines, identify long-tail, or specific, keywords that relate to the topics of your content. Then include the keywords in your content, page title, URL, and the H1 or header tag of your blogs and other content.
You should also publish content frequently to optimize your web site traffic. The more indexed pages your site is comprised of, the more opportunity you have to use keywords.
Promote
Crafting informative content for the benefit of your readers is only part of the internet marketing puzzle. Now you must actively promote your blogs and other content through social media. Start by creating a presence on Facebook, Twitter, LinkedIn, Google+ and any other networking sites your targeted market find valuable. Then, share links to your blogs, videos, and other content. Don't forget to spend time developing your following on each of these sites to increase your readership.
Finally, be sure to add social sharing buttons to each of the pieces you publish. This will allow your audience to share your content with their followers. What better way to establish credibility and expand your reach among new readers?
Analyze
By now you may be investing a considerable amount of time into the creation and promotion of your content. But how do you know if it's paying off? Ask yourself some of the following questions:
How many page views do each of my articles have?
How many readers subscribe to my blogs or enewsletters?
Do my blogs engage readers and generate comments?
How many times has my blog/article/video, etc. been shared via social media?
How many of my leads originated as blog visitors?
Depending on your answers to these questions, change up your tactics to see if your results improve. Test out a new layout for your blog, or see if your call-to-action is more successful if it is placed at the top of your post versus the bottom.
By incorporating these four pillars into your internet marketing strategy, you will set yourself apart from your competitors and establish more meaningful and multi-dimensional relationships with your prospective clients.