It's pretty well-known that the most economical and effective form of advertising is also its oldest form. Word-of-mouth advertising is verbal gold for plumbers, because, not only does it not cost you a dime, a good recommendation enhances your reputation, instantly creates a buzz and often turns that into telephone calls. With your solid work, you can increase your customer retention rate in the blink of an eye...and it never costs you anything. For maximum advertising value, you just can't touch word-of-mouth marketing. The question is, then, how can you turn your current customers into folks who swear by your business' work? And furthemore, how can you use your Internet marketing strategy to help do that?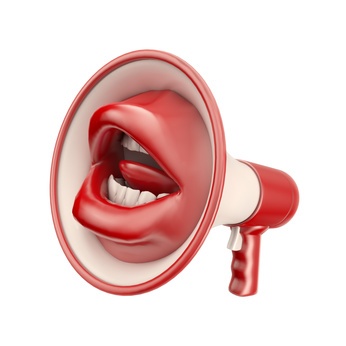 Take Initiative Now: Get People Raving About How Great Your Plumbing Company Is
As an independent plumber or the owner of a plumbing company, you understand how important it is to get people talking about your business. There are a number of ways to get that happening: great branding, exceptional service, enticing offers and discounts...these are excellent ways to generate word-of-mouth advertising. But you can also use your website, social media like Facebook and email marketing to do it, too. These are all essential parts that make up the whole of inbound marketing. Still, there are specific steps that you can take to increase the buzz about your business. Here are a few big points to make. If you have any further questions or comments, contact us here at BluLeadz Inbound Marketing or just post a comment here at the blog.
3 Standout Features Of A Potent Internet Marketing Strategy Guaranteed To Get People Talking
Word-of-mouth advertising can increase your cash flow incredibly fast, launching your brand from a nowhere square to a local market superstar in a flash. But getting from point A to point B doesn't just happen by coincidence. Here are a few Internet marketing strategy focal points that will energize your local market and turn a simple buzz into a whirling swarm of activity.

Identify Your Public - It's essential that you know your target audience to fully exploit the advantages of word-of-mouth marketing. To do this, put yourself in their shoes. Understand what your customers want and need from you. We like to call it persona creation, but you can call it whatever you like. You only need to understand things from your prospects' point-of-view.
Understand How To Maximize Social Media - Yes, we mentioned this before, but in today's marketplace, Facebook, Pinterest, Twitter and Google+ should be second nature for you by now. If they aren't, you're behind the times and you could be losing valuable customers. Sparking serious conversation on Facebook, for example, requires you to know your target well. When you use Facebook, studies have shown that if you post something that's related to your business but not necessarily a hard sell, that's likely to get people talking and draw attention to your plumbing business. For example, let's say they discovered the world's biggest cockroach living in the sewer beneath the mayor's mansion in New York City. An unusual post on your page such as this is sure to attract attention and get people talking. Even if that roach was causing a clogged sewer. But you what? That's when you can jump in and start talking about solutions to clogged sewers. Now who would have ever thought something like that could be transformed into greenbacks for your plumbing business?
Be The Plumbing Expert - Back in 1983, bassist Kim Gordon of the rock band Sonic Youth declared that people will pay to see other people have confidence in themselves. This holds true, not only in the performing arts, but across all occupations and professions. You must project authority, whether you do that online, via television and radio or by example. Know everything there is to know about your industry. Tell your public that you stay atop recent industry advances. Using email lists is one great way to do this, and so is Facebook, LinkedIn and Twitter. You are the leader in your market in the plumbing office. You're the innovator. You have access to the latest equipment, the most advanced training methods for your professionally-trained staff. Project it.
Need Help With Your Internet Marketing Strategy And Generating That Swarm Of Business From Word-Of-Mouth Advertising?
If you have any questions or ideas, we always encourage everyone to post those here at our blog or contact us. At BluLeadz, we have proven results that show how we've helped numerous plumbing companies go from unseen to instantly recognizable in their local markets. Let us help you do the same in yours!