Google is the number one site for online search, but it's so much more!
Whether you love them or hate them, Google offers a suite of free tools that are convenient to use and can help you develop your marketing strategy, write your content, and even choose the perfect keywords for your PPC campaign.
Their toolkit is integrated, easy to access, thorough, and, of course, free! Google tools can help you to get more out of their search tool and your social media marketing experience.
Here are 20 free Google tools that every marketer should be using every day:
1. Google My Business
Formerly known as Google Places, Google My Business is a tool that every marketer should be using for their company and their clients.
Sign up your business for free, create a page, and your business information will be featured in local search results.
You'll get your business on Google Maps and in search results for free, based on your location. Signing up for Google My Business will also create a Google+ page for your business.
2. Google AdSense
If you have ever created a website for a niche market to generate links, or if you have a site you use for development, Google AdSense gives you a way to monetize your site by hosting ads.
While you most likely won't be paying off your house with the money, it can be a passive revenue stream with little to no input once you've set it up.
Simply place some ad code in your header, content, and sidebar, and Google will place relevant ads there. The amount you earn will depend on the subject matter and traffic you receive.
3. Google Webmaster Tools
Google Webmaster Tools give you an opportunity to track the health of your site on Google. This tool will alert you of any red flags that could be impacting your site from showing up high in the search rankings.
It can also help you analyze and understand how your existing traffic is finding you.
4. Google Suite: Docs, Sheets, Slides, and Forms
If you collaborate with other team members or need to work from the road, Google Suite is your answer to Microsoft's Office Suite. It includes:
This set of tools can help you collaborate on data analysis, ebooks, blog posts, and more. Projects are saved automatically and stored on the cloud.
Plus, you can access projects on any device with a quick download of the mobile app.
5. Google Analytics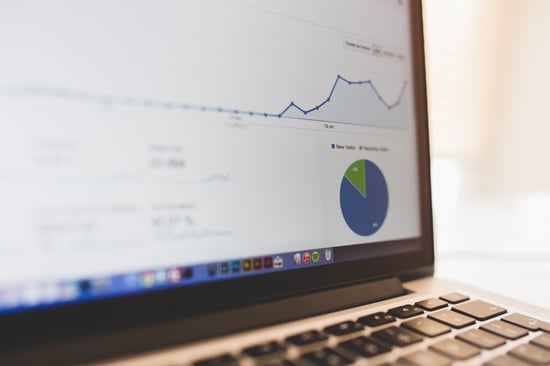 Probably one of the most popular and useful Google Tools, Analytics is helpful to business owners, for SEO, and for affiliate marketers.
Analytics gives you a daily snapshot of your website's performance. Learn about your visitors, where they come from, and how they move through your site.
Make the most of this tool by analyzing marketing channels, tracking your sales funnel steps, and checking conversion rates.
6. Google Sitemaps
Sitemaps can help designers or webmasters place new pages on their site and into the search index. This tool creates an XML file that is uploaded to Google as new pages are added.
To put it simply, it helps get your information online quickly.
7. Google Alerts
Alerts tracks mentions of your business or when someone describes your company and related information. This is a great tool for managing social engagement, products, and authority.
8. Google AdWords
If you're not getting the results you hoped for with organic search, you may want to explore paid search opportunities.
Google Adwords allows you to bid on relevant keywords. You can target using location, mobile, or desktop browsers, along with other criteria.
9. AdWords Keyword Tool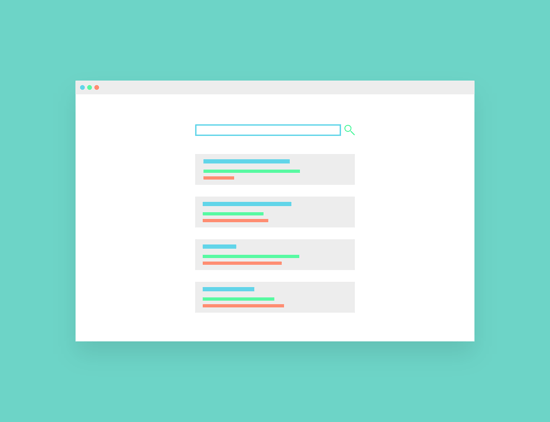 If you're stuck finding keywords for your paid campaign or want some excellent choices for SEO, Google's AdWords Keyword Tool can help.
Determine the total searches and the cost-per-click for specific keywords.
10. Google Blogger
If you're ready to start a blog, but not ready for a self-hosted platform like Wordpress, Google Blogger is a great choice.
Not only is it powerful, but it's also free and easy to use.
11. Google Groups
If you're an SEO expert or marketer, you understand the importance of developing a solid contact list of prospects who share similar interests.
Social networking is a key component of creating your contact list. Google Groups is a social and business networking site that you should explore.
12. Google Trends
When developing your marketing strategy, you don't want to overlook the hottest trends. This is where Google Trends comes in.
Break down trends by different criteria, and check out popular trends and products. This is a key tool for researching niche markets.
13. Google DoubleClick Search
This suite of products helps you make educated advertising decisions. You can make and measure your ads, which helps you target the right spaces online.
Identify what keywords to target to reach your audience, and see how their search behavior changes in real time.
14. Google Drive
With Google Drive, users get 15 GB of free online storage. This is an excellent option if you collaborate with others.
Share photos, files, PowerPoint presentations, designs, and documents online in real time. This makes collaboration easy and eliminates the headache of sending too-large email attachments.
15. Google Calendar
With this tool, you're able to keep track of important daily tasks, meetings, and projects. When you set reminder alerts, you'll get a pop-up when you're logged into your Google account.
Share your calendar with work associates, keep track of Twitter chats and guest blog posting opportunities, highlight advertising expiration dates, and a whole lot more!
16. Google Gadgets
Extend the functionality of your website or browser with free Google Gadgets.
They're organized into categories like news, tools, games, finance, communication, lifestyle, technology, and more.
17. Google Insights
Search for keywords, and see their trends over time. This can help you analyze keyword popularity and worldwide search trends and find keyword popularity by month, season, or over the course of a year.
Overall, this is a great tool for SEO.
18. Google Mail (Gmail)
Google's smart filtering system makes organizing important emails easy. Filter messages into multiple labels and have them skip the inbox or labels for easy archiving.
Gmail can help you keep your inbox clean, organized, and spam free.
19. Google Voice
Create a phone number to receive calls and texts. You can view messages in an interface like Google Mail.
It's a great alternative if you want to set up a separate phone line for a web asset. Use this tool to count calls, test your website phone number placement, and more.
20. YouTube
Google has owned YouTube since 2006, so if you're looking to dominate the video market, Google can help! Not only will you have access to millions of viewers, your videos will show up on prime real estate in Google search results.
If you own a website, e-commerce business, or are a marketer looking for a suite of useful programs, Google Tools is all you need.
Best of all, Google Tools are free, available 24/7 from anywhere with Internet access, and can give you the ability to market your products or services with nothing more than a laptop, or even your tablet or smartphone!
If you're looking for an easy-to-use platform, make sure to check out these powerful Google tools!