Photoshop has long been one of the mainstays of creativity in marketing, advertising, and publishing.
But its cost, steep learning curve, and tendency to change radically has inspired many digital agencies to look elsewhere for Photoshop alternatives to meet their needs.
When it first came along, Adobe's leading image editing software was practically the only game in town. Although it's still iconic – and arguably retains the most robust feature set – it has faced still competition from a wide range of Photoshop alternatives.
Many of these are inexpensive, have a better UI, incorporate specialized features, or all three.
Choosing Photoshop Alternatives: Considerations to Keep in Mind
When you're looking for Photoshop alternatives, you'll want something that suits your production environment perfectly. Ideally, every member of your creative team should be able to use the same software: That makes coordination easier and cuts down on mistakes.
Cost is another factor. While many Photoshop users have been willing to hold their noses and go along with Adobe's perpetual subscription model, it's left some with the sense that a cloud-based approach is, sometimes, just a cash grab. On-premise software can have a much lower cost of ownership.
So can an open source solution – as long as it's licensed for commercial use.
Last, but not least, there's the question of mastering the software. If you're switching from an Adobe product to one of today's alternatives, it can be helpful if the new software is designed to ease that transition. Otherwise, you might find yourself reinventing the wheel.
With all this in mind, we can dive into the short list of the very best Photoshop alternatives.
6 Photoshop Alternatives to Empower Your Creative Team
1. Affinity Photo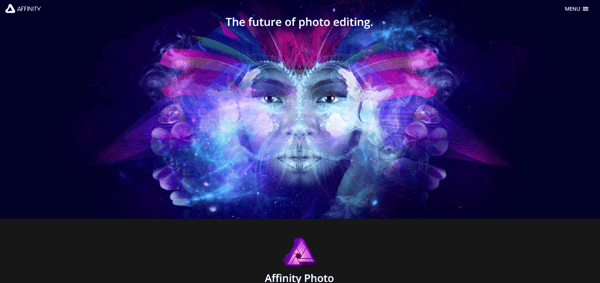 Costing just $49.99 as a one-off payment, Affinity Photo stands head and shoulders above the rest for a variety of reasons. It focuses on a high degree of interoperability with Photoshop, so you'll never have to worry about file formats or working across platforms.
What's more, everything about the program's performance has been tweaked to make it much less temperamental. Users praise its high speeds, few crashes, and unlimited use of "undo" – the latter one of the biggest complaints professionals have about Photoshop.
2. Sketch
Sketch is a Mac-only Photoshop alternative offered at a price of $99 annually. Web designers love it for its focus on vector graphics that translate easily to a wide range of applications. It also has a slew of common features, like layers and style presets, akin to Photoshop.
One area where Sketch really excels is the sleek user interface. It's simple to pick up and use no matter what your design background may be.
Plus, it's designed to be extremely flexible: Its infinite zoom and vector shapes help you build projects suitable for all displays.
3. GIMP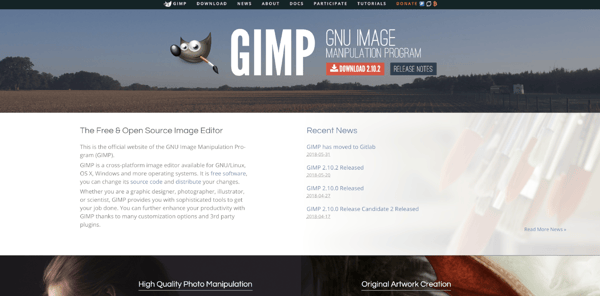 GIMP has a huge following, partially because you can use it on all the most popular platforms: Windows, Mac, and even Linux. It is 100% free and has been in consistent development for years. If you need to grab something and get started right away, it's the clear winner.
In addition to a full selection of tools like color correction, cloning, and enhancement, you'll also find a great file manager.
It's reminiscent of Adobe Bridge, and makes it even easier to sail through complex projects. File compatibility is another high point and focus.
The default UI is a bit different from Photoshop, but a version that mimics it closely is available.
4. Pixelmator Pro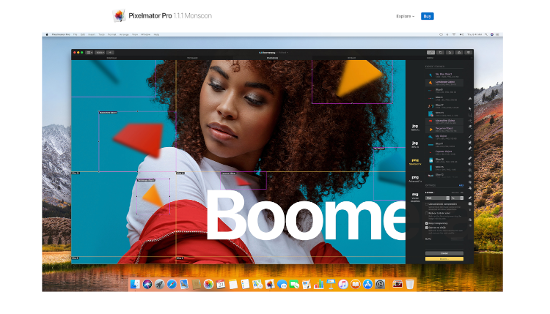 Another prestigious selection on the Mac platform, Pixelmator recently got a big upgrade to its current form (adding the "Pro") and has a lot of new capabilities to show for it. With a brand new single-window UI and non-destructive image editing, it's a solid overall choice.
Pixelmator prides itself on innovation, so expect to see a different way of thinking showcased here. Streamlined editing interfaces, a simplified but still powerful editing toolkit, and "intelligent" image editing that learns from your process are all waiting for you.
5. Pixlr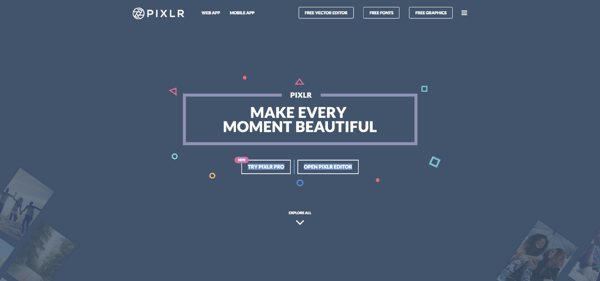 Available on iOS, Android, and as a snappy Web app, Pixlr rates as one of the more interesting Photoshop alternatives around.
Although it's more basic in terms of its photo editing capabilities, it provides a menu of more than 600 effects, borders, and overlays. Available for free, it will be familiar to anyone who has used Photoshop for a while.
6. Corel PHOTO-PAINT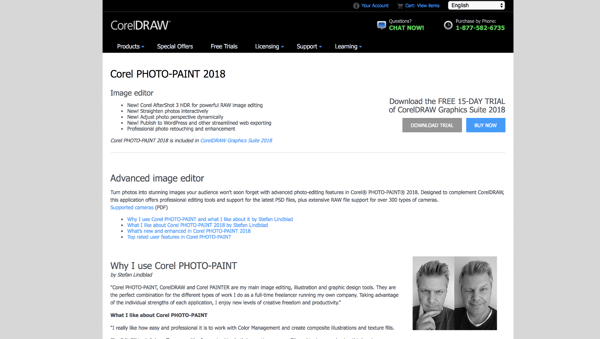 Clocking in at a hefty $600 as part of the legendary CorelDRAW Graphics Suite, this isn't one of the Photoshop alternatives that will wow you with its price tag.
Still, it deserves to be mentioned for anyone with a tablet-driven creative process: It has a special AI feature that effectively interprets hand-drawn strokes while supporting wide variance in stylus pressure, tilt, and rotation.
A Last Thought: Do You Really Need Photoshop Alternatives?
There's no doubt that Photoshop is an amazing piece of software. The apps that have been designed to follow in its footsteps are all very impressive in their own ways, too. But it's worth it to ask yourself: Do you need them?
Yes, if you have high-powered designers pumping out detailed collateral every day (or even every week) you want a full-scale photo editing solution. In some cases, though, it's like lighting your birthday candles with a flamethrower.
If you're focused in a narrow area – creating banners for display ads or templates for your emails, for example – you can easily find programs that simplify those workflows while providing you with quick access to the right graphical elements.