The best online marketing strategies are those that combine inbound concepts and website design under one joint effort. For the best results in improving your company's reach online, you can't have one or the other.
As we've spent countless blog articles detailing the best techniques for inbound marketing strategies, we're going to take a different route this time. Instead, this article serves as an outline for what not to do with your web design, capturing eight detracting behaviors and techniques we see all too often with business webpages. A sizeable part of improving your web design is knowing what to avoid.
1.) Building Your Website Around Sales
One of the most prominent ways we see companies compromise their own webpages is by focusing their content and design entirely on sales. Practically every component of their website revolves around selling their product, instead of informing and building a relationship with customers.
Rather than sales, buyer personas and customer profiles are the best building blocks for a professional website. Know who your intended audience is, and build your website design around creating trust with those personas. Engaging website designs are so much more than just a sales tool; they form the foundation for the conversion process, through which visitors will turn into leads, and leads into customers.
2.) Cluttered Banners and Slider Buttons
While it might seem like an insignificant task, appropriately
formatting a feature banner, heading call-to-action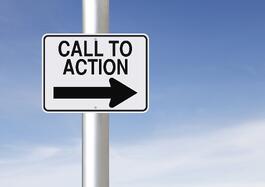 (CTA) or slider buttons can do great measures in directing traffic through your website, and bringing eligible visitors to matching landing pages.
As these small elements are crucial components of any effective website design, keeping them free of clutter, and optimizing their placement, should be normal practice. Never stack banners, or load them with excessive information; keep them concise, to the point and engaging. You may also want to consider a rotating banner.
3.) Poor Conversion Elements
Similar in function to your website banners and page sliders are the conversion elements you choose to feature on your page… and just like your banners, they'll need to be carefully chosen and formatted for the greatest conversion potential.
Be sure to make your forms, CTAs, social sharing buttons and offers concise, and supported with enough supplementary material to encourage conversion. You don't want to present your forms in an intimidating manner, but rather facilitate their completion with simplicity. A large part of conversion is direction, on your behalf, of website visitors to appropriate landing pages and forms. Streamlining this process is just part of what makes up excellent graphic design.
4.) Text "Walls"
Another common misconception that leads to generally poor website design is that the more content crammed onto a page, the more effective that page will be at converting leads. While partly true, that the more content you have, the greater your search engine optimization (SEO) will be, you don't want to overdo it. Having too much text (a "wall" of text) can be detracting from your pages, and make visitors feel overwhelmed.
Instead, keep your home and landing page content clear and to the point. You can always expand your ideas laterally across your website; there's no need to put every ounce of content at your disposal on your front page.
5.) Inefficient SEO Strategies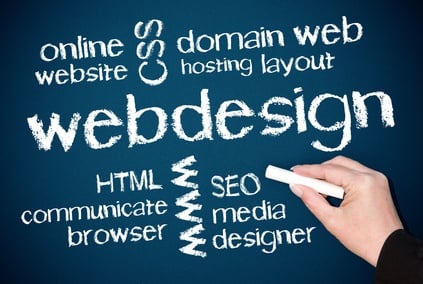 Speaking of SEO, formatting your content around key terms and building webpages on specific company offers isa particularly lucrative strategy when it comes to website design.
Poor keyword choices, misaligned campaigns and inaccurate meta-descriptions can quickly become the bane of successful web performance for your company. Make sure your page layouts, graphics, banners and CTAs on a page consistently revolve around one message. This is particularly true for blog content, which often changes from article to article.
6.) Complex Backend Coding
Just like the final web pages you will eventually present your viewers with, cleanliness is key in efficient backend design coding. This makes not only troubleshooting your website simple, but also improves the general functionality of your banners, CTAs and forms.
Overly complex backend coding is one of the simplest web design mistakes you can make when handling your own website's coding. Without the right experience, editing complex coding is a technical nightmare… one you can avoid entirely by embracing coding simplicity to begin with.
7.) Color Overload
One thing you may not have considered when conceptualizing your company's website is the appropriate use of color. Similar to self-restraint with text and bare content, you'll want to control the amount of color you use on your web pages, and focus on choosing "company colors," to feature thematically across your pages.
Upon loading your company's website, visitors may be overwhelmed or distracted by a sudden influx of colors, either in your company banners, navigation or content. Try limiting your color scheme to 2 or 3 colors maximum, for the most ideal, clean results.
8.) Clueless Navigation
A final hallmark of shoddy website design is sprawling, unorganized and, frankly, clueless, navigation. Your website should be cohesive, and your directed paths clearly defined. Poor navigation options cost more than just time to manage, but also conversion potential.
Similar to how your content should be based on unified campaigns and page organization, designing your website navigation so it's fluid and consistent is an common sign of powerful web design.