7 min read
Shape and color play an important role in every logo design. The shape of your logo can subtely and subconsciously broadcast elements and characteristics of your brand to consumers.
In fact, in the world of logo design a shape is never simply a shape. It's one of the reasons that logo design is equal parts art and science. The shape you choose for your logo can often make or break your brand.
The shape of your logo can influence the way consumers view your brand. If you don't believe us, just take a second and think about how many logos you're able to recognize without text.... The Nike "swoosh", the Apple logo with a bite taken out, the "Golden Arches", the Starbucks Mermaid... Shapes can define a brand!
Squares and rectangle logos are viewed as gender-neutral shapes that convey a sense of stability and strength. If you want to send a message of solidity and conservatism about your brand, consider the rectangle!
Here are 12 examples of rectangle logos you can use to inspire your own creative approach.
1. Colgate

Image via WikiCommons
Colgate is a worldwide brand that is trusted by millions of people around the world. Their rectangular logo inspires confidence in tooth care, an important factor for a health product. The logo's most recent update slightly changed the "g" and the "a", but Colgate has used rectangle logos since the company's founding in 1897.
2. IKEA

Image via WikiCommons
This Swedish department store's logo features a yellow oval, inside a blue rectangle with the store name in blue as well.
It's a classic use of color and shape to create a brand identity that portrays stability, calmness and fun. A perfect image for their products!
3. Dominos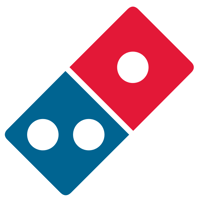 Image via WikiCommons
Domino's logo has recently been redesigned. Originally it was two squares depicting a "domino" above a rectangle that held the name.
The image became so recognizable that the new logo consists of simply the red, white, and blue domino. Strong, solid and easily identifiable and instantly recognized.
4. McDonalds

McDonalds logo features the golden arches with the name emblazoned on a red rectangular background. It's an instantly recognizable image that grew out of the dominant architectural feature of the restaurant's design – the golden arches.
5. Snickers

Image via WikiCommons
Snickers was first introduced in 1930 by the Mars family has always used the rectangle as it's logo.
It's the best selling chocolate bar of all time and while there is little history on it's logo, it's become a permanent fixture on the backseat floors of cars (the wrapper) with it's bright red rectangle surrounding the brand name!
6. Major League Baseball

The Major League Baseball logo was originally conceived in 1968 for two purposes, to signify the league was placing merchandising rights under a new umbrella company and to commemorate the centennial anniversary of baseball.
Today, the red, white and blue rectangle containing the silhouette of a player is one of most recognized rectangle logos and brand identity marks in all of sports.
7. Ferrari

Ferrari was founded in 1929 by Enzo Ferrari the car makers logo is a prancing black horse on a yellow rectangular background with the red, white and green of the Italian flag across the top.
The horse emblem was used to honor an Italian flying ace named Francesco Baracca and has become a worldwide symbol of excellence!
8. Nintendo

Image via WikiCommons
Nintendo is the Japanese company that has ruled the video game market for decades. No matter how complex its products, the Nintendo logo is simple, consisting of the name in a stylized oval/rectangle. It's logo is simple yet promotes the complex products of a highly intelligent company.
9. Rolls Royce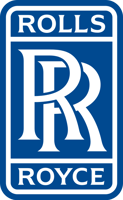 Image via WikiCommons
Since its inception in 1906, the Rolls Royce name has been equated to stable, luxurious automobiles that have been the rides of kings, queens, the captains of industry and the well to do.
It's logo is a stylized pair of overlapping "Rs" in a silver rectangle. It's a simple design but the reputation of the brand is so remarkable that it's logo is perceived as eye catching and exclusive!
10. IBM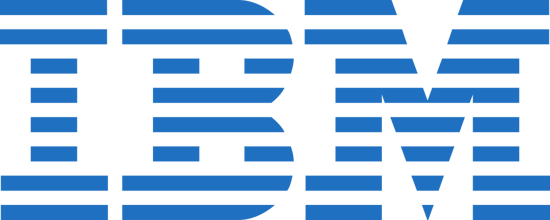 Image via WikiCommons
The IBM logo is recognized worldwide thanks to its easy-going image. The logo is blue letters with seven horizontal white stripes and although not "technically" a rectangle, the shape is implied by the boxy design.
11. Sanyo

Image via WikiCommons
Although the Sanyo logo is letter based, it incorporates rectangles in the "N" letter. The "N" is designed using three rectangular shapes made with ten parallel linear rectangles.
12. LinkedIn

Image via WikiCommons
This professional networking site is the epitome of stability and conservative professionalism with it's distinctive, and simple logo. It consists of The word "Linked" followed by a blue box containing the word "in" implying an overall rectangular shape.
These 12 rectangle logos incorporate the rectangular shape as a main design element, or as a significant secondary element it their design. Study them, and use these examples as inspiration when you create your own corporate brand image.
The rectangle is a powerful shape that is the perfect creative choice for a logo design!

Published on May 12, 2018