Medical billing services are an integral part of the medical industry. Medical practitioners simply cannot keep up with their expenses if they don't have a strong system in place to take income from insurance companies that are covering the costs of their client's medical bills.
In the old days, this process would be done entirely on physical paperwork, with long delays for shipping forms back and forth, creating long delays in payments to medical practitioners. With the advent of medical billing software and the companies that dedicate themselves to ensuring that the software works for medical practitioners of all specialties, billing cycles have gotten much shorter and doctors can even now vet their patients' medical insurance coverage before the treatment begins.
The question here is, can the providers of medical billing software and service benefit from the use of inbound marketing?
In short, yes, medical billing companies can benefit from inbound marketing techniques. Here are some of the specific challenges and benefits that members of this industry face:
The Built-in Audience
Medical billing, as an industry, has a very specific, focused customer base: the various medical practices across the country that have to process insurance payments to receive reimbursement for their expenses. Few are the medical practices that can operate without using such software without sacrificing cash flow as accounts receivable income can take months to process manually, while accounts payable are still due each month.
So, the good news is that medical billing companies have a very interested and focused audience with little reason to delay on making the decision to acquire the billing company's product. The bad news is that every other medical billing company has that same advantage, and the battle to rank for certain keywords can get tough.
To set your own company apart from the others in your field, you're going to need to make some truly outstanding content that helps you rank well for the keywords that your customers are looking for.
Segmenting Your Audience
While nearly every medical practice that has to deal with insurance company payments needs to have medical billing software/services, each specific practice has its own unique needs and pain points based on it medical specialty.
For example, an optometrist has different costs and liabilities than a dermatologist or plastic surgery practice would, with different equipment and supply needs, and different challenges in getting medical insurance payments approved.
By segmenting content for each of the different medical practice types, you can make sure that you catch visits from a variety of practices and convert them into leads more easily. How does this work?
With content that is focused on the needs of a given specialization, you can demonstrate how your solution addresses the pain points of the medical practices that are a part of that specialization. Thus, Google is more likely to lead these practitioners to your website, and the content is more likely to engage them and convince them that the solution you're providing is the right one for them.
Broadly applicable content might still get leads, but specialists might be left wondering how your solution might be applied specifically to their practice.
Keeping Content Up to Date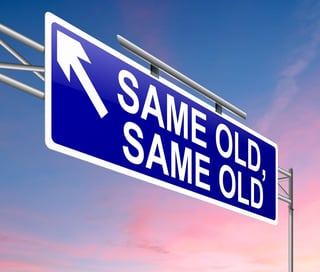 One of the most exciting (and challenging) aspects of the medical billing profession might be the near-endless stream of updates to the regulations and codes that the industry uses. Keeping up with the reporting codes for the paperwork is challenging enough, keeping all of the blog posts, whitepapers, and other forms of content on your site up to date and accurate can be even tougher.
Outdated, inaccurate content can be a bit of a black mark for any website, and failure to keep content up to date might be perceived as a sign that your company's knowledge is also out of date. This is not a desirable outcome, to say the least.
With this in mind, it is important that you take the time to review your old posts from time to time and see what can be repurposed and what needs to be updated. Sometimes, freshening up an old blog is easier than writing a new one from scratch, and keeping info up to date with current standards as they change makes readers vies your company as an industry expert, not a novice.
The Verdict
While challenging, inbound marketing can be very useful for a medical billing company that wants to build its customer base and be recognized as an authority in the field.