Copywriting | 4 min read
Copywriters are good with words, stringing together sentences, and tossing off clever one-liners. Sounds like the perfect candidate for an author, right?
Well, not everyone who's good with words is necessarily good at writing a full-length novel (nor do they all want to be).
However, copywriting is often a jumping off point for some authors. In fact, some of our favorites once started just like us—desk job by day, novel by night.
Here's a look at 10 copywriters who made it as novelists that you might be able to draw some inspiration from.
10 Copywriters Who Became Authors
1. Augusten Burrows
Most famous for his novel Running With Scissors about his crazy childhood, it's his novel Dry (and by far his best in this copywriter's opinion) in which Burrows describes his brief career as a copywriter.
Burrows came to New York City as a teenager in the mid-80s with nothing more than a GED and his ideas, which he pitched to various agencies. It worked, and so did he – for Ogilvy & Mather, Saatchi & Saatchi, and DDB, with clients ranging from Becks, the Beef Council, UPS, and American Express.
When he wasn't writing, however, he was drinking – so much so that it put him into rehab and put an end to his career. Happily, it led to his new sober life as a novelist.
2. F. Scott Fitzgerald
The first thing that comes to mind is undoubtedly The Great Gatsby, not Muscatine Steam Laundry – but that was actually Fitzgerald's first popular writing.
In 1919, Fitzgerald went to New York City to find a newspaper position as a gateway into the writing world. In a 1935 interview, he describes going from newsroom to newsroom only to be rejected, until the time one of the men he sought to impress told him to forget about journalism and work as a copywriter for an ad agency.
Fitzgerald did just that, and his most popular slogan as a copywriter? "We Keep You Clean in Muscatine." His boss told him it was a bit unimaginative, but that "there's a future for you in this business."
3. Joseph Heller
Yes, the author of Catch-22—perhaps one of the most significant novels of the twentieth century—was once a copywriter.
Heller worked at the Merrill Anderson Company in New York in 1953, when he first began writing the World War II-focused novel which would also eventually put the phrase "Catch-22" into common vernacular. While still crafting his opus, Heller moved to Remington-Rand (fun fact: future novelist Mary Higgins Clark also worked there with him as a secretary) and remained there until completion of the novel eight years later.
4. Elmore Leonard
Though his earliest novels were westerns, Leonard went on to publish some of the most influential crime fiction and suspense thrillers of all time, including Jackie Brown and Out of Sight (both of which, incidentally, became popular films directed by none other than Quentin Tarantino and Steven Soderbergh).
But before that, Leonard worked as a copywriter at Campbell Ewald in Detroit, Michigan. He joined the agency in 1949, working on Chevy truck ads. But Leonard always wanted more, and has said in interviews regarding copywriting that, "his heart wasn't in it."
5. James Patterson
The author of more than 50 novels (including the Alex Cross series, which gave birth to the films Alex Cross, Kiss the Girls, and Along Came a Spider), James Patterson is the planet's best-selling author, and has been since 2001 (he beats out J.K. Rowling, John Grisham, Nora Roberts, and even Dr. Seuss).
But before he had over 300 million books in print and employed a cavalry of co-writers, Patterson worked as a copywriter for J. Walter Thompson. He quickly rose through the ranks, becoming the agency's youngest creative director and eventually CEO of the North American division until 1996. A famous slogan Patterson is credited with?
You'll know this one: "I'm a Toys 'R' Us Kid."
6. Salman Rushdie
Notoriously famous for The Satanic Verses, Rushdie got his start in copywriting, bouncing around between a number of small agencies. In interviews, Rushdie would say how he saw many of his peers writing manuscripts at work, and quickly tucking them away when the boss would come by.
Rushdie's most popular copy was written while he was at Ogilvy & Mather. He created, "Look into the mirror—you'll like what you see" for The Daily Mirror, as well as, "Naughty. But Nice" for Fresh Cream Cakes (the client rejected the slogan, but then began to use it everywhere including this 1980 television spot).
7. Dorothy Sayers
Mystery writer Dorothy Sayers was working on what would become her first novel featuring amateur sleuth Lord Peter Wimsey, Whose Body? during a stint at London ad agency Benson's in 1922.
But that "stint" produced a number of popular ads, and one that any pub-goer is very familiar with: the Guinness zoo ads. Guinness approached the agency with the request that their ads not be associated with beer. So, along with illustrator John Gilroy, Sayers settled on animals.
Her most famous credited line belongs to the now iconic toucan, "Guinness is good for you. How grand to be a Toucan, Just think what Toucan do."
Last But Not Least...
A couple of bonus copywriters turned authors (there's not much detail on their pre-fame work, but I wanted to include them): (8) Helen Gurley Brown, Sex and the Single Girl, (9) Don DeLillo, Libra, and (10) Frederic Wakeman, The Hucksters.
And there you have it. If you're a copywriter with aspirations of writing the Great American Novel –hell, just any novel – don't give up the dream!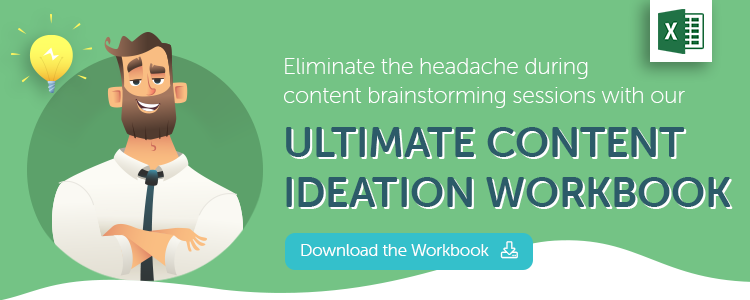 Published on March 23, 2019