When it comes to the ability to reach your target market, nothing beats social media. Whether it's engagement with prospects through a profile page, or targeted paid advertising, social platforms offer plenty of benefits for marketers.
Of course, the king of social media sites is Facebook and it's a great platform for getting your message out to your target market demographic.
Facebook ads offer marketers ease of use, plenty of targeting options and can generate leads and sales for your business.
Facebook also offers an option called "Lead Ads." Facebook Lead Ads are a great way for both new and established businesses to increase leads, and directly market to prospects that have shown an interest in the products or services you offer.
Let's take a look at exactly what Facebook Lead Ads are, and how to effectively use them to increase leads and sales and build your business.
What Are Facebook Lead Ads?
Traditional pay per click advertising is designed to deliver a prospect to a landing page where typically, they can download premium content in return for inputting their contact information.
PPC ads work. However response rates can vary greatly depending on the offer, the messaging, as well as the prospect.
Visitors to your landing page may be apprehensive when it comes time to fill out your form and convert. The information you request is a variable. Not enough information and you can't properly qualify the lead. Ask for too much and you may turn a prospect off. They'll bounce and they won't come back.
Facebook Lead Ads eliminate the form and collect a prospects information when they click on your ad. Rather than sending a prospect off of the site to a landing page, where they must manually fill out a form and click submit, when they click on your ad, their information (their name and email address) are pre-entered into a form and they just hit submit, never leaving the Facebook platform.
By eliminated the extra steps your prospect is more likely to act on your ad. It is a simple action that requires no additional input from the prospect.
This can increase conversions significantly when compared to the traditional method. It also requires less content creation as a landing page is no longer completely necessary for conversion.
However, it is good practice to automate the process to deliver your prospect a welcome email and additional information or a link to where they can find FAQs or additional information on the subject of your ad.
How To Effectively Use A Facebook Lead Ad
A Facebook Lead Ad, when effectively used is a great way to build high quality leads. It's a simple process that involves no data entry on the part of users, and provides marketers with an extremely effective method to generate low cost leads.
The user simply makes a few clicks on a lead ad and the details are automatically captured with no need for filling out a form. The default setting is name and email address, but marketers can customize and add fields to capture even more data.
This can be either available data from Facebook like age, gender or phone, or it can be further customized and the user can manually enter data like annual income, survey answers or an other custom data or questions.
Another difference between a Facebook Lead Ad and typical PPC ad lies in the design. Because a lead ad requires the viewer to act without the benefit of a landing page, they need to contain information that will prompt action.
This is an important fact to remember. You can exceed the normal character limit if you set up your ads using power editor.
Another thing to remember is that if you are offering a piece of premium content, like a white paper or report, that prospects are not redirected to your page from your ad so make sure that you either auto-respond once you receive their information of send a thank you email with links to your content.
Facebook Lead Ads are an effective platform for many tasks including:
Increasing blog subscribers – this is probably the most popular use for lead ads!

Gathering contact info for prospect inquiries about your product or service

– for example insurance quotes or free consutancy

Finding attendees for events

- like trade shows, antique shows, webinars and conferences.
Attracting people to online contests
Regional targeting of leads – you can segment lead ads by region, zip code, city or country
If you're looking for a way to increase the quantity and quality of leads for your business, consider using Facebook Lead Ads. They're an affordable option that works!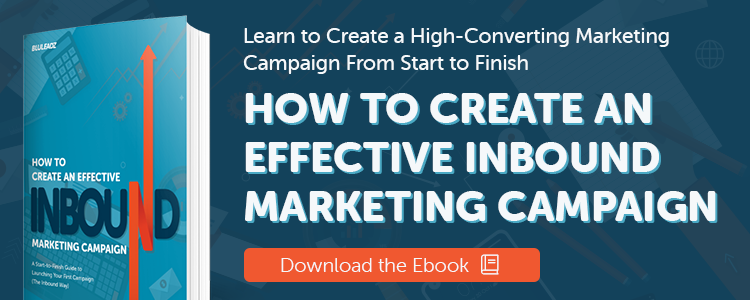 Published on May 29, 2018