Community service is an important part of existing within any area. No matter how big or small your company is, giving back to your community is vital. More employees are looking at community involvement when applying for jobs, and more communities are expecting companies to take an active interest in their community. Everything from sustainable global supply chains to contributing to the local high school matters when marketing your business.
There are plenty of ways to do it, so check out these ideas. Hopefully something sounds good and you can make use of it.
1.

Share Your Time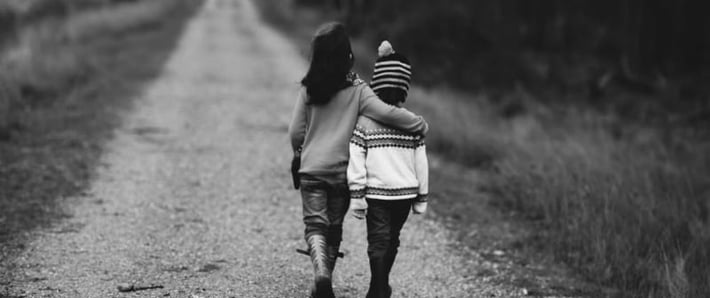 One of the biggest issues nonprofit organizations deal with is finding and hiring skilled work. They need people who are able to do legal work, finances and manage supply chains. A simple way to help is to reach out to local nonprofits and ask what they need.
Some companies will straight up offer their services for pro-bono work. Usually, this term is used with law offices. The American Bar Association has a standing committee on public service work, and it's helped thousands of individuals and small businesses all over the country.
However, there are ways to make it work for both companies. One interesting solution is to try and train two employees at once. If you have someone who is skilled at finances, but needs to work on management and training skills, you can set them up to train a nonprofit staff member. It provides both employees with an opportunity for growth, and gives the nonprofit a much needed training session.
2.

Take an Environmental Stance

Environmental issues are a big-ticket item when it comes to getting your name out there. However, it may require doing more than just selling green or natural products. You can take serious initiatives to make your company greener, but it's a big project. You won't be able to do it without help from the highest levels of the company. Getting the corporate heads and shareholders on board is vital to completing the project.
Many large companies have set lofty goals for themselves. Verizon, for example, plans to cut its carbon emissions in half by 2020. Of course, this means it needs to take some big steps. So far, it has invested millions in solar energy and fuel cells, made their stores run more efficiently and joined the effort to recycle electronic devices.
All these things help make Verizon a greener company, which can be a huge hit with consumers. The company gets Energy Star certification and can add new updates to its brochures. Since consumers can simply bring their products back to the store for a discount and recycling, they're more likely to stay with the company. It wraps up philanthropy and profit in a nice little win-win-win package.
3.Budget for Donations
Most nonprofits have a tendency to need more money than they can get. If you have the funds available to make donations, there's more in it for you than just feeling good. Charitable donations are tax-free, so there's some profit you don't need to include in April.
You can also let your consumers know about it by getting them involved. You can choose an amount and offer to match their donations. You can also set a donation amount, and send out a newsletter asking for votes on which charity the money goes to.
You can also make it a recurring thing, where your company makes similar donations each year and prompts your consumers to do the same. Of course, the key with this is to make it known. APG Exhibits has done an excellent job of this with its Exhibit Kindness page, where it promotes its own philanthropy and encourage consumers to make donations.
They're able to work in their company culture with charities, help children and give consumers a chance to the same.
4.

Sponsor Events
Big or small events are great for communities, and if you sponsor them your company will get automatic name recognition. If you're a small business, you can make donations to the local high school or contribute to their annual coupon books. All companies can contribute to larger philanthropic organizations as well.
The Susan G. Komen Race for the Cure has many sponsors, including big names like the Dallas Cowboys and WWE, but it also has many small donors. It partners with some larger companies to try and spread its message, which isn't a monetary donation but is still important work. Komen and NBC worked to help spread breast health awareness to the Spanish-speaking community in the United States, and many companies hold their own fundraisers specifically for breast cancer awareness.
5. Use Social Media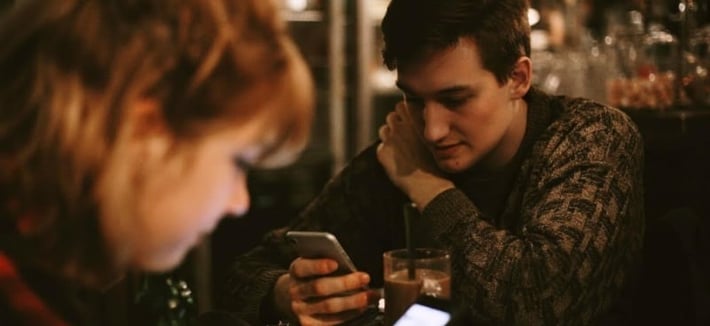 Doing community service is a great thing all on its own. If you're doing it with a company, there's no harm in promoting it. Your company, especially as a for-profit, can probably reach a larger, or at least different, audience than the nonprofit can. Your voice can be a microphone for them, and talking about your company's involvement can encourage others to do the same.
Use your philanthropy to benefit everyone you can. For example, the Chive, which is a photo-based blog, also runs a sister organization called Chive Charities. It uses the Chive Charities Twitter account to post links to its recent charitable projects and upload information about large donations. It also discusses any charitable organizations it works with or donates to, which gets it a boost from its 40,000+ followers!
This kind of word-of-mouth can drastically affect how your business is perceived by the public. Even though Monsanto makes a great effort to treat employees well, contribute to charities and tries to help end world hunger, it still can't escape the Monsatan persona the public gave it. While bad news travels faster, good news still gets around. Everyone knows Costco pays their employees well, and some people make a serious effort to shop there because of it.
Getting your employees involved in their community helps them feel connected. They feel happier and more accomplished, and are more likely to work hard and stay with the company longer. It also helps the community feel connected to your company. They're more likely to be customers when they know who you are and what you stand for.
Corporate social responsibility is a key concept for businesses. It has been for a while, but it's becoming more important. Skilled employees are likely to base part of their working decisions on the company's charitable and environmental efforts. Working for others isn't just good for your company's reputation — it's good for your company, period.