In the business world, the holidays represent a busy time of the year for many business-to-consumer (B2C) companies. Adobe forecasts that online sales in the United States alone will increase by 14.8% to more than $124 billion this holiday season.
Promoting your products and marketing during the holidays to consumers should be somewhat easy considering that consumers are scouring the internet for the perfect gift ideas.
The challenge with email campaigns during the holidays, however, is making your products stand out amid the sea of competition.
For businesses that are in the business-to-business (B2B) products and services space, marketing your business during the holidays can be particularly challenging. After all, you're trying to promote your wares to people who may be:
Out of the office on vacation or traveling.

Scrambling to get their work completed at the last minute.

Mentally "checked out" and just counting down the minutes until they can go home.
What can you do to increase user engagement with your email marketing during the holidays? Here are a few holiday marketing tips for how to do email marketing to help you get started:
1. Make Emails Fun and Engaging
Don't be a stick in the mud (or a grinch). Have some fun with your holiday email marketing! Use fun and engaging language – short, zippy subject lines that evoke intrigue and curiosity or communicate a sense of positive urgency.
Use emojis as well in your email subject lines. According to HubSpot, myclever Agency determined that "56% of brands saw an increase in open rates when email subject lines included emojis. Furthermore, there was also a higher click through rate – meaning recipients were engaging with more emails due to emojis."
Most major email clients host emojis; however, each may render differently depending on the specific email platform. You can use emojis not only to add visual interest to your email campaigns but also to shorten the subject lines that introduce visual aids in place of words.
2. Integrate Video in Your Communications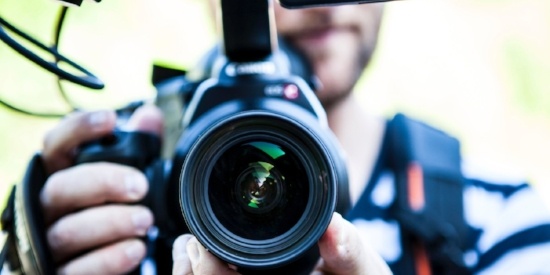 The use of videos is an effective way to help drive user engagement with blogs, social media, website content, and email marketing during the holidays. People love watching videos – it's that simple. According to Forbes:
Adding a video to marketing emails can boost click-through rates by 200-300%.

90% of customers report that product videos help them make purchasing decisions.

64% of customers are more likely to buy a product online after watching a video about it.

59% of decision-makers prefer watching a video than reading an article or blog post.
You can create some fun and engaging videos for holiday email marketing to promote your products or services, as well as to send your customers a warm and friendly greeting. Let them know they, and their business, are appreciated.
3. Make Emails Contextual and Personalized
Contextual email marketing is an essential tool in every inbound marketing professional's toolbox.
It's about knowing who your target audience is and making your communications relevant to them. Some methods of contextualizing email campaigns include:
Creating different versions of emails that are specific to the recipient's device. Are they on an android mobile device? iOS? A desktop computer or an iPad? Optimize your emails so that they are specific to the mindset/behavior of the person behind each type of device.

Use dynamic calls to action (CTAs). Ensure that your CTAs match where your audience is in their buyer's journey.

Targeting their specific geographic location. Offer your email recipients content that is relevant to them where they are physically located. This can include info or sales at nearby locations if you have brick-and-mortar storefronts.

Use time and weather to your advantage. In addition to contextualizing content for specific locations, you also can tailor your emails to particular times of day and local weather as well.

Implement A/B testing. We'll discuss this more in the section below.
Furthermore, people can tell when you're shotgunning your approach to email – "To whom this may concern," "Dear cardholder," "Dear account holder," and even just "Hey there."
No one wants to receive generic or spam-like emails that read like they are being sent to hundreds or thousands of people. Make your emails more personalized by including the recipient's first name.
Also, tailor the email so that it aligns with your target personas and where they are in the buyer's journey. Make the message more relevant based on how they have engaged with you; if they went to a particular service or product page on your site, focus your content around that service or product offering.
4. Use A/B Testing to Ensure Effectiveness of Emails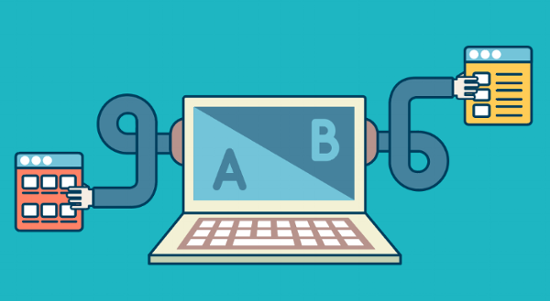 A/B testing, also known as split testing, is an email marketer's best friend during the holidays (as well as the rest of the year!). It involves sending two small groups separate versions of the same email.
A/B testing is a way for marketers to determine which of the two email campaign options is most effective – are people opening one more than the other? Are they clicking on your CTA? Whichever one gets the most opens and clicks is the one you should send to your remaining email subscribers.
Running A/B tests is vital to helping you see what works (or doesn't) when testing out new techniques and formats in your communications.
While your emails should be fun and engaging, include videos, and be contextualized for your audience, they also need to perform well through A/B testing.
Together, all of these things can help you create holiday email marketing initiatives that are fun, engaging, and effective. We hope you find these tips helpful as we get further into the holiday season.