As Google continues to develop a literal human brain and crawl more and more websites with user intent in mind, we as marketers also have to get smarter about how we optimize our content for SEO potential.
By now, you should know how important keyword research is to bolstering your SEO efforts on a search engines results page (SERP).
However, there is a simple hack that can boost these efforts even further. It's called semantically related keywords.
What Are Semantically Related Keywords?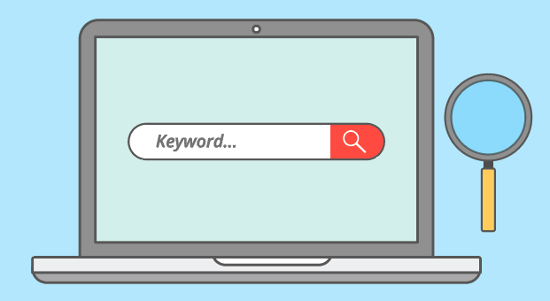 Semantically related keywords, also known as secondary keywords or latent semantic indexing (LSI) keywords, are basically words or phrases that can be associated with another keyword.
For example, "flower shop" is semantically related to "flower," and "LinkedIn marketing" is semantically related to "social media marketing."
Why Are Semantically Related Keywords Important?
Like I said earlier, Google is getting smarter and smarter by the second. Now, you can't just focus on one main keyword in your content. You can get a lot more mileage out of your content when you develop a robust keyword strategy.
In order to increase your SEO potential, you need to take advantage of user intent. Think about it: When users are searching for solutions, they're likely using variations of similar searches. If you're creating helpful content, you want to naturally sprinkle in semantically related keywords to rank for them.
How to Find Semantic Keywords
Depending on the topic, semantically related keywords can come naturally, or you might have to do a little research to find the best secondary keywords for your content.
One of the best ways to find superb secondary keywords is to go right to the source: Google. You can:
Check out the autocomplete options.

Look for bolded words in the SERP.

Look at the "searches related to" section.
There are also various other websites with keyword explorer tools that allow you to see other top-performing keyword suggestions based on your initial keyword. Moz and Ahrefs are two that we use practically every day. Every hour, actually – these sites are that great.
Where to Use Semantically Related Keywords
If you call yourself a "true" marketer, you should know not to keyword stuff your content – and the same goes for semantic keywords.
However, when sprinkling different variations of keywords throughout your writing, you are potentially increasing your chances of ranking for each specific keyword you use.
So, where should you place semantically related keywords throughout your website?
Obviously, within the body of the content itself. That should be a no-brainer. But there are actually eight "secret" places that you should place your secondary keywords to improve your SEO. Plus, Google crawls all of these places!
8 "Hidden" Places to Use Secondary Keywords on Your Website
1. Website Page Title

Starting from the top of your website, your page title is a perfect place to throw in a semantic keyword. Since this is the largest element of a search engine result, make sure it explains the page well enough.
2. Website URL
Right below your page title is your URL, another optimal place to insert any relevant keywords or secondary keywords.
3. Meta Description
While Google's algorithm has shifted and doesn't always show the meta description you wrote for a particular page in a results page, Google does still crawl your written metas to determine the content on the page. So, don't forget to include secondary keywords here!
4. Headers

If your website is dynamically designed, you should have H1 and H2 header tags throughout your website. Search engines treat headings as clues to what the page is about.
They carry a lot of weight with SEO potential, so your keywords should definitely be there! Use this opportunity to place relevant secondary keywords in your heading tags.
5. Anchor Text
Anchor text is the visible text that is attached to a hyperlink. This entire sentence is anchor text, for example.
When search engines crawl your site, they want to know more about the link you are sending users to – what is it about? Where will it redirect visitors?
Placing keywords and semantically related keywords in anchor text will make it easier for search engines, and users, to comprehend what is going to be on that link when they click on it.
6. Image Alt Text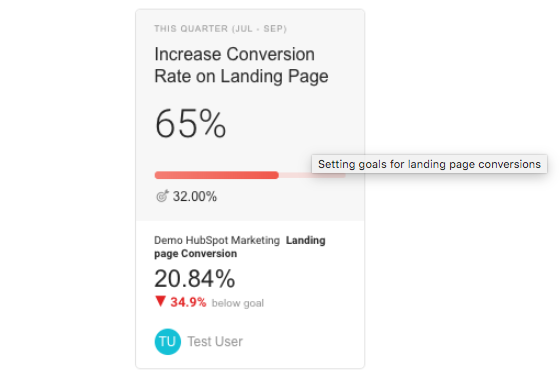 Alt text is an attribute added to an image tag. While you won't see it unless you come across a broken image, search engines actually use alt text to determine what the image is about (similar to how it reads anchor text). In some instances, you can hover over an image to see what the alt text is.
As you can see above, the graphic's alt text is "setting goals for landing page conversions." This is a great alt text because it's specific and aligns with the content's target keywords.
You shouldn't create generic alt text for the images on your site, and you should NEVER leave alt text blank. Rather, try to describe the image and how it relates to the content that accompanies it.
And, since search engines crawl for this, adding keywords to image alt text will be another valuable opportunity to improve your SEO.
7. Blogging Tags
This "secret" place only pertains to blog pages, but it is still an important place to incorporate secondary keywords to improve your website rank.
We've talked about blogging tags and how you should use them in another article, but semantically related keywords are great blog tags to use; they describe the content in the article, but also improve the user experience because they categorize blog posts. So if your readers want to dive deeper into related topics, they can click your blog tag and find other posts that fall under the same theme.
8. First/Last Paragraph
Ok, so this might relate to the actual body text itself, but adding keywords to the first and last paragraph of your content shouldn't be forgotten. So we had to include it!
Semantic keywords help search engines attribute the context of the article to the overall topic. Placing them at the beginning will help search engines as they begin their crawl, and placing them at the end will help them as they finish their crawl. This way, nothing will slip through that cracks.
Keywords continue to play an invaluable role in digital marketing. Building a keyword strategy can drive amazing SEO results. And when you hone in on the finer details by using semantically related keywords, you can take your SEO efforts to the next level.