YouTube took the world by storm many years ago, making video an accessible medium for all.
Since then, video has become the fastest growing content medium throughout the world of marketing and business.
But just like your blog posts, you need to make sure your YouTube videos include well organized tags in order to optimize for searchability.
What Are YouTube Tags?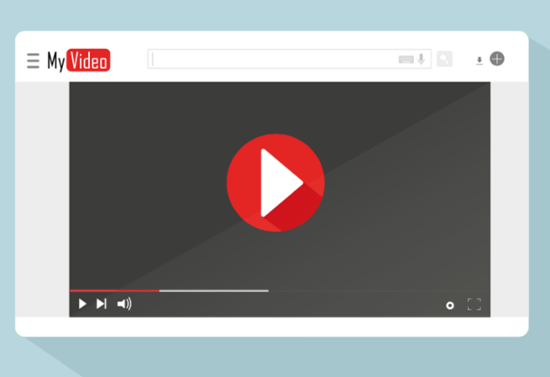 Like keywords in a blog post, YouTube tags are keywords that you ascribe to your video to highlight the primary topic of it.
It's important to include tags on your videos because it allows your content to appear in results when people search the tags on YouTube. Make sure the tags you're using are relevant to the content in your video, otherwise your material won't appear in search results properly.
There are three different kinds of tags on YouTube that you should include when you post content – specific, compound, and generic. Including all three kinds of tags will optimize your video's appearance in search results, and ensure that it's being found by a relevant audience interested in watching.
Specific
These tags are about the specific topic of your video. For example, a video about dog training would include the specific tag "dog." These tags help your video be found by a large audience.
Compound
These are your medium- and long-tail keywords tags, which include two or more words. These tags are generally more targeted than the general specific tags, which helps you deliver to a more relevant audience who will be interested in watching your video.
For example, compound tags for your dog walking video could be "dog training for first time owners" or "dog training for beginners."
Generic
These are general tags that have to do with what type of video you post. For example, "DIY" and "How To" are generic tags.
How to Check Tags on YouTube
So, now that you know about the three types of tags for YouTube videos, how do you know what tags to use for your videos? We've got a few suggestions to help you.
Think Like a Viewer.
Get into the mind of your audience and ask yourself, "If I was looking for a video on this topic, what would I search in order to find it?" Create a list of all the words and phrases you might search for to find a video like yours.
That being said, make sure that this list includes targeted, relevant words and phrases. If you come up with a list of 30 different possibilities, you should narrow it done to the few that will be more the effective.
Take Suggestions from YouTube.
One way to generate keywords for your YouTube tags is to go directly to the source.
Type in a keyword to the YouTube search bar, and take a look at the drop down of commonly searched terms related to that word. This is a great way to come up with long-tail keyword tags. You can also do this with Google!
How To Optimize Your Channel Using YouTube Tags
Now that you know all about tags, how do you organize them to optimize your YouTube channel?
For starters, if your YouTube channel has a consistent topic theme, you can create default tags to be applied to every video you post.
For example, if your channel is all about cooking, you might choose to include default tags such as "cooking," "cooking vlog," or "baking."
On average, you should include between 10 to 15 relevant tags on each video.
When it comes to searchability, YouTube gives priority to the very first tag listed on your video, so make sure this is the most relevant, powerful one. You'll probably also end up using this tag in the title of your video, as it is likely to be the best descriptor of what the video is about.
Next, you'll want to include long-tail keywords that reflect exact phrases which people might search for.
For example, say you make a video about how to prepare a Thanksgiving dinner. Someone might search "How to cook a turkey dinner" or "How to cook a Thanksgiving dinner," so you'll want to include those in your list of tags.
You'll want to break down some of those long-tail keyword tags into medium length tags as well. For example, include the tag "Thanksgiving dinner" in addition to "How to cook a Thanksgiving dinner. "
You can also add tags to your general channel and playlists so they appear in search results.
YouTube Tag Generator Tools
If you still need help coming up with tags for your videos, there are a number of different YouTube tag generators that do all the heavy lifting for you. There's no shame in using these resources, and they'll probably speed up your workflow!
Here are three of the best free YouTube tools to help you generate tags.
TubeBuddy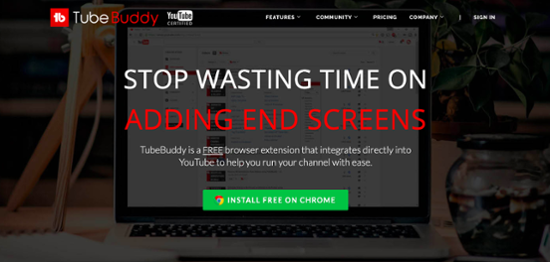 TubeBuddy is an excellent resource for YouTubers, and it's actually certified by YouTube itself. It allows you to keep track of competitors by showing you which videos and channels ranked highest for specific keywords.
It also includes analytics that display the search volume of a keyword and how difficult it is to rank for it, based on a score of 1 to 100.
Finally, it also includes a basic tag generator for your videos. Simply plug in a keyword that you want to rank for, and TubeBuddy will provide a list of suggested tags.
Rapidtags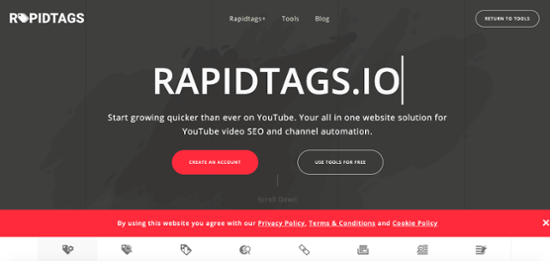 The name really summarizes this tool – Rapidtags generates video tags quickly and easily. Like TubeBuddy, Rapid Tags analyzes rankings of keywords on YouTube to provide some insightful metrics for you.
Rapid Tags also allows you to filter keywords based on language, which is great for international users.
Tags YouTube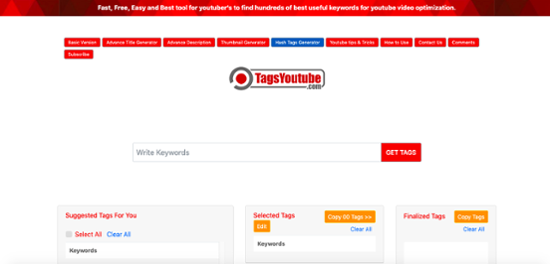 Tags YouTube is great because it plays a role in your process of selecting the best high quality tags for your video. Once you type in a keyword, it generates a list of relevant tags, and you then select which tags you like. Those get moved into a separate list titled "selected tags."
Then, you are able to choose the finalized tags to copy and paste into your video settings. It's a great way to narrow down to include only the best keyword tags for optimum rankings.
Start Your List!
Once you get started developing YouTube tags and organizing them effectively for your videos, it will soon become a much easier, quicker process! Develop a list of tags that you commonly use for your videos, and keep it on hand whenever you're uploading them.
While you can set default tags to be applied to all your videos, it's still a good idea to keep lists of strong keywords for specific video categories.
That way, if you ever hit a snag when coming up with tags, you can always refer back to your list!