6 min read
Domain authority is a big factor in whether your site pages rise to the top of search engine page rankings or sink to the bottom. Whether your users trust your site as an authoritative force in your industry or among your competitors affects your brand visibility.
Without knowing your domain authority, you could miss out on critical traffic and revenue opportunities and be left behind in the competition. By increasing the inbound links to your site, improving user experience and other approaches, you can boost your domain authority and grow your reach.
10 Ways to Increase Your Domain Authority
1. Check Your Current Page Rankings
It is hard to know what is causing your low domain authority and page rankings without delving into the data using search engine optimization tools. For example, Moz has a search engine ranking tool called Domain Authority that allows content managers to see a score of their site's domain authority from one to 100.
In addition to this Moz tool, other SEO analytics platforms like Bright Edge, and Ahrefs offer similar tools so you know where you stand among your competitors.
2. Focus on Link Building
Links are a major driver for website traffic, making link building campaigns essential to keep your rankings up. Just how important are backlinks for page rankings? According to the SEO PowerSuite Link Building 2017 Report, 72 percent of SEOs said backlinks play a significant role in rankings. Backlinks act as votes for your website.
If users believe your site has authority and want to spread your message and posts, they will naturally want to link to your site. The more votes from users, the more search engines view your site as being trustworthy and useful, contributing to higher rankings.
3. Aim for High Quality And Authoritative Backlinks
But it is not just the number of links that count in search engine rankings. The domain and page authority of the backlinks themselves have a significant impact on the quality of the inbound links and how they impact your own page rankings.
Get a list of backlinks for your top pages and see whether they are from high quality sources like newspapers and other media outlets or institutions of higher education.
4. Research Competitors
There are SEO tools that easily let you compare your site to your competitors based on domain authority, number of links, keyword rankings and more so you can improve your search engine standings. One of these tools is SEM Rush's Domain Vs. Domain feature, giving you a side-by-side look at your domain compared to similar websites for various keyword phrases.
Going beyond SEO tools, you can also subscribe to your competitors' newsletters and follow them on social media to evaluate by evaluating how your competitors stack up against your site, you can get insight into what topics are trending and which content opportunities you may be missing out on.
5. Watch Out for Low Quality Links
Link quality signals to search engines which pages are the best search results based on factors like user experience and helpfulness, separating links from ones that may have been collected from more black hat SEO techniques.
Black hat SEO involves deceptive practices like buying links placed on other sites or spamming links on directories and forums. On the other side of link building, some sites will link to your site -- especially if it is already an authoritative and popular site -- to try to improve their own rankings. Scan for these low quality links whenever you perform a comprehensive site audit and act fast before you incur rank penalties.
6. Beware of Any Site Penalties
Sites involved in black hat SEO practices are typically penalized by Google, but even if content managers don't engage these techniques, they may see their sites being downgraded because of low quality links. After the update to Google's search algorithm called Penguin, sites are now being punished for low quality links, including if they are involved in link schemes designed to inflate rankings.
You can check out whether your site is the victim of downranking or being taken off search results because of spam or other problems by going to Google Webmaster Tools and accessing the Manual Actions report. This is where you will find penalties that impact your entire site or individual pages. Google will list the reason why certain pages were downgraded in rankings because of quality guideline violations, giving you the chance to fix them to improve your page position.
7. Take Down and Disavow Low Quality and Spammy Links
During a content audit, if you discover spammy sites link to your site, there are two popular ways you can prevent these sites from going to pages. The first is you can make a list of these sites and email the webmaster for each site, requesting that they take down the links.
What can you do if low quality sites ignore your pleas to take down their links, impacting your domain authority? Google has devised a way to avoid this by disavowing links. You can disavow backlinks to avoid having search engines factor in these low quality links when determining your site's rank. Google has a Disavow Links Tool where you can see the links to your site and decide whether to disavow these links to save your rankings.
8. Improve User Experience
User experience is a huge factor in whether visitors decide to link to your site. But if your site is hard to navigate or links to pages that no longer exist, this makes it difficult for users to find what they are looking for and lead to them leaving the page before clicking on another.
To enhance your overall user experience, review your site navigation and content structure. See if it is easy to find particular pages by breaking down content into specific sections and subsections.
You can also determine whether certain design choices like font color and size negatively impact site navigation. You may have to restructure your site architecture or redesign your page navigation to ensure your user experience is where it should be.
9. Increase Internal Linking
Another way to increase user experience is by optimizing your internal linking. If users find content they are interested in on your site, they will be more inclined to keep going by clicking on related pages, eventually ending up on landing pages designed to incite user action. To facilitate this need to consume content, make sure your pages have plenty of internal links to related pages.
10. Boost Site Awareness
A key part of link building is creating content that gets people excited to share your content. Grow site awareness by making content that is unique, educational or interesting. The same Link Building Survey above found the No. 1 most efficient way to build backlinks was through data and research.
You can create content like reports, white papers and infographics that convey the data you gathered through polls, interviews and other research methods.
Guest blogging is also a great way to start spreading awareness of your brand. You can guest blog for some pretty authoritative sites, which will get your company in front of more people, and get a valuable backlink.
Furthermore, change up the way you deliver content to make it more shareable. For example, turning a plain text blog post into a video can be an effective way to get more clicks and shares on social media.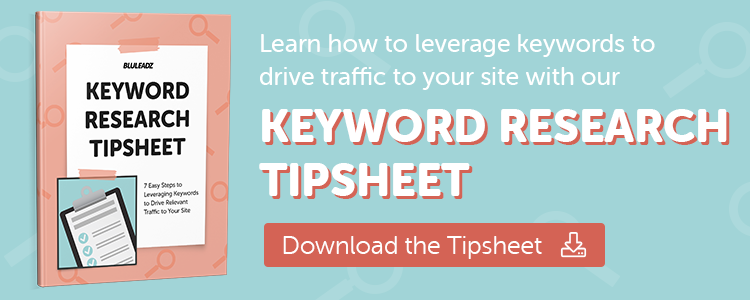 Published on March 12, 2018