It was early Tuesday morning, pre-coffee early and the day had begun rather slooowwwly. So like any marketing consultant worth his weight in salt I opened up Facebook!
Yes, although you may have heard at the watering hole from a few unreliable sources that Facebook is no longer "cool" I am here to tell you EVERYONE still uses Facebook Messenger.
Question: What's the last Facebook messenger message you received?
Wait for it… I bet it didn't take you long to figure out the answer. Now imagine way back when, maybe a year or two ago, you may not have known where or what Facebook Messenger was, let alone how to use it.
Fast forward to the present and now marketers and businesses are geared to take full advantage of a huge opportunity to attract, convert, close and delight potential customers using Facebook and ONLY Messenger in their marketing efforts.
Spoiler Alert: The last message I received on FB messenger was a FREE HUG to pass around!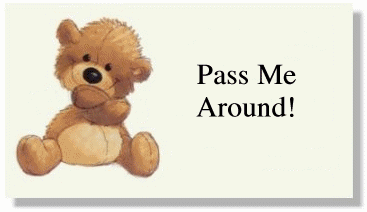 Here is your Free Hug! :)
What's the Data Behind Messenger Apps
According to Facebook, 1.2 billion people use Messenger each month, and users send more than 2 billion messages to businesses. A Nielsen and Facebook study showed 63 percent of survey takers increased messaging with companies over the last two years.
Want More… Here You Go!
The Top 4 Messaging Apps Have Surpassed The Top 4 Social Networks
What's App
Messenger
WeChat
Viper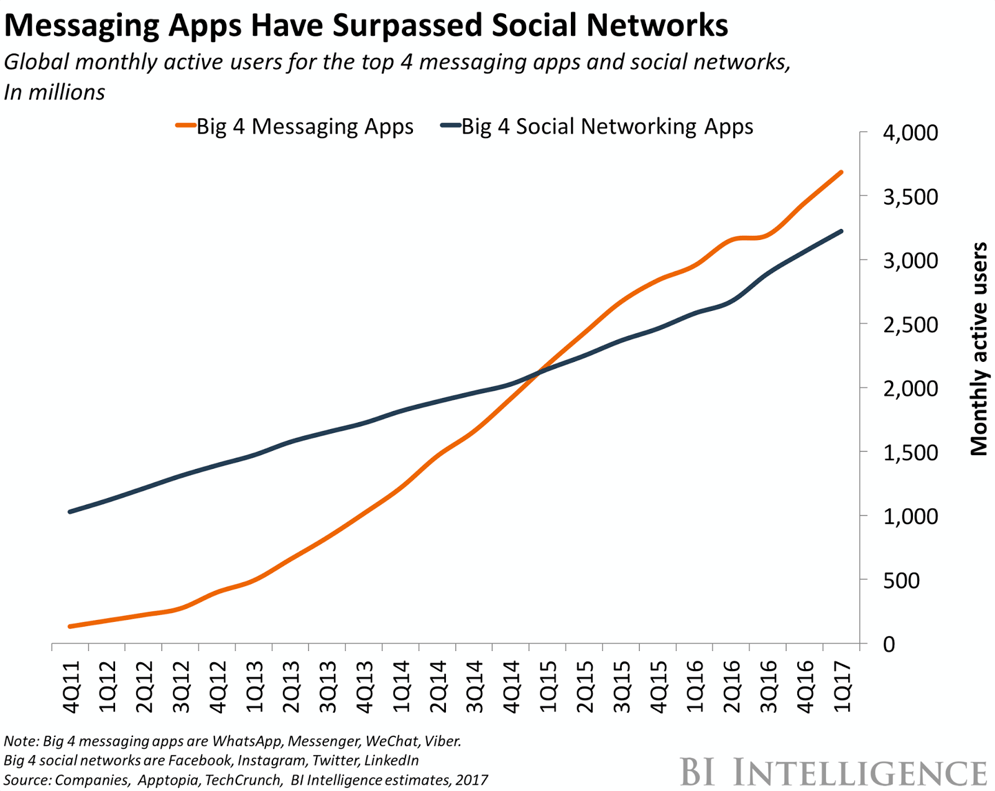 Hubspot Inbound 2017
You didn't have to attend Hubspot's Inbound 2017 to understand how big chatbots and Facebook Messenger are becoming to inbound marketers and businesses around the world.
If you did attend, what you heard from co-founders Brian Halligan and Dharmesh Shah and other keynote speakers in the opening message of the conference, "Starting up is easy; Scaling up is hard," is that all businesses need to stand up and take notice to what is happening right now and figure out how to capitalize on this attention or lack thereof.
Between Hubspot's recent acquisition of Motion AI, which they will be rolling out next year on the HubSpot platform, and Facebook's aggressive implementation and experimentation in their non-North American markets, it is safe to say the revolution to scaling up with messenger apps begins and ends with Facebook Messenger.
As Kipp Bodnar put it in his presentation outlining the upcoming integrations, "People don't want to leave Facebook, click a link to your video and go to your website."
He added, "Messenger isn't just a new communication channel, it's how you have conversations."
How is HubSpot Using Facebook Messenger Right Now?
You may be asking how can I start using Facebook Messenger for my business? Great question! Below, we have some detailed instructions on how to set up your Messenger account if you have not done so yet, as well as a great resource guide from our friends at HootSuite.
But first, let's take a look at a particular interesting keynote from James Gilbert @jatgilbert from Inbound and a related article that outlines three examples, including data on how Hubspot has been experimenting and using Facebook Messenger for their marketing efforts.
"Why Facebook Messenger is the most important new marketing channel" from @Inbound2017 James Gilbert @jatgilbert Head of APAC Marketing at Hubspot.
Check out his talk here.
Deliver Content via Facebook Messenger
How is your inbox these days? Are you even opening your emails? One way Hubspot recently tested Messenger was by delivering new content offers that their audience may be interested in receiving and the way the accessed them.
Normally, content offers are gated with forms but what Hubspot did was to offer an A/B test by offering recipients to bypass filling out a form and receive the offer via Facebook Messenger.
Events/Experience
Another way Hubspot tested the Messenger app was by targeting people attending events. Newsflash. People tend not to check their emails at events, but they do check their phones.
By placing links to confirm event registration in emails, asking attendees to do it via Messenger and adding scannable QR codes throughout the event, Hubspot was able to channel and connect with attendees via Messenger. It's a great way to get attendees to engage pre-event, during and post an event to follow-ups using Messenger.
No More Forms
Can you imagine telling your clients that you are doing away with forms?
Don't panic, we are not talking about on landing pages just yet... but on Facebook. Ideally, you don't want potential customers to have to leave and go fill out a form on a landing page on your website. You would prefer them to stay on the platform, and interact and receive all the information they need right then and there.
What Hubspot did in this example was set up a chatbot sequence of questions that mimicked the exact information they would ask on a traditional landing page form. Once the user filled out and answered the questions properly, they were given the offer via Messenger.
How to Set Up Your Facebook Messenger
Now that I've hopefully piqued your interest and helped you develop a few ideas on how to implement Facebook Messenger into your Facebook marketing strategy, you probably want to get your business set up on Messenger and start reaping the benefits of having those conversations. Let's make sure you can get yourself and your business set up the right way.
If you don't have a Facebook page set up for your business go do that right meow!
If you already have a page, the next thing you want to think about is how to how to turn on messaging for your page:
On your page:
Click Settings
Click General in the left column
Scroll to messages and click edit
Check the box to allow people to contact my Page privately by showing the message button
Click Save changes
To find out all the good stuff and learn everything you want to know about Messenger, check out Hootsuite's complete guide for business using Facebook Messenger.
You Will Learn How To:
Set up Instant Replies
Turn on greeting texts in messenger
Manage your response time
Set your status to away
And much more…
You can also go to https://messenger.fb.com/ to discover everything you need to know about using messenger for your business.
What's the Future Going to Look Like
They say numbers don't lie. If this is true, then by all indications Facebook Messenger with 2 billion messages between people and businesses each month will continue to grow. Additonally, 53% of people say they are more likely to shop with a business that they can chat with. It's clear that the currently over 100,000 active bots, businesses and marketers need to pay attention. Source FB
Whether you are looking to get your business or services in front of more people, get more leads to acquire more customers, or enable more transactions, it can all be done on Messenger apps; apps that may be the future of marketing.
Tell us your success story below in the comments! We would like to hear how you are using Messenger apps for your business today.