SEO is an essential factor of gaining brand exposure and developing a successful marketing strategy. But it's known to be a tricky and complicated marketing component to learn about.
So what's the best way to learn about SEO? From the pros, of course.
Seeking knowledge from the top SEO experts will help you master it. There is an abundance of educational resources available for your use, provided by the very best SEO specialists in the industry.
We've put together a list of the very best SEO experts to follow if you're looking to increase your search engine rankings and boost website traffic.
15 of the Best SEO Experts You Should Be Following
1. Rand Fishkin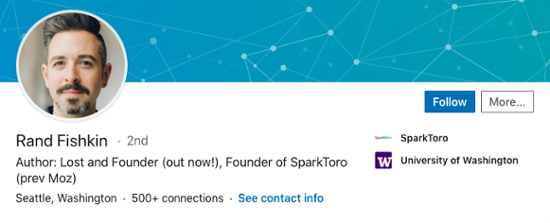 Rand Fishkin is the founder and former CEO of Moz, an inbound marketing software company that doubles as an SEO powerhouse. He's also the co-founder and current CEO of SparkToro, a software company that focuses on searchability and audience intelligence.
What Sets Him Apart
Fishkin came into the SEO industry when it was only just beginning to emerge almost 20 years ago. Moz has come to be regarded as one of the most authoritative resources within the realm of SEO, and is used by newbie and veteran marketing professionals alike.
Additionally, Fishkin is known to be a transparent and upfront character and meet controversy head-on. As the title of his book Lost and Founder: A Painfully Honest Guide to the Startup World suggests, he's not afraid to be "painfully honest."
Top Resources
2. Brian Dean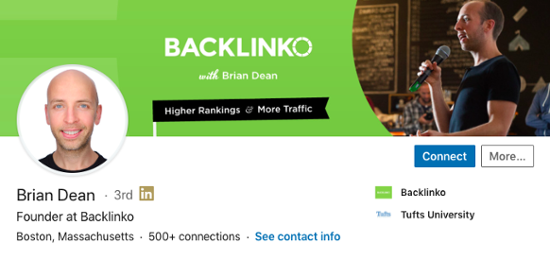 Brian Dean is the founder of Backlinko, an SEO and link building strategy training tool. Brian's SEO training content and tools, like his vlog, newsletter, and blog posts, have helped numerous business owners boost website traffic.
What Sets Him Apart
Dubbed an "SEO genius" by Entrepeneur.com, Dean exudes confidence in his writing and puts even the best multitaskers to shame. He is one of the foremost experts in the SEO industry. His YouTube channel is an especially useful and energized educational resource.
Top Resources
3. Danny Sullivan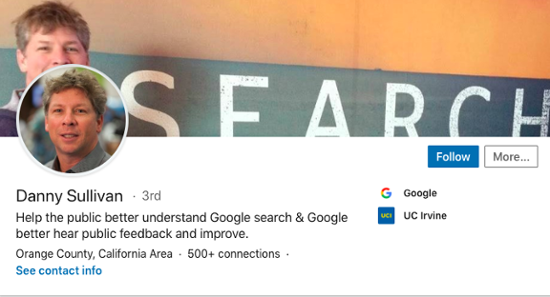 Danny Sullivan is the co-founder of Third Door Media, which was the host for online publication Search Engine Land. Search Engine Land is focused on search engine optimization and search marketing.
He operated as Third Door Media's chief content officer for twenty one years before retiring from the role and joining Google as public liaison of search.
What Sets Him Apart
Apart from founding one of the most influential SEO companies (Search Engine Land is a go-to for all SEO knowledge), Danny now focuses his time on creating a stronger connection between the SEO employees at Google and the general public.
Top Resources
4. Neil Patel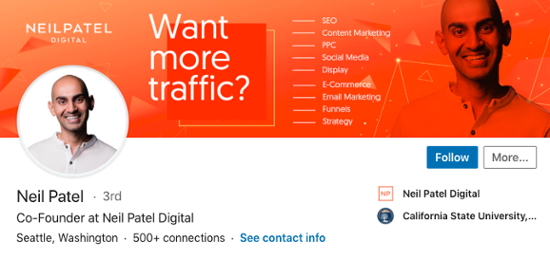 Co-founder of Crazy Egg, Kissmetrics, and founder of Neil Patel Digital, almost everyone in the marketing profession knows this man's name. Patel is a leading SEO specialist, and he's made a huge entrepreneurial impact within his industry.
What Sets Him Apart
His list of professional accomplishments as an individual within the SEO industry is practically unmatched. He's a NYT best selling author, one of the world's top 10 marketers according to Forbes, and dubbed one of the top 100 entrepreneurs under 30 by President Obama, among many other prestigious titles.
Patel has made a permanent, impactful mark within his industry, and has helped educate thousands on SEO and strong business practices.
Top Resources
5. Matt Cutts

Matt Cutts served as the head of Google's webspam team for many years before becoming the administrator of the United States Digital Service.
What Sets Him Apart
Cutts is a co-creator of one of Google's search engine patents – that's right, he actually helped invent the thing. If you want to know all the little secrets of how something works, why not go to the creator?
Top Resources
6. Cyrus Shepard
Cyrus Shepard worked as the lead search engine optimizer at Moz for many years before founding Zyppy in 2018, an SEO consulting firm.
What Sets Him Apart
Shepard's combination of knowledge and passion for his industry is what sets him apart amongst other SEO experts. The energy injected into his language grips his audience and has made him an impactful educator and blogger.
Top Resources
7. Barry Schwartz

Barry Schwartz is the founder of Search Engine Roundtable, a news site focused on search engines and search engine marketing. He's also the editor at Search Engine Land and the CEO of RustyBrick, a custom web development company based in New York.
What Sets Him Apart
Barry's ability to devote himself to so many roles without missing a beat is just one of the many things that make this SEO expert a real go-getter. He's been in the SEO industry for over a decade, and he hasn't slowed down for a minute.
Top Resources
8. Vanessa Fox

Vanessa Fox was one of the creators of Google's Webmaster Central, the search engine's tool focused on teaching professionals and business owners about web crawling and indexing.
She also founded a search analytics firm called Nine by Blue, which she eventually sold to major search marketing firm RKG. Fox is now the CEO of Keylime Toolbox, an analytics software company.
What Sets Her Apart
Having worked at Google from the beginning ages of website indexing and crawling, Fox knows the ins and outs of this industry like the back of her hand. She's incredibly knowledgable about the internal functions of search engines and how to utilize analytics to optimize your efforts.
Top Resources
9. Wil Reynolds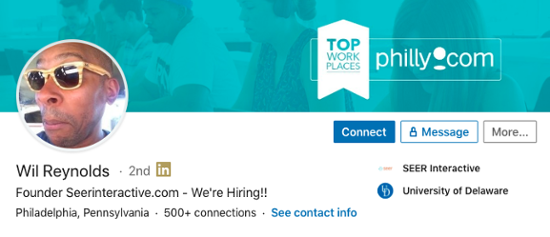 Wil Reynolds is the founder of Seer Interactive, a digital marketing company with offices in Philadelphia and San Diego. Reynolds started the company in 2002 and grew it from a one-man search firm in his living room to a marketing powerhouse with 150 team members.
What Sets Him Apart
Reynolds emphasizes the importance of viewing search through different lenses. He has experience working with search engine optimization through a wide range of industries, so he sees the business through the depth of a wide scope.
Top Resources
10. Aleyda Solis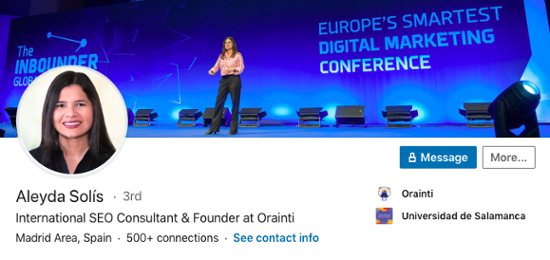 Aleyda Solis is the international SEO consultant and founder of Orainti, a digital marketing consultancy firm that focuses on international, technical, and mobile SEO. In 2018, she was announced as the European Search Personality of the Year.
What Sets Her Apart
While Orainti has a vast amount of experience within traditional boundaries of SEO, her knowledge also expands to fit a niche corner of the industry. Being bilingual (she speaks English and Spanish), she has a particular specialty within "multilingual environments and web migrations."
Top Resources
11. Heather Lloyd-Martin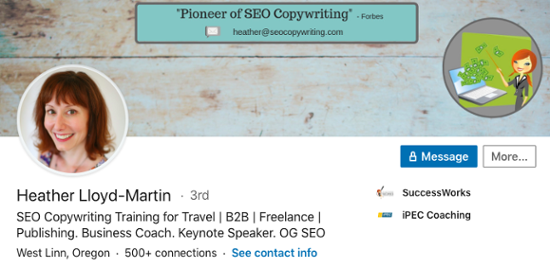 With 20 years in the industry, Heather Lloyd-Martin is the CEO of SuccessWorks, a digital marketing firm that she founded all the way back in 1998. SuccessWorks focuses on SEO consulting and training.
What Sets Her Apart
Like a few other experts on this list, Heather is a true SEO veteran who came into the industry just as it was beginning to emerge. Having seen how much the world of SEO has evolved over time, she embraces the constant change that takes place within the industry, as it's always developing for the better.
SEO is an engaging and fun career to Heather, and nothing says passion for your job like loving what you do. Heather particularly enjoys teaching writers how to write strong, optimized content.
Top Resources
12. Mindy Weinstein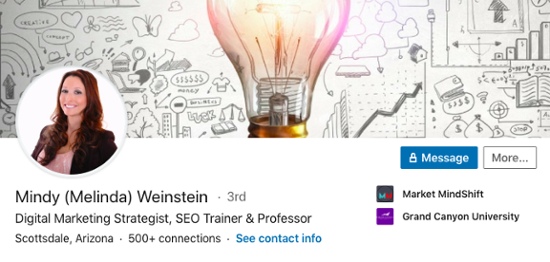 Mindy Weinstein is the founder and CEO of Market Mindshift, a boutique digital marketing agency known for their ability to "fuse together marketing, psychology, and technology." She's an accomplished public speaker and has co-authored several books.
What Sets Her Apart
Mindy loves both teaching and learning. In addition to her position as the CEO of Market Mindshift, she's also a marketing professor at Grand Canyon University and the University of Denver. At the same time, she's currently pursuing her PhD in General Psychology with an emphasis in Integrating Technology, Learning, and Psychology.
She's devoted to educating young minds (and all minds, really) on the internal functions of SEO and web insights, and yet is still committed to bettering and growing her own knowledge.
Top Resources
13. Tim Soulo
Tim Soulo is the CMO and product advisor of Ahrefs, a one-stop SEO tool that allows you to audit competitors and research keywords and backlinks.
What Sets Him Apart
While most of the experts on this list share their knowledge at public speaking events, Tim goes above and beyond with this venture, extending his reach to live international events. Tim has produced a wealth of top quality content to teach bloggers and business owners alike about all the secrets to more efficient SEO.
Top Resources
Visit Tim's Ahref's page for access to more helpful resources, including his recorded live talks.
14. Dan Shure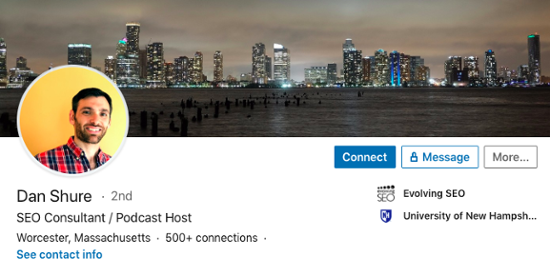 Considering the list of veterans we have on this list, Dan Shure is a newbie to the industry, but that doesn't make him any less knowledgeable. He started dabbling in SEO back in 2007, and officially launched into the industry in 2010 when he founded Evolving SEO, a consulting firm.
He's also a Moz associate and the host of "Experts On The Wire," a marketing and SEO podcast.
What Sets Him Apart
Dan focuses his business around "bringing clarity to the confusing and frustrating world of SEO so you and your business can be more successful online." He seeks to open up the SEO industry and make it easy and accessible for everyone.
Top Resources
15. Bill Slawski
Another SEO veteran, Slawski has been in the industry for over 20 years. He's had a hand in the business since the very beginning of search engines – after all, Google is only just celebrating its 21st birthday this year.
Slawski is CEO of SEO research at Go Fish Digital and the founder and editor of SEO by the Sea, a blog that encompasses white hat SEO information directly from content by search engines.
What Sets Him Apart
With over two decades of experience, Slawski has come to be an expert on Google's SEO patents. He has an in-depth knowledge of the backend functionality of search engines and has "studied the way search engines and websites interact."
His knowledge has become deep set and as natural as muscle memory. His expertise in SEO, combined with his passion for investigating how people understand information, makes him an impactful influencer within his industry.
Top Resources
Follow SEO Experts Who Inspire You
All of these SEO specialists provide valuable information to help you learn how to do SEO for your business. But keeping up with 15 sources of content might get a little overwhelming.
To get the most out of the information provided, pick a few of the experts from this list – the ones whose voice and content really resonates with you – and follow them closely.
Remember, reading through their material just once doesn't make you a master on the subject. You should read it two or three times, and then go back and brush up on it again every once in a while.
If you try this method of digesting content, the practices discussed in these resources will become engrained within you, making you an SEO expert as well.