Business blogging is a valuable marketing tool that can increase your online authority, drive traffic to your website, boost your conversions and increase your sales.
Business blogging is a way to establish your thought leadership by sharing your knowledge with your readers in a way that provides value.
Today, consumers are more savvy and tired of the hard sell of traditional advertising. They are seeking relevant, helpful information to guide them through their decision making process.
Business blogging is a way to help them on their journey. You can build trust and establish the types of personal relationships that drive sales through blogging.
If you're not familiar with the ins and outs of business blogging, we're here to help! Here is everything you need to know to get started using this powerful marketing tool to drive traffic to your website, increase conversions and grow your business!
Choosing A Platform
Choosing the right blogging platform is the first step. For many businesses that have a Wordpress or Squarespace website, adding a blog is as easy as adding a page to your site.
If you don't want to add a blog directly to your website there are several other good free platforms, like Blogspot, WordPress and others that you can use that allow you to set up a free blog, which you can then use to direct traffic to your website.
You can also use social platforms like Facebook, Instagram or Medium which can increase exposure quicker than blogging on your company website.
But before we get ahead of ourselves, often the best business blogging platform, over the long-term, is your website. By using "internal links" you can direct readers to other useful information without having to leave your site.
Creating Buyer Personas: Who Are You Writing For?
After you've determined your blogging platform, the process of creating content can begin. The first step is to determine who you are trying to reach, or your "target market."
Chances are, if you already have an online marketing strategy in place, you've already taken this step. But let's quickly review the process. The way you determine who you are trying to reach is by developing "buyer personas."
A buyer persona is a "fact-based," fictional depiction of your ideal customer. You create personas by using a combination of factual information based on your past and current customers, and additional data that you determine based on logical assumptions arrived at by answering logical questions.
Let's look at an example of a buyer persona.
After reviewing your customer data you find that your customer base is 63% male, and 37% female. Their average age is mid-thirties. They work for businesses within a 200 mile area of your office and are in middle-management. They purchase your product or service and average of every three months. This is the factual base for your personas.
Next, ask questions and answer them in the way your customers would. For example, what are their pain points? What solutions can you offer them to address their pain points? Why do they choose to work with your company as opposed to a competitor, etc. Each of these questions will ad another layer of depth to your personas.
By understanding who your target audience is and their needs, you can then begin the process of creating content that is relevant, can meet their needs and answer their questions. This is how you build authority, trust and thought leadership.
Creating Content: What Should You Write About?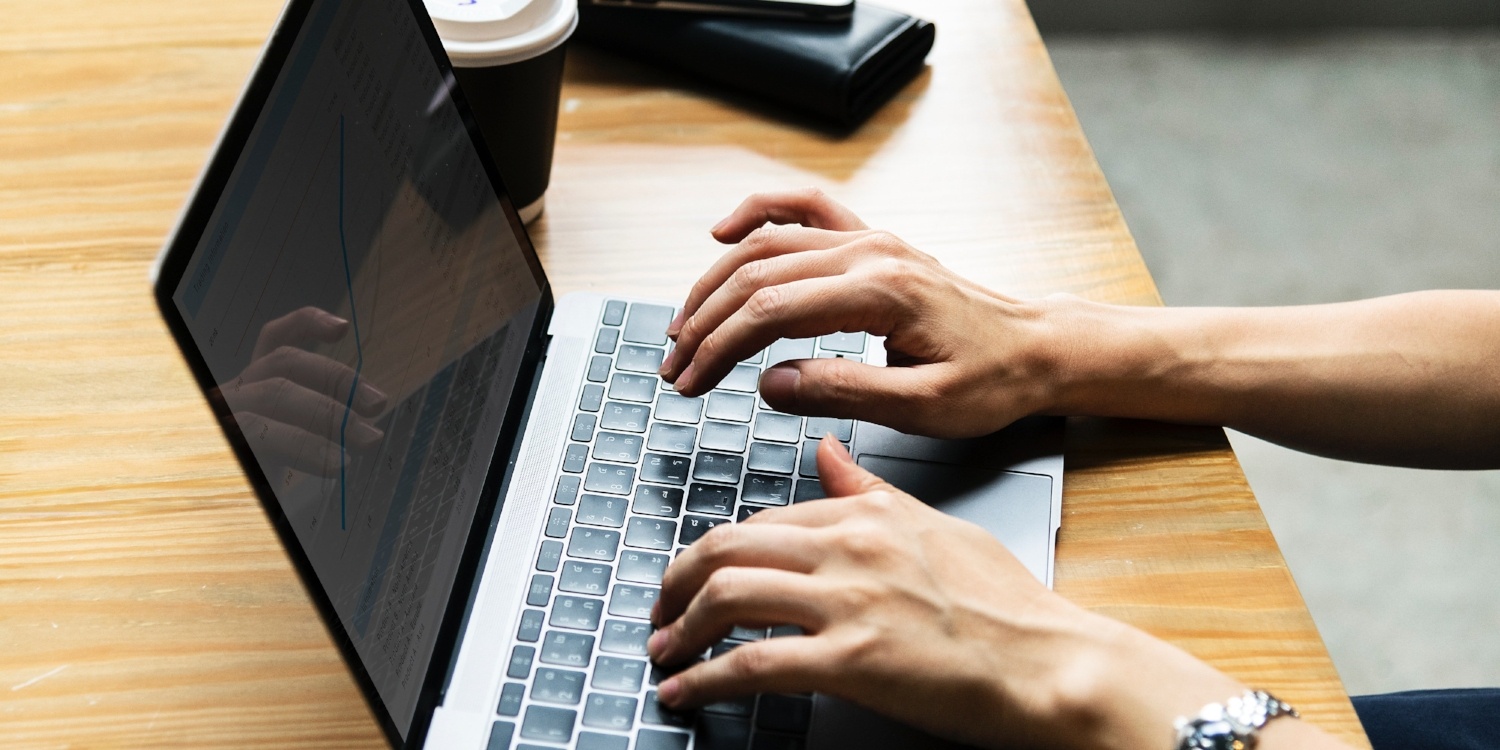 Think about your business, your customers, and your target audience. Focus on topics that will be of value to them, whether it's information, product reviews, facts about your industry, anything that can address their questions, needs or pain points.
You can share insights about your business, introduce new products, promote your corporate philosophy or culture, or even answer frequently asked questions.
For example, if you're a design-build contractor write about the top new professional home appliances for 2018, or the benefits of quartz countertops over natural stone.
If you own a restaurant offer recipes, stories about your locally sourced produce, or the best wine to pair with filet of sole.
The main goal is to provide the information that your customers are seeking, while "humanizing" your business, and offering them a peak behind the curtain.
Your content should be informative, educational, or entertaining. Avoid selling and focus on providing value to your readers.
Five Tips For Creating Killer Content
If done properly, business blogging is a cost-effective method for driving traffic to your website, promoting your brand, and engaging with potential customers as they learn more about your business, your products, and your brand.
A good blog will increase conversions and drive sales. Here are five tips for creating killer content!
1. Be Relevant
You've identified your target audience, understand their needs and pain points now offer them a solution. Keep your blog focused on providing them with value.
2. Create a Content Calendar
Business blogging is a process. One or two randomly posted blog articles are not going to drive traffic. You need to be consistent.
Set-up a blog publishing schedule. Plot out important dates, like busy sales seasons, holiday's or anything else that effects your sales. Then publish relevant information around those dates, and on a regular basis.
3. Stress Quality, not Quantity
Keep your posts focused. You don't have to write a 2000 word post to be effective.
Consistent quality content will get you noticed by the search engines (more on this in a minute) and your readers.
4. Write About What You Know
The best way to build your blog is by writing about topics that you understand and are passionate about. If there are aspects of your business that you are not expert in, consider outsourcing, or inviting guest bloggers to write about them for you.
It's a good practice to include different perspectives to keep your blog fresh and relevant.
5. Engage With Your Readers
One key point to blogging is having the ability to engage with readers. Always end your post by inviting readers to comment. Respond to any comments quickly and professionally.
Remember, you are your brand's ambassador! Building personal relationships is the best way to drive sales.
Creating consistent, high-quality content is the best way to drive traffic to your website, engage with your readers, increase conversions and grow sales. But even the most well written content is useless if your can't get found online. That brings us to...
SEO: Getting "Found" Online
Search engine optimization, or SEO is a way to get your content recognized and ranked by the search engines.
When you write your content, including words and phrases (called keywords and long-tail keywords) is one way to get your content found online.
Keywords are words and short phrases that a potential customer would input into search engines to find the products or service that your business offers.
By wisely choosing keywords and using them throughout your content in a natural way, when the search engine spiders index your blog, they will make a note of the keywords in your content and use this information to gauge the relevance of your content to your business.
There are plenty of ways to determine relevant keywords like using Google's free Keyword Planner Tool to search for highly ranking keywords.
Simply type in a word that is relevant to your business and instantly see a list of related keywords that you can use in your blog content to help build your search ranking.
Organic search is one important way that your content can be found online. By creating a catalog of high-quality blog posts that use relevant keywords, your content will begin to show up in Google Search Page results. Readers can then click on the link and go to your content to learn more.
SEO is a process that you should include in all of your online content, not just blog posts. Including keywords in your headers, titles, webpage copy, and blog posts can help to establish your business with the search engines.
Promoting Your Blog Online
SEO is one method for increasing your exposure for organic search. But this method will take some time to establish. In order to drive traffic quickly, you should also promote your blog online.
If you're like most businesses, you not only have your company website online, you most likely also have a Facebook business page, a LinkedIn Profile, and a presence on Twitter, Instagram or Pinterest.
All of these social networks are a way to drive traffic to your blog almost immediately, which will also help the search engines to establish your blogs "authority."
When you create and publish a new blog post, promote it across all of your social media platforms.
Consider using a site like Hootsuite which give you the ability to post across all of your social media accounts with a single entry. This allows you to broadcast your new posting across multiple platforms simultaneous and can drive traffic to your blog quickly, while you continue to build authority with the search engines over time.
Business blogging is a valuable tool that can help you to grow your business. With a little planning, understanding your prospects needs, addressing them by providing relevant valuable information, and taking a consistent approach, your business blog can become a valuable component in your company's overall online marketing strategy that will provide you with results!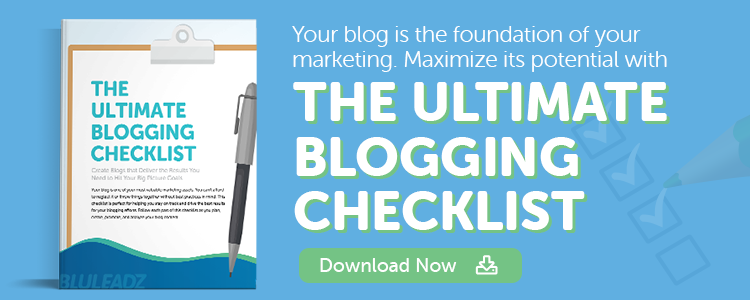 Published on June 1, 2018