Every company wants to keep their customers happy – maintaining satisfaction amongst your customers is the number one way to increase customer retention.
New business is always great, but companies are defined by the clients who come back again and again to do business with them.
This post will guide you through how to create a kickass customer retention strategy. But first, let's talk about what client retention is, and why it's so important to your business.
What Is Client Retention?
Client retention refers to a company's ability to retain repeat clients – that is, customers who continue to return to do business with you over and over again. If a company has low client retention, it means that customers do not typically return to do business with them again.
Ideally, you want a high customer retention rate because it saves your company both time and money in the pursuit of converting new clients. In general, it costs a company seven times more to acquire a new client than to retain an existing one.
via GIPHY
That's right – it's actually cheaper for you to keep an existing client than convert a new one.
In fact, increasing your customer retention rate by just five percent can lead to an increase in your company profits by up to 95 percent. If you ask us, those are not figures to scoff at.
Additionally, having a high customer retention rate means that your clients are satisfied and have strong brand loyalty, and loyal customers are more likely to promote you to others and bring in new business.
5 Ways to Increase Customer Retention
Ask yourself this question: What would make your clients happy? What would your customers appreciate?
There are numerous ways to increase customer retention rates, but here are a few of the best, most basic starting points to begin implementing.
1. Always Thank Your Customers.
It might seem small, but saying thank you to your customers can go a long way. A handwritten thank you note makes your customers feel appreciated and valued, and it may just keep them coming back.
2. Own Up To Your Mistakes.
via GIPHY
There's no way around it – mistakes happen. One way or another, every company has a hiccup at least once in a while.
When this happens, make sure you address the problem head on. Tell your customers what went wrong and why, ensure them that it won't happen again, and make sure you rectify the situation.
3. Ask How You Can Improve.
Create a survey to get feedback from your customers and find out about the quality of their experience with your company.
This is one of the best ways to find out what is and isn't working for your customers, and how you can improve to provide better service. You should always be aiming to get better, and customer feedback will help you direct that pathway of improvement.
4. Go The Extra Mile.
Putting in effort to go the extra mile for your clients is a key retention tactic to ensuring customer satisfaction. Going the extra mile can mean different things for different companies, and it will most likely depend on the services and products you provide.
But it can be as simple as taking the time to check in and call your customers to make sure that everything is up to their expectations.
5. Talk, Talk, Talk!
The more you interact with your customers, the better.
Find out how the majority of your clients communicate socially – via Facebook, Twitter, or Instagram – and get on those platforms! Make sure your company has a social presence, and stay engaged in conversations with your clients!
Customer Retention Strategies That Actually Work
Now that you know about a few of the basic customer retention tactics, take a look at some real world examples of companies that have put effective strategies into place.
When you read through this list of examples, take careful consideration of how each company has implemented a unique retention strategy into their business model and how you might adjust that tactic to fit your own company.
Geico: Create Accessibility and Convenience
via GIPHY
Geico often promotes its slogan, "So easy, a caveman could do it." This slogan is what drew me to sign up with them when I was tasked with finding car insurance after moving to a new state, and this is what kept me with them after I got in a car accident and totaled my car, just a week after signing up with them.
Geico's services are as accessible as it gets – almost everything can be done through their mobile app - including calling emergency services, filing a claim, and even switching out vehicles and drivers on my plan. I can view all of my policy information right on my phone. After totaling my car, I expected the claim process to be a major headache, but was pleasantly surprised by how easy and painless it was with them.
I was so impressed by Geico's quick and quality service that I even recommended it to my family members, who then switched their car insurance over to Geico as well. Not only is Geico retaining my business, but they've also managed to bring in new customers by delighting me with their exceptional service.
TOMS: Focus on the WHY
via GIPHY
The mission of a company plays a major role in both attracting new customers and retaining current ones. People stick with brands that align with their own interests and passions.
The TOMS business model is centered around a cause that people care about. They started with a "one for one" policy – for every pair of shoes bought, they give a pair to someone in need.
TOMS gives back to people, and their customers like this. Thus far, they have donated over 60 million pairs of shoes to those in need. Now, TOMS is adjusting their business model, refocusing on ending gun violence in the United States.
Nevertheless, their brand is still aligned with a good cause, and customers appreciate that they're contributing to a company that gives back and works to make the world a better place.
HubSpot: Prove Yourself an Expert and Provide Education

Image via WikiCommons
Clients like to know that they're doing business with the best of the best. Proving that you're an expert in your field will keep your customers satisfied and ensure their peace of mind. But how do you do this?
Inbound business software company HubSpot established an educational platform, HubSpot Academy, to educate their customers on absolutely everything to do with inbound.
They provide an abundance of information and resources to help their customers learn, including full marketing certification courses and a consistently up-to-date informational blog that covers all the latest industry news.
With this plethora of information, clients know that they are working with a company that really knows their stuff, and they're not likely to switch to a competitor when they're already being continuously educated by HubSpot.
Wendy's: Interact With Your Customers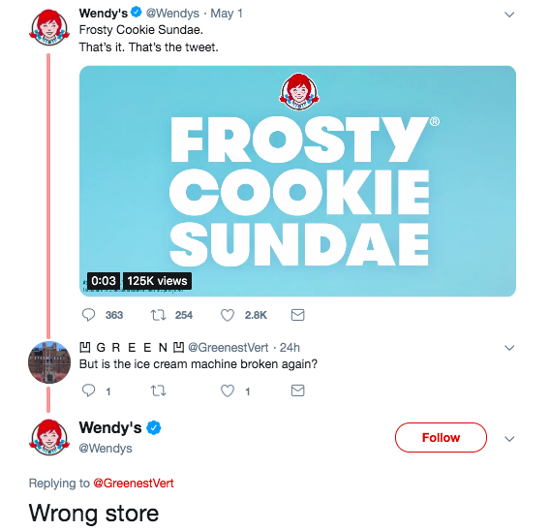 Wendy's is known to have a particularly hilarious Twitter account. In fact, customers actually tweet at Wendy's just so they can be "roasted" by the restaurant's account.
While Twitter may not have a lot to do with fast food, Wendy's has identified a social hub where they can build a presence and interact with their customers in a fun way. The customers clearly love it, and it builds great brand awareness for Wendy's.
Amazon: Set Up a Subscription Plan for Customers

Can you even remember what the world was like before Amazon? Because we can't. What was life like before free two-day delivery with Prime? Amazon completely changed the game with the launch of its subscription program, Amazon Prime.
Customers were thrilled by the idea of free delivery in just two days, and it has kept them coming back to Amazon again and again. For a low monthly cost, Amazon offers huge benefits to its subscribers, which now also includes access to its movie and tv library, Amazon video (I don't know about you, but it's a rival to Netflix in my house).
Personally, I don't know anyone who has ever canceled their Amazon Prime account – who would want to give up those benefits? Amazon Prime is a great example of a subscription plan that delights customers ensures a very high customer retention rate.
JetBlue: Create an Incentive Program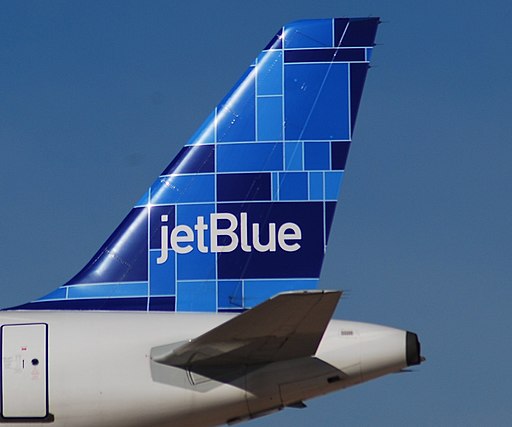 Image via WikiCommons

Most major airlines have some kind of frequent flier incentive program for their customers to enroll in, but for now, let's just focus on JetBlue.
If you sign up for JetBlue's customer loyalty incentive program, TrueBlue, you receive 2x TrueBlue points for every $1 you spend when you book a flight with JetBlue. When you have acquired enough points, you can use them to purchase a flight – essentially meaning you've got yourself a free flight.
While you have to acquire a lot of points to afford a flight, the incentive is clearly there, and it definitely works. People will typically choose to fly with an airline that they've enrolled in a frequent flier program with, because they want to earn more points and eventually build their way up to have enough for that free deal.
JetBlue's points don't expire and don't have any blackout dates, and you can even pool your points with friends and family.
Frequent flier programs are just one common example of an incentive you can use to reward customer loyalty. Ask yourself – what incentive program would work best for my industry? How can I reward my clients for their loyalty, in a way that will keep them coming back?
How To Build a Customer Retention Program
The customer retention best practices listed above are a great launching point to increase retention, but if you really want to capitalize on repeat clients, you should develop a fully fleshed out strategy to do so. Ask yourself this: What retention strategy would work for your company?
To wrap up, let's list some of the core elements that you could use to build a kickass customer retention strategy:
Say thank you to every client.
Own up to your mistakes.
Create presence and engage with your customers.
Ask how you can improve.
Go the extra mile.
Build your business model and mission around a good cause.
Prove your expertise and provide educational resources for your customers.
Make your products and services accessible and convenient.
Create a referral or incentive program.
Develop a subscription program.
You don't need to implement all of these retention tactics to build a kickass customer retention program. In fact, we recommend that you don't try to implement all of these.
While it might seem like a good idea, you'll likely end up biting off more than you can chew, and your efforts will miss the quality mark that you set.
Pick a few tactics that will work well with your company, its mission, and its business model, and shape them accordingly. Put time, effort, and care into those few to make sure that they're really done well. Your customers will always appreciate a few well done perks over a plethora of poorly executed ones.