If your business isn't blogging in 2019, it's probably time to rethink your marketing efforts.
Why? Companies with blogs generate 55 percent more traffic to their website, and websites with a blog typically have over 434 percent more indexed pages.
Did those statistics convince you?
It's not a surprise that business blogging has grown to play an invaluable role in marketing and promoting your business while also educating prospects who come through the door (metaphorically speaking).
And, with 77 percent of internet users reading blogs regularly, there is a lot of opportunity to find some great fits for your company.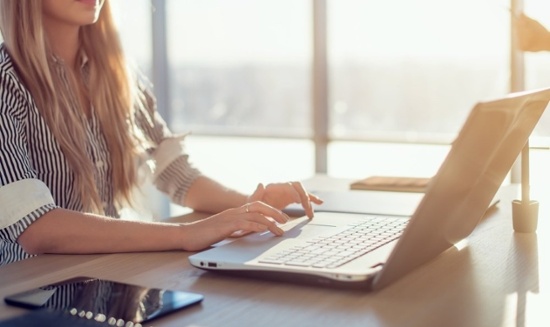 But here's the thing:
You can write as many blogs as you want. By all means, go blog crazy. But at the end of the day, if your content is just sitting on your website and you're not promoting it, you're only decreasing your chances of increasing your website traffic, capturing new leads, and growing your business.
Why You Should Promote Your Blog Content
Blog promotion does just that: promotes.
Ultimately, sharing your blog content helps put your company out there, spreading brand awareness to an audience larger than the people that stumble upon an article through a Google search.
Not only that, but you're sharing your content to a wider audience, which can in turn help you discover new prospects, new hires, and new business opportunities.
Plus, the more ways you promote your blog, the more options others have to re-share it with their own audience (via retweets, social shares, etc.).
5 Ways You Can Promote Your Blog Today
1. Create a Blog Subscription Opt-In For Readers.
Blog subscribers can fuel your content: You can see what people are interested in by what they are actively reading, and by growing your subscriber count, you can slowly establish yourself as an industry thought leader with all the latest and greatest news.
Giving visitors the option to subscribe to your blog will keep them in-the-know about the new content you publish. The blog content plants the seed in their mind, and your emails water that seed, making it sprout and grow – keeping your brand at top of mind.
Set up a blog subscriber newsletter through your CRM so you can keep your fans updated on new blog articles you publish. Determine whether you want to send out daily, weekly, or monthly notifications, or – better yet – let your subscribers decide how frequently they want to be notified.
2. Share Content on Social Media.
One of the best – and easiest – ways to promote your latest blog articles is to share links to your content across your social media sites.
A lot of marketing platforms have auto-publishing settings you can turn on that will publish recent content to Instagram, Facebook, Twitter, LinkedIn, and more. It does all the hard work for you, so why wouldn't you do it?
However, we encourage you to go the extra mile and customize your tweets and social shares to add more creativity to your post and utilize fun, relevant emojis and hashtags. By doing this, you can create a brand personality on social media.
3. Create Paid Promotion Ads.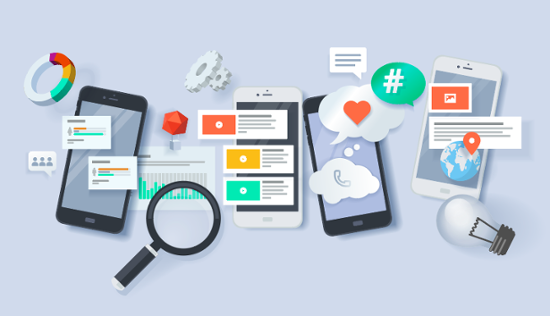 If you want to expand your social reach even more, consider creating paid promotion ads. This is typically a great way to share some of your top-performing content on your blog.
With paid social ads, you have the ability to target a niche audience and distribute content that interests them. This gives you higher chances of clicks and leads.
An added benefit of promotional ads is that you can share blog articles to people who aren't currently following your company on social media. (But they'll probably hit that follow and like button once they see the awesome content you create!)
4. Get Help From Influencers.
Influencer marketing is on the rise, so hop on the train now!
Influencers in your industry carry a lot of power: Their followers are also in your industry, and typically whatever an influencer does or says has a huge impact on what others think.
So, when an influencer shares your content, imagine all the hype your brand can get! Reaching out to influencers can be a little tricky, as they can get bombarded with a lot of emails and DMs asking for the same thing.
Here are some best practices to keep in mind when you're working with influencers to encourage them to share your content:
Build an authentic relationship by engaging with influencers consistently, like commenting on their blog.
Tag and mention influencers you want to work with to share their expertise with your audience.
Send them blog content or ideas and offer to work as a guest contributor on their site.
Deliver value for influencers before requesting their help.
5. Double Down on Your Link Building Efforts.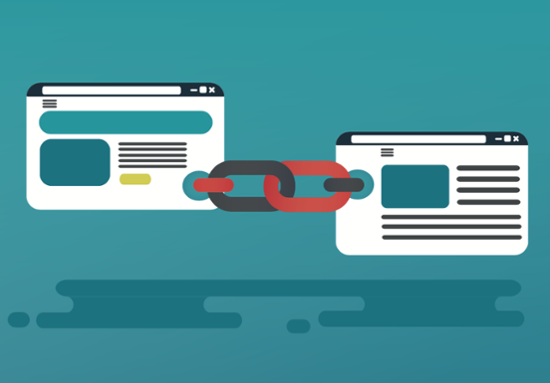 While this isn't a direct way to promote your blog, improving your link building outreach can really help you build out your brand awareness in the long run.
Establish a process for building links back to your website. Find relevant articles where you think your blog content could be placed, and reach out to the company to ask them to link to it.
But don't just make it about you. Your outreach should tell the webmaster how your content benefits their audience. They need to see how linking to your content is better for their audience.
Link building is a win-win for companies who work together. So as you establish relationships with others in your industry, they will link to your content and you will link to them.
Over time, by earning high quality backlinks in an ethical way that benefits readers, you will continue building your audience and generating more traffic to your blog.
If your business is actively blogging, you're already one step ahead. But, take it to the next level with these promotion tools to increase your traffic and find new, right-fit prospects.