As one of several copywriters at an inbound marketing agency, I'm expected to be able to write for virtually any client that metaphorically (or, in some cases, literally) comes walking through our front door.
Regardless of industry, technical level, or specialty, my colleagues and I are expected to be able to write technical content just as easily for clients in industries such as manufacturing and distribution, IT services and IT security, or medical research as we are would be able to write for home services and general marketing content.
This, of course, is often easier said than done.
Knowing how to do technical writing in an effective way is not necessarily something that comes naturally to many people.
Writing technical content often requires a certain level of subject knowledge, and not all writers can achieve their desired results without any prior tech writing experience. And, when you know nothing about the topic you're supposed to start pumping out content for ASAP, this can be particularly challenging.
The good news is that writing technical content does become easier the more you do it.
Although technical jargon may change from industry to industry, often, there is some carryover from sector to another. So, as you learn the technical terminology and lingo for one client, some of that may carry over for other clients in the future.
Even just understanding the language used within the industry can go a long way in helping you write not only informationally-valuable content but content that is engaging and interesting to read.
You can take the driest, most boring subject matter and make it something people want to read and share with their industry colleagues.
Here are a few easy writing hacks to help you become a technology writer when you aren't one:
Take the Time to Conduct Research Before Doing Any Tech Writing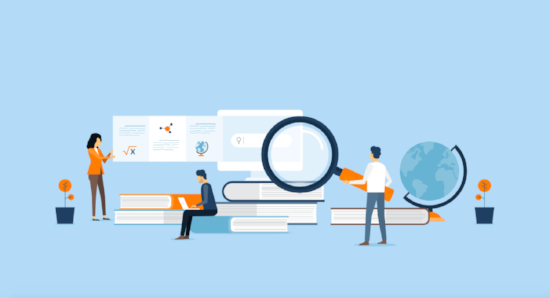 This is probably one of the most critical copywriting hacks I can emphasize: Before putting pen to paper (or, more realistically, fingers to keyboard) to write technical content, it's vital to perform research.
This will not only help you start familiarizing yourself with your client and their services and products, but it will also help you get to know their overall industry as well as their customers' needs or pain points. Together, these factors will help you become a better and more effective technical writer.
If you try to jump in feet first by writing technical content without any industry knowledge, you risk:
Writing superficial content that is unfocused or ineffective.

Writing inaccurate information or material that doesn't apply to the client, their industry, or customers.

Wasting your time writing useless content and your client's time reviewing it.

Planting doubt about your abilities as a writer in the minds of your clients.
Create a Terminology Guide and List of Industry-Specific Resources
One of the most important copywriting techniques I will mention for new tech writing professionals is taking the time to read industry-specific publications.
This will help you learn how industry experts use technical jargon. Some valuable technical content resources for this kind of information include:
Industry associations

Industry-specific magazines and other trade publications

Competitor websites and blogs
Get to Know Your Client's Subject Matter Expert(s)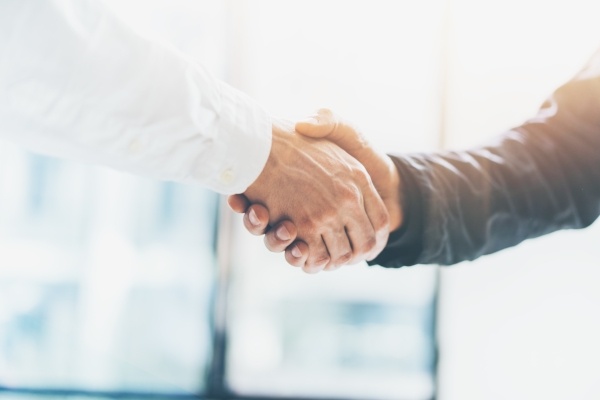 While you can do a lot of research and make great strides in learning about the industry on your own to become a technology writer, you still likely won't pick up on all of the nuances as well as someone who is immersed in the industry on a daily basis would.
As such, it's essential to ask your client to put you in touch with one of their subject matter experts (SMEs), so you can schedule a time to speak with them or call on them in the future as needed.
Take the time to get to know the SME and to develop a relationship with them. The more comfortable you are working with them (and them with you), the easier it will be to call on them for information in the future.
They can also frequently provide a wealth of knowledge and resources you can review and reference in the future such as:
Technical content resources, manuals, and user guides

Industry association resources, studies, and statistics

Case study examples from real clients
If you are members of your marketing team aren't quite ready to tackle writing in-depth technical content on your own, the copywriting team at Bluleadz is here to help. We've written for a wide range of clients in the following industries, including:
Software as a Service (SaaS)

IT Services and IT Security

Mobile Applications

Medical Technology and Research

Manufacturing Technologies

Technical Products and Services

Legal Information

Fleet and Asset Management Technologies
Becoming an effective creator of technical content with no experience to fall back on doesn't have to be a Herculean task. In fact, it's actually just a matter of learning new ways to apply your existing communication skills.
Becoming a strong technical writer ultimately boils down to taking the time to research, learn the technical jargon, and develop relationships with people who can provide you with the information you need.
What have been some of the greatest challenges you've faced when writing technical content as a non-technical writer? I invite you to share your thoughts and experiences – as well as any tips or recommendations – in the comments section below to join in the conversation.