Ever wonder what must-haves a business blog post should include; well, it's a mix of this and a dash of that which makes for a killer blog post.
But, before we dive into a killer blog post's anatomy, you should probably take a refresher course on why your business is blogging and why writing killer content in your blogs is important.
Why Write Blog Posts?
Blog posts are a way for search engines to index more of your site pages; therefore, the more blogs you write the more of your URL's Google indexes which drastically enhances your SEO.
Remember the intent of a blog post revolves around anything that your buyer persona's need help with. This can range from frequently asked questions to what you would want people in your industry to know about, and each blog can vary in format, including:
Vlogs

Tip sheets

Infographics

How-to's

Curated collections

SlideShares

Newsjacking's
While there are different blog post formats you can publish, there are some SEO guidelines to create a killer blog post.
Killer Blog Post= Audience + Keywords + Headers + Alt Text + CTA's + Meta Description + Links [Tweet this]
How-To Write a Killer Blog Post
You want your blogs to be mobile friendly, easy to read and navigate, and have a responsive design which lets your device automatically adapt to the display format.
The URL of a blog post is also important as it helps with searchability. Ensure that your blog's URL is usable, readable and includes your keyword.
Even though your blog posts don't have to be a masterpiece, their SEO does. The following is the anatomy of a killer blog post.
Keywords, Topics and Tags
Keyword research is where a killer blog post takes root. You can select long tail keywords or shorter ones; just make sure that they have a high monthly search volume and have a low difficulty ranking.
Your keyword is a group of words or phrases that are being typed into search engines which is why it is important to select keywords that are relevant for your buyer personas.
Avoid covering multiple topics in one blog post since it confuses the reader and makes connecting the dots a bit more difficult for them—which is the last thing you want to do.
Ideally, your topic will include your keyword and vice versa.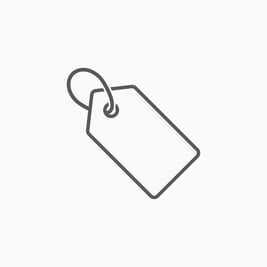 Tags are helpful for SEO because they help sort your content efficiently and effectively
Titles and Headlines
The title of your blog post should obviously be an attention grabber or a "sexy title" as a former college professor of mine called it. Also, your title should include your keyword and ideally range between 50 and 70 characters long.
There are 3 main headers you should include in your blogs, including:
H1 is the larger of the 3 headers and H3 being the smaller of the 3 headers. Try to naturally incorporate your keyword into each header and use them in descending order as listed above.
Images and Alt Text
We live in a visual world; images supplement written content. Any image(s) you include in your posts should relate back to the content and topic of the blog post.
Alt text is the text used to describe the image which helps the people viewing the image understand the content of the image(s).
Each image should have enough white space around it to make the visual and written content easier to digest.
Links, Social Shares and Calls-to-Actions
You should link appropriate text to resources that you think your reader will find useful. Both inbound and outbound links are helpful, just remember to link apples, oranges and bananas with fruit and spinach, broccoli and kale with vegetables.
What I mean by that is that what you link should be relatable to the word or phrase you are linking. For example, click on the text below and tell me whether it makes sense:
HubSpot's social inbox tool is user-friendly and easy to set-up.
The text is talking about a social inbox tool while the link directs you to an article about using drone footage for video marketing. It's a great resource, just a bit misplaced.
This link would be more appropriate for someone reading about setting up their social inbox tool in HubSpot.
Each link should open in a new tab or window too.
Calls-to-Actions are best placed at the bottom and sides of content. They help guide the reader along and are an action step, such as downloading an infographic or subscribing to your blog etc.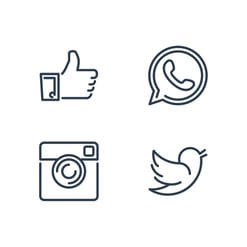 Social sharing is an awesome way to get your content out there, so don't underestimate or leave out your social sharing buttons on each post.
Meta Description
The longest your meta description should be is 150 characters—max. You'll want to include the keyword and position the wording so it teases the reader into clicking on your post in the search results; after all, that is the point of a meta description.
When Writing Your Next Killer Blog Post
You want your blog posts to help you gain authority among potential customers and to provide educational resources for your readers and subscribers, but behind the scenes, your blog posts exist for SEO.
Blogging helps drive traffic to your website and should be relatable, visual, entertaining and offer the reader solutions.
Killer blog posts include:
High ranking keywords with low difficulty

One clear and focused topic

Appropriate tags to help search engines sort the content

Descending ordered headers that include the keyword

Meta descriptions that tease the reader to click on your blog post

Social links so readers can share your post

Relevant inbound and outbound links where appropriate

An actionable next step via a call-to-action for the reader

Images that support the content and topic of the blog post

Alt text to help relate the images to their content
There are a few extra things you can incorporate into your blog post, including anchor text and share links.
Whether your blog post is a SlideShare, how-to or an infographic, you can implement these SEO best practices next time you write a killer blog post. As mentioned above, keyword research is an important part of writing a killer blog post. Check out our Keyword Research Tipsheet to get started today!