4 min read
If you're a sales professional, you know that in order to excel you need to constantly be adding to your skillset and your network. One of the best ways to improve your skills, network with industry leaders, and maybe even do a little prospecting is attending a sales conference.
Sales conferences are a great opportunity to break out of your typical routine, pick up those new skills and get inspired. Conferences give you the opportunity to get face time with prospects, peers and colleagues to build the types of personal relationships that will help you to crush your numbers in the coming year.
So if you're ready to learn, network, and have a little fun in the process with other's in your industry, here are 10 sales conferences your should plan on attending in the coming year!
AA-ISP Digital Sales World 2018
Happening: 6/20/18 in Atlanta, 9/6/18 in Boston
AA-ISP's Inside Sales conferences focus on helping managers and inside sales reps in their day-to-day tasks through a combination of lectures and workshops. Sales managers and leaders can explore the technology and service expo to learn about new sales technology for their teams.
Speakers: TBA
Pulse
Happening: 4/10/18 – 4/11/18 in San Mateo, CA
A good salesperson knows that the sale doesn't end at the close. In 2018, customer success will be the new buzzword! A good customer experience is a critical element to cross-sells, up- selling, and referrals. This conference will teach you tactical tips and get you inspired to up your customer experience game!
Speakers: TBA
SiriusDecisions Sales Leadership Exchange
Happening: 5/8/18 – 5/11/18 in Las Vegas
This conference features forums on every detail of hiring, scaling and developing a successful sales organization. The perfect conference to attend for B2B sales leaders, sales operations, sales enablement and channel sales.
Speakers: TBA
Unleash 2018
Happening: 5/6/18 – 5/9/18 in San Diego, CA
Unleash is a unique experience! It's an inspirational, high-energy event for extraordinary sales leaders who know there's always more to learn. Unleash is a great opportunity to connect with other sales superstars and leaders, gain new insights, and learn techniques to achieve sales excellence. You'll leave this conference with the knowledge to crush your numbers!
Speakers: NYT best selling author Jocko Willink, Adventure athlete Robin Benincassa and top sales and marketing influencers.
INBOUND
Happening: 9/4/18 – 9/7/18 in Boston
INBOUND is an annual Boston event that is attended by sales and marketing professionals from around the world. Past conferences have features keynote speakers like Michelle Obama and a sales specific slate of speakers including pros like Jill Konrath, Jill Rowley and Daniel Pink
Speakers: To be announced
Sales Machine Summit NYC 18
Happening: TBD in New York City
When it comes to sales conferences, this is the ideal must attend event for sales professionals. This show is produced by Sales Hacker and Salesforce, and is a one day event that is full of content you can act on.
Speakers: TBA – past keynote speakers have included authors like Jill Konrath and Geoffrey Moore
HYPERGROWTH
Happening: 9/4/18 in Boston and 9/24/18 in San Francisco
The 2nd Annual HYPERGROWTH is expected to be an even more high-energy learning experience then the first! Because it only one day, the team at Drift makes every minute count. It's a highly efficient way to get motivated and learn expert secrets about sales and marketing.
Speakers: TBD
B2B LeadsCon
Happening: 10/3/18 – 10/5/18 in Boston
LeadsCon is for professionals who are responsible for generating, nurturing and converting leads - both marketers and salespeople. Learn how to build your brand, lead response tactics and running successful campaigns.
Speakers: TBA
CEB Sales and Marketing Summit
Happening: 10/9/18 – 10/11/18 in Las Vegas
Hubspot calls it "Smarketing" and it isn't a fad. Today it's a necessary business practice. You can learn all about it at this conference. Previous speakers have included the author of "The Challenger Sale" Brent Adamson, and LinkedIn VP of Sales Solutions Mike Derezin.
Speakers: TBA
iCONIC Tour
Happening: TBA
Sponsored by CNBC and Inc. this event is geared toward entrepreneurs. Expect to hear speakers like Tony Hawk and Tony Robbins. This conference focuses on networking events.
Speakers: TBA
Sales conferences offer a great opportunity to hone your craft and these ten are the best of the best. If you're ready to learn from and network with some of the top sales professionals in the industry, these 10 sales conferences are out-of-this-world! You'll leave any one of them having learned the latest techniques, tactics, and tricks for taking your sales to the next level in 2018.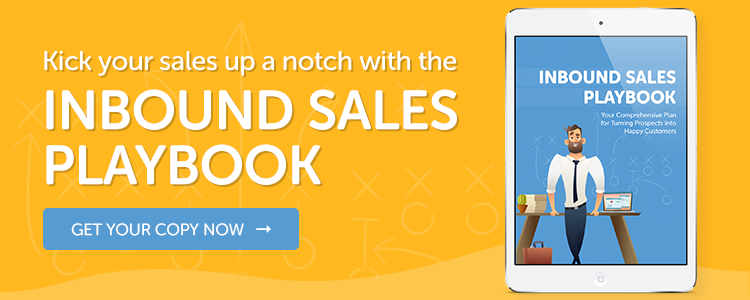 Published on April 2, 2018