If you own any sort of device that connects to the internet, mobile or otherwise, you probably have made the transition to managing your finances online to some degree.
Whether it's your bank's mobile app or some sort of stock-monitoring software, you're comfortable with the fact that finances and technology now coexist.
That's the mission of every fintech company.
What Is Financial Technology (Fintech)?
via GIPHY
The financial technology industry, often shortened to fintech, focuses on the development of merging technology and financial services together.
These companies search for new ways to improve financial activities through technological advancement.
For example, the evolution of traditional brick-and-mortar banking into modern mobile banking.
Fintech relies heavily on constant innovation within the industry, raising the bar by means of both startups and established financial or technological organizations.
5 Fintech Companies Ready to Thrive in 2020
Every year, there's new tech advancements to try and cultivate and leverage. These five companies are doing it for the betterment of their customers' lives. A noble cause.
Here are some of the top fintech companies making strides in 2020:
1. Robinhood
Robinhood is a mobile app meant to assist the everyday man invest their money wisely.
With commission-free stock, ETF, and cryptocurrency trading services, the company prioritizes giving you "more ways to make your money work harder."
Users can trade in real time while building a portfolio and investing amounts they're comfortable with. And, with the a new cash management initiative, users can earn 1.8 percent interest on uninvested cash in their brokerage accounts.
The company has seen a growth of 13 percent with monthly active users in 2019, and they're showing even greater promise this year.
2. Chime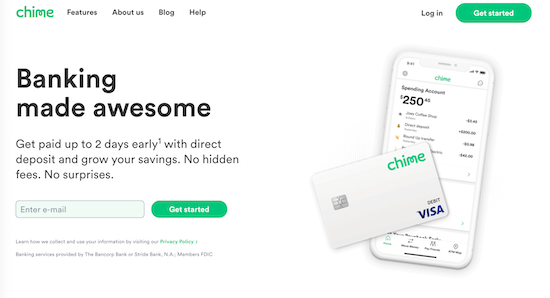 Chime is a neobank, meaning a direct bank that exists exclusively online.
With no-fee checking accounts, options to deposit change from rounded up purchases into savings accounts, and no overdraft fees, this mobile bank has become incredibly popular.
Users receive a physical debit card and access to their paychecks two days in advance, raising the bar for traditional banks.
Established banks have crossed the threshold to utilizing their own mobile apps, but very few offer the same level of customer service that Chime does.
3. Ripple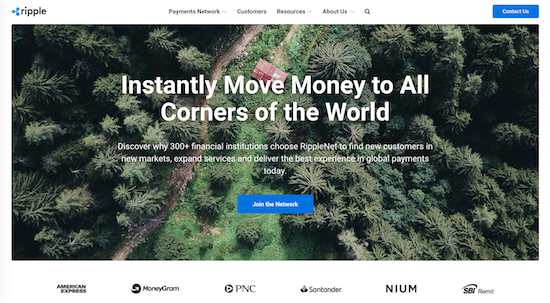 This fintech company eases the process of making international payments for 300 institutional clients.
With the promise of reliable, instant, and low cost business, those in Ripple's network can have confidence in the transparent transactions that take place.
The company uses XRP, a cryptocurrency created by its founders, which now accounts for 10 percent of its cross-border transactions.
4. Credit Karma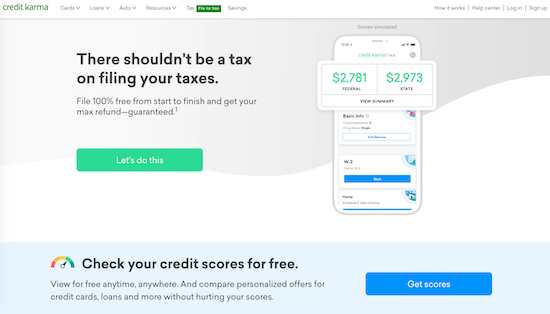 Probably the senior of this list, Credit Karma was one of the first free credit monitoring and score services online. It has since expanded its services to offer free online tax filing and savings accounts.
Users appreciate its user-friendly interface and no-cost services. The company earns referral fees from users who act on their recommendations for credit cards, loans, and insurance opportunities instead.
There's an established trust between Credit Karma and its customers that will likely push them even further forward in 2020.
5. Opendoor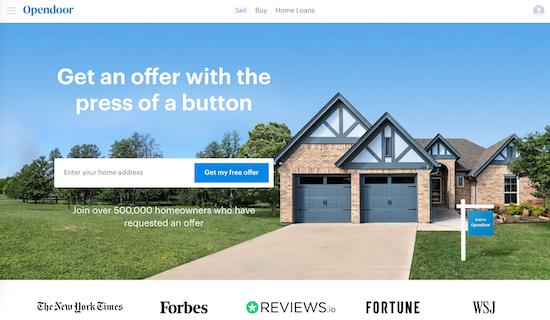 Opendoor gives user the ability to sell and buy homes, as well as pursue home loans, with ease online. An app was recently launched last year, allowing interested buyers to schedule self-guided tours and make offers in six different cities.
Currently only available in 21 cities, sellers can request all-cash offers online and receive bids within 24 hours. Some sellers have seen closings occur in just two weeks.
Opendoor is clearly changing the game for the real estate industry and raising the bar for what customers can expect in this digitally focused era.
5 Key Elements of Successful Fintech Companies
If you're looking to make it to the All Stars list, then you'll need to learn how to play the way the heavy hitters do. Here are five practices that top fintech companies all demonstrate that you should follow:
1. A Focus on the Customer
via GIPHY
Regardless of industry, your customer should be at the top of your priority list in every aspect of your business.
Starting with marketing and ending with the delivery of your product, every step should be made with the thought of providing value to your customers in mind.
2. The Ability to Constantly Adapt
Learning how to pivot and optimize your strategies is essential to the success of your business. If you're doing the right thing and prioritizing your customers' desires, then you'll definitely come across a situation where this is necessary.
When a customer comes to you with a special need or complaint, your teams need to have the skills and resources to deliver a solution as quickly and efficiently as possible.
By addressing customer needs seamlessly, you'll improve their experience and keep a positive reputation. Satisfied customers also have a higher probability of creating new customers for you, so keep the wheel spinning.
3. Obtainable Goals
Being able to identify what are practical objectives and what are long-term goals will save your business time and resources in the long run.
Investing too much talent into an initiative or campaign that can't reasonably be accomplished with what you're putting into it can be a painful drain.
Instead, set obtainable goals for your teams so that they can deliver the right product with minimal friction.
Doing so will also keep you from overpromising to customers and ultimately losing their trust. We're not saying to avoid innovation, but keep it within a scale that you can reach.
via GIPHY
4. A Respect for the Regulated Market
Fintech companies traditionally operate on a global scale, but trying to become a giant in a market where the community is the entire planet can be a bit much.
Successful companies recognize that they should target audiences who are open to their new ideas and products first, and then build up from there. If you're bringing something new to the table, find customers who are tech savvy and excited by innovation.
Simultaneously, remember that this is a regulated industry.
While invention and progression is encouraged, there are certain rules and stipulations that you must adhere to, especially when it comes to finances.
Be conscious of the regulated markets you operate in while still looking for windows where you can push the envelope and stand out.
5. A Well-Built Marketing Strategy
As societies begin examining the world (and their purchases) through a digital lens, you'll find that the less built out your digital marketing strategy is, the worse you'll do in pulling in leads.
You're a financial technology company, after all. Customers will be looking for a strong online presence.
Audiences today are used to being bombarded with advertisements across every medium, so you'll really need to create something unique to stand out. Get creative with your marketing in order to stay relevant.
Being in such an innovative industry means that you have to constantly be on your toes in order to stay in the game, let alone get ahead of it. Competitors are coming up with something new every day.
As long as you're looking to create something new for the customer rather than to beat other businesses though, you'll be seen as valuable. And being a truly valuable business is what gets you on top fintech company lists like this.