Segmentation is essential in digital marketing. With segmentation, you can provide a customized user experience that builds trust and fosters engagement. The more precise your segmentation is, the better you can serve your prospects, leads, and customers.
As marketing automation expands, this is becoming an even bigger deal.
With help from AI, we're close to the point where companies will provide customer touch points so personalized, people can feel they have a truly unique rapport with a brand, one in which needs are anticipated and acted on. And that, after all, is a big part of how humans look at "relationships."
Those days are coming soon. In the meantime, it's crucial to master behavioral segmentation.
Old-fashioned segmentation was based on who the user is. That is, it used things like industry, job title, and company details to figure out what a lead or customer might do next. All of these factors are still important – they end up in your buyer personas – but they're not the state of the art in segmentation.
Now, if you really want to impress your audience, you roll out behavioral segmentation.
What is Behavioral Segmentation?
Behavioral segmentation is based on patterns of behavioral displayed by leads and customers. In digital marketing, we focus on the behaviors people exhibit as they interact with digital properties.
Segmentation is facilitated by the data collected by your analytics suite. This data allows you to make inferences about the motivations of narrow slices of users and how you can best assist them.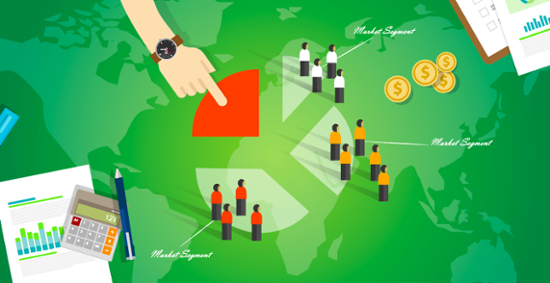 Since this method of segmentation is goal-oriented, it allows you to align marketing messages with the expectations and desires of your users. Presented with content (and calls to action) focused on their needs, leads are more likely to move toward a final purchase. Customers are more likely to buy again.
There are forms of behavioral segmentation that don't rely on user data, of course, and some of these can be pertinent to digital marketing. For example, customer buying behaviors change during the holiday season. There are many types of purchases made only around that time of year!
However, behavioral segmentation based on conditions "out there" in the world at large don't present truly unique insights. When you turn inward and evaluate behavior based on your own analytics data, you're getting to see how your audience thinks and acts.
With that in mind, we'll stick to digital behavioral segmentation in this post.
After all, you'll get the most mileage from methods that leverage your data!
8 Methods for Behavioral Segmentation (and What You Can Do With Them)
1. Page Views


Page views can be looked at in terms of total accumulated views or dwell-time on specific pages. As people access more pages throughout your site, it shows they are looking for something specific. A longer dwell-time suggests deep reading, when they've located content of interest.
What You Can Do With It
Look at the total history of pages viewed to determine level of interest in various topics.
Direct users to specific offerings based on pages they've dwelt on recently and longest.
Serve custom "related content" cross-links to move users toward content they may like.
2. Email Opens or Clicks
Email opens indicate a more general interest in what your brand has to say, while clicks tell you that a user is specifically interested in a piece of content or offer shared in your campaign. In general, average email opens should increase as you improve in headline-writing skills.
What You Can Do With It
Look at patterns of email opens to determine effective headlines and messaging times.
Follow up with custom messaging and retargeting based on an individual's email clicks.
Send re-engagement messages or high-engagement offers based on individual open rates.
3. Videos Watched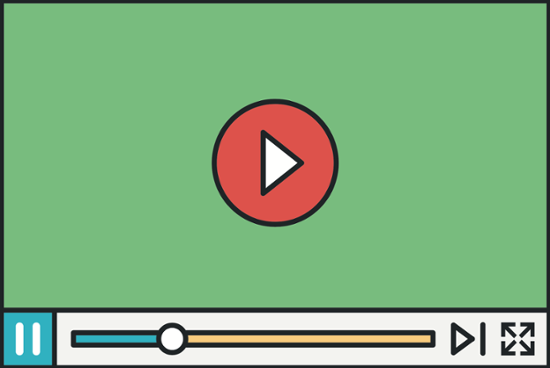 Video content is a major part of life for both consumers and B2B decision-makers. B2B leaders tend to consume videos while "on the go," traveling or in their commute, and usually on a mobile platform. A history of video watches is a strong indicator of interest in given topics.
What You Can Do With It
Entice a user to consume similar content in the future with target emails or social updates.
Send high-level content or targeted offers centered on the subjects of the videos watched.
Get precise, granular feedback from users based on videos they watched or tuned out.
4. Social Engagement
Social engagement signals, such as likes and shares, make up a critical way of knowing that your content is getting attention. On its own, engagement doesn't do much for your conversion rate – however, it can be a good gateway to deeper involvement with the brand.
What You Can Do With It
Use invitation-only "elite" social communities to ignite loyalty in engaged users.
Track social engagement against clicks to see which content appeals most to a user.
Engage users one-on-one and foster relationships by sharing content to them directly.
5. Specific Content
Looking at the whole constellation of content a person has accessed will tell you a lot about their thought process and buying situation. Don't look only at blogs, video, or social in isolation: Extend your awareness to exactly what clusters of content are consumed in each viewing session over time.
What You Can Do With It
Determine what type of business problem the user is likely dealing with right now.
Get a handle on their current buying stage: Awareness, Consideration, or Decision.
In many cases, get a sense of what objections they may bring to the buying process.
6. Buying History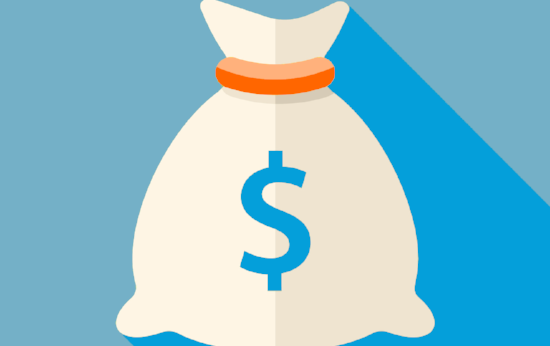 Once your leads convert into a customer for the first time, they start to provide a treasure trove of information in the form of their own buying history. A buying history is the most concrete way to know what someone found useful or interesting enough to take a genuine risk on.
What You Can Do With It
Determine and target cross-selling opportunities to amplify value of existing buys.
Send targeted, time-limited offers that motivate users to extend the relationship.
Use email or social reminders to spur repeat buying behavior based on season.
7. Product or Service Usage
Software providers, you're in luck. Every time a customer uses your product, he or she is helping you – both from a product development standpoint and a marketing standpoint. Keep an eye on how usage patterns evolve with time and you can meet needs users don't even know they have.
What You Can Do With It
Target power-users for upsells that meet their growing or changing needs.
Re-engage users who have logged fewer hours on your product recently.
Send targeted help content when it seems key features aren't being used.
8. Direct Communication
Every once in a while – probably less than you'd like! – your customers reach out. Your help desk or customer service reps are the usual points of contact here, and there's often some friction to take care of. Even so, this represents a whole new cache of marketing opportunities.
What You Can Do With It
Proactively troubleshoot potential issues with the user's operating environment.
Turn problems into learning experiences by soliciting direct feedback from users.
Grab testimonials from satisfied customers and use them for future initiatives.
Behavioral Segmentation Helps You Make Sense of Complexity in the Buying Cycle
We all know that a buyer journey isn't a straightforward path from beginning to end any longer. Instead, it's a knot of interconnected paths, all branching one way and the other.
For most of marketing history, it's been impossible to know which fork in the road leads take until they've done it. Behavioral segmentation gives you the chance to be proactive.
With enough data, behavioral segmentation becomes predictive – that is, you can practically see the future in terms of what content and offers will produce value for your leads.
The right tools make this much easier, including a great data analytics suite and a CRM that centralize customer interactions in a single point of reference.
When all is said and done, though, it really comes down to good, old-fashioned marketing know-how: The willingness to drill far into buying psychology and use what you find to deliver even better service.