Posted in Inbound Marketing. 3 min read
Although inbound marketing has proven to be the most effective marketing method since its emergence in 2006, traditional marketing practices are often still prominent in the minds of consumers. Inbound has been so successful due to the dramatic shift in the way the internet has developed. In fact, Inbound marketing delivers 54% more leads into the marketing funnel than traditional outbound marketing (StateofInbound).
Traditional, or outbound marketing methods typically consist of television, radio ads, or direct mail. When many people think "marketing," it is these traditional methods that often come to mind.
Traditional Marketing
Before the prominence of the internet in our daily lives, suppliers held the power. As consumers, we were unaware of the abundance of products available, so businesses told us who they were and what to buy. Traditional marketing focuses on selling in order to inform consumers.
Traditional marketing includes advertisements on the radio, television, newspapers, billboards, and online banners, as well as cold calling and direct mail. In any of these situations, the ad is trying to convince you why their product is the one. Although direct mail may show immediate results, as you gain 5 customers from your recent promotion, this is a short-term success. Once the ad is run or the mail is sent, that is essentially the end and another marketing endeavor must be made. This vicious cycle leads traditional marketing to be very expensive, as demonstrated in these statistics:
A network television ad for 30 seconds during prime time can cost between $80,000 and $600,000. While reaching a large audience, you are receiving minimal ROI.
Direct Mail costs about $15-$20 per 1,000 envelopes and receives a very low response rate. (PolePosition)
An important problem that trumps outbound marketing alongside the high costs is the diminishing audience. After spending all of this money on your marketing, who is going to see it? The emergence of do-not-call registries, spam folders, and Tivo have cut your available audience tremendously. Consumers no longer want to be continuously sold to, but educated on their own time.
200 million Americans have registered their phone numbers on the FTC's "Do Not Call" list (Mashable)
Inbound Marketing
Inbound marketing takes the focus off of selling, and shines light on earning the interest of consumers by producing quality content. Today, consumer buying power is at an all-time high. A consumer has the ability to know everything about a product and its competing products and make a choice based on their own personal criteria.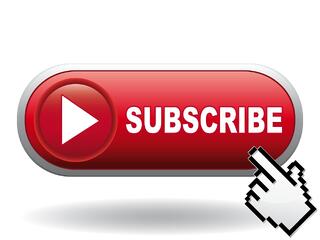 Using inbound methods, communication is a two way street. Your company provides educational or entertaining content, and it is then up to the consumer to respond and act on your information. In this situation, the consumers find you. When a consumer shows interest in your product or service after reading an ebook or analyzing a case study, they don't feel like they have been marketed to.
Since inbound is done virtually all online, the opportunities to reach your target audience are exponential. Search Engine Optimization (SEO) is a surefire way to get your company noticed when using keywords your audience is looking for. Inbound allows you to provide the specific information your target audience wants or needs, which cuts down a great deal on costs. The average cost to generate a lead through inbound marketing is $143, about half the average for outbound marketing of $373. The analytics of every effort made in your company can also be tracked to report back your ROI, and provide insight on what is beneficial and what needs to be improved.
A huge part of the inbound marketing philosophy includes creating relevant content to help your audience. If you're creating content, check out these awesome writing tools to help you along the way.
Outbound marketing has not been completely discarded, but it has definitely seen a steep decline in recent years. The decline in outbound marketing is due to the evolution of technology and consumer behavior throughout our society. Inbound takes advantage of this transformation and presents a solution for not only marketers, but consumers as well.