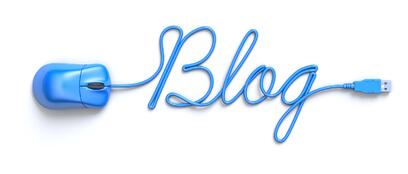 Here at Bluleadz, we're pretty big marketing enthusiasts. We love generating leads and discussing SEO strategies with our inbound marketing blog. In fact, we know that blogs are an important part of this strategy.
Did you know that a business blog can be a very powerful tool for marketers? If not, then we have some news for you: maintaining a regular blog is a critical element of an effective inbound marketing strategy, one that can have a huge impact on your marketing efforts.
Some Quick Statistics
You might be wondering just how much of an impact effective blogging could possibly have on your business' marketing efforts. Here are a few important metrics about this potent inbound tool from our friends at HubSpot:
Less than half (roughly 40%) of US companies use blogs for marketing purposes
Companies that blog have 55% more website visitors than companies that don't blog.
Business to customer (B2C) companies that maintain a blog get 88% more leads per month than companies that don't blog.
Business to business (B2B) companies that blog get 67% more leads per month than companies that don't blog.
Considering how many more leads companies that have a blog get compared to companies that don't have a blog, we here at Bluleadz are surprised that only 40% of companies in the US actively maintain a blog.
Even B2B businesses see a major improvement in their lead generation by making the effort to maintain a blog. A two-thirds increase in leads is nothing to sneeze at. If you could grow your leads by that much simply by putting in a few hours of work each week, why wouldn't you?
Blogging as an SEO Tool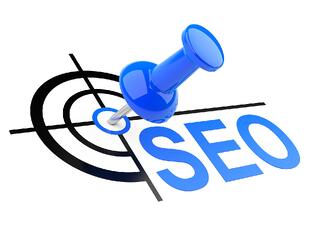 How is it that blogging helps so many companies increase their monthly leads by so much? One of the top reasons why blogging is so effective at generating leads is the way in which it helps your website's Search Engine Optimization (SEO).
Each new blog post that you place onto your website is a new site page that can potentially turn up in a search engine's results list. By implementing relevant keywords in each post, you increase the likelihood that someone searching for information regarding those keywords will come across your website and become interested in what your company has to say about a given topic.
If you have a keyword that is not frequently used in your website, creating a blog post based on that keyword is an excellent way to quickly improve your website's visibility in search engine results. Doing so can quickly fill gaps in your keyword coverage and make your website more robust.
Marketing companies such as HubSpot have noted that the frequency of blogging has a large impact on the effectiveness of the blog as an SEO tool. Generally speaking, it is recommended that you create somewhere around 20 blog posts each month. It sounds like a lot of work, but it's worth it.
Blogging as a Sales Tool
Of course, an effective blog can help generate more than just leads. According to HubSpot, 71% of online shoppers say that blogs affect their purchasing decisions. Without a blog, a company is not involved in the discussion which influences the decisions of that 71% of the people who shop online. When people are weighing their options and choosing a product to purchase is not the time for your company to be silent.
This is not to say that your blog should be a product-pushing sales page. Yes, it is a great place to put your CTAs, which may link to product landing pages or other offers, but the post itself should avoid being an over-long sales pitch. Instead, use your blog to promote your business as a thought leader in your industry and give readers something informative that will delight them.
One of the major goals of a good blog is to generate customer goodwill and trust. By creating a blog that effectively responds to common customer concerns, you build your company in the minds of those customers as a trusted authority.
For example, let's say that your company is a custom gaming computer manufacturer. You can assemble a laundry list of blog posts that answer your customers' FAQs, such as the power and cooling requirements for specific system setups and how to resolve common compatibility issues. By providing reliable information on these subjects, you are helping to educate readers of the blog, and maybe even guiding their ultimate purchase decision. People like to purchase their products from trusted sources, and a blog is a great way to build that trust.
Blogging and CTAs
As was mentioned before, a blog is a great place to put CTAs for your content offerings to potential customers. In keeping with the above example, a customer is looking for a gaming-grade graphics card to upgrade their computer, and sees your helpful, informative blog. They read the blog, and are impressed with your company's ability to explain the intricacies of the various system requirements and install procedures, and have made the decision to purchase. With a well-placed CTA for your company's order page at the end of the post, you create an opportunity for that customer to make an impulse buy on the same page that they learned all of that useful info about graphics cards.
When a CTA is relevant to the content of the post, you can generate leads from it reliably because you are giving the customer a chance to pursue an offer that they're interested in.
For more inbound marketing blog tips and tricks, or to get help from the pros, contact us today.