The Top 30 Business Podcasts to Subscribe To
When it comes to content marketing, podcasts are a little bit unusual. Most marketers haven't built their own podcast, but marketers, entrepreneurs, and others certainly enjoy tuning in to them. Some of the most popular business podcasts have millions of dedicated listeners.
Considering there are so many, though, which ones are really worth it?
Lots of people love to squeeze in some quality podcast time during their commutes or even at lunch. Still, there are more business podcasts than you could ever listen to. It's time to do one of the things digital marketers do best: Optimize.
Let's go down the "short list"... 30 of the top business podcasts you should make time for!
1. HBR IdeaCast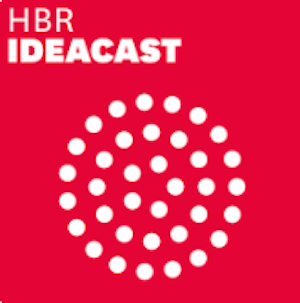 Source: Google Podcasts
Everyone should be reading Harvard Business Review, but it's hard to find the time. IdeaCast is the next best thing, with HBR editor Sarah Green interviewing industry titans like Google's own Eric Schmidt. It's one of the most educational and informative podcasts around.
Episodes We Recommend:
Use Your Money to Buyer Happier Time
How One CEO Creates Joy at Work
2. Mixergy
Mixergy brings experienced mentors to the table with wide-ranging interviews, as well as laser-targeted courses where leaders teach solutions to common problems that plague business founders. More than 1,000 experts have already contributed their own startup stories.
Episodes We Recommend:
How do you know if a side hustle is worth going all in?
The future of chat (and interacting with your customers)
3. Inside LaunchStreet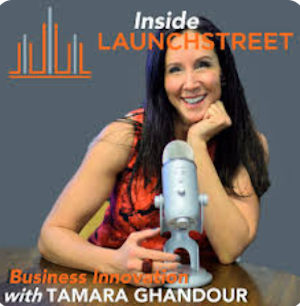 Source: Google Podcasts
Inside LaunchStreet has a "big picture" focus on one factor that impacts everything: innovation. It helps business pros and enterprises at all levels stretch their thinking and find ways to differentiate in marketing, sales, operations, and life.
Episodes We Recommend:
Getting Rid Of Head Trash And Making Space For Creativity With Matthew Ferry
How Diversity In People and Thinking Leads To Innovation, With Kelly McDonald
4. Outside In
Outside In with Charles Trevail is a specialized business podcast entirely aimed at uncovering the secrets of the world's most customer-centered brands. Business leaders, media figures, and academics come together to discuss strategies for fostering true "customer first" cultures.
Episodes We Recommend:
Rita Gunther McGrath: What's Next
Jeff Beer, Fast Company: The Best a Brand Can Be?
5. Tony Robbins Podcast
Tony Robbins is the #1 voice in the personal development space and an outstanding example of someone who has crafted a world class brand from the ground up. His inspirational, motivational messages can be applied to manifesting the personal and professional life you want.
Episodes We Recommend:
Why We Do What We Do
Beat work-related stress – forever
6. The Tim Ferriss Show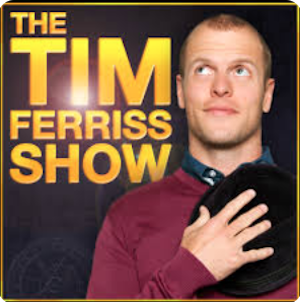 Source: Google Podcasts
Tim Ferriss achieved acclaim with groundbreaking books such as The 4-Hour Work Week. Since then, he has become one of the world's leading business authors and a top advocate for working smarter, approaching problems creatively, and (perhaps most importantly) delegating.
Episodes We Recommend:
Susan Cain — How to Overcome Fear and Embrace Creativity
Drew Houston — The Billionaire Founder of Dropbox
7. Business Wars
Business Wars launched only recently in 2018, but it has already become one of the most popular business podcasts across the Apple ecosystem. Each series of episodes serves as a case study showing the game-changing conflict between two businesses. First up: Blockbuster and Netflix.
Episodes We Recommend:
Red Bull vs Monster – Get Your Wings
Southwest vs. American – Clearing the Runway
8. RISE AND GRIND with Daymond John
Thanks to his role on ABC's Shark Tank, Daymond John has become one of the most prominent business successes in America today. Fresh from his blockbuster book of the same name, John's RISE AND GRIND podcast features interviews on productivity, performance, and power.
Episodes We Recommend:
Gary Vaynerchuk on Finding Motivation from Fear and Why He Thinks We're All Too Fancy
Barbara Corcoran On Turning A Broken Relationship into a Multi-Million-Dollar Real Estate Firm
9. StartUp Podcast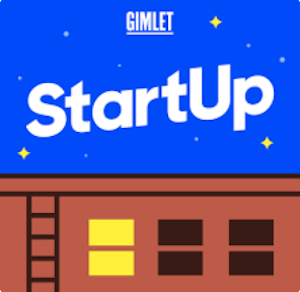 Source: Google Podcasts
StartUp Podcast is perhaps the #1 podcast in the world today that exclusively covers what it's really like to create and launch a startup business. With a mix of personal and professional takes, it can inspire you while giving you tactics you can take to work right now.
Episodes We Recommend:
Gimlet 1: How Not to Pitch a Billionaire
Success Academy 4: Growth
10. The Content Champion Podcast
The Content Champion is a paradigm-shifting podcast that dives deep into the art and science of content marketing. Each episode covers techniques step-by-step so you can bring new ideas back to your team every time you have a listen.
Episodes We Recommend:
Strategic Writing: How To Write Article That Get Traffic, Subscribers & Sales With Tim Soulo
Does Content Marketing Work? With Sarah Mitchell
11. Lead to Win with Michael Hyatt
The tagline of this podcast sums it up perfectly: "Weekly leadership lessons for lasting success." New York Times best-selling author Michael Hyatt shares insights and tools on everything from productivity and personal development to self-leadership and team leadership.
Episodes We Recommend:
5 Leadership Lessons from Martin Luther King, Jr.
4 Steps to Communicating Vision
12. Sophisticated Marketer's Podcast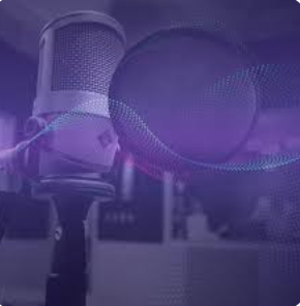 Source: Google Podcasts
LinkedIn's big brain behind global content, Jason Miller, is the mastermind behind this aptly named podcast. Twice a month, he interviews marketing professionals at the top of their game to peer into the future of marketing – both online and off.
Episodes We Recommend:
Seth Godin's 7 life-changing ideas for marketers
Content and SEO: What Marketers Need to Know
13. The Marketing Companion
The Marketing Companion deserves a spot on this list for nothing else than its bold claim to be "the world's most entertaining marketing podcast." It rolls celebrity guest spots and comedy together with top shelf marketing advice that has attracted thousands of subscribers.
Episodes We Recommend:
A Marketing Rebellion has begun
The AI marketing impact
14. Copyblogger FM
Copyblogger has long stood as one of the top names in the field when it comes to compelling written web content. It's an accessible, short form broadcast where experts analyze the week's big news in areas like content marketing, email marketing, and conversion optimization.
Episodes We Recommend:
The Social Media Platform Every Content Creator Should Be Using in 2019 (Nope, It's Not Facebook)
Real Talk about Generating High-Quality Content
15. Entrepreneurs on Fire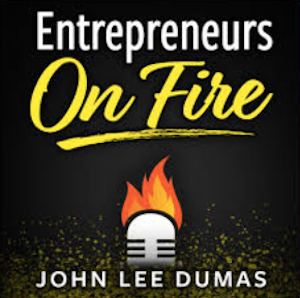 Source: Google Podcasts
There's always something new to catch at Entrepreneurs on Fire because veteran host John Lee Dumas releases a value-packed new episode every single day. One of the most popular business podcasts in the world, it covers a wide range of topics from an entrepreneur's perspective.
Episodes We Recommend:
7 Steps To Designing The Perfect Funnel System For Your Business So You Can Capture Leads, Convert Sales & Create a Community of Raving Fans For Your Business with Bryan Dulaney
3 Ways to Avoid Being an Unhealthy Entrepreneur with Eric Martinez
16. The $100 MBA Show
Many marketers come from an unconventional background and never attended business school. If this describes you, The $100 MBA Show will help get you up to speed with 10-minute business lessons built on real-world applications. It'll help you understand your B2B buyers that much better.
Episodes We Recommend:
What Customers Really Want
How to Grow with Facebook Groups
17. The GaryVee Audio Experience
You can't have a top-of list without having a little splash of Gary Vee. And luckily, his podcast hosts a combination of #AskGaryVee episodes, segments of his DAILYVEE series, and keynote speeches – a one-stop-shop for all things Gary Vaynerchuk. Beyond that, he also uploads "current" thoughts to share with his audience.
Episodes We Recommend:
How to Get the Job You Want With No Experience
Stop "Faking It Till You Make It"
18. Duct Tape Marketing
Duct Tape Marketing is largely geared toward smaller or home-based entrepreneurs who need to stretch their marketing dollars. That said, it has a unique blend of marketing and sales content with a focus on referral selling that can help you understand both these functions better.
Episodes We Recommend:
Getting the Most Out of Your Content
The Three Elements of an Effective Total Online Presence
19. RISE Podcast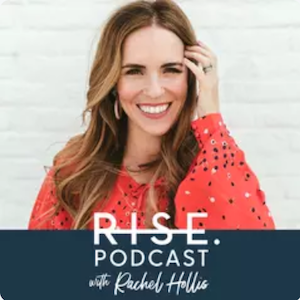 Source: iHeartRadio
Winner of Best Business & Entrepreneurship Podcast at the first ever iHeart Radio Podcast Awards, RISE Podcast is sure to provide you with a few takeaways.
The podcast is hosted by CEO mogul Rachel Hollis, who sits down with other business powerhouses to talk all things business growth and pursuing entrepreneur opportunities.
Episodes We Recommend:
The Hard Things That Will Throw You Off-Course (And How to Fight Them)
Building a Business You Believe In with Tory Jones
20. Weird Work
As one of the most fun listens on this list, Weird Work is a must try for anyone interested in people who have jobs that are a bit out of the ordinary. An ASMR artist. A professional cuddler. An LSD microdosing coach.
This podcast, hosted by Sam Balter, is interesting, humorous, and insightful, following a simple interview format that spotlights fascinating business professionals.
Episodes We Recommend:
"I'm a space psychologist."
"I perform with cats and rats for Cirque Du Sewer."
21. The Growth Show
Host Meghan Keaney Anderson takes a deep dive into trends, turning points, and wins in The Growth Show. She interviews CEOs and founders to discover how successful companies thrive.
With over 1.5 million downloads, this HubSpot podcast is perfect for anyone who wants to get inspired and see how to drive sustainable business growth.
Episodes We Recommend:
How Rand Fishkin Went From Debt Collectors to Rejecting VCs
MoonPie's Social Eclipse of the Heart
22. Make It Happen Mondays
As founder of the well respected JBarrows Consulting, John Barrows has worked with big name clients like LinkedIn and Salesforce. He is now regarded as one of the best thought leaders in B2B sales training.
Every week, he hosts his popular podcast Make It Happen Mondays, where he addresses common sales topics and even takes questions from his community. He covers all the essentials of B2B sales, including cold calling, negotiating, and closing.
Episodes We Recommend:
How SDRs Crush Quota Using Marketing Tactics With Gaetano Di Nardi
Sales Lessons From Coaching The Yankees With Coach Dana Cavalea
23.
Start Today Podcast with Chris Cavallini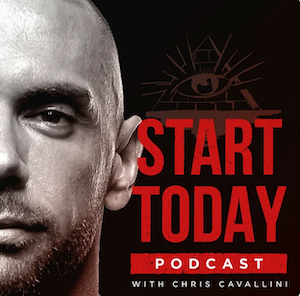 Source: Apple Podcasts
Teaching listeners how to take responsibility of their lives, Chris Cavallini speaks on personal development and mastering one's own mind in order to "reach the next level." You'll learn about practical action items you can take to improve both yourself and your business when you tune into Start Today.
Episodes We Recommend:
How Not To 'F' Up Your New Year's Resolution In 2020
Sacrifice: The Prequel to Success
24.
Real AF with Andy Frisella
Real AF is hosted by Andy Frisella, a successful entrepreneur who holds integrity and intensity as two important ideals in the effort to win in business and life. He covers hot topics and the latest trends with guests, making it the perfect podcast for those looking to keep their finger on the pulse of the industry and grow their business.
Episodes We Recommend:
Real Talk: Why Idealistic Thinking Guarantees Losing
Leadership: The Dichotomy It Takes to Dominate ft. Jocko Willink
25.
The 10-Minute Entrepreneur
The 10-Minute Entrepreneur podcast shares quick, easily digestible tips on how to better equip yourself for success. Hosted by Sean Castrina, who's started over 15 successful companies in just over 20 years, delivers practical and tactical advice that anyone can follow, regardless of their industry.
Episodes We Recommend:
7 Roadblocks to a Startup
It Takes More Than A Vision
26.
Ace Weekly
A personal development podcast, Ace Weekly features Andrew Evans and his impressive roster of guests from around the world speaking on the changing landscape of sales and entrepreneurship.
You'll learn about different habits, skills, and mentalities that have helped others become successful in evolving industries, and then be inspired to apply them yourself.
Episodes We Recommend:
ADAPT OR DIE: The Most Critical Ability for Leaders in The 21st Century

Reflection: Why You Keep Making The Same Mistakes And How To Ensure Next Year Is Better Than Your Last
27. The Mind Your Business Podcast
James Wedmore returns every week to encourage you to stop selling yourself short and believe that you are capable of success.
With this incredibly relatable host, The Mind Your Business Podcast offers tips to help keep your business headed in the right direction. Wedmore leverages input from guest speakers and storytelling to help take your business mindset to the next level.
Episodes We Recommend:
Our Secret Process to Getting More Done

The 5 CORE BELIEFS of Market Leaders with Colin Boyd
28. How I Built This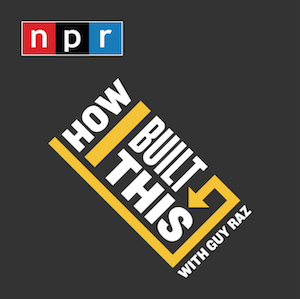 Source: NPR
NPR takes the cake with this podcast as Guy Raz interviews some of the biggest entrepreneurs in the world to find out how they got their businesses to be as profitable as they are.
With guests who are innovators, businesspeople, and idealists like Ben Cohen and Jerry Greenfield (founders of Ben& Jerry's) and Bobbi Brown, Raz takes his years of experience as a journalist to really dig into the story of these top brands.
Episodes We Recommend:
The Life Is Good Company: Bert and John Jacobs

Shopify: Tobias Lütke
29. GreenPlanet BluePlanet
Global concern about our environment is a common topic of discussion this year, and many eyes have turned to how corporations contribute to the problem.
Well, GreenPlanet BluePlanet and host, Julian Guderley, take the time to elaborate on different best practices individual businesses can follow in order to be more sustainable, conscious, and symbiotic with our planet.
Episodes We Recommend:
Regenerative food systems with Wen-Jay Ying

Reducing personal carbon footprint with Joshua Spodek
30. a16z
From Silicon Valley, Marc Andreessen and Ben Horowitz discuss what it's like to enter the world of startups and innovation.
Speaking from their own experiences and interviewing other business owners, partners, and analysts, these two dig deep into how the tech industry treats early stage investments and elaborate on how you can break through in a16z.
Episodes We Recommend:
Making Culture, Making Influence — Dapper Dan!
The Politics of Technology
This year, lots of people are making more time for quality content such as business podcasts. They're terrific when you have limited time or if you just happen to be someone who processes information more easily when you hear ideas discussed.
You might not find yourself listening to all of these different podcasts, of course, but that's ok. Even spending just 10 minutes a day to listen to a portion of one can introduce you to new concepts that could be just what you're looking for.
No matter which of these podcasts you choose, they can help you do it all.