Creating landing pages is one of the key elements of a comprehensive inbound marketing strategy. They are where users "land" when they click on a call-to-action within a page or an email to learn more about a specific offer, product, or service.
Landing pages have been around for a while and today are the primary method for converting prospects into leads. Marketers are constantly working to optimize their performance by examining buyer behaviors, load times, forms, and offers to increase conversion rates.
Because landing pages are a digital medium, we have huge amounts of performance data that can be analyzed to determine their effectiveness. A/B testing and making small changes can improve performance.
Let's take a quick look at 30 landing page statistics that can help you to understand, improve, and enhance your buyer's experience and carry them on the journey from prospect to paying customer.
Landing Page Statistics: Increasing Conversions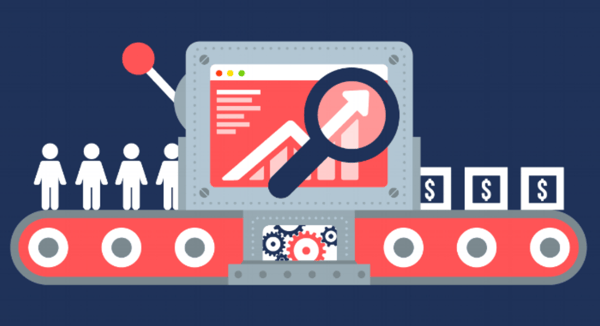 The entire point of a landing page is to convert your prospects into leads and potentially paying customers down the road. There are best practices and testing methods to build the components of your landing pages to make them increasingly effective. Here are some statistics and best practices!
Landing Page Statistics: Trends to Explore
While there are not a lot of landing page statistics on these trends, they are options to explore. Landing pages are all about testing and analysis. Watch for these trends.
Interactive landing page content is growing. (Smart Insights)
Thanks to the overabundance of static landing pages, users are quick to bounce from "sales-centric" pages. Consumers are looking for a better user experience, and interactive elements are a great way to deliver it.
Long form landing pages can generate up to 220% more leads. (Marketing Experiments)
Long form content works. But make sure you thoroughly test elements including headlines, CTAs, and design.
The average number of form fields on landing page conversion forms is 11. (PageWiz)
While this is the average, the fact is: less is more. Shortening your form fields from 11 to 4 can increase conversions by 120%.
44% of companies use A/B or split testing software. (Invesp)
Testing your landing pages is critical for increasing their effectiveness. Split testing software can make the job much easier.
The Benefits of Testing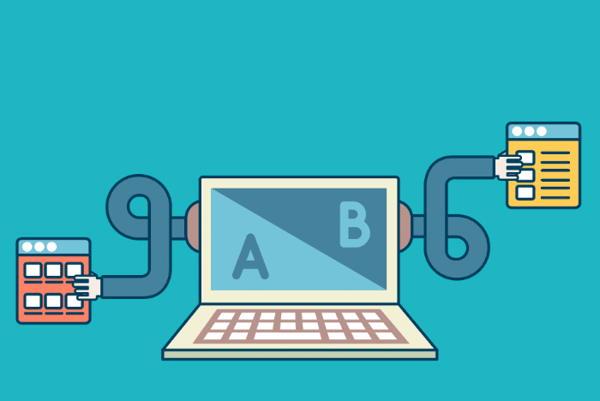 Testing is the key to success when it comes to increasing landing page results. Here are some surprising, and some not so surprising, landing page statistics around testing.
Getting landing pages built and tested is a top five challenge for B2B marketers. (Marketo)
As more developers begin to release testing software, the task should get easier.
52% of businesses and marketing agencies that use landing pages test them to improve conversions. (Marketing Experiments)
Using tools makes testing much easier. Optimize your page and A/B test elements including form length, images, text, and CTAs as well as other elements.
Testing multiple landing pages is considered an advanced and difficult methodology by marketers and business owners. (Marketing Charts)
If you are manually testing, accuracy can in fact be a challenge. However, as more split testing software becomes available, this will change.
President Obama mastered the art of testing and raised an additional $60 million dollars for his last campaign using A/B testing. (Optimizely)
Your results may vary... but this is an example that shows testing works!
60% of companies perform fewer than five tests per month. (Brilliant Web Solutions)

Whether it's landing page optimization or tweaking your lead funnel you need to test regularly.

48% of marketers build a new landing page for each marketing campaign. (Serpstat)

Only 77% of marketers who test are testing headlines. (Marketing Sherpa)

Your headline should reflect the page content, greet the visitor, and be specific. And it should be A/B tested to ensure it is optimized!
Additional Landing Page Statistics
These last landing page statistics show the concerns and challenges businesses face when it comes to understanding and optimizing landing pages. Landing pages are an important element of an inbound marketing strategy. By learning and applying testing methods and using best practices, you can improve your landing page conversion rates.
Landing pages are a critical element of any inbound marketing strategy. Optimizing, testing and proper design can help you to turn your landing pages into conversion machines!
Make sure you follow all of the best practices outlined and give yourself at least a month's worth of data when testing. – a quarter is even better. From there, optimize each page by changing one item and then A/B test for performance.
Wait, re-evaluate and retest. It takes a little time, but be patient and let the data guide you.