5 min read
A marketing or sales Guru is someone who has achieved a high level of success within their respective industry. They have put in the time, developed the expertise and have the experience to be creative thought leaders who offer knowledge that can help their "followers" to achieve more within their careers. But they had to start somewhere! Reaching Guru status doesn't happen overnight.
Let's explore the careers of four of the top thought leaders today. Who they are, where they came from, what they did to reach guru-hood, and where they are now.
Marcus Sheridan started his professional life as a "pool guy." Fresh out of college in 2001, he and two friends began installing swimming pools with a single beat-up pickup truck as their office. Nine years later Sheridan's company overcame the collapse of the economy and near bankruptcy to become one of the largest pool installers in the US.
He built his business with the help of incredible innovations in inbound and content marketing that he pioneered as he worked to grow his pool business. Innovations that have today become standard practice for online marketing across industries and markets. His policy of "answering questions and information sharing" form the basis of content marketing.
Sheridan took the techniques he learned and in late 2009 he started his sales, marketing and personal development blog – The Sales Lion. In the years that followed he's grown his brand to by synonymous with content and inbound marketing excellence, being featured in multiple industry publications. The New York Times referred to him as a "web marketing guru."
Today, Marcus Sheridan is an in demand speaker known for his passion-filled and riveting keynote addresses. When he's not speaking at conferences around the world, he can be found consulting with businesses and brands, or traveling the world with his wife and four children.
Gary Vayerchuk is another marketing genius who came to guru-hood by developing his talents marketing a family business. In his case he began his career as a leading wine critic, and under his leadership grew his family's wine business from 3 million in sales to 60 million using innovative inbound marketing techniques and strategies. After graduating college in 1999 he joined the family business, Shopper's Discount Liquors and assumed day-to-day control. He started by rebranding the business, renaming it Wine Library, launched an online sales component and started Wine Library TV, a daily webcast covering all things wine.
Using his webcast, e-commerce, email marketing and competitive pricing, he grew the Wine Library into a 60 million dollar business by 2005, 6 years after assuming control. In 2009 Gary and his brother AJ founded VaynerMedia. Using the techniques he pioneered with his family's business, VaynerMedia provides social media and strategy to Fortune 500 companies like GE Anheuser-Busch and PepsiCo. By 2016, VaynerMedia had grown to 600 employees and grossed 100 million in revenue.
Today Vaynerchuk continues his career as a serial entrepreneur making angel investments in a number of companies including PureWow a women's publisher. He's written several books (signing a 10 book deal with HarperStudio) and continues to pioneer digital video, social media and other inbound techniques. He's won multiple awards and is an in demand speaker.
3. Jim Collins
Jim Collins earned his Guru status through research and academia. He is a teacher of leadership and how innovative marketing, focus on identity and brand development go hand in hand when creating a sustainable innovative business. He began his career on the faculty at the Stanford School of Business where, in 1992, he received the Distinguished Teaching Award. In 1995 he founded a management laboratory in Boulder, CO where he still conducts research and engages in dialogs with CEOs and senior-leadership teams.
His rise to guru-hood took 25 years of research and practice in the field of leadership working with companies in the social sectors, including healthcare, education, government and cause-driven non-profits.
He has authored several definitive texts, including Good to Great a number #1 best selling business book about how some companies and leaders rise to achieve superior results within their industries. His classic book Built to Last explores how some leaders build companies that remain visionary for generations by staying ahead of changing trends in marketing, sales, and brand identity.
Today, he is an in demand speaker at business leadership, sales and marketing conferences where he expands on his many concepts for developing the leadership characteristics needed to navigate and grow a business in today's disruptive, chaotic environment.
Al Ries solidified his position as a marketing Guru in the days of traditional marketing before digital marketing was even born. His industry standard book written with co- author Jack Trout, "Positioning: The Battle For Your Mind" has become an industry standard on the subject. In fact, Ries along with Trout is credited with coining the term "positioning". His branding concepts are at the heart of content and inbound marketing.
Ries started his career after he graduated from DePauw University with liberal arts degree. His first job was in the marketing department of GE where he worked for 13 years before founding his first NY city agency, Ries, Cappiello Colwell in 1963. The agency later changed to a marketing strategy firm called Ries and Trout.
In 1972 Ries and Trout published a series of articles declaring the arrival of the "positioning era" in Advertising Age. And his status as a marketing, branding and strategy guru was born. Along the way, Ries has won numerous awards including being named one of the most influential people in the field of Public Relations in the 20th century by PR Week and was inducted into the Marketing Hall of Fame in 2016.
Today, he's has partnered with his daughter Laura, a TBWA account executive to operated Ries & Ries, to bring positioning into the digital world of the 21st century! Together they co-authored the seminal manual on positioning in the digital age, The 22 Immutable Laws of Branding. Ries is an in demand speaker and continues to influence the marketing industry today.
From creating innovative digital techniques to promoting family businesses, to being at the forefront of the digital era, these gurus earned their status the hard way! By taking chances, and seeing the possibilities.
For some, their rise to guru-hood was a case of being in the right place, at the right time, with visionary ideas, for others it was the result of decades spent honing their craft. But the bottom line is that all of these marketing and sales experts have worked hard to attain their status. Today, they all enjoy their position as thought leaders in the industry and continue to educate and influence their followers in their respective fields.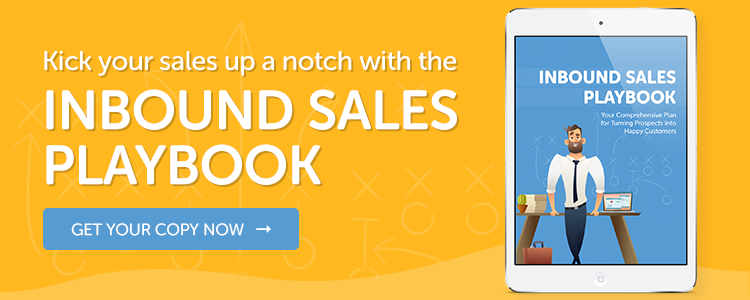 Published on October 20, 2017