5 min read
If you're like most businesses today you have a website, some social media accounts, and you probably incorporate email and maybe PPC advertising and blogging into your digital marketing efforts.
But do you have a comprehensive digital marketing strategy?
In today's competitive business environment, a business without a digital strategy is like a ship without a rudder. The way your business reaches your target market relies more and more on a comprehensive approach to your digital marketing.
If you don't have a clear digital strategy in place and strategic goals for your online efforts in terms of developing your brand, how you'll reach potential customers and building relationships then you are not maximizing your online potential.
Building a strategy starts by understanding your customers. Who they are, their needs and pain points and where the gather to find the information they need to make a buying decision.
Creating a cohesive strategy allows you to reach your target market effectively, on the platforms that they utilize and then deliver the information they need to bolster your business authority and brand identity as you guide them through their buying cycle.
Let's look at the elements of a comprehensive digital strategy and five reasons why you need one to stay ahead of the competition!
What Is A Digital Strategy?
Today, your customers are getting their information from a variety of platforms from desktop computers, to tablets, laptops and smartphones. Mobile computing has experienced a huge surge in recent years and the number of mobile only internet users has altered online advertising immensely. Creating a comprehensive digital strategy that includes mobile is necessary to compete.
A good strategy will incorporate a range of online engagement methods including not only your website, but also email promotions, apps, social media, SEO, blogs and other forms of content.
The strength of digital marketing lies in the data you gather. Data analytics allows you to set specific online goals and monitor your progress as you work towards them. Google analytics can give you volume information, but to be effective you need to also measure sentiment using website feedback tools.
This can help give you a more clear understanding of your customer – their age, interests, marital status, occupation and more. Once you have that information you can truly construct a winning strategy.
5 Reasons Why You Need A Comprehensive Digital Strategy
If you don't have a strategy, here are five reasons why implementing a coherent, comprehensive digital strategy can help you to beat the competition. A strategy will help you to refine your marketing approach and make it more effective, and relevant in today's connected world.
1. Without a Strategy Your Directionless!
Without clear strategic goals and a path to achieve them your marketing will be less than effective. You need to define your objectives, whether it's gaining new customers, increasing qualified leads, or building deeper relationships with your existing customers.
Your goals should be time-based and measurable so you can use the benefits of analytics to measure your progress and tweak your approach. A written digital strategy gives your marketing direction and focus.
2. Your Competitors Will Gain Market Share
If you're not properly allocating resources to your digital marketing efforts, and taking a random approach without measurable goals and a clearly defined strategy, then you'll lose market share to your competitors who do.
A clear strategy will incorporate a budget based on understanding your data. Analytics can help you to define the marketing elements that are working, and more importantly, those that don't. This can allow you to shift funds to effective channels in a way that will propel you toward your goals.
3. It Ensures Your Team Members Are All On The Same Page
With a clearly written plan that spells out goals, how your digital marketing fits in with your other marketing priorities, aligns your sales and marketing efforts, and is measurable, your team has a road map.
It ensures that there is a vision and a method to keep your team focused on your goals. A digital strategy provides clarity and direction.
4. You'll Have Budget Predictability
Working without a strategy can mean working without a sufficient budget. By defining your strategy, you can then intelligently assign budget numbers to your online marketing.
A strategy also allows you to determine the skills needed and staff accordingly. Money can be allocated to channels that prove to be effective and shifted away from those that don't produce.
5. A Digital Strategy Helps You Optimize Your Marketing Efforts
Every company that has a website has analytics, but often because there is no direction to their efforts, they are not used effectively. Reviewing and acting on your data will help you to maximize results and optimize your approach.
An integrated digital strategy builds testing into your marketing efforts. This means that your efforts can be improved upon continuously.
A solid strategy will help you to benchmark your efforts against those of your competitors and can show you how to clearly meet your goals by measuring what's working and what isn't.
You can then make the changes needed to optimize your efforts. Make sure to build in regular reviews of your strategy so you can adjust it to better meet your long and short-term marketing goals.
Developing a digital strategy doesn't have to be a complicated affair. Start by setting goals, tactics and KPIs. Align these with your marketing funnel and you're on your way.
Even a simple strategy will make an huge difference in the performance of your online marketing efforts. Keep track of your efforts and results once a quarter to set priorities and shift your approach to help keep you strategy focused.
A clearly defined strategy will help you to better direct your efforts, more effectively reach your target market, and deliver to them the information they need while building trust and authority in your brand. It can transform your online marketing efforts and deliver the results that can grow your business.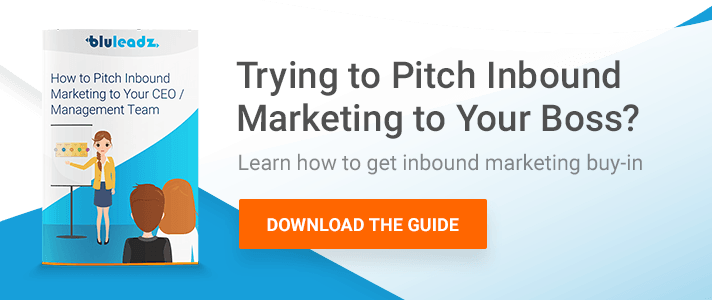 Published on May 24, 2018