5 min read
Team building activities are a mainstay of many organizations, but let's face it: They're not always fun. Just about everyone has been in a situation where they just couldn't wait for the team building activities to be over.
But coffee and donuts don't have to be the only good things about team building activities.
The point of these games, exercises, skits, and so on is to build trust. It happens by opening up the lines of communication and breaking down the walls that make it so easy to misunderstand and misinterpret others.
The more smoothly you can communicate with the others on your team, the easier it'll be for you to think creatively and make challenging decisions together. Trust comes from shared experiences – often, situations that are low-risk and involve no wrong answers.
The right team building activities can spark a genuine connection. The wrong ones probably won't torpedo that, but they can result in a boring, not-so-productive afternoon instead of one that gets your team charged up and ready to go.
At Bluleadz, we believe in the power of team building. It's an essential part of developing a working relationship where everyone feels empowered to fire on all cylinders. And, although team building never really stops, it often starts with structured activities.
Let's look at some of our favorites from years of crafting one of the best digital agency teams:
1. Game of Possibilities
You'll need some random objects and about 5-10 minutes for this fun, mind-bending game that helps you think more creatively. You simply give one object to each member of the group, then each in turn goes up to the front to demonstrate a clever use for that object.
The goal for the rest of the team is to figure out what the player is communicating without speaking to them. The more original the idea, the more effective the activity becomes as a lateral thinking exercise. The player shouldn't speak or use facial expressions to give the answer away.
2. Purpose Mingle
This is one of the shortest team building activities, but also one of the best. It's great for any indoor situation, and it can scale up to almost any number of participants. But you can't do it just any time: You have to plan for it before a scheduled meeting.
About fifteen minutes prior to the meeting, give participants the chance to mix and mingle. They have two goals: First, to tell as many people as possible what, specifically, they hope to share and contribute during the meeting. Second, to actually do those things when the meeting starts.
3. Winner/Loser
Hard as you might try to keep a positive outlook, sometimes it's just difficult to find the bright side. This game will make it simpler by giving each participant the space to re-evaluate a situation and see things from the other side. Plus, it's a great way to boost a teammate's confidence.
The game is played in pairs. To start with, one person shares an authentic negative memory – from work or personal life – with their partner. After explaining the situation, they go over it again focusing only on the positive aspects.
The partner helps them build more on positives that arose from that tough situation. Once they've succeeded in getting a new perspective on the event, the two partners switch roles and start over.
4. Truth and Lies
This is one of the most enjoyable "old school" team building activities around. It's also very simple, and you can cover a large group quickly. It starts by getting everyone together in a circle facing one another – think of story time all the way back in grade school.
Each participant comes up with two facts and one lie about himself or herself, and then everyone takes turns sharing them. The lies should be plausible because it's up to the rest of the group to guess which of the three factoids is actually the fib. It helps you move past preconceptions to really get to know someone.
5. Blind Drawing
Everyone loves Pictionary, right? This captures some of the fun and excitement of the classic party game, but also calls on you to pay close attention and work together with your teammate. It's especially helpful for new team members to establish a rhythm with one another.
One partner describes an object, one aspect at a time, and tries to guide the other partner into drawing it. At no time can they admit exactly what the object is. They should be facing away from each other so they can't communicate through sneaky gestures, either.
6. Common Book
As team building activities go, the common book is truly special. It gives you the opportunity to not only strengthen your team, but create a brand new tradition that could last for years to come. And it all starts with something simple: A large, blank scrapbook.
The book should be left in a place where it'll be accessible to everyone on a regular basis, such as a break room or other common area, with pens, pencils, markers, tape, and more in easy reach. Now, you've got all you need to craft a real monument to your workplace culture.
Your common book can include things like:
Quotes from readings, co-workers, or write-ups about your company.
Memories of fun, exciting, or unexpected events that happened at work.
Post-It notes or other artifacts that show what was going on at a given time.
Responses to specific writing prompts that may already be on certain pages.
Whatever the case may be, everyone should be allowed and encouraged to share their thoughts in the common book. As you fill one book, start another, and continue for as long as you can. Before you know it, you'll have a unique record of your company culture that everyone is a part of.
Team building activities don't have to be confined to onboarding, kick-off meetings, or annual get-togethers. They can happen any time of year – and even arise spontaneously and organically, like the "common book." The best way to light that spark is with a little forethought.
If you run team building activities regularly (for example, for every batch of new hires), you'll quickly figure out what works and what doesn't. Experience and the energy you bring to the event are two big parts of making sure these events click for everyone, so don't be afraid to dive in.
With these six ideas and a little perseverance, you can turn your team building activities from a dreaded time sink to something people will reflect on fondly – so your activities can be known for camaraderie and creativity, not just the donuts in the break room.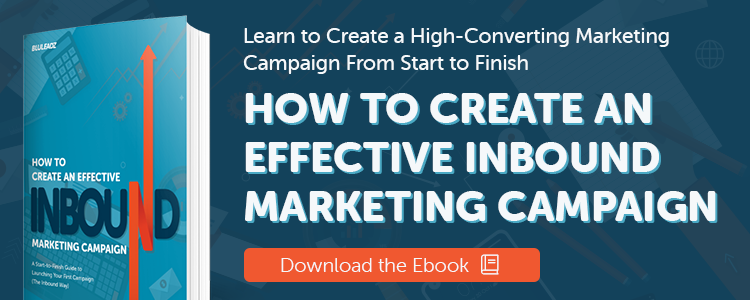 Published on July 11, 2018