Customer churn is a real issue for many companies. Even creating a 1 percent difference in your churn numbers can create a 12 percent difference in the value of your company five years down the road.
One of the key reasons for customers leaving your company after that initial contact is a poor onboarding experience. By refining your onboarding, you will create a sense of loyalty and let the customer know you care about keeping his business, which can improve your overall retention rates.
You may already have a few onboarding policies in place. Here are eight key strategies you should focus on to better onboard your customer.
1. Easy Signup
The onboarding experience starts with the initial contact. Make your sign-up process as simple as possible. You can collect additional information as your relationship with that client builds. For now, your goal is to get just enough information to make this first experience a positive one. Keep in mind many of your clients are likely busy executives. They don't have endless hours to fill out forms. Make it easy on them.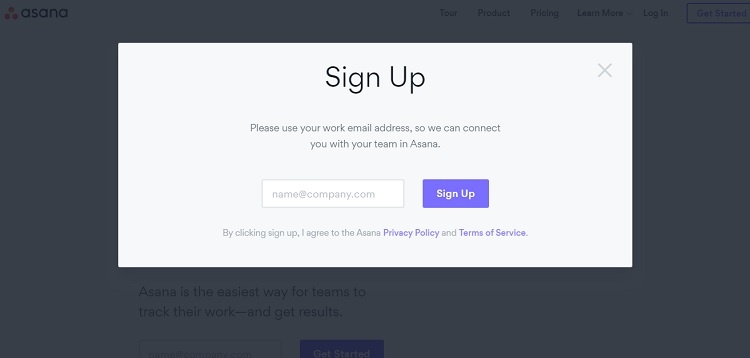 Asana simplifies the beginning of their onboarding process by requiring only your business email and the click of a button that says "Sign Up." The company then can add additional employees for you and gather more information through a series of emails and prompts. However, this initial contact is extremely simplified to grab as many leads as possible.
2. Trigger Emails
Trigger emails are designed to send automatically when a user takes a specific action. A trigger could be as simple as sending out a welcome email when the person shares their email address, or more complex, such as sending a specific email when the user responds to a question in a certain way.
Most email delivery services, such as MailChimp, offer this capability with just a little tweaking. Anytime you can make the emails more specific to the consumer's needs, the more successful your onboarding experience will be.
3. Simplifying Forms
Some industries, such as medical offices, require a new customer to fill out a lot of different forms. This process can be overwhelming for the patient, who must arrive at the appointment early and fill out form after form. An easier way to complete this process is to provide some forms on your website or mail them to the client to fill out ahead of that first meeting.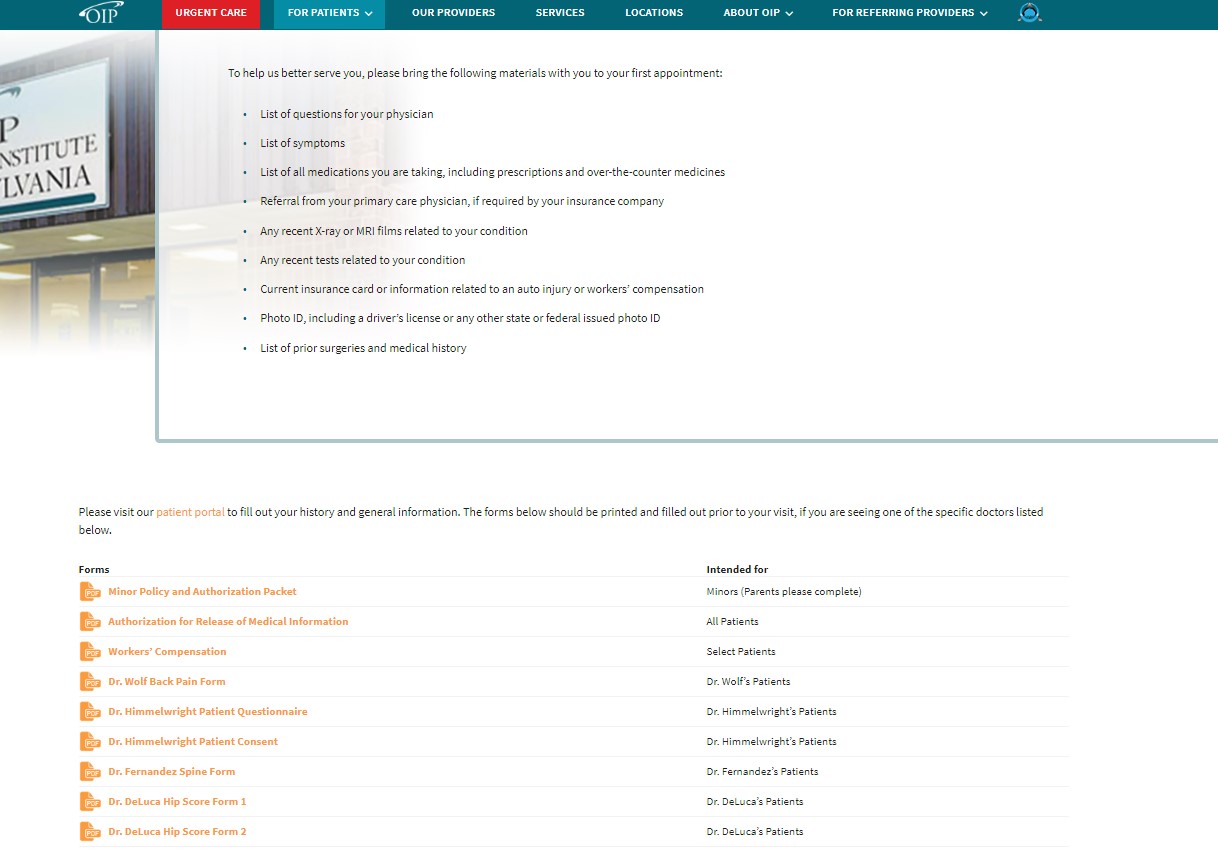 The Orthopedic Institute of Pennsylvania offers a page on their website titled "Preparing for Your Visit." On this page, they say their goal is to make the patient's visit as "smooth and convenient as possible." Not only do they list what materials to bring with you, but they have PDF copies of forms available for print.
4. Create an Efficient Billing System
One contributing factor to your churn rate you might not have thought of is credit cards expiring and thus clients not renewing, or payment being too complicated for the user. Take time to invest in tools that allow you to set up recurring invoicing with automated reminders, such as letting the client know if their credit card expires soon. Your billing system should also send reminders if the client fails to pay on time.
5. Offer Some Incentive
Give new customers an incentive to do business with you. For many businesses, this will be in the form of a discount the first time you order from them. For others, it might be a contest you enter, or a free consultation of some sort.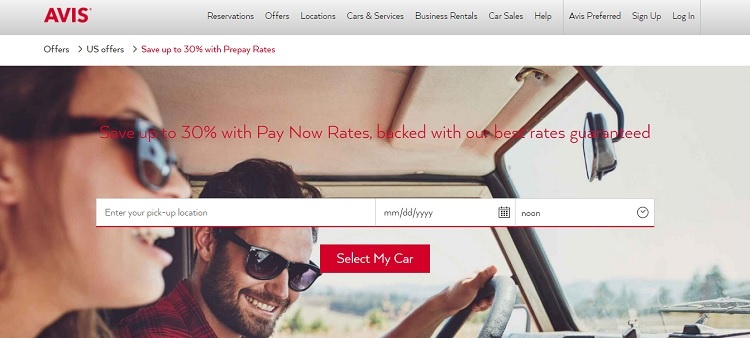 When you land on Avis' home page, you'll immediately see an offer for 30 percent off for "Pay Now Rates." However, if you browse around the site and save your search, the company also follows up with an email, offering 30 percent off for new customers. Incentives like these are an excellent way to reach out to potential customers and get them on board with your brand.
6. Add Social Media Links
More than 81 percent of the U.S. population uses social media today. If you aren't inviting your new followers and customers to engage with you on social media, you're missing out on an important element of onboarding.
There are a couple of ways you can encourage social media engagement. First, add buttons on your landing page site visitors can follow. In addition, you'll want to specifically reach out to customers with an email. Invite them to join you on social media and explain what they'll gain from following you there, versus visiting your website.
7. Reward Loyal Customers
Take time to reward your loyal customers. There are any number of ways you can accomplish this during the onboarding process. You can offer a loyalty program for referrals, a reward for a specific number or dollar amount of purchases or even entry into a contest just for their interest in what you have to offer. The key is to figure out what your target audience would most appreciate and then build information about the rewards into the onboarding process.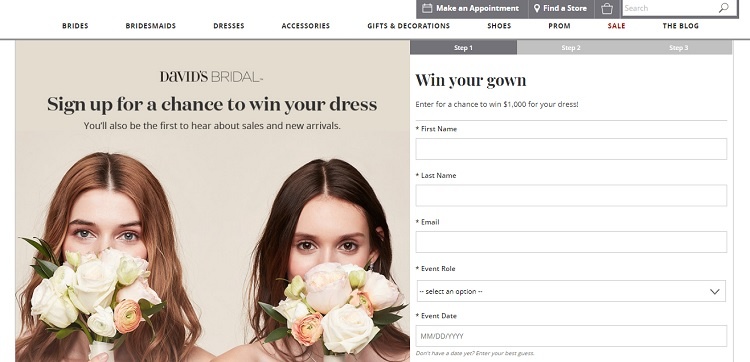 David's Bridal invites people visiting their site to sign up with them. Signing up puts the user on a mailing list and saves their information for when they visit a store to try on dresses. As a reward for signing up, David's enters customers into a contest to win up to $1,000 toward their wedding dress. This is a pretty strong incentive for brides-to-be to sign up for their notifications.
8. Follow-Up Emails
If you aren't sending follow-up emails, you're missing out on another opportunity to engage your customers and build trust and brand loyalty. Emails you need to send once a customer is on board include a thank-you email, special offers and surveys. All these emails play an essential role in showing your customers you not only appreciate their business, but you want their feedback on how to improve.
Better Onboarding Customers
The onboarding process doesn't end with that first contact. You should continuously onboard your customers if you want to keep them engaged with your brand and doing business with you over your competitors. Continuous onboarding includes offers for current customers, customer service outreach and engaging with those you want to keep as a customer. With a little extra work, your onboarding process will flow smoothly and help your churn rates improve.