You invest a lot of time and energy into developing and executing your content marketing strategy. Don't you want to deliver value to as many people as you can?
This is where content promotion comes in. After all, your content is no good to anyone – you or your customers – unless you strive to get it in front of those who need it.
After doing all the work to create helpful, informative content, you don't want it to sit on the bench unread. Content is what gets you links, follows, and – ultimately – conversions on the road to that all-important sale.
A good content promotion strategy encompasses social media, influencer outreach, and backlink development. While many webmasters will be glad to pass your content on to their own hungry followers, you need martech tools to match the right content to the right promotion opportunities.
Luckily, there are lots of sleek and powerful apps ready to meet all your needs (even those you didn't know you had).
These tools will give you the insight on what new content could be useful to your audience, what sites are most likely to link to it, which web personalities might tout it, and how it fits into your efforts to crush the competition.
Let's get familiar with some of the best content promotion software out there:
1. TweetDeck
If your brand has more than one social media account – and it should! – you need a social media management app.
TweetDeck is the undisputed champ, providing all the functionality you need. You can post to all your accounts, set up a post queue, and make sure posts are timed perfectly.
2. Medium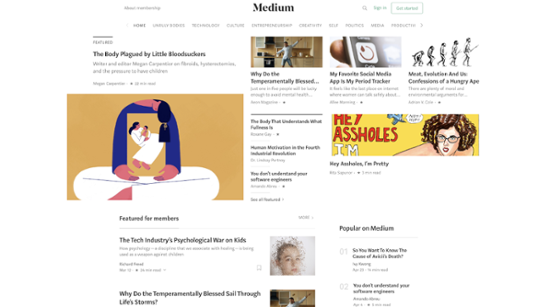 Medium is one of the most popular thought leadership sites today.
Posting here is a great way to get your ideas circulated among movers and shakers in a variety of industries, so don't forget to link back to your relevant blog content or offers. The site has few editorial guidelines, so you can start fast.
3. Quuu Promote
Quuu Promote targets users in your niche by sharing your content marketing pieces to a wide range of platforms, including Facebook, Twitter, LinkedIn, and Google Plus. Since it focuses on real, active users with specific interests, it can be an alternative to paid social media traffic.
4. BuzzStream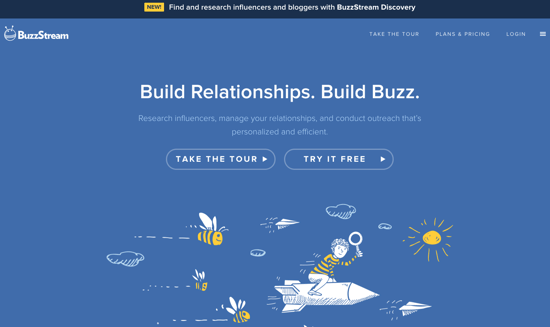 BuzzStream, by the wizards at BuzzSumo, helps you personalize content promotion with a focus on influencer outreach.
It not only provides an "all in one" view for researching influencers, but also for tracking your conversations with them. This is great for any content marketing strategy.
5. Outbrain
Outbrain is one of the largest content syndication networks around. It provides relevant "read more" content, typically located on the footers of high traffic sites.
Publishers like CNN and People Magazine have used it. Beware, though, that it can get caught up by some ad blockers.
6. Taboola
Taboola operates on a similar model to Outbrain.
This "native advertising and content discovery platform" is a good adjunct to Outbrain and can provide you with visibility on a spectrum of trusted sites such as MSN, NBC, and USA Today. It attracts about a billion views per month.
7. IFTTT ("If This, Then That")
If you often find yourself "chaining" multiple content promotion tasks together, IFTTT could be the automation solution you didn't know you needed.
You can set up triggers and events that take place together: For example, every time you post to your blog, IFTTT will tweet for you.
8. LinkedIn Groups
B2B brands should already be using LinkedIn for prospecting. Using LinkedIn Groups as part of your content promotion efforts brings it to the next level.
By promoting relevant, thoughtful, useful content to a select handful of groups, you can build rapport and fill your pipeline faster.
9. Hunter.io
Hunter.io is already known among digital sales pros as a prospecting tool. It can fill gaps in knowledge by pulling a prospect's email address from the ether based on the details you already know about them, giving you an awesome way to connect with influencers.
10. NinjaOutreach
NinjaOutreach is a consolidated tool that helps you build more links while you connect with leads or influencers.
It stands out from the crowd for content promotion because it provides a wealth of features to help marketers targeting international audiences and non-English speakers.
11. Buffer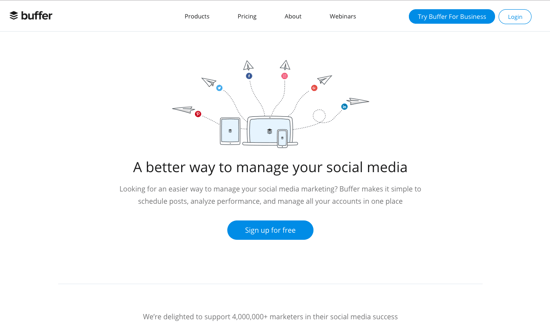 Buffer is a social media management tool with a fun twist.
It lets you mark articles you want to share to social accounts and places them in an automatic queue for later. In addition to its neat focus on content promotion, it features simple but effective scheduling that accelerates social optimization.
12. Quora
Like Medium, Quora is among the latest crop of thought leadership sites. Here, elites meet to answer burning questions posed by web users.
The format makes it easy to really showcase niche expertise, and you can drive questioners to your established library of web content too.
13. TrackMaven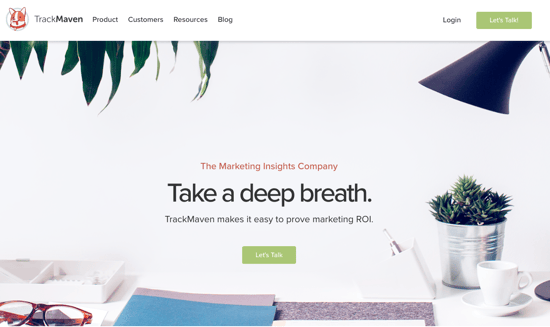 The bigger your content marketing strategy gets, the more important it is that you have the right data analytics.
A centralized solution is best, but TrackMaven has specialized features just for content that make it a close second: You can track content easily over organic, paid, and social channels.
14. BuzzSumo
If you like the aforementioned BuzzStream, then why not try out the original content marketing strategy tool by this amazing team?
BuzzSumo gives you a consolidated view of the content that's already been written on a subject and its backlink profile so you know just where to hunt down fresh link opportunities.
15. Link Explorer
Moz's Link Explorer, which is replacing Open Site Explorer, gives you an in-depth look at your link health, but it also shows you how your link profile stacks up against your competitors.
In terms of content promotion, you can create a link tracking list to see where you earn links and make notes on your outreach efforts.
16. Voluum DSP
You can use this tool for all your native advertising needs. You can buy and track all your efforts using this one tool.
The most notable features include real-time reporting, automated optimization, private marketplace deals, and content targeting. It's an excellent platform for getting your content in front of the right audience in an engaging way.
With the right selections in your technology stack, it's like throwing a party for your content every time you post something new. Use analytics to find "weak links" in your current promotion approach (no pun intended) and pretty soon, you'll be riding a wave of incredible new buzz.