Want to boost your email open rates overnight?
If email open rates are lagging, it doesn't always mean "back to the drawing board."
You could have a great segmented list and an awesome value proposition, but something in those all-important first few seconds isn't connecting with your subscribers.
Here's how to fix that: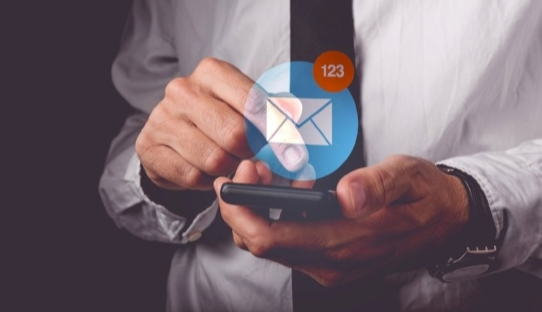 1. Write a Short, Compelling Subject Line
A sizzling subject line of six to eight words is your most powerful asset in raising email open rates.
Just like the headline of a blog post, your subject line hooks a reader to click your message. If the subject line sucks, most people won't give you the benefit of the doubt.
You should spend at least as much time on your subject line as the rest of the email combined.
There's tons to say about writing fantastic email subjects. These tips will get you started:
Highlight a great benefit or ask an intriguing question to get readers interested.
Humanize your brand by using storytelling or emotion-based words if possible.
Make an offer, but keep it personal – try using lowercase instead of title case.
Since subject lines are so short, you can't try everything at once. Instead, implement split testing to understand what your audience responds to.
Some examples of methods above:
What matters most in your business?
A first-time entrepreneur takes the plunge
Our #1 product 33% off until Christmas
2. Use First Name Personalization
First name personalization is simple and eye-opening. You don't need anything from your users except this key detail they'll provide when they first join your list.
Check out three examples:
Tom, what are your business resolutions?
Our custom sales report for Larry
Joe, redeem your 10% off coupon now
People tune into their own name more quickly than anything else. This is a great way to get them to stand up and take notice in the few seconds they might be scanning their email.
Of course, the content of your email should always deliver on the promise made in your subject line. For example, you can't offer Larry a custom report unless you actually have one for him!
3. Have a Recognizable Sender Name
Using a person's name rather than a company name can boost email open rates.
When readers see an individual's name, they make the connection between that person and a developing relationship. They're also more likely to associate a personal name with the valuable content you've sent to them in the past. Both of those are good things!
But what if it's early in the relationship and your subscribers don't know you yet?
A popular compromise these days takes the form of [name] @ [organization].
For example: "Bob @ ExampleCo."
Subscribers may or may not be interested in hearing from ExampleCo right now, but they'll find time to open an email from Bob if they're used to finding good things in his messages.
4. Make Your Preview Text Enticing
Preview text shows up underneath your subject line for most mobile email clients.
Although every client displays preview text differently, the first line of message text usually makes up the preview. You can also optimize your email so custom preview text appears instead.
Like the meta description of a web page, preview text helps people figure out whether your email is "what they're looking for." Combined with a head-turning subject line, preview text can get people excited to read more.
Some preview text that piques curiosity:
"Customers tell us this one tweak has the biggest effect on sales ..."
"If you're looking for new ways to cut costs of compliance ..."
"A simple oversight may be costing SMBs thousands a year ..."
In all these examples, you get a sense of the value the email has in store. However, there are many ways to craft preview text. Just remember: It's there to make people care about clicking!
5. Send Your Emails at the Right Time
A good data analytics tool will give you plenty of insight on your audience's browsing habits.
As a general rule, you want to send out emails when your target consumer is most active.
For B2B, email blasts during the workday and around lunch time tend to be most effective. For B2C, you'll usually see an uptick in clickthrough on Friday and throughout the weekend.
Remember the effects of timezones, especially if you have an international audience. Segment your email list appropriately so you don't end up sending messages at midnight!
Higher email open rates are often a matter of making a better first impression. With these five fast tips, you can stand out in a crowded inbox and get more eyes on your communication.