Search and they will find you. That's it! Let me explain. I'm writing this post as I wake up and it dawned on me: a search engine is the eye of your customer seeking out your business. It's time to wake up to the power of inbound marketing for your local business marketing strategy. The relationship between your local market and those who seek your goods or services is inextricably linked by Google, Yahoo and other major search engines. In order to successfully join your target market and your business, you will benefit from a local business marketing firm who not only knows how to design and build sticky, attractive websites that will lure your public in, but one who understands the ever-shifting challenges of inbound marketing.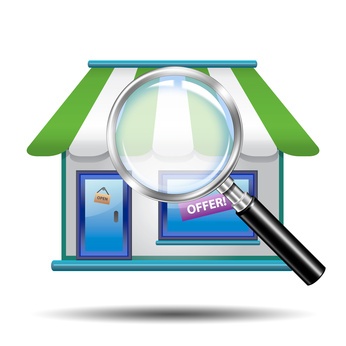 Did you build a website for yourself or hire someone who doesn't understand search engine optimization (SEO)? If you did, chances are you haven't gotten the results you wanted. Maybe you saw a huge spike in traffic, only to see it drop off. That's because there's quite a bit of data assessment that goes into getting those searchers to click through to your site. That's the foundation of inbound marketing and SEO. So, if you built your own site without insight into how SEO works and you aren't seeing any traffic, that's probably why. The secret of local business marketing is understanding the centrality of the Internet to our daily lives, that we use it like we formerly used phone books (boy, how many of those have you recycled over the last decade?) and making certain your business is seen first, at the top of localized search results. A full suite of HubSpot inbound marketing tools can get you off that Internet see-saw you've been on by focusing your site on your local target with geotargeted keyword language that acts like a magnet to your local marketplace. It will provide you with a steady flow of convertible leads to your website. Inbound marketing isn't an optical illusion. It works and it works well.
Steadying Your Sites: One Reason Why Local Business Marketing Is Constantly Changing
It's also important to be aware of changes in how Internet local business marketing works. Google recently changed their search algorithm. Don't worry. We know you're busy, so we're not going to bog you down in a lot of technical information about it. But you might be asking, "How does this affect me?" Well, depending on who built your website, it could have a profound impact. If you hired someone who doesn't understand effective SEO, your website could be penalized for keyword stuffing. If you don't know what that is and you built your site yourself, you probably don't have to worry about that. But are you seeing the traffic you desire? Precision-based inbound marketing practices strike a pristine balance, creating a site that's as attractive to your local patrons as it is to search engines like Google. There it is again, see? The secret of local business marketing: directly linking your business to your local prospects via Internet savvy and understanding a clear vision of your business' goals and needs.
So, About That Secret Of Local Business Marketing And Its Eyebrow-Raising Results
We'll let you in on another little secret: the big secret of local business marketing really isn't that big of a secret at all. You only need to work with someone who understands how the Internet really functions. Doing so could be the dawn of a new era for your local business and make you wide-eyed with happiness when you witness the difference an comprehensive inbound local business marketing strategy can make for you. Contact us at BluLeadz to schedule a free consultation.